There's nothing like a freshly washed wig – especially in the summer!
Summer and wigs don't go so well together. Sweaty days, open car windows, barbecues and bonfires all quickly add up to a wig that feels and smells stale. But how often can you give it in to be washed? The time and money add up very quickly. And what about when you're on vacation? You can end up with sand in your wig or maybe there's a hike that ends in a waterfall.  

You know what? If your wig can be air dried, you can wash it at home! This is especially so if you wear a fall in the summer because then you don't even have to deal with styling a hairline. In just a few minutes, you can have a fresh, wavy, clean-smelling wig to wear the next day!
Start by gently brushing out all tangles. We like to use some detangling spray to avoid breakage. You can even use a dollop of conditioner if it's super dry and tangled. You don't want to brush your wig when it's wet, so this step is very important before washing. Once you've gotten all the tangles out of the wig, you're ready to wash it. I like to do this in a bathtub because there's more space under the faucet. Make sure you have shampoo and conditioner within arm's reach – a pump is easiest to work with. Also, lay a towel on the floor or counter near you so it's ready when the wig is clean.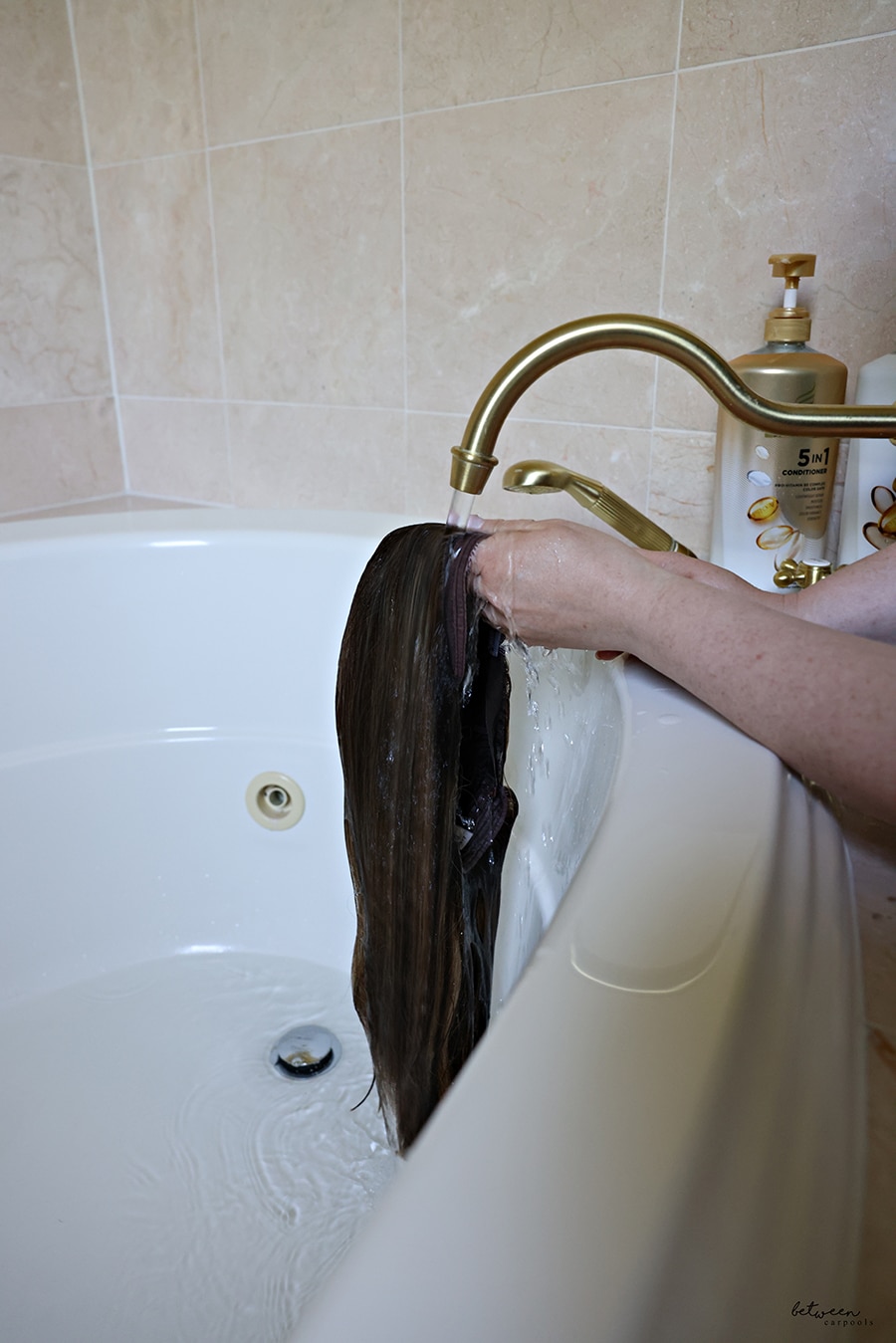 Hold the wig with one hand in the cap, and all hair hanging the way it would if it was on a head, and put it under the flow of the water. Try to keep the water running downwards the whole time. Use tepid – not hot – water.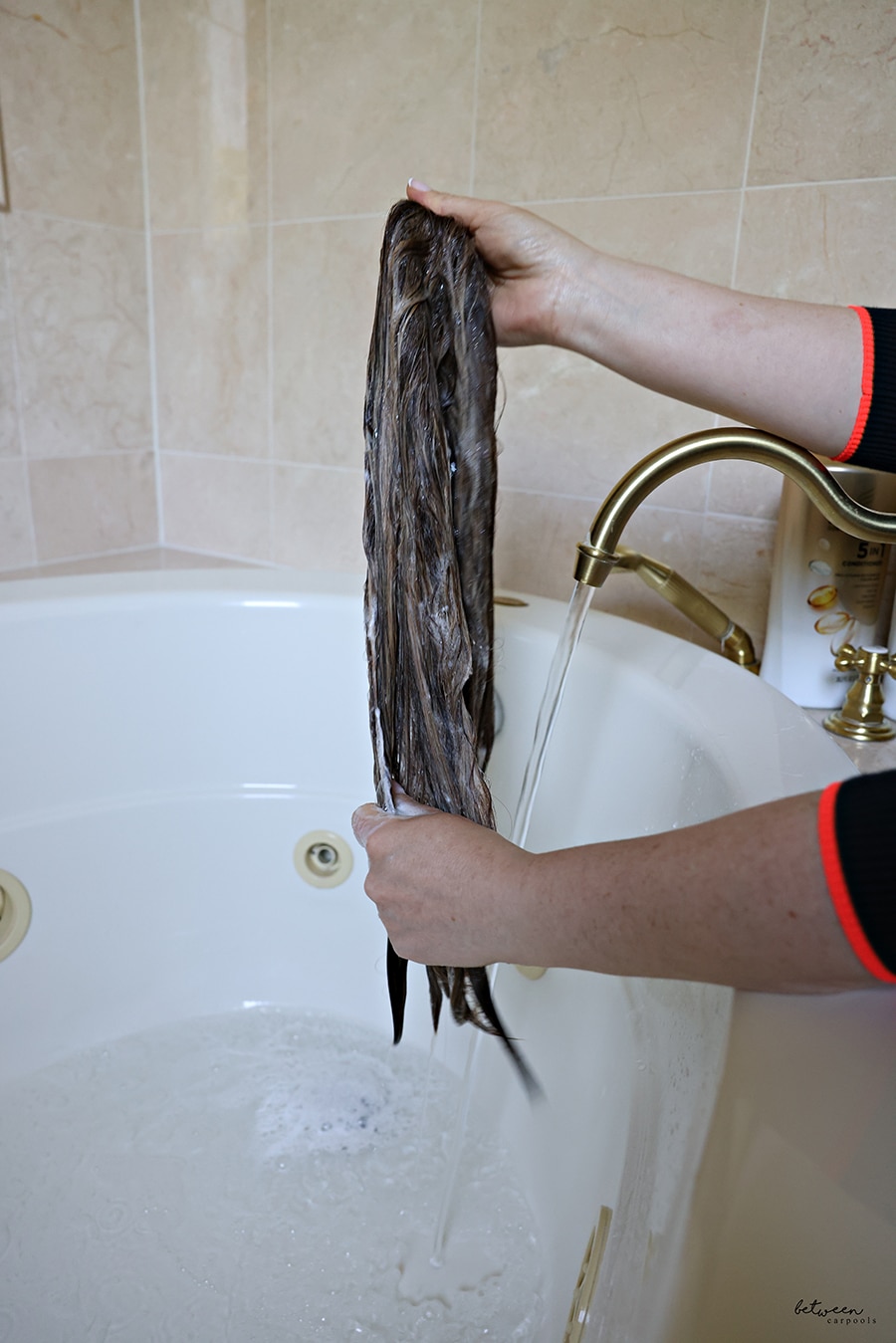 Lather a handful of shampoo in your other hand and run it through the hair in a downwards direction. Do not "smush" the hair like you might on your head. Try to use more lather to wash the hair rather than globs of shampoo.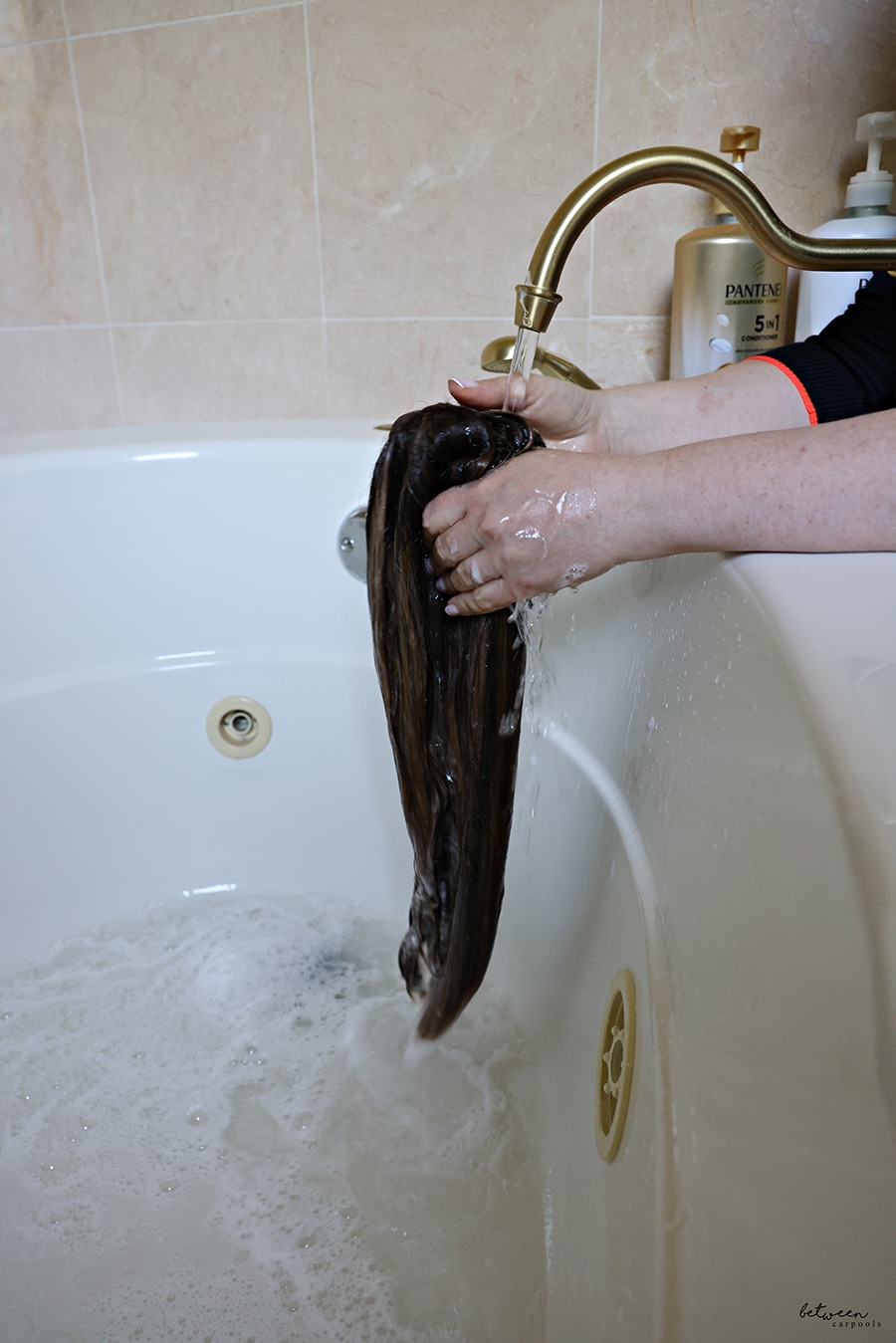 Once all the hair is sudsy, rinse it out well in the same downward direction.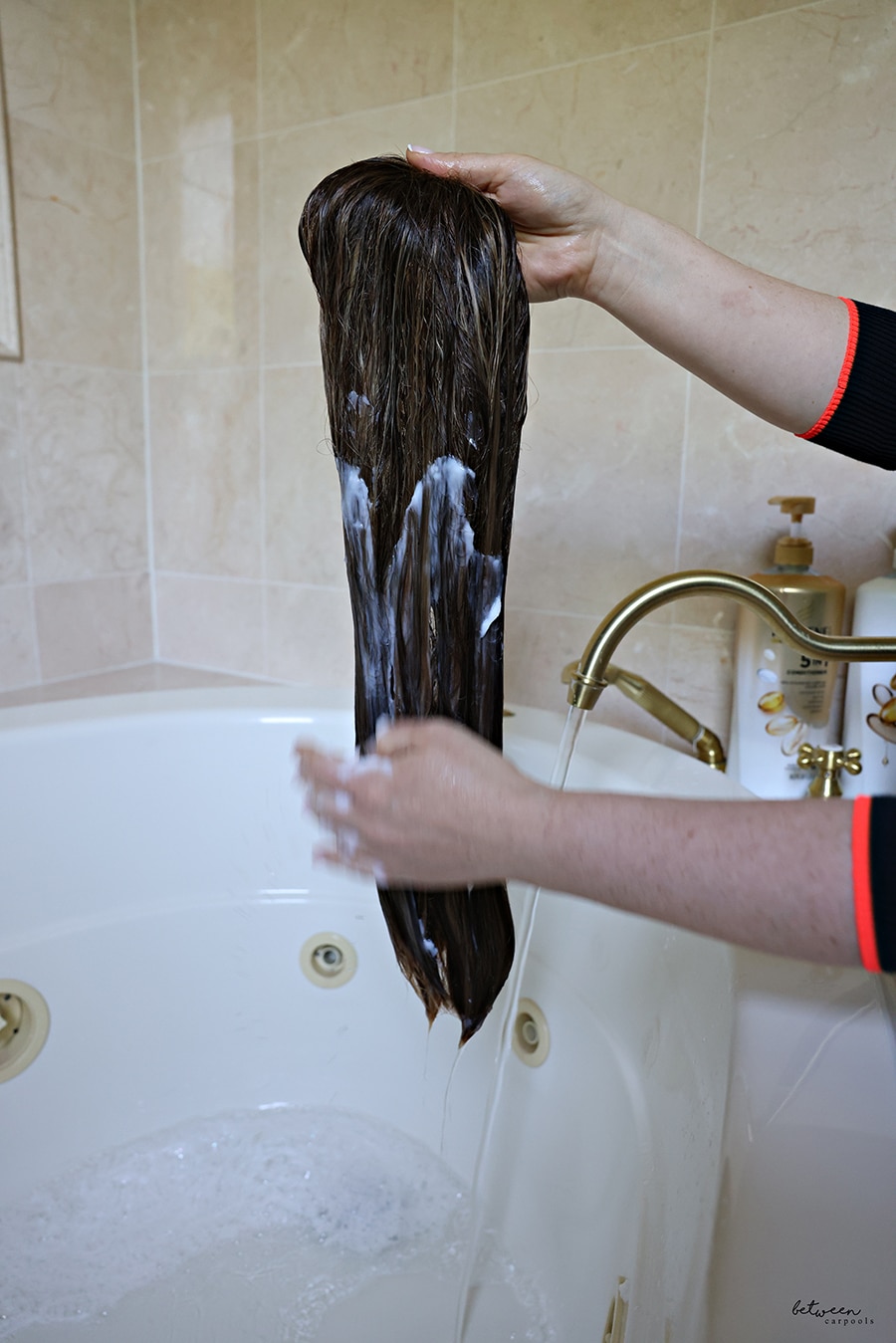 Conditioner is super important. Gently smooth a generous amount of conditioner along the strands of hair, avoiding the roots and cap, so the knots attaching the hair to the cap don't loosen and slip open.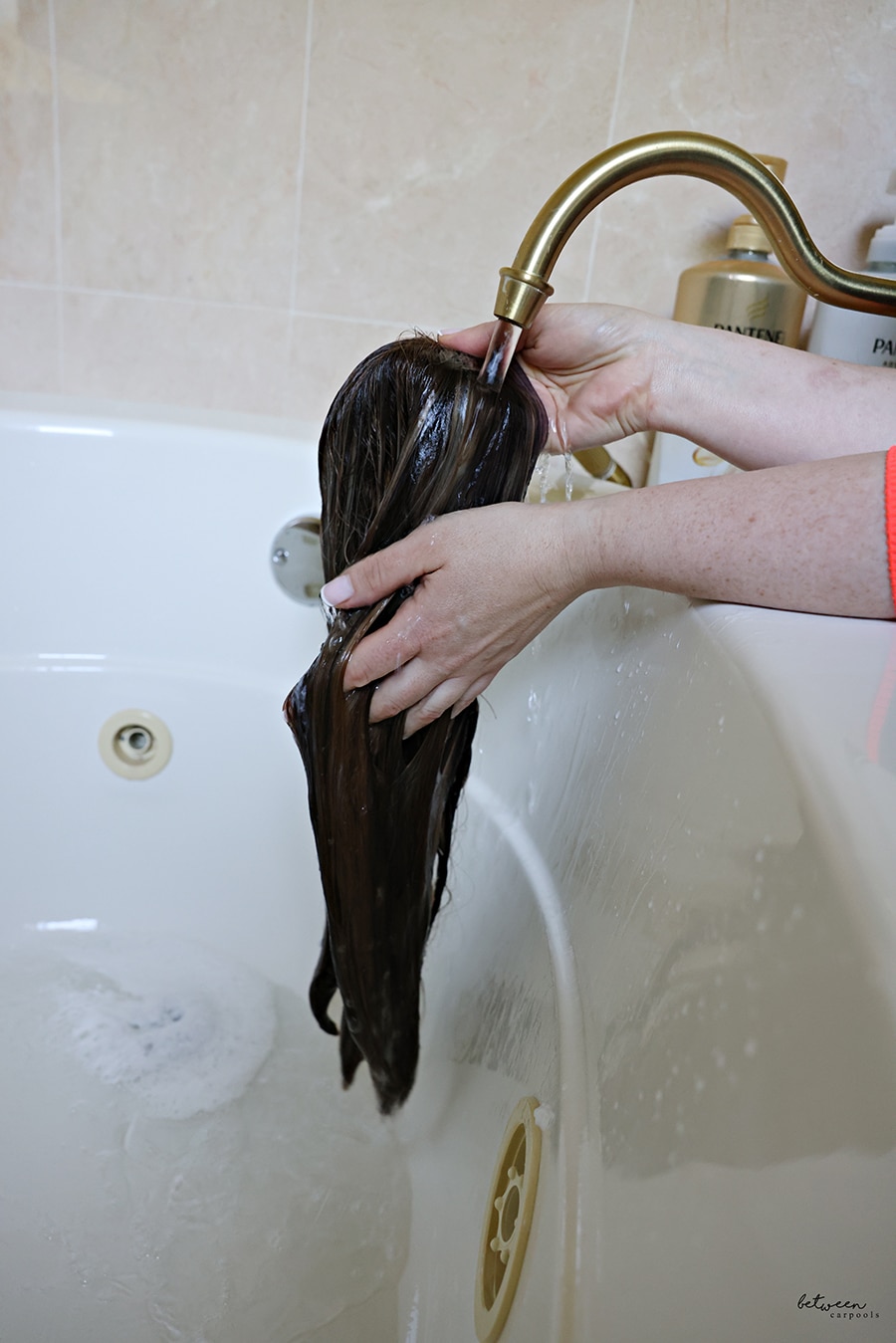 Ideally, wait a few minutes before rinsing out the conditioner – again in the downward motion.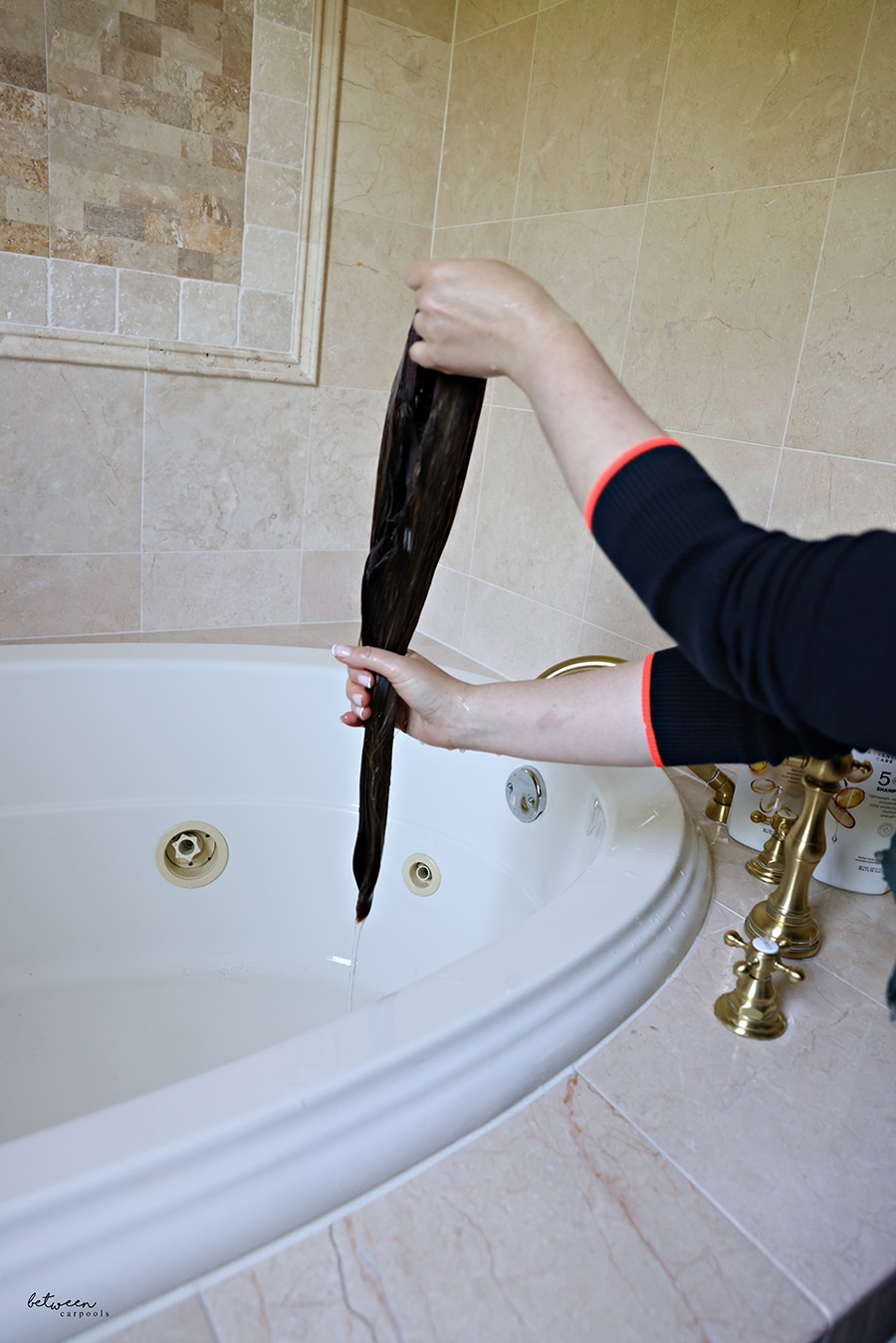 After rinsing, gently squeeze the excess water out of the wig in a downward motion, without pulling on the hair itself.

Once the wig is rinsed clean, you'll want to lay it smoothly on a towel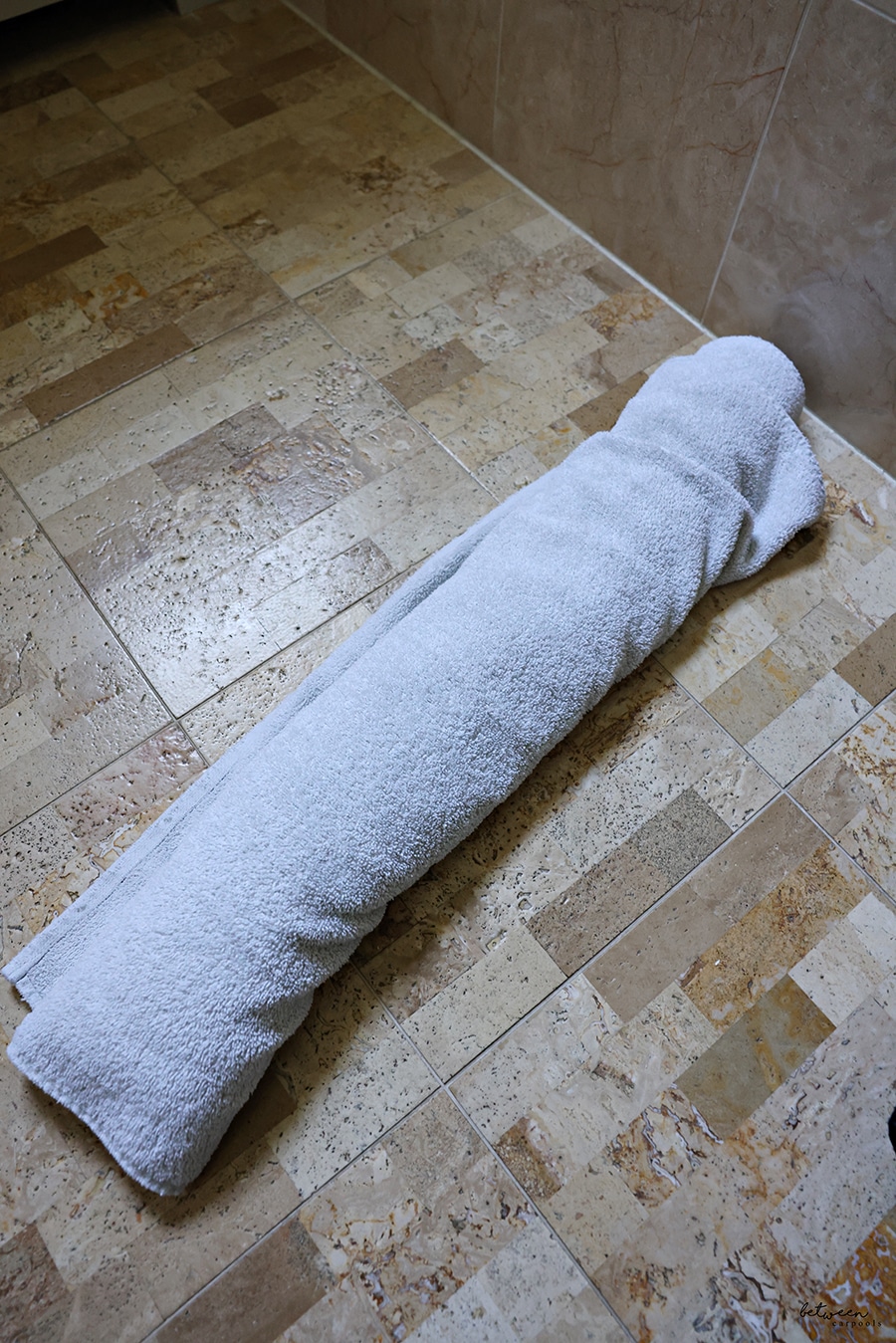 and then gently roll up the towel around it. Leave it in the towel for 4-5 minutes to absorb extra moisture, but don't rub the hair at all.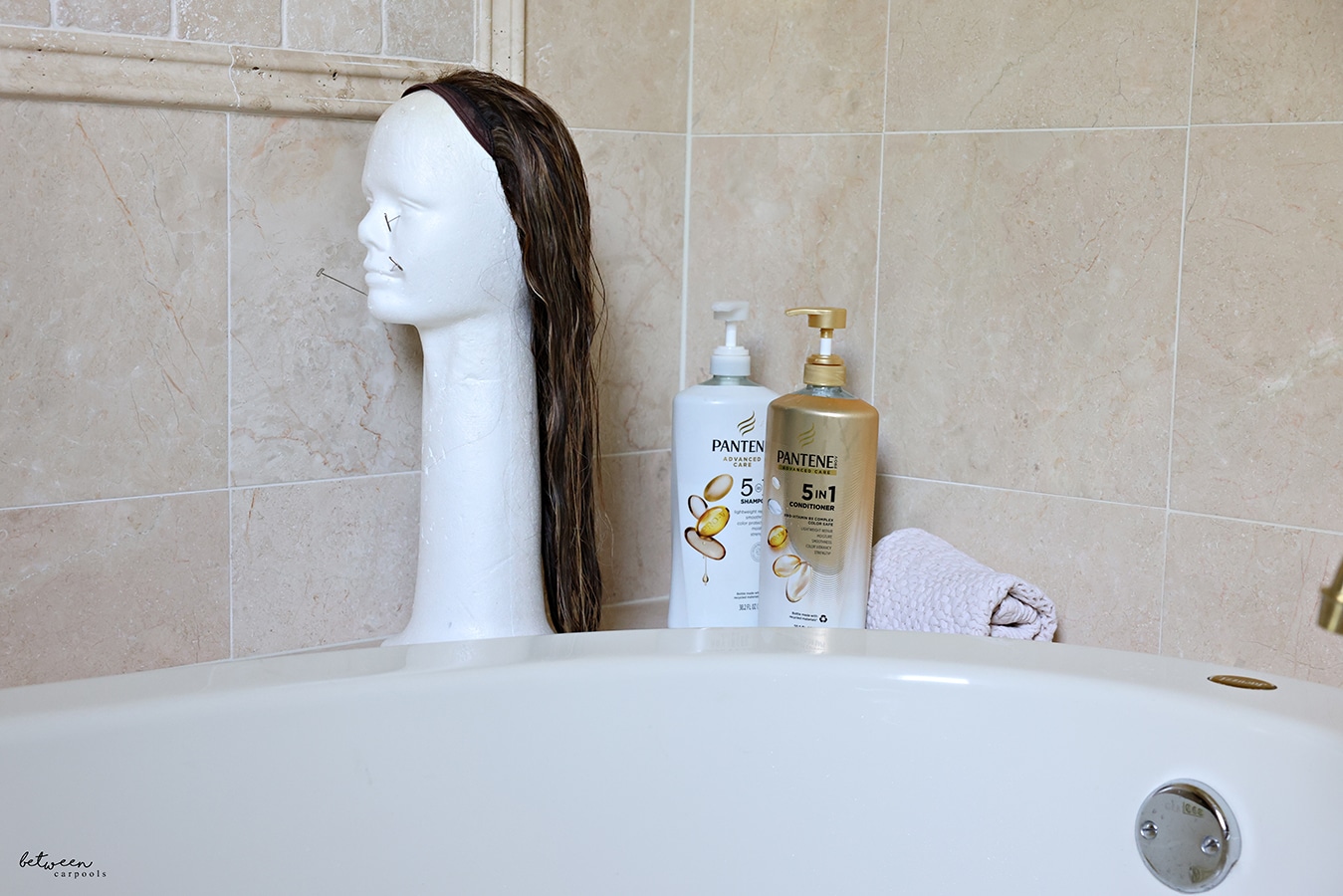 Unroll the towel and then place the wig on a wig head to dry. Away from home? This wig hanger works great here.
I like to gently scrunch  the hair from the bottom up to enhance the natural curls. That's it. Don't touch it and let it dry. (It can take a while because there's no body heat to make it dry faster.) When it's dry, it might look a bit clumped because it hasn't moved while drying, so just give the head a gentle shake and you'll see it fall into natural waves/curls.
(Once again, thanks to my friend Rochie Goldberg for sharing her washing tips with all of us.)
FOR EXCLUSIVE CONTENT AND A PEEK BEHIND THE SCENES, MAKE SURE TO JOIN OUR WHATSAPP STATUS HERE. JOIN OUR WHATSAPP GROUP AND WE'LL LET YOU KNOW WHEN A NEW POST IS UP!