A salt cellar should be at the top of your kitchen gadget list.
I thought it should be much more convenient to use salt.
My salt shaker was forever empty because it's too small and needs to be refilled too often. Even if it was forever full, a salt shaker isn't practical for cooking. I need to measure or grab the salt between my fingers or in the palm of my hand. I like the control that grabbing salt gives me vs. sprinkling salt out of a shaker.
And so, each time I cooked, I'd lug out the big red box. Every time my kids made eggs, big red box. And that big red box is ugly, cumbersome, with no spout, it pours out way too much at a time. Often, when I'd pour salt into my palm, I'd end up with too much, so I'd simply drop the excess into the sink. On Fridays, when I'm cooking a lot for Shabbat, I'd more salt into a bowl so I'd have it more easily accessible.
The most used ingredient in the kitchen needed a more practical place.
So, I searched for a salt cellar. I don't let anything remain on the counter except for my coffee maker, but I thought that salt should be on counter, at least sometimes. It needed to be pretty, while blending in with the decor. Salt should be the most accessible thing in the kitchen.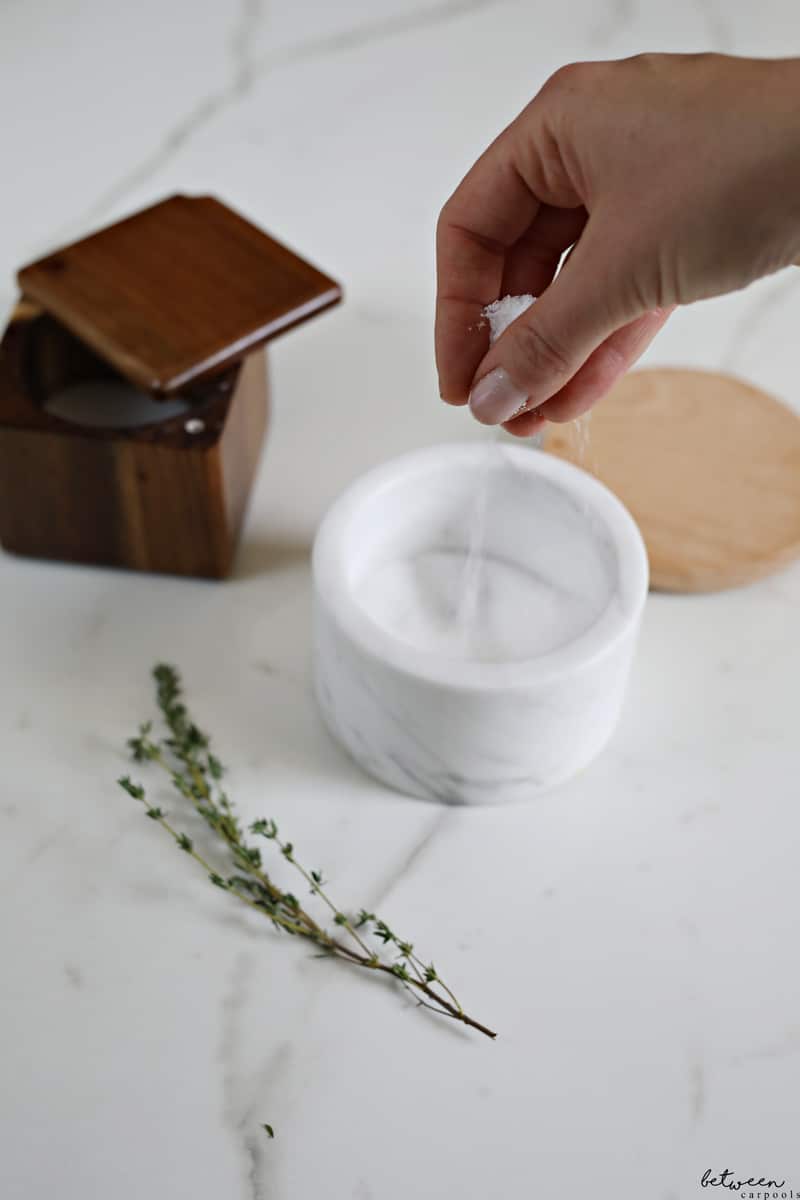 Since I finally made my purchase, I'm enjoying having a salt cellar around so much. It saves a lot of time…and a lot of salt.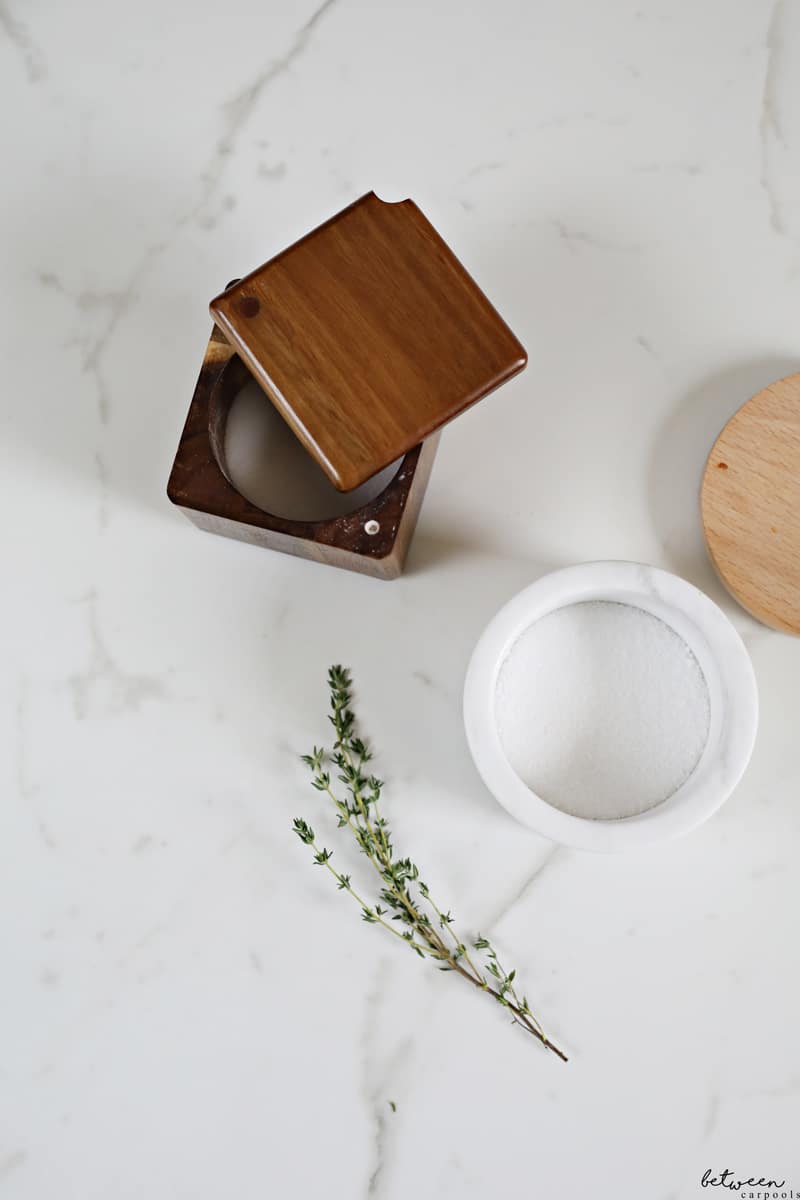 I found my marble salt cellar at Target for $12.99. The Chef'N Dash Salt Cellar also has a clean, modern look and is very practical.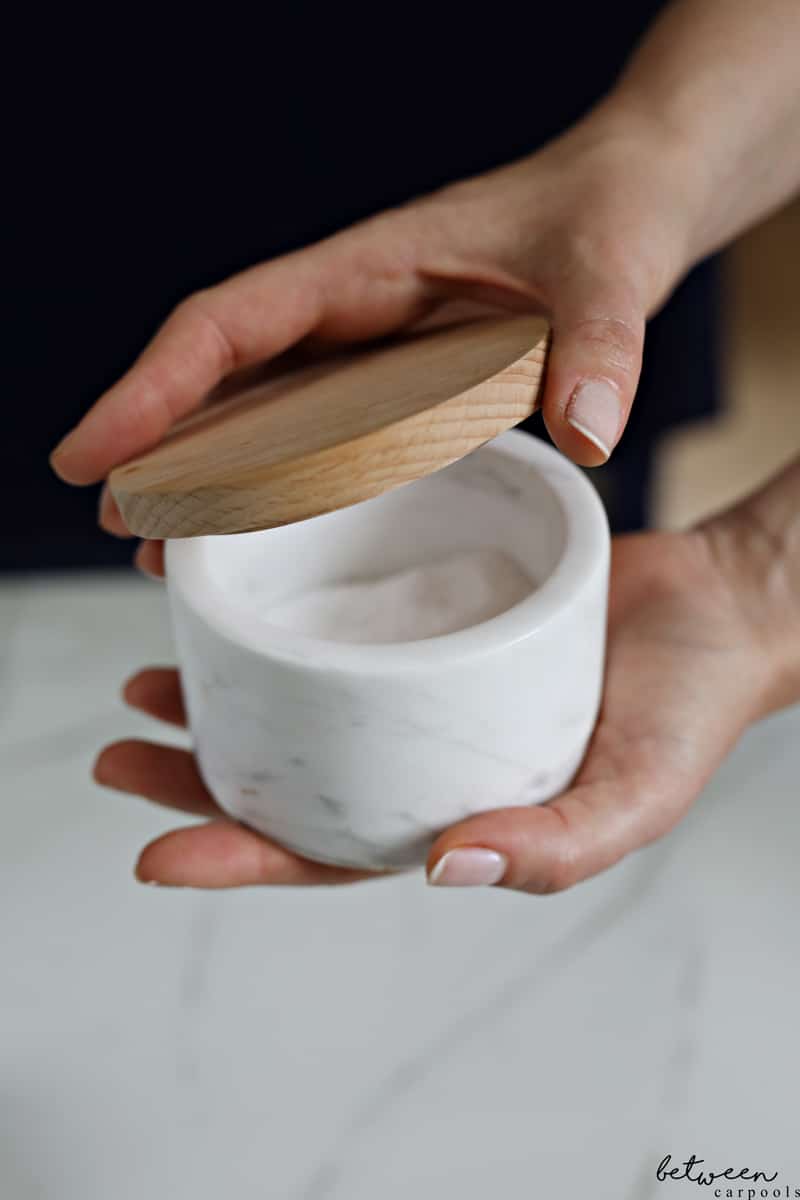 Like the rustic look of Renee's wooden salt cellar?
You can get it in round from CrateandBarrel.com or a similar one from Amazon.
And though I prefer a salt cellar with a lid, there are open salt cellars that look really cool that would probably be beautiful on a table, salt cellars with spoons,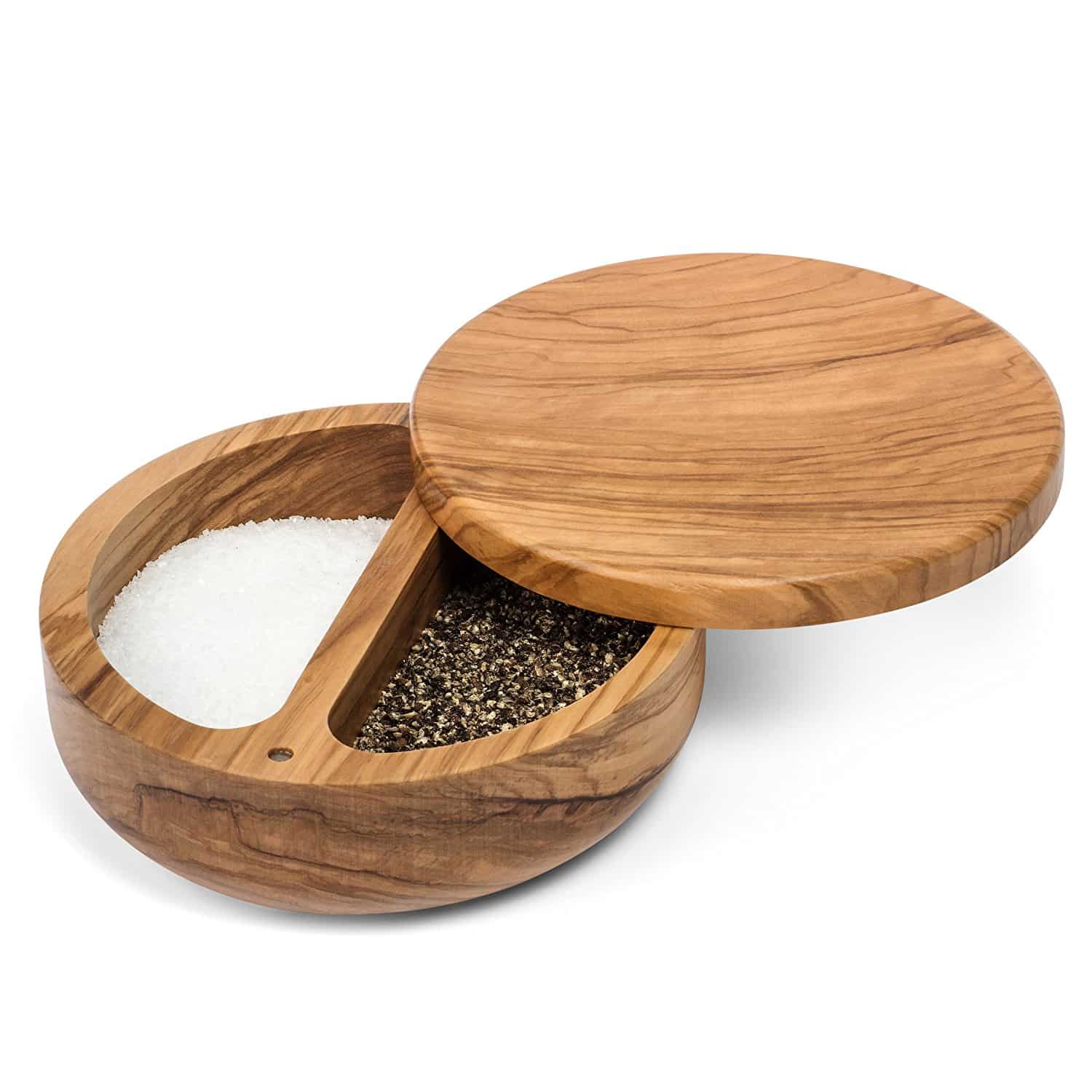 or salt cellars that also have a spot for pepper. You can find one that works for the way you cook and serve.