For years I made the Pesach crumbs from scratch. Now I'm one step closer.
For years, I worked and worked on continually perfecting the Pesach crumbs…the kind I could use to make chicken fingers that would make my kids happy. For Passover Made Easy I wrote a recipe that's really delicious but tedious.
Since those days, I've found that the simplest way to make them (aside for buying them) is to simply use Pesach crackers (you'll find the recipe here) and blend them in the food processor. 1 cracker recipe yielded 2 1/2 cups of crumbs.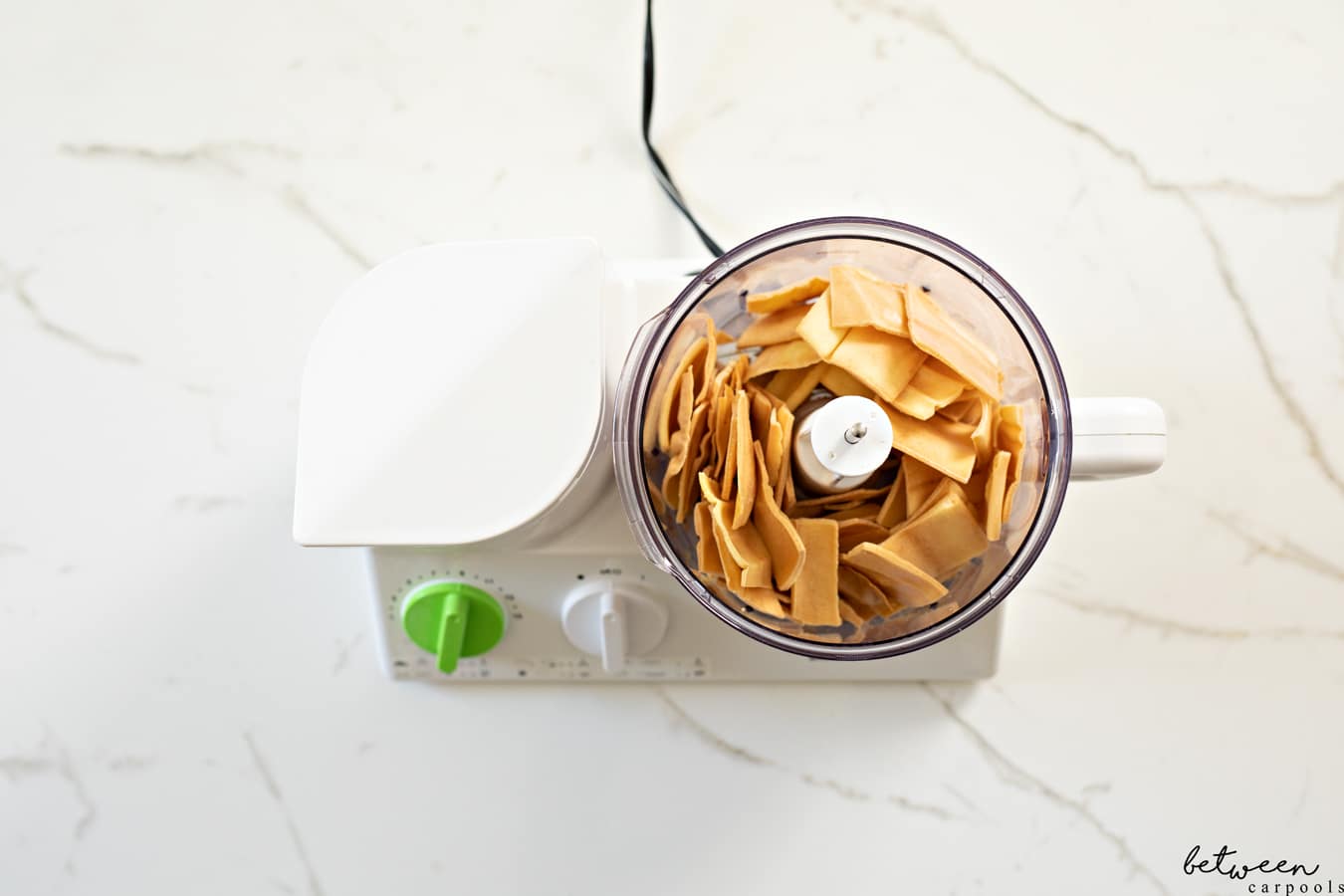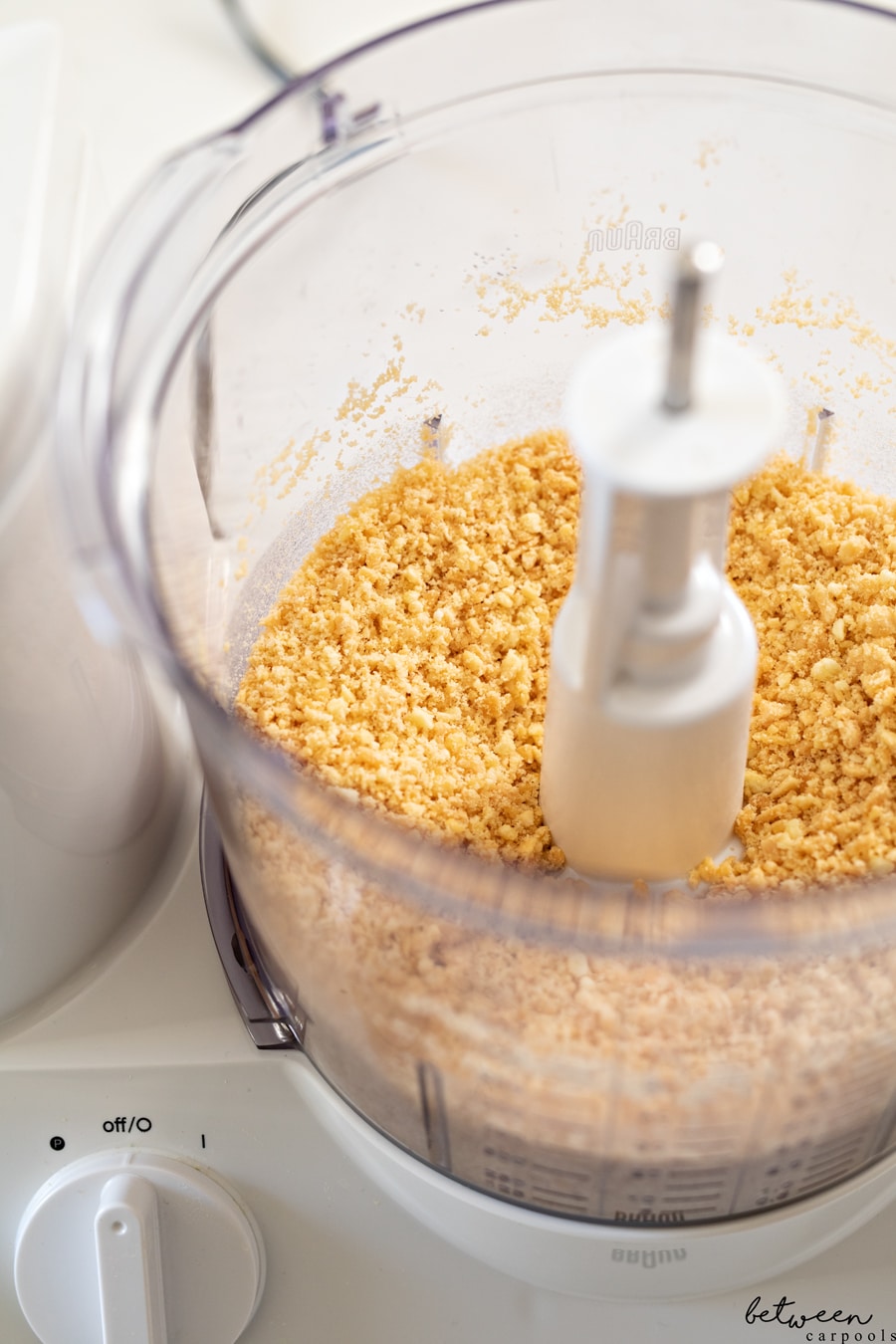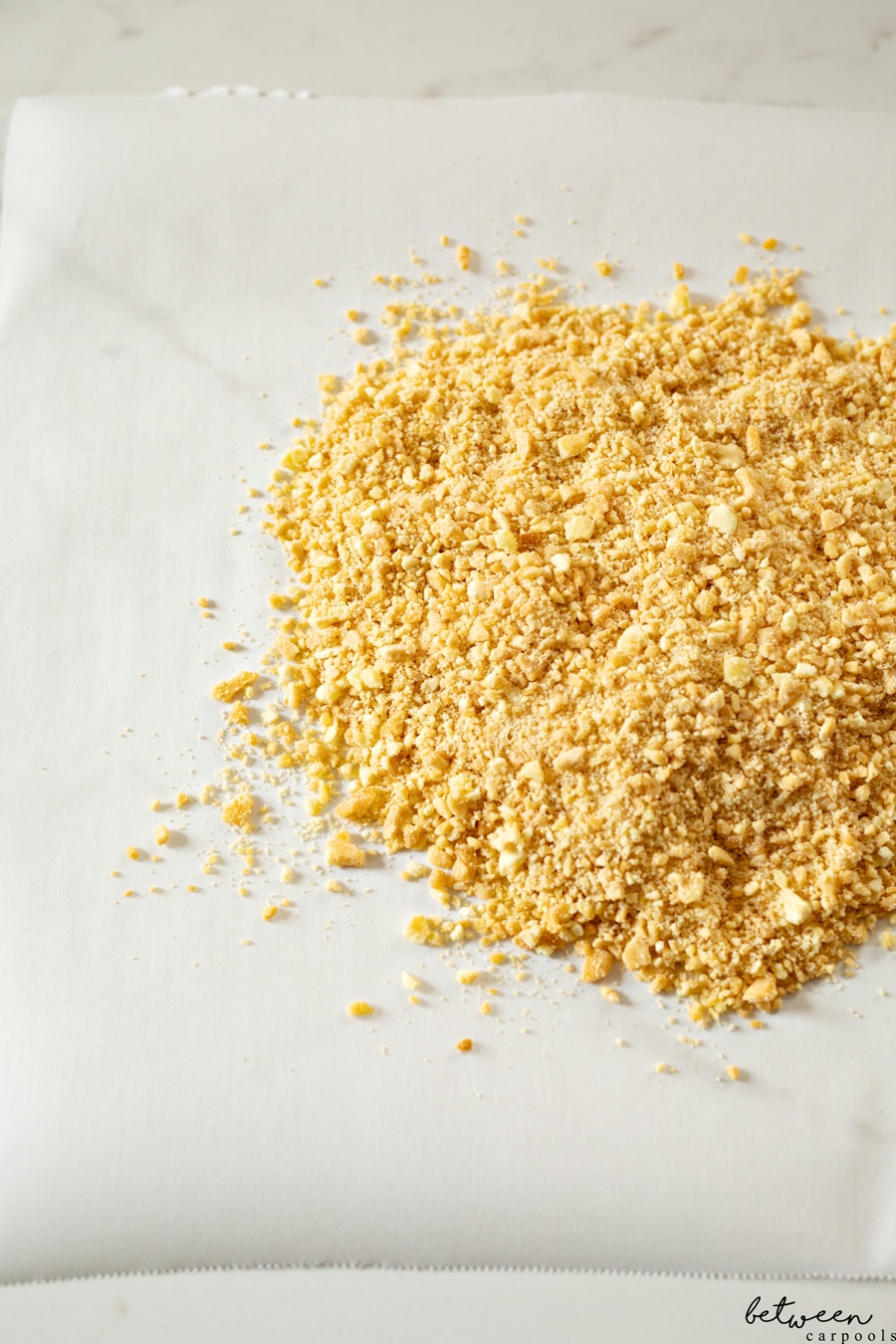 That's it! Ta-da. Perfect crumbs to use for all your "breading" needs.