A dressing so good, you can eat it plain with a spoon.
I first learned about this famous dressing one weekday afternoon. It was towards the end of vacation, and I had ordered a salad at a popular little health food spot in Surfside, Florida. The dressing was served in little condiment containers on the side, and I had more than I needed to dress the salad. Soon, I found myself eating the dressing plain with a spoon. This dressing was so good!
The next day, before we left to the airport, I ordered food to go. Again, I made sure to get something that would come with this dressing on the side. Not so I could eat it again. So that I could have a container to take home and try to create.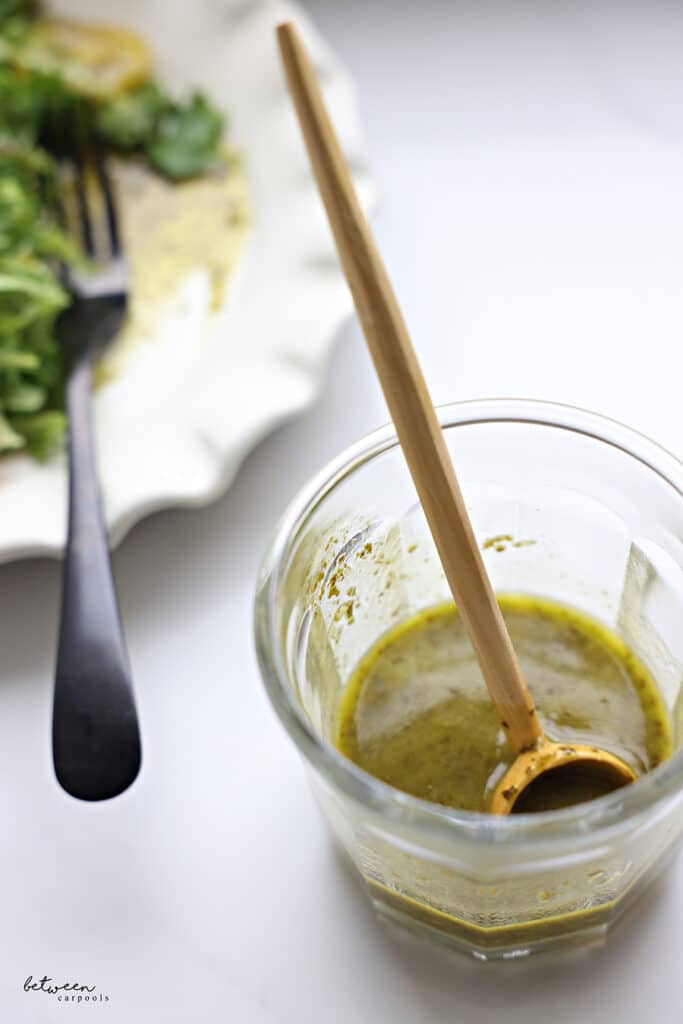 I soon found out I wasn't alone. There were other people who also brought home little condiment cups of this dressing hoping to be able to recreate it!
How Much Cilantro to Use?
If you're using the 1 ounce packages of greenhouse/checked cilantro sold in kosher groceries, I found that 3 packages is more than ample to make a double recipe of this dressing. When I'm doubling the recipe, I put in a bit less olive oil.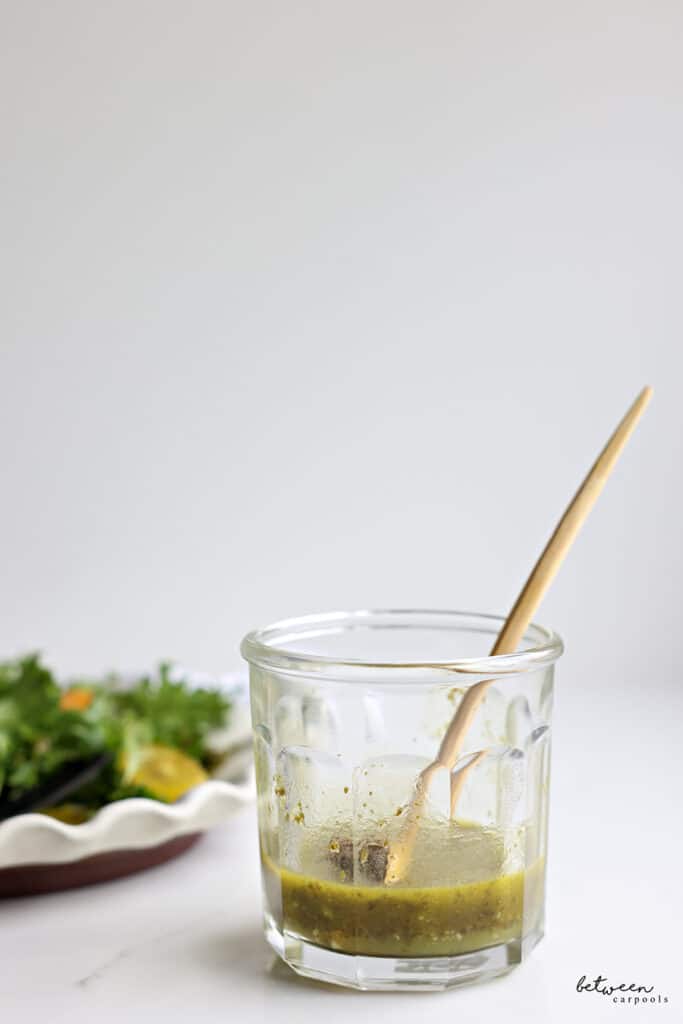 How to Use this Dressing? I primarily use this dressing in three ways.
As a dressing on a salad. I pair this dressing with a simple, light, feel-good salad that includes any greens, julienned carrots, cucumbers or beets, alfalfa sprouts, and perhaps some sunflower seeds.
On salmon. Don't bake the fish with the dressing. Rather, season the fish with spices (a fish seasoning mix, or simple salt, garlic, and paprika) and bake. Serve the dressing on the side or pour over fish after baking.
In a sandwich or wrap. I use this dressing inside tuna wraps! One recipe will be enough to amp up the flavor of 6 wraps. When making a tuna wrap, top with some crunchy veggies (like julienned carrots, julienned beets, or alfalfa sprouts, and/or some nice greens) and drizzle dressing on top). It's also great as a dip served on the side of a sandwich or wrap.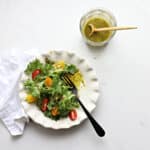 Print Recipe
Cilantro-Lime Dressing
Ingredients
1½

cups

cilantro leaves

(discard stems)

5

tbsp

olive oil 

3

tbsp

lime juice 

2

tbsp

honey 

¼

tsp

salt 

1

clove

garlic 
Instructions
Add cilantro to a blender or mini chopper. Add remaining ingredients. Blend to combine.
Notes
Dressing is best if used within three days of blending.
When separating the cilantro from the stems, just throw them into the measuring cup. Do not pack down.
FOR EXCLUSIVE CONTENT AND A PEEK BEHIND THE SCENES, MAKE SURE TO JOIN OUR WHATSAPP STATUS HERE. JOIN OUR WHATSAPP GROUP AND WE'LL LET YOU KNOW WHEN A NEW POST IS UP!