When you go for a rustic look for an outdoor party, the props are inexpensive and the final look is so perfect and natural. 
Here's how this recent summer garden party breakfast, held outdoors, was pulled together. For the florals, I just picked up five bundles of different types of inexpensive flowers from a local flower shop and arranged a little bit of this bunch and that bunch in the vases.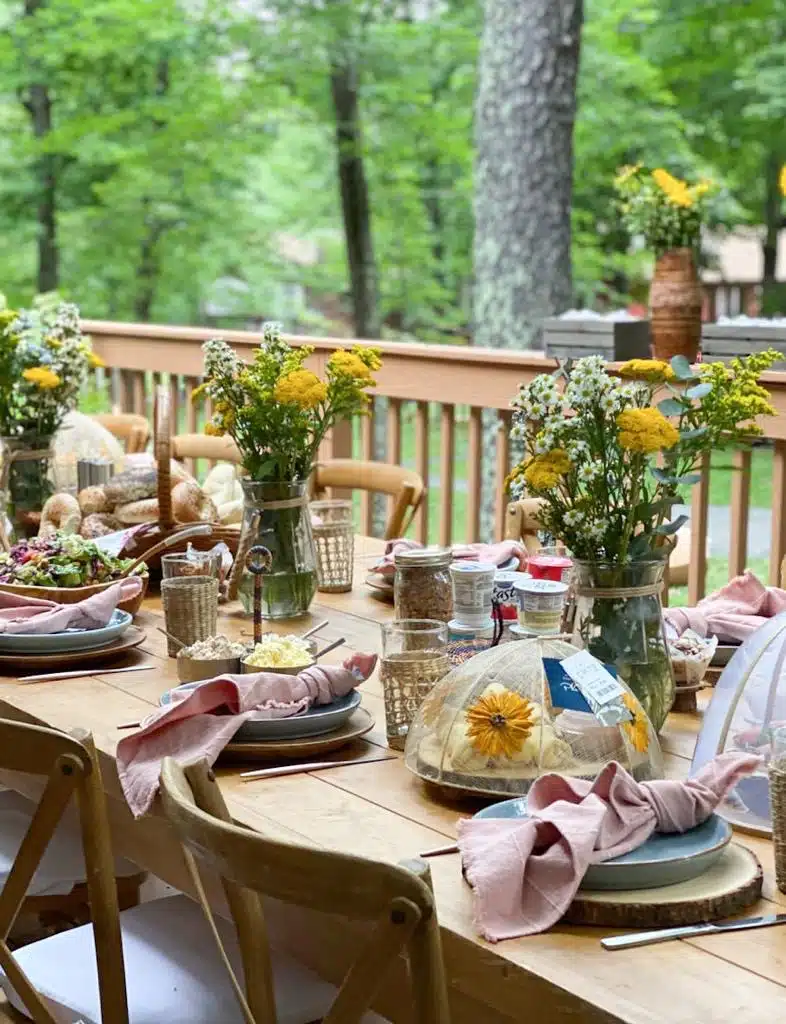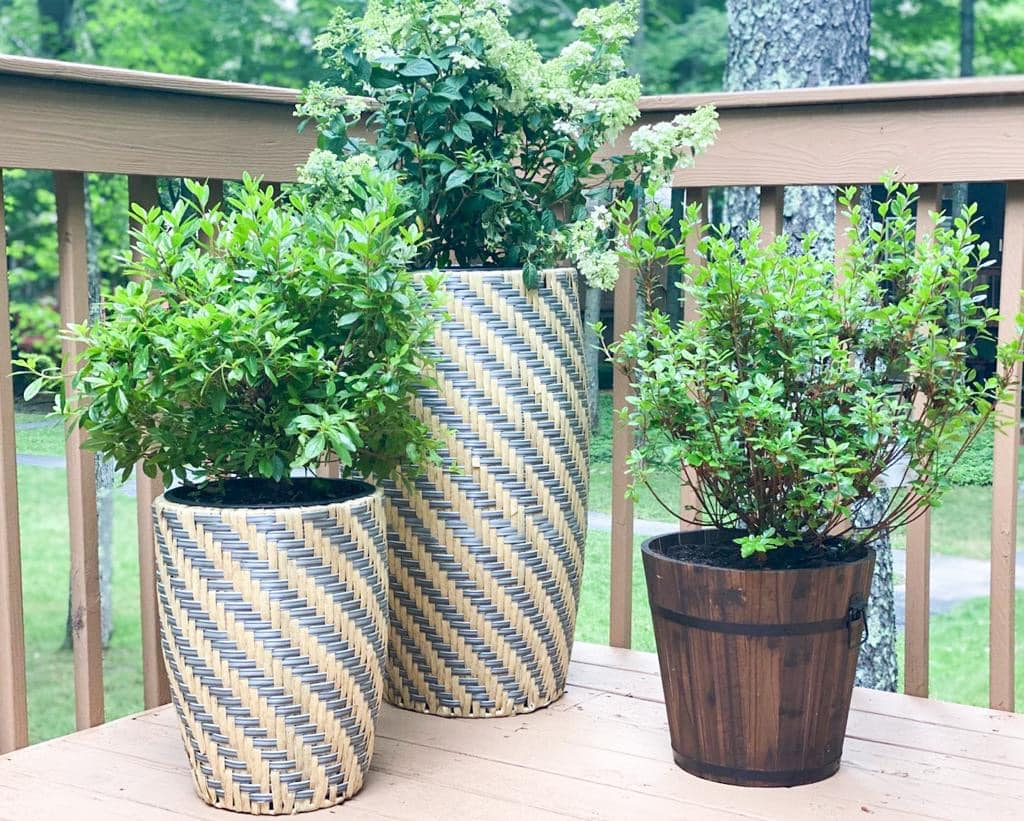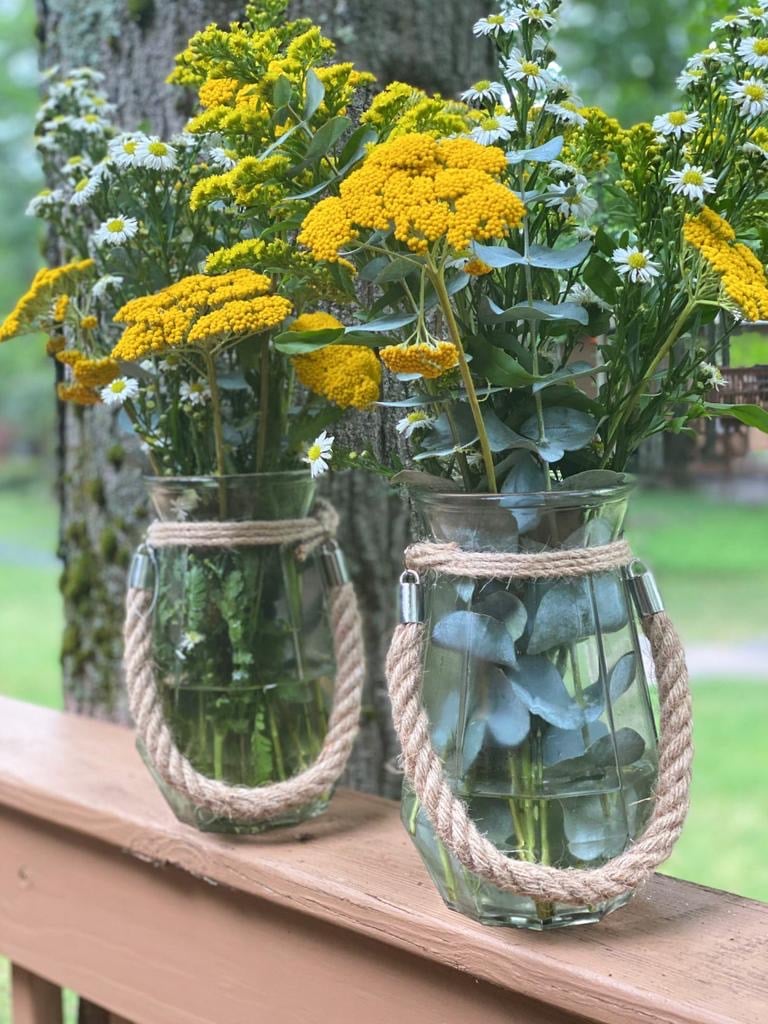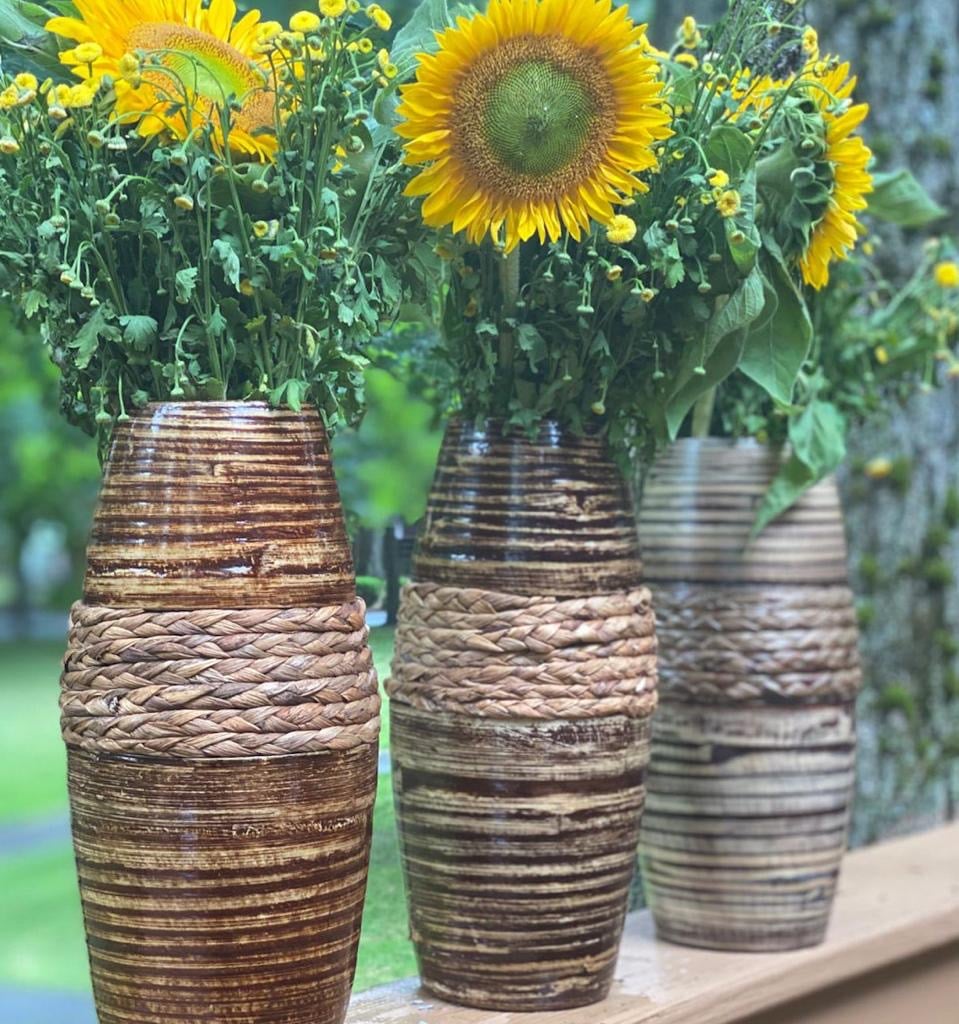 For this rustic look, I originally wanted to use Mason jars as vases, but ended up using these glass vases with rope from Amazing Savings. Other bamboo planters are from Home Goods, Home Depot, and Walmart.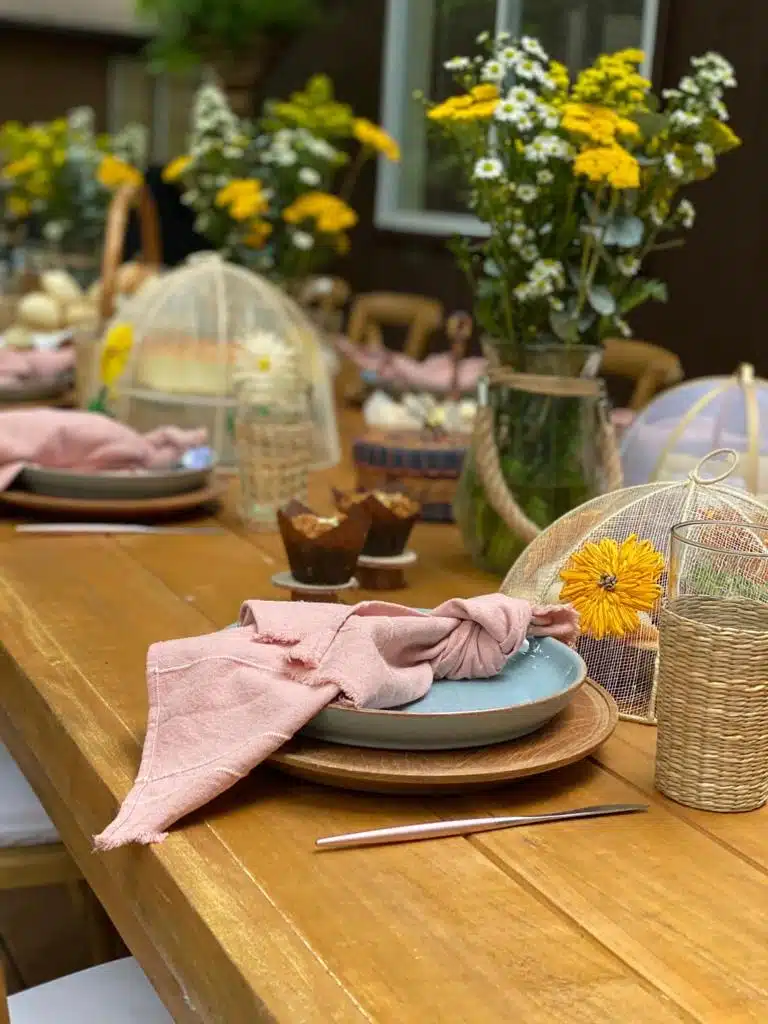 These napkins from West Elm are a favorite. They have great texture and come in lots of great colors. These napkins are also on sale and are an amazing deal! The plates are from Home Goods.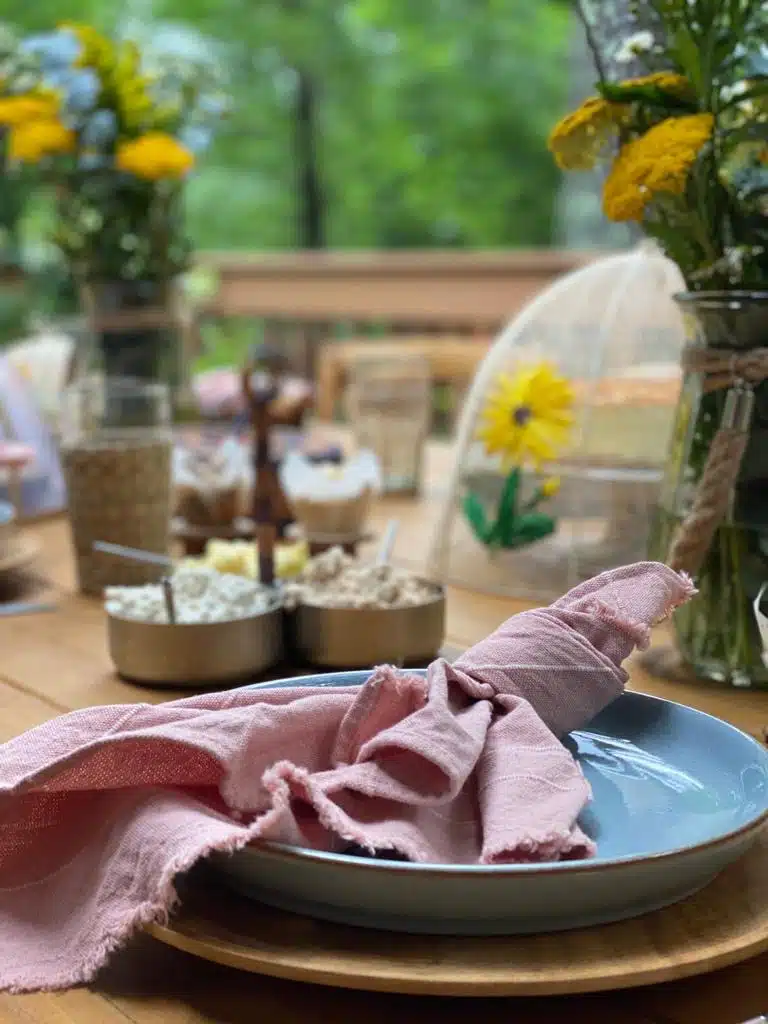 The spreads are served in these rattan dip bowls that are now on sale!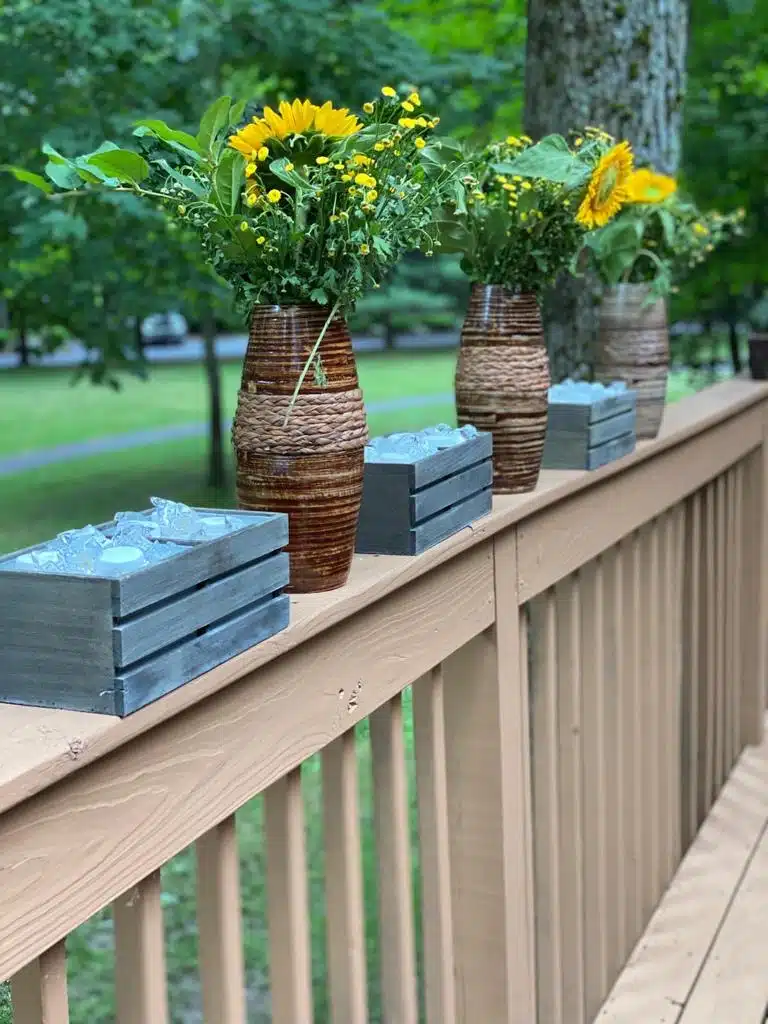 What about the drinks? I served the drinks inside those wooden crates (they're really planters). Inside those planters, there's a tin with bottles of iced coffee, orange juice, and lemonade and covered with ice.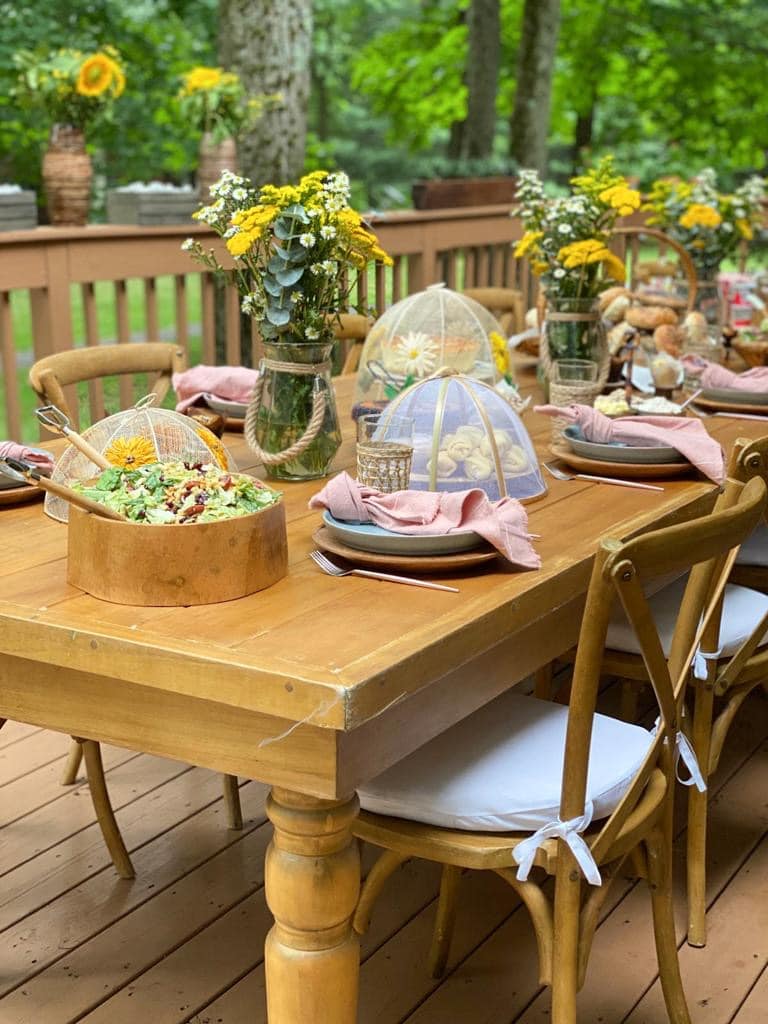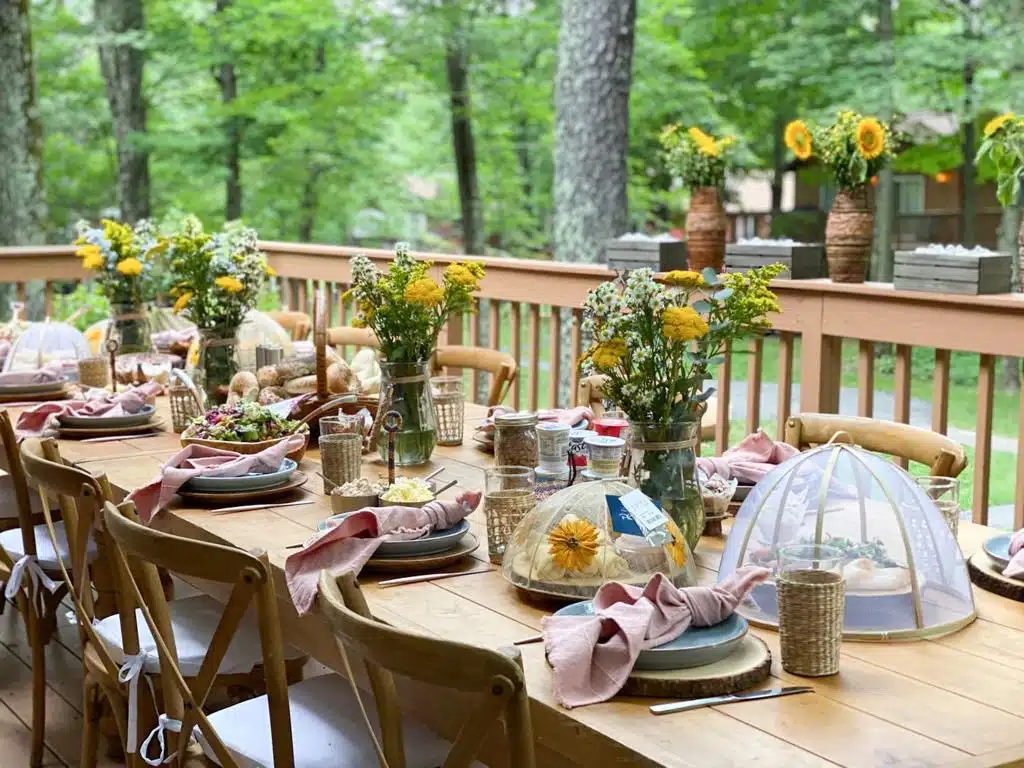 There are more little touches that complete the look, like mesh dome food covers, wood chargers (a rattan type of charger would also work), and glasses in rattan holders.
See more of Rivky's ideas here