There are lots of delicious things in the world. But we really need things that are both practical and delicious, dishes that can be made ahead, and still taste like they were made fresh. Like this Confetti Orzo.
This recipe I originally published in Fresh and Easy Kosher Cooking. It's a great side dish that rewarms easily, can be frozen and prepped ahead.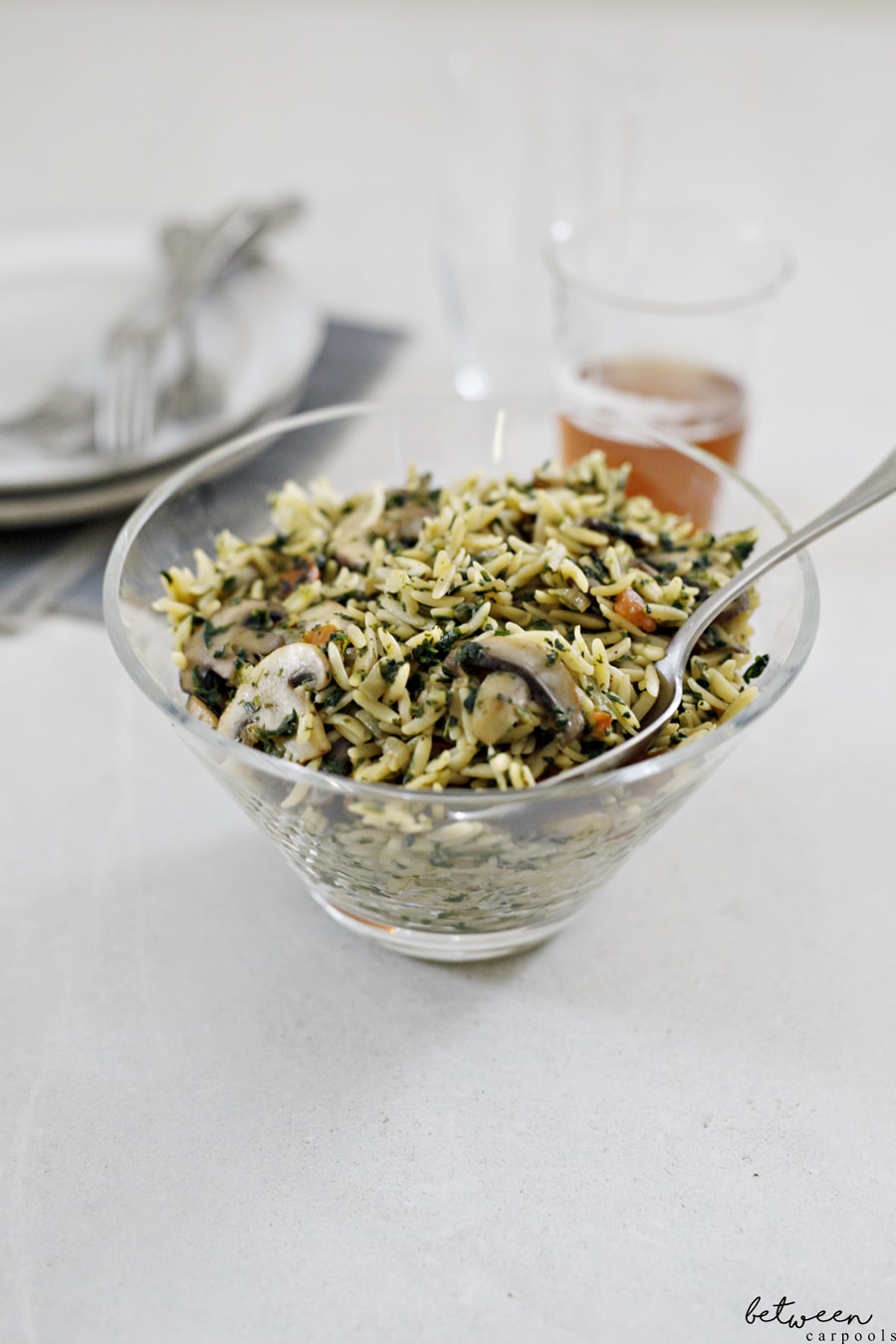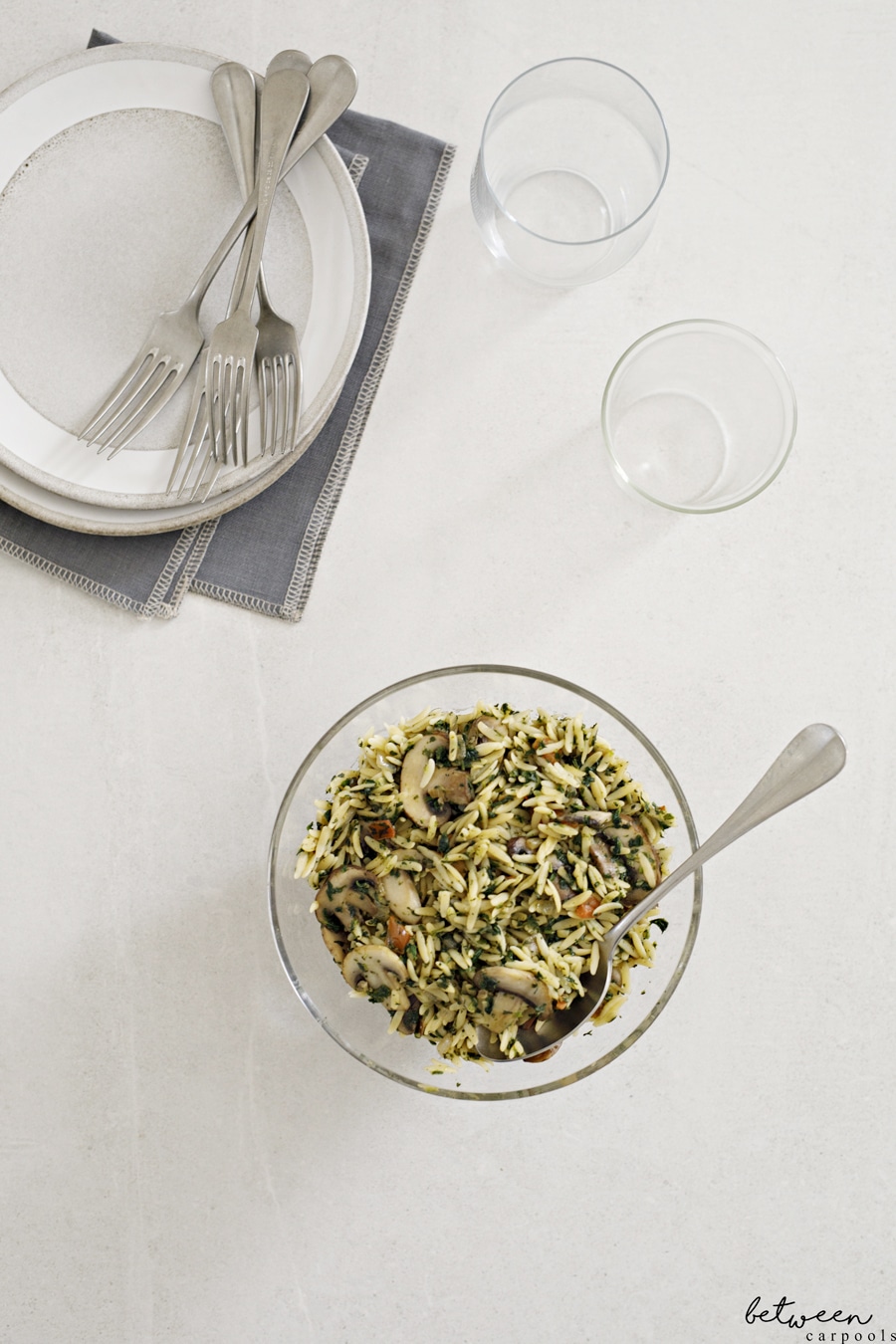 Confetti Orzo
Ingredients
1 lb orzo, cooked and drained
2 Tbsp oil
1 medium onion, diced
5 oz mushroom, cleaned and sliced
½ lb frozen spinach, thawed
1 large tomato, diced
1 clove crushed garlic
3 Tbsp soy sauce
Salt and pepper to taste
Instructions
Heat the oil in a large sauté pan over medium heat. Add the onion and cook 5-6 minutes.
Add the mushrooms and tomatoes. Cook for 5 minutes. Add spinach and garlic and cook an additional 5 minutes.
Pour the soy sauce into the pan and stir. Season with salt and pepper.
Add the pasta to the pan and stir to combine. Taste and adjust seasoning.