Love your muddy buddies all year? We bring you a Pesach version!
Remember pre-Pesach 2020? You know, when Covid-19 was new and terrifying? At Between Carpools, we scrambled to bring you as much Pesach content as possible to fill in the gaps of normal life. One incredible resource for us, and for all of you, was the Torah U'Mesorah website created to help parents with educational materials about Pesach. The woman behind that project is Donna Zeffren. We all owe her a real debt of gratitude for her help during that season, and for all she does at Torah U'Mesorah.
But aside from that, we now owe her for this recipe she sent our way last Pesach season. It was too late for us to photograph and present it in time for last Pesach, but it's all ready to go for this year.
From Donna: My son Mordy was saying he wished there was a Pesach equivalent of Chex Muddy Buddies, which we munch on all through Shabbos.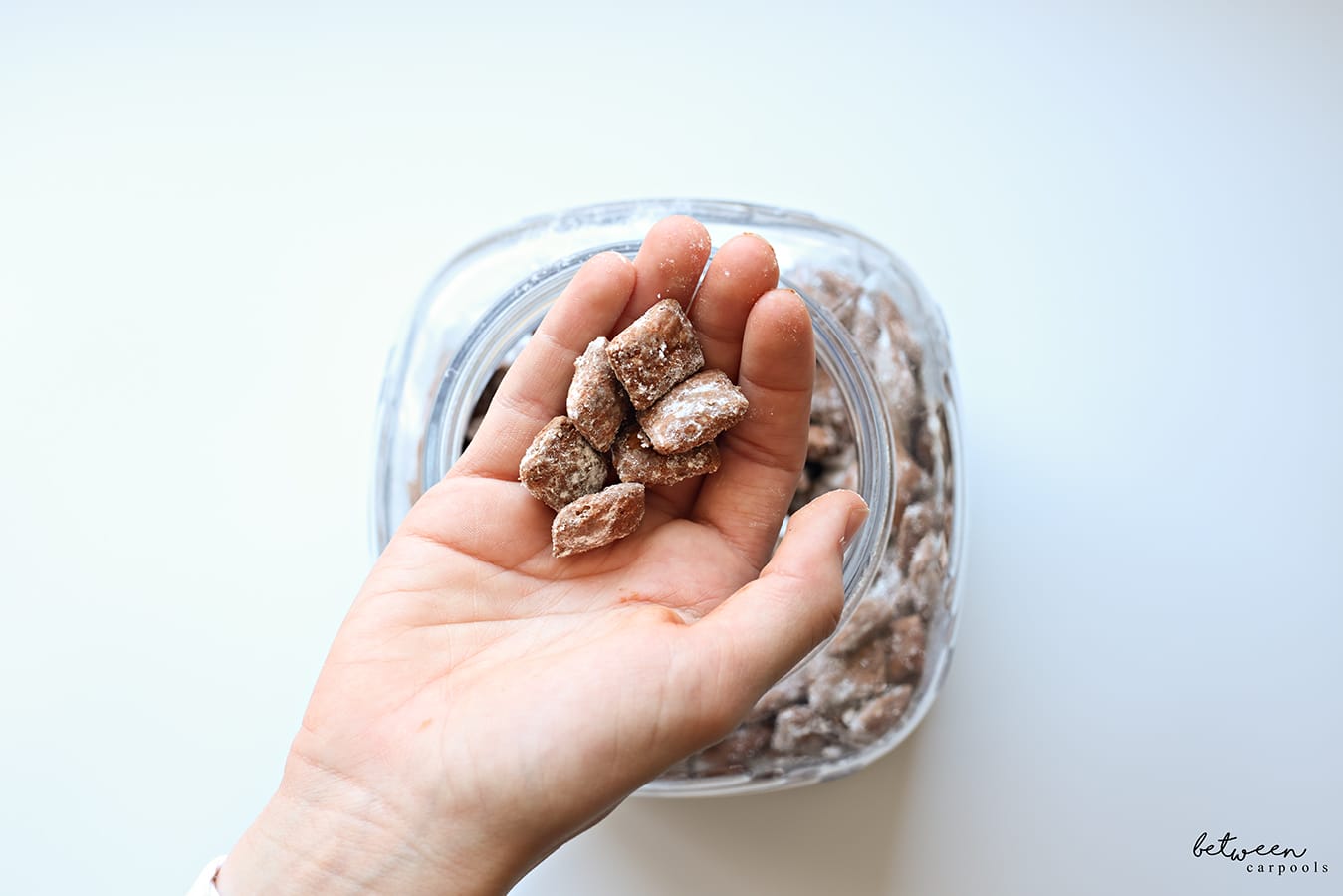 Challenge accepted! I thought you might enjoy this and feel free to pass it along. It's sooo yummy I feel guilty not telling anyone so this is my token hishtadlus to spread the joy. They freeze great but they will be eaten before they get that far. They're crazy good – I'm so excited to send this baby out into the world and make people happy!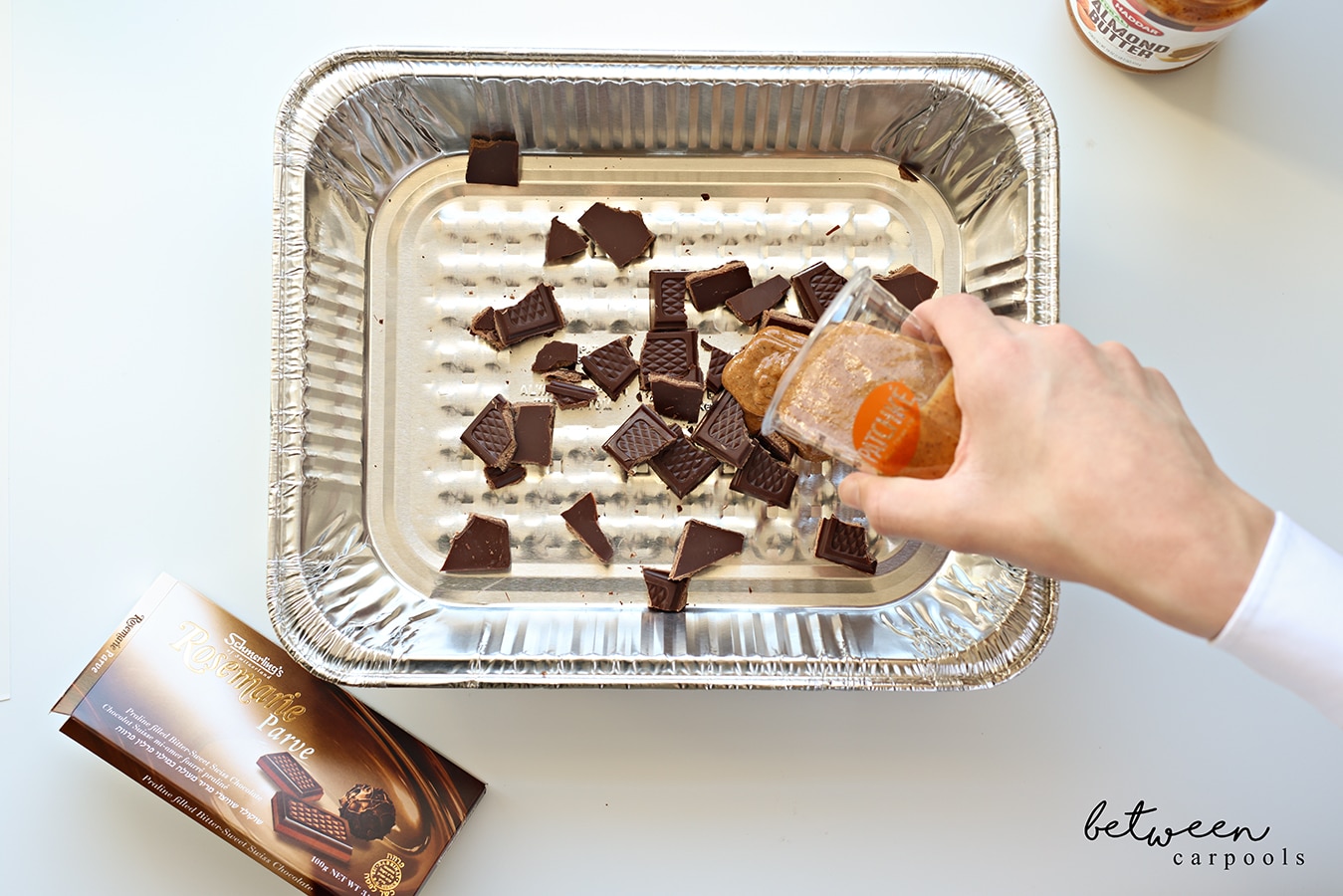 The first couple of steps are the same as our all year round oven Muddy Buddies.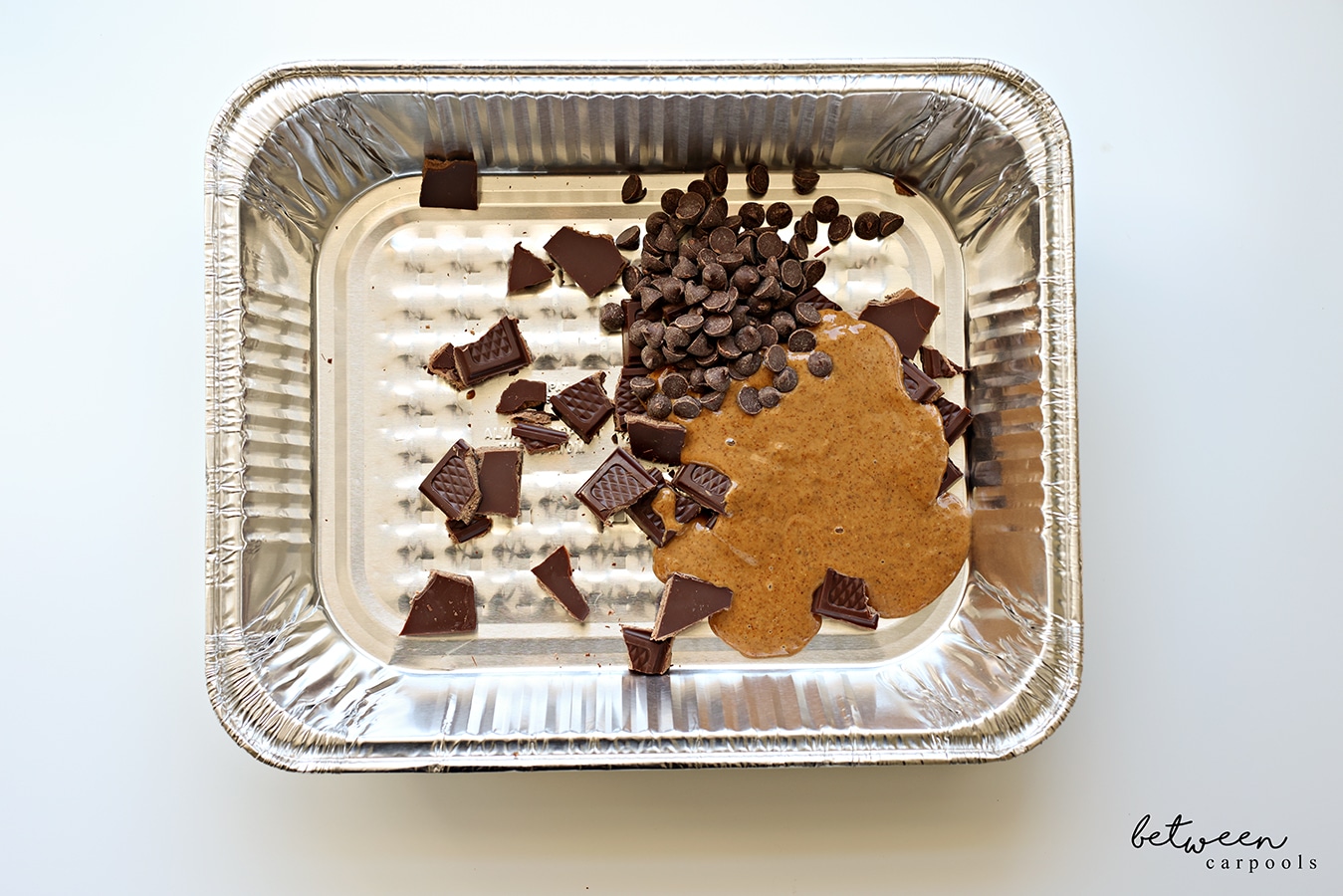 Add the chocolate and nut butter to a 9×13.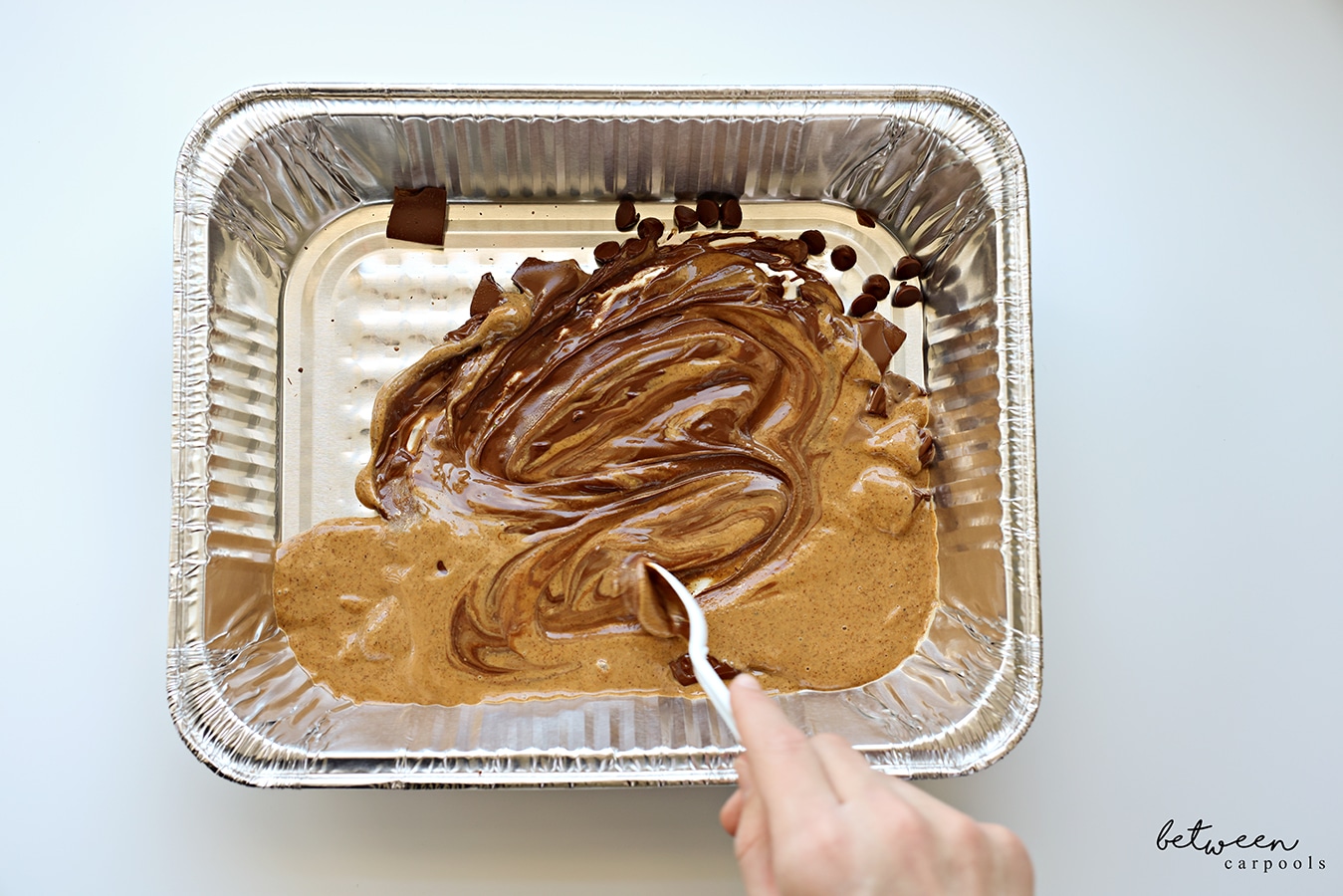 Stir to finish melting and combining.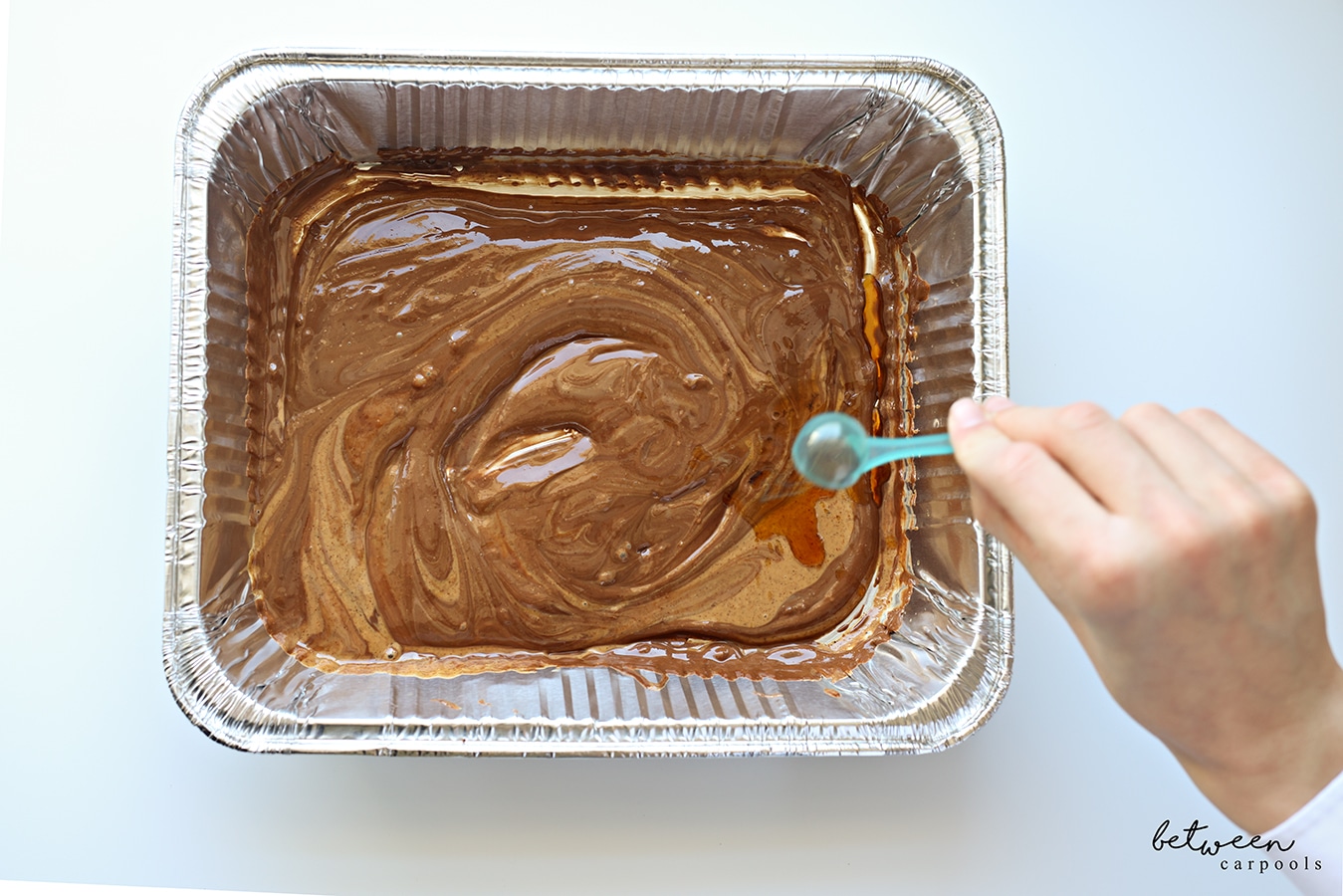 Stir in vanilla

and fold in the cereal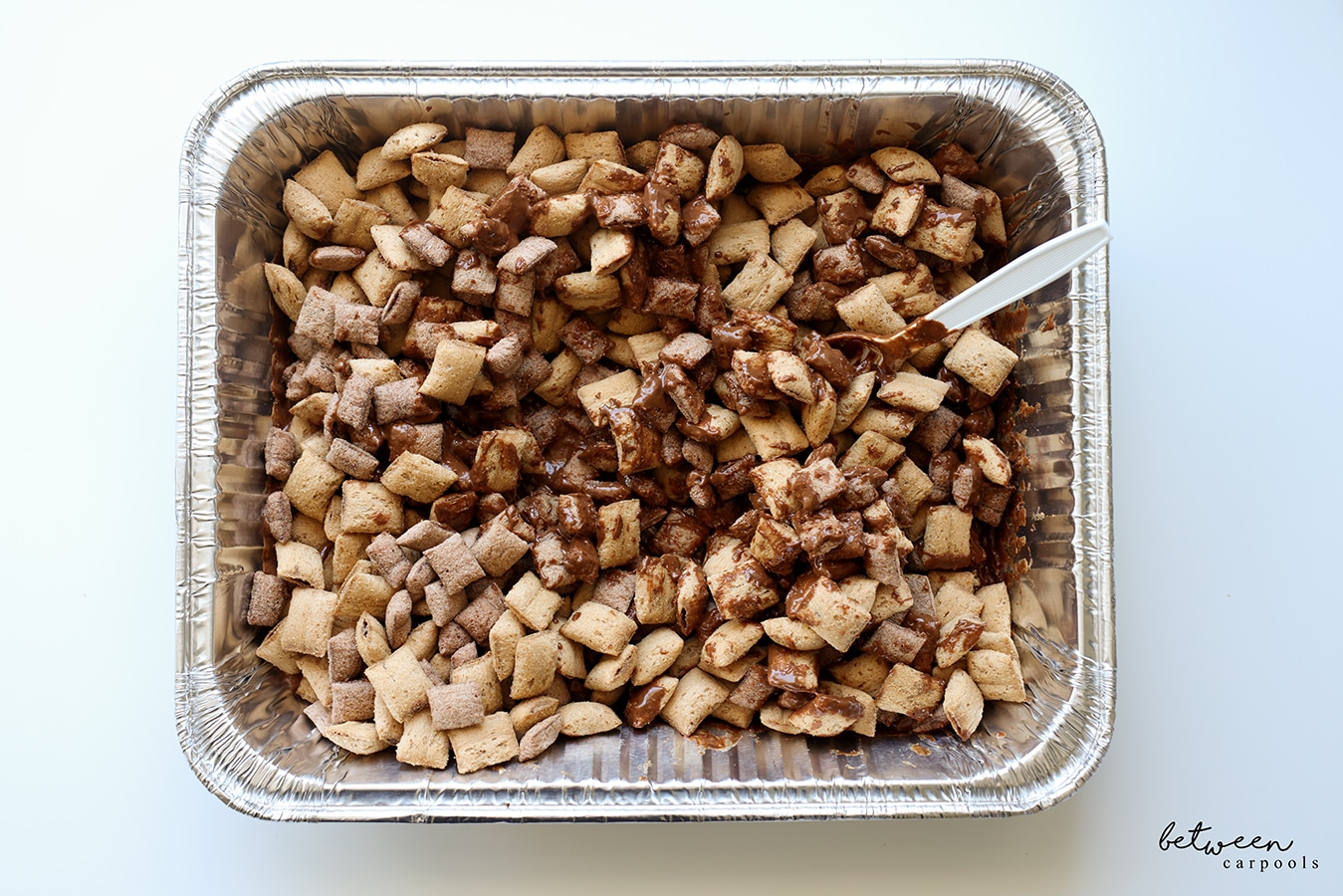 to coat.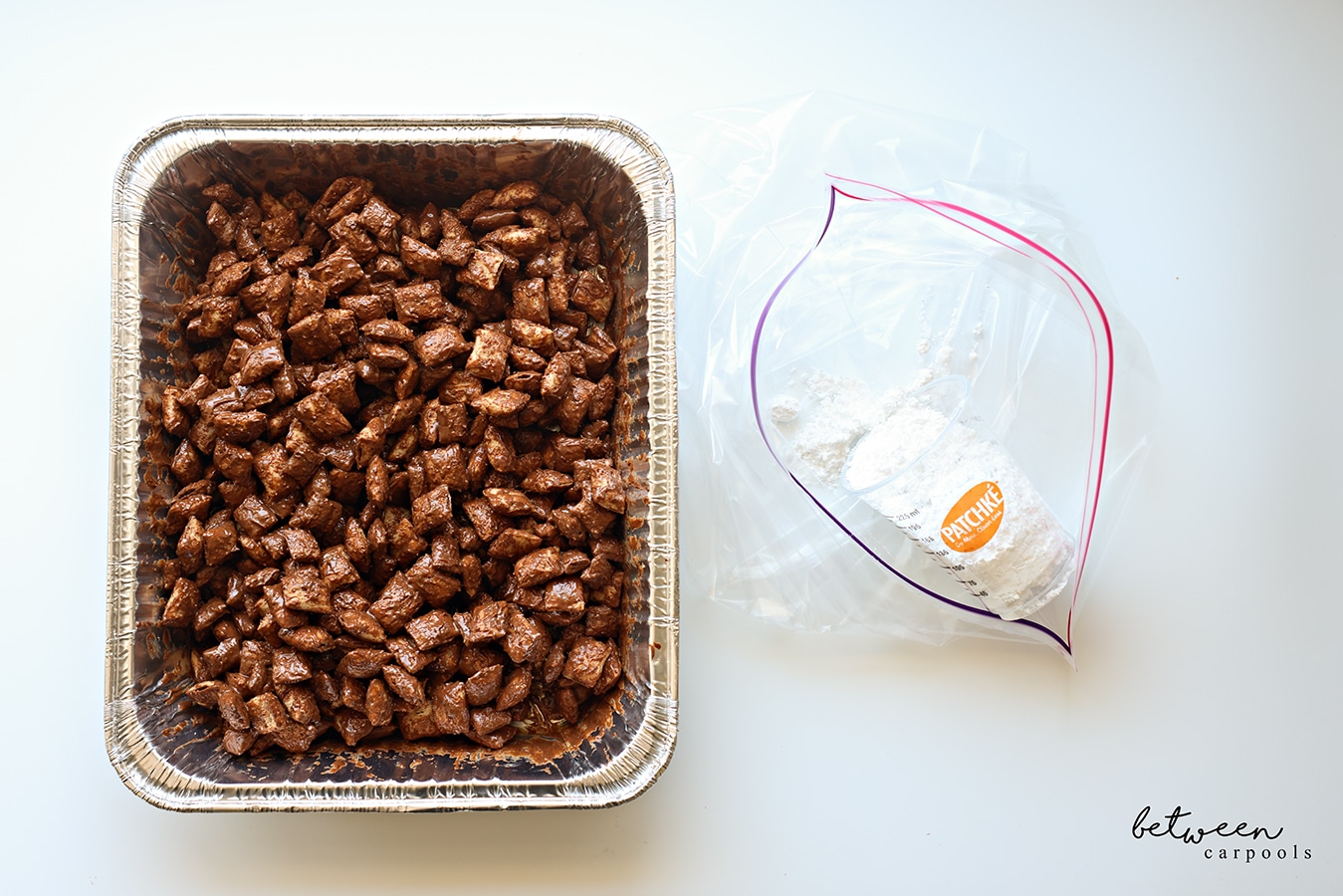 The  9×13 pan method is amazing except that you still need to toss them with the confectioners' sugar in a Ziplock bag – otherwise the powdered sugar dissolves into the chocolate and they stay brown instead of coating evenly.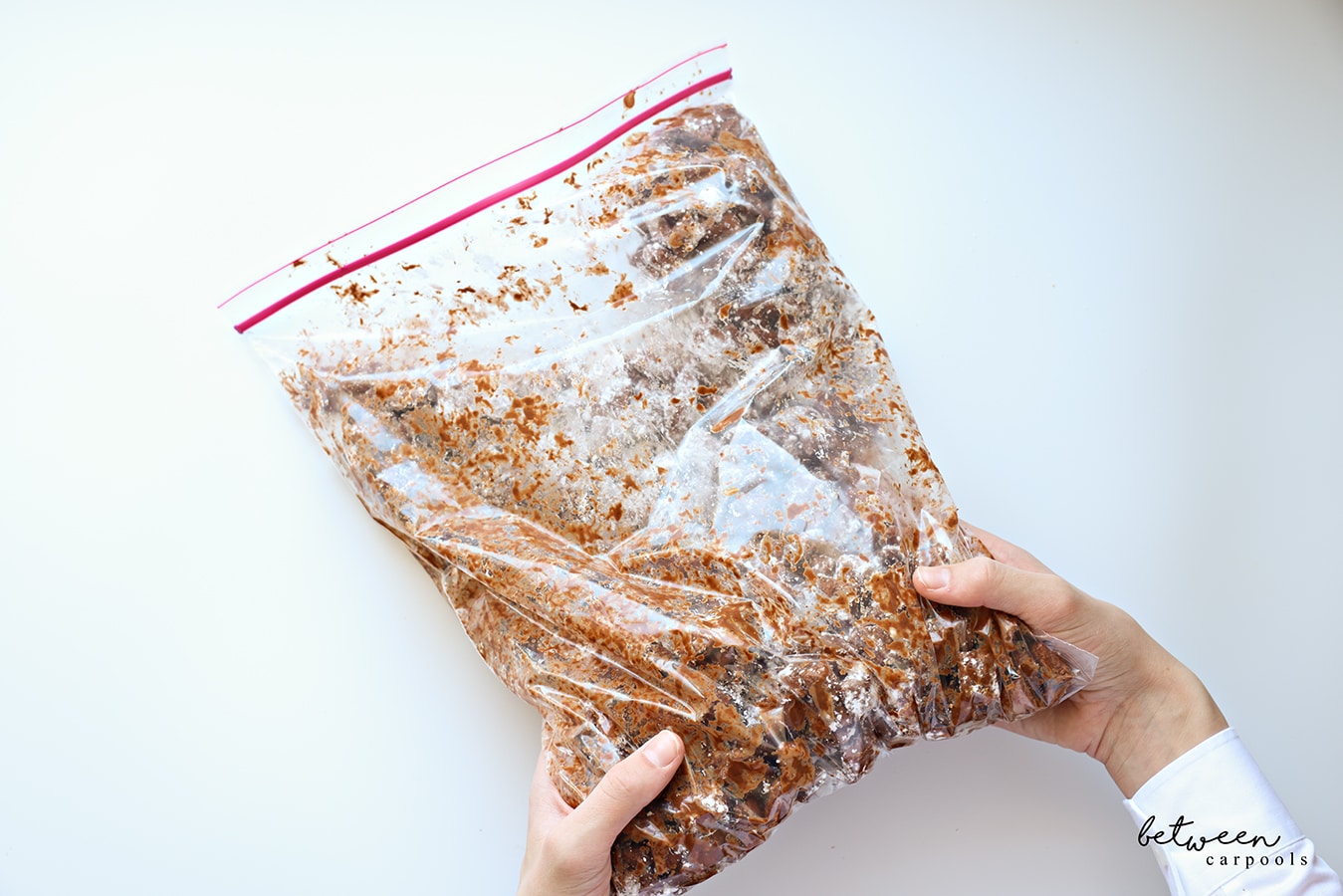 Seal and shake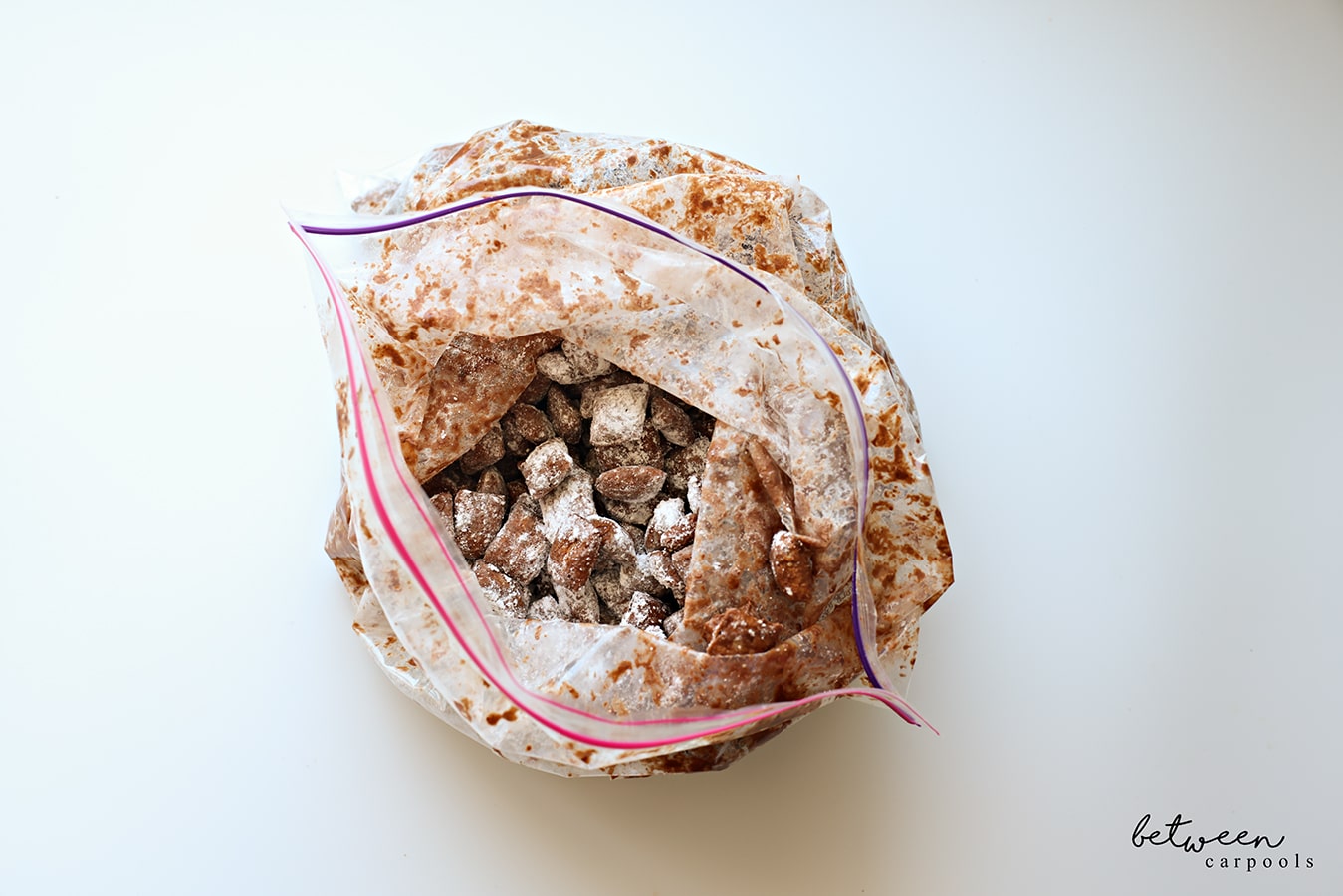 until evenly coated.

Mordy Buddies: (Pesach Muddy Buddies)
They freeze great!
Ingredients
6 boxes Paskesz Choco Fillos (they are non-gebrokts), or similar
1 cup almond butter
2 pareve Rosemarie bars (broken into pieces)
½ cup chocolate chips (or another Rosemarie)
1 tsp vanilla
1.5 to 2 cups confectioners' sugar
Instructions
Drop chocolate and almond butter into a 9x13 pan and melt for a few minutes in a warm oven. Stir to finish melting and combining.
Stir in vanilla.
Add the cereal, stirring gently to coat. Keep stirring until every piece is coated.
Dump the confectioners' sugar into a big Ziplock bag, add coated cereal, seal and shake until evenly coated.
FOR EXCLUSIVE CONTENT AND A PEEK BEHIND THE SCENES, MAKE SURE TO JOIN OUR WHATSAPP STATUS HERE. JOIN OUR WHATSAPP GROUP AND WE'LL LET YOU KNOW WHEN A NEW POST IS UP!