Pack lunches up for your kids to take to school, or pack 'em up for yourself.
Are you always on top of your kids or husband to bring back those containers you use to pack their snacks and lunches…then rushing to wash them so they'll be ready for the next day? If you don't find chasing after lunch boxes on the bottom of backpacks very fun, then you'll love this idea.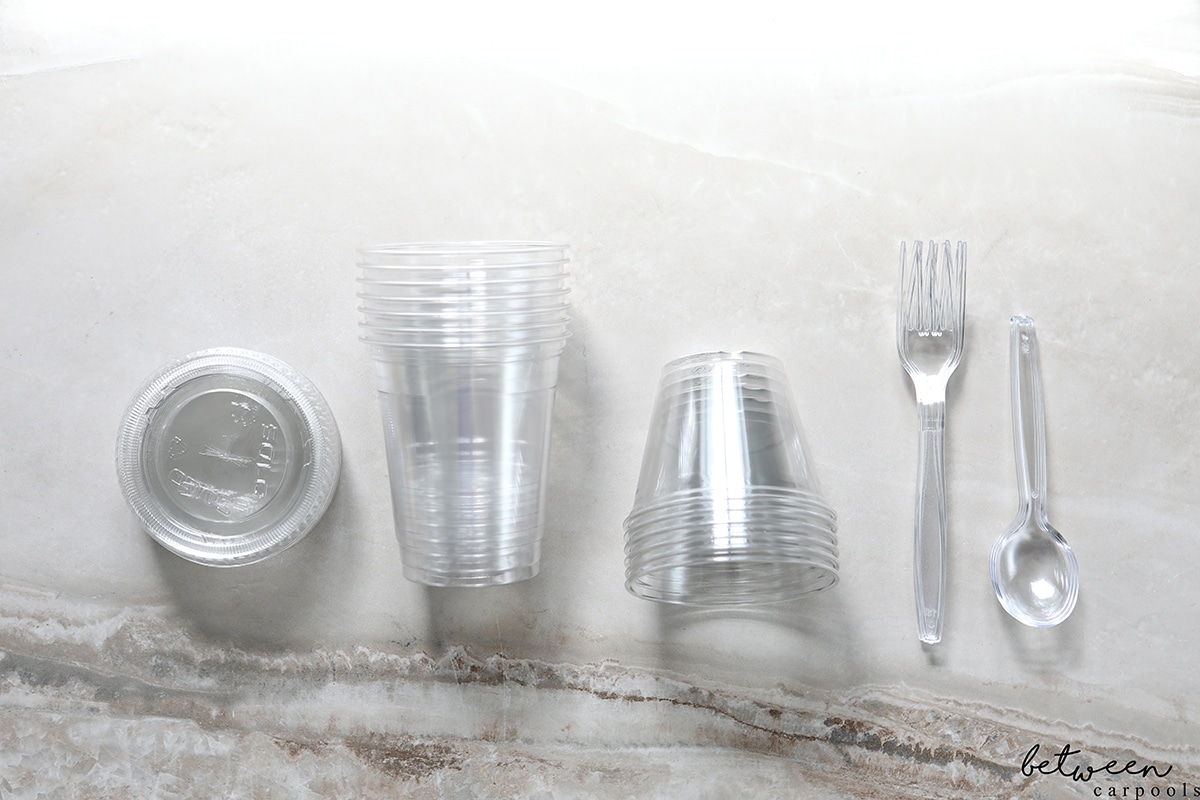 Using cold cups to pack lunches and snacks is also practical because they're affordable, come in different sizes, and you can use the straw hole for a fork or spoon. Big, 24-ounce cups are great for salads, 16-ounce cups, 12-ounce cups are versatile for most snacks or meals, and 9-ounce squat cups fit a nice breakfast or snack. Condiment cups will fit inside any size cup and are great for keeping the dressing/dip separate. You can also use condiment cups to keep crunchy ingredients (like granola in a yogurt parfait) from getting soggy if you're not going to eat it until later.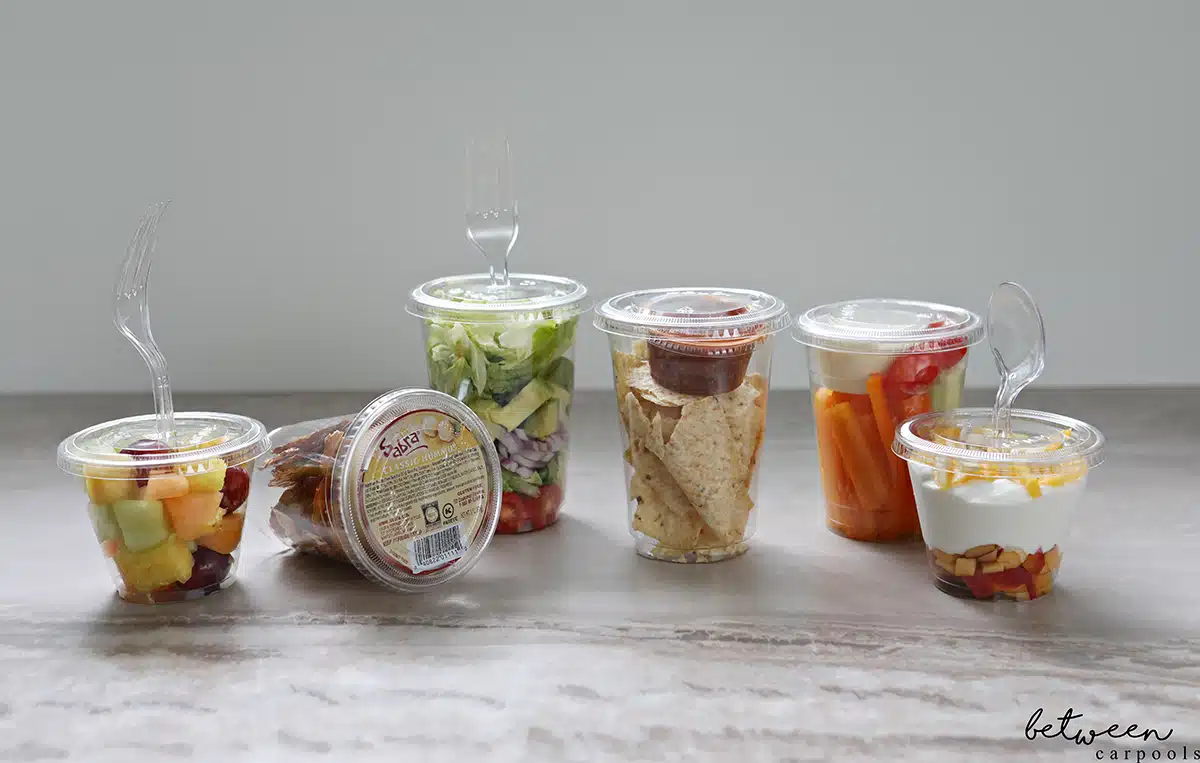 Here are different ways you can fill 'em: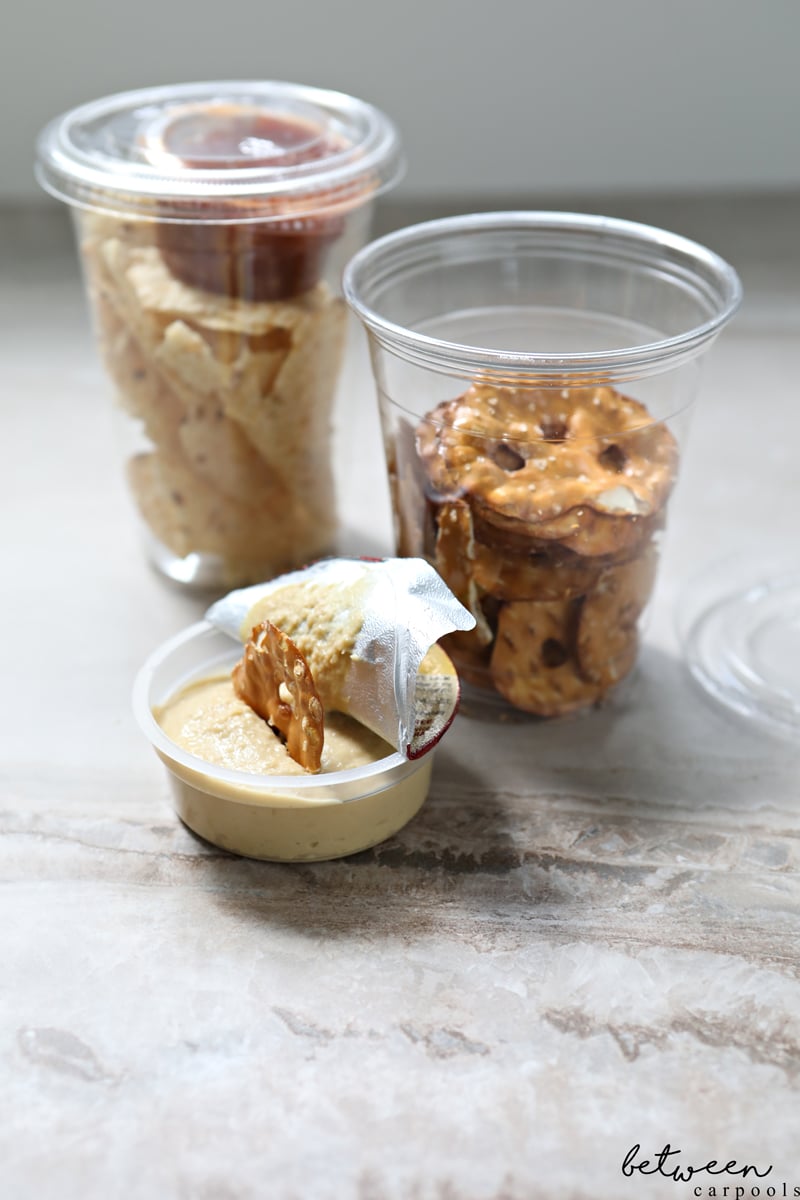 Use cups to pack pretzels with chummus, or chips with salsa.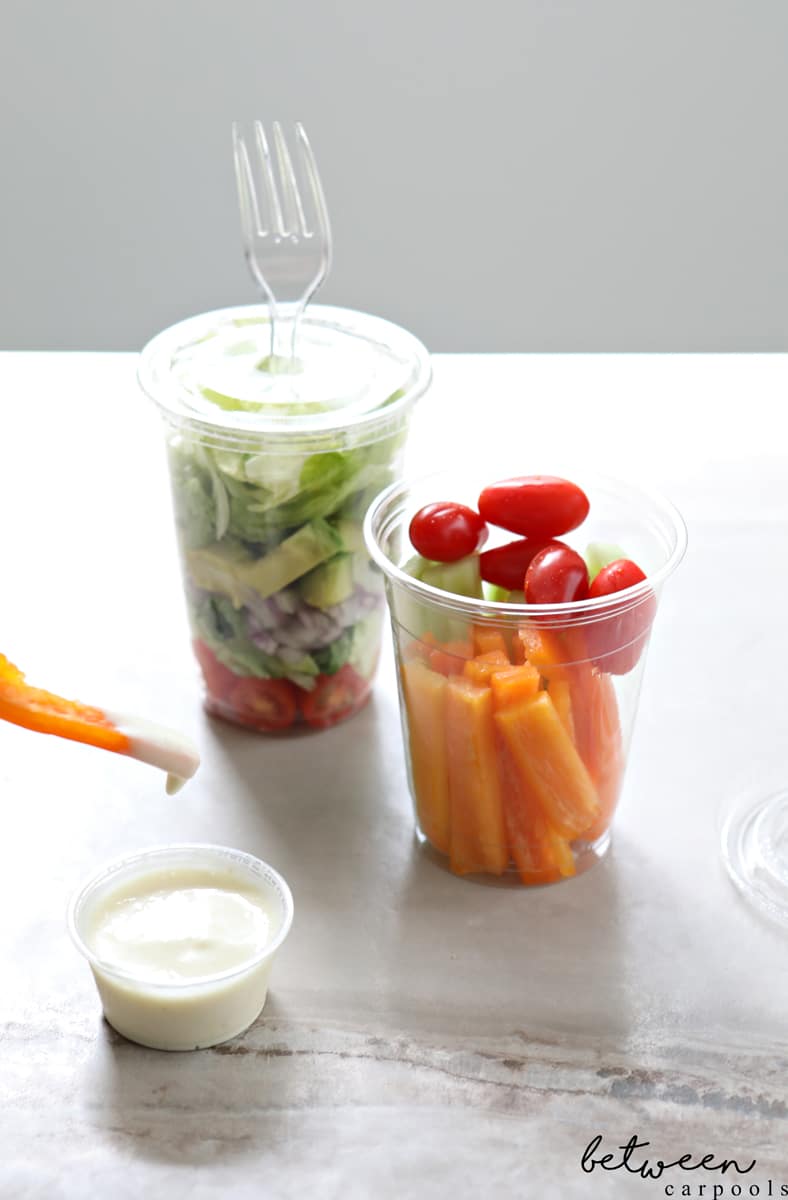 Use a big cup to pack vegetables with a dip, or a salad. Keep the dressing in a condiment cup.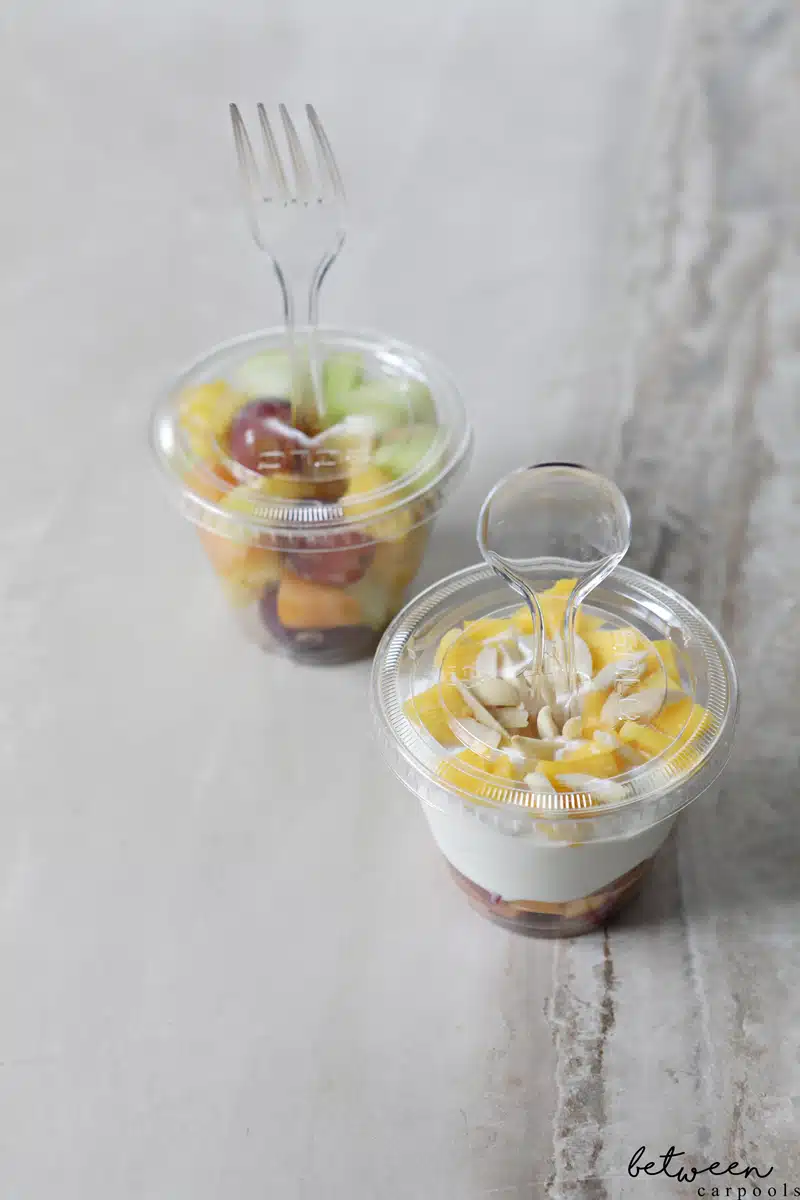 Take your breakfast to go. We used 9-ounce cups to pack fruit, or a yogurt parfait.