Because sometimes, life hands you a bag of frozen fries
Sometimes people ask, "where do recipes come from?" One day, while we were working on Kids Cooking Made Easy, I was on the phone speaking to a good friend Zehava Krohn. As we spoke, she told me she was in the middle of sticking some "chicken over French fries" into the oven. I added a honey-garlic sauce and we had a new, fun version of a one-pan chicken dinner. It's one of the many easy-to-make family-friendly kid favorites we make over and over from that book! -L.
If you don't want to use frozen fries and don't mind one extra step, cut fresh potatoes into thin French-fry shaped strips.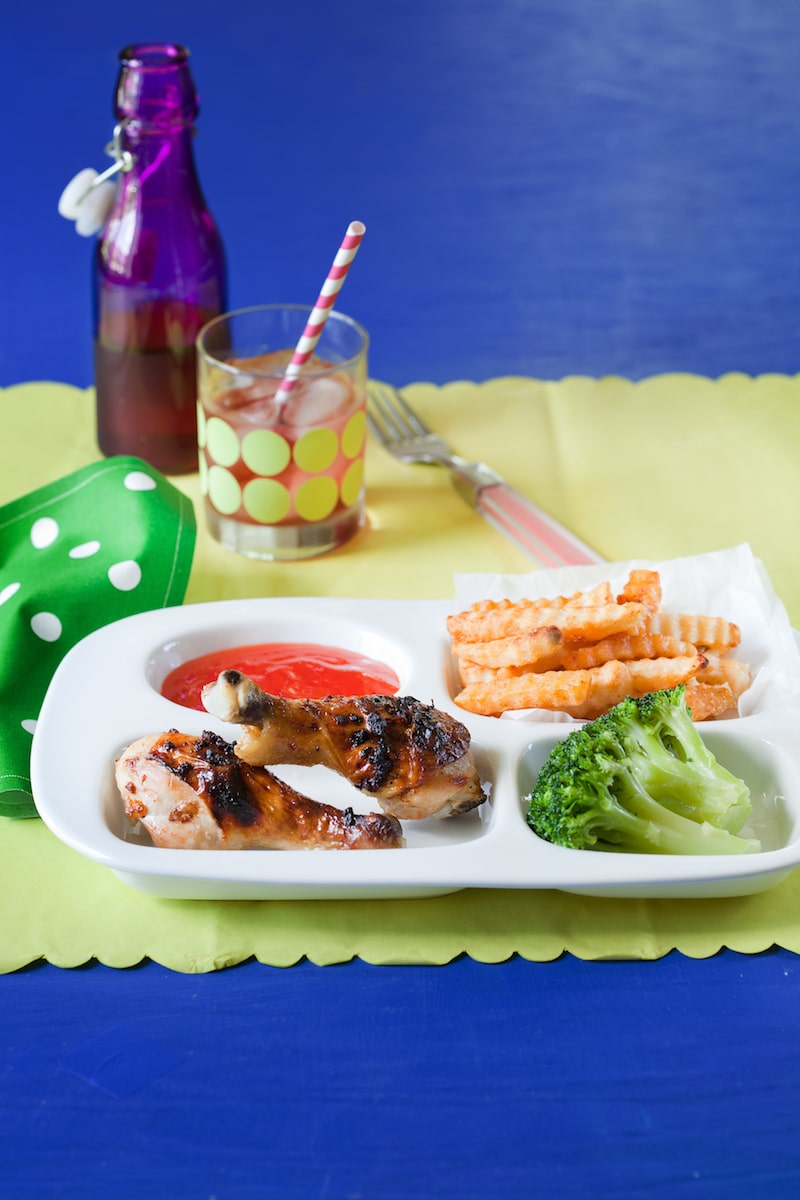 Honey-Garlic Chicken Over French Fries
Ingredients
4 chicken pieces (or 8 drumsticks)
2 pounds frozen French fries
1 teaspoon paprika
1 teaspoon salt
2 tablespoons oil
Honey-Garlic Sauce:
2 tablespoons olive oil
2 tablespoons honey
2 garlic cloves, crushed
¼ teaspoon black pepper
Instructions
Preheat oven to 400ºF. Line a baking sheet with aluminum foil and grease with nonstick cooking spray.
Place French fries on the baking sheet. Sprinkle with half the paprika, salt, and oil and then toss the French fries until they are evenly coated with oil and spices. Spread into an even layer. Rub chicken with remaining oil and season with remaining paprika and salt. Place chicken over French fries.
Prepare the honey-garlic sauce. In a small bowl, combine olive oil, honey, garlic, and black pepper. Spread sauce over the tops of the chicken. Bake uncovered for 90 minutes. For extra crispy chicken and fries, bake for an additional 15 minutes.
Recipe from Kids Cooking Made Easy by Leah Schapira and Victoria Dwek