Change the way you connect to Hashem over the Yomim Noraim.
When Hadassa shared this concept on her platform, we were struck by how simple, yet life-changing, it could be. And we knew we wanted to share it with you.
Before you even open your machzor for Rosh Hashanah, you should be thinking about what it is you're davening for. And Hadassa proposed a pair of lists. One list for "please" and one list for "thank you".
Please, Hashem, these are the things I want. For myself, for my family, my friends, the world. And Thank You, Hashem, for the things I have. For all the blessings, big and small.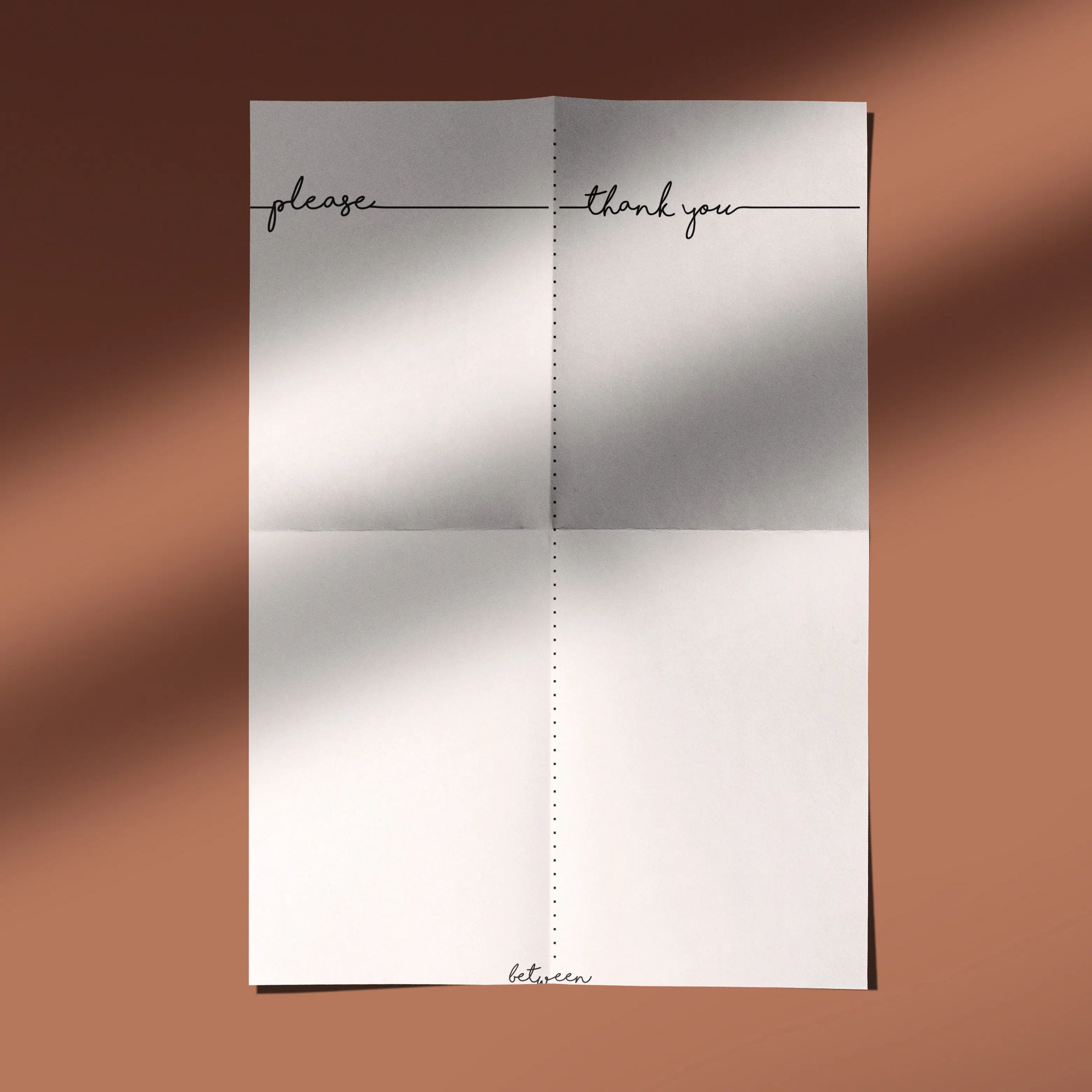 Don't just think about this list. Write it down. Make two columns on a single piece of paper. After writing the please column and the thank you column, fold the paper in half. This list is private. For you, and G-d. And then put it into your machzor. And when you're ready to daven, start by reading these lists. And when you find yourself losing focus, read these lists again. And when you're busy with your children and can't say a formal prayer, read these lists. And say, "Please, Hashem!" And "Thank You".
(You can add to these lists every year, or create a new one. Keep it in your machzor and see how much you've been blessed with over the years.) We created this concept as a download for you! CLICK HERE TO DOWNLOAD
FOR EXCLUSIVE CONTENT AND A PEEK BEHIND THE SCENES, MAKE SURE TO JOIN OUR WHATSAPP STATUS HERE. JOIN OUR WHATSAPP GROUP AND WE'LL LET YOU KNOW WHEN A NEW POST IS UP!