Prefer the healthier option of chicken over beef? Keep it juicy and flavorful and become an expert with these quick tips. 
Chicken isn't just chicken. There's bone-in, boneless, skin-on, skinless, white meat, dark meat, and can someone please tell me what spatchcocked is??? (Kidding, I know what it is).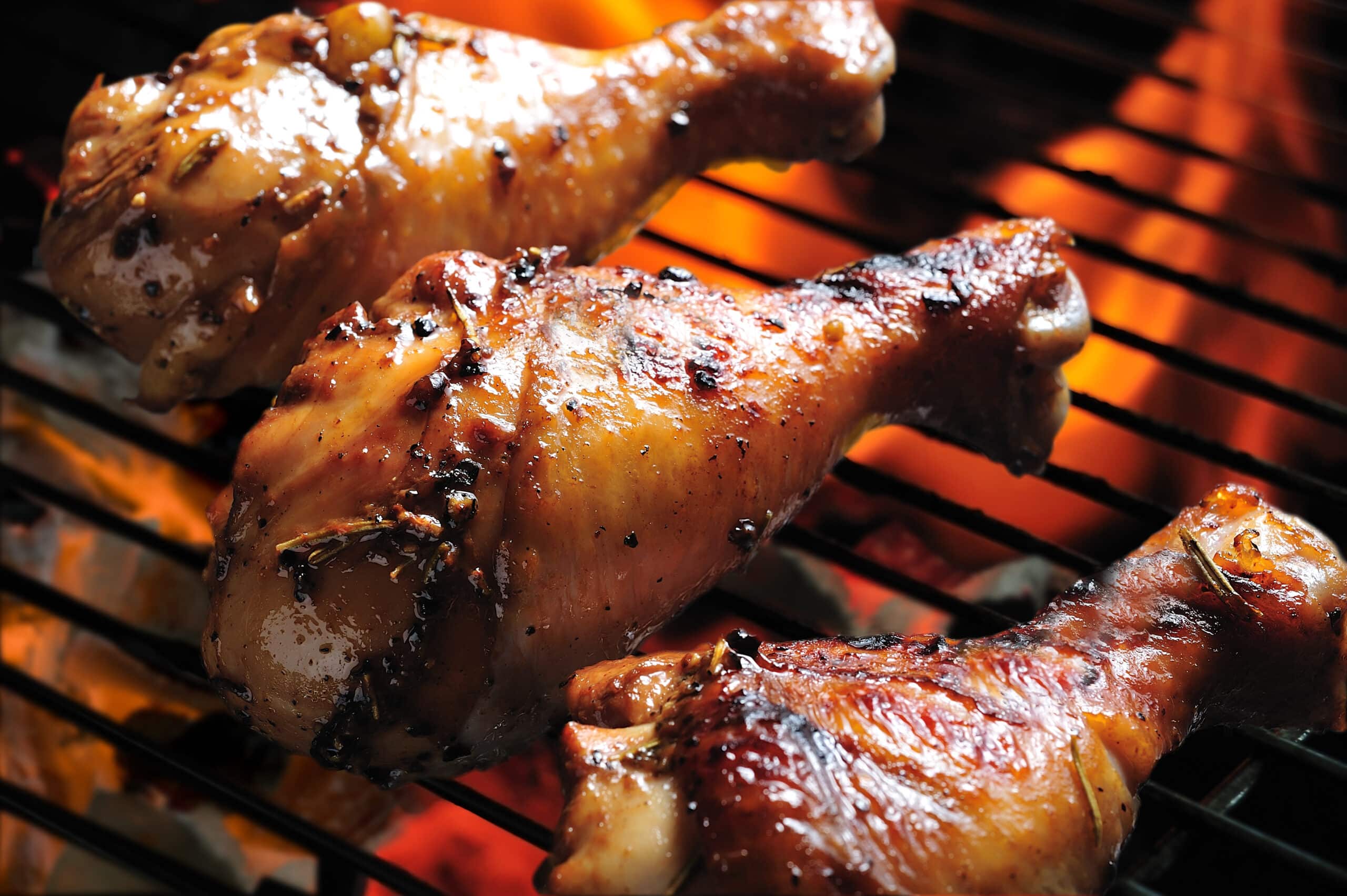 So, let's get into the nitty-gritty, shall we? 
1 – Chicken with the bone-in will take longer to cook (because the density of the bones makes the heat take longer to reach all the meat), but it will also yield juicier chicken. 
2 – Boneless chicken will cook faster, which is convenient for mothers of hungry kids, but if you don't keep your eye on them, they will burn or dry out. The chicken, not the kids. 
3 – Keeping the skin on, in my opinion, is the only way. It will impart amazing flavor, and retain moisture. If you don't want to eat the skin, just remove it after you're done cooking. See? Win-win. 
4 – White meat is primarily from the breast, and dark meat is the thighs and legs. White meat has a more neutral flavor, which makes it popular amongst kids and picky eaters. Dark meat tastes more "meat"y, but is also more tender and juicy than the breast.
5 – Dark meat can withstand high temperatures, but shouldn't be cooked entirely over direct heat. You can cook directly over the fire towards the end of cooking to crisp up the skin. 
6 – Chicken should be cooked with the grill covered, so it acts as an oven. An interesting note; opening the vent on the lid of your grill will increase the temperature because you are feeding the fire more oxygen, whereas a closed vent will smother the fire and create a smokier flavor.  
7 – Baste with sauce in the last few minutes of cooking to prevent charring.