Are your kids frustrated by that large bucket of Legos? Do they find it hard to find the pieces they need? Color-coordinate and the classic toy will be their favorite again.
Almost every family has at least one Lego-obsessed kid. In mine, there are currently two. And they have completely separate collections. Not because they don't share—they do, but because there are regular Legos and girly Legos. Sometimes they play together with one collection and sometimes the other, but a lot of times they like to play with their friends or alone.
Our regular Lego collection is enormous. And enormous collections can be very overwhelming and not very fun if they're just dumped into large buckets. A couple of years ago, we bit the bullet and sorted out the entire collection. And with a bit of maintenance 2-3 times a year, it has stayed very well organized through hours and hours of play.
The girly collection (mostly Lego friends, but not exclusively) was sorted by set because my daughter preferred to build the sets and play with them afterward as playsets, kind of like Playmobil. Each set (or two small ones in the same series) had its own container with a picture of the set attached for identification.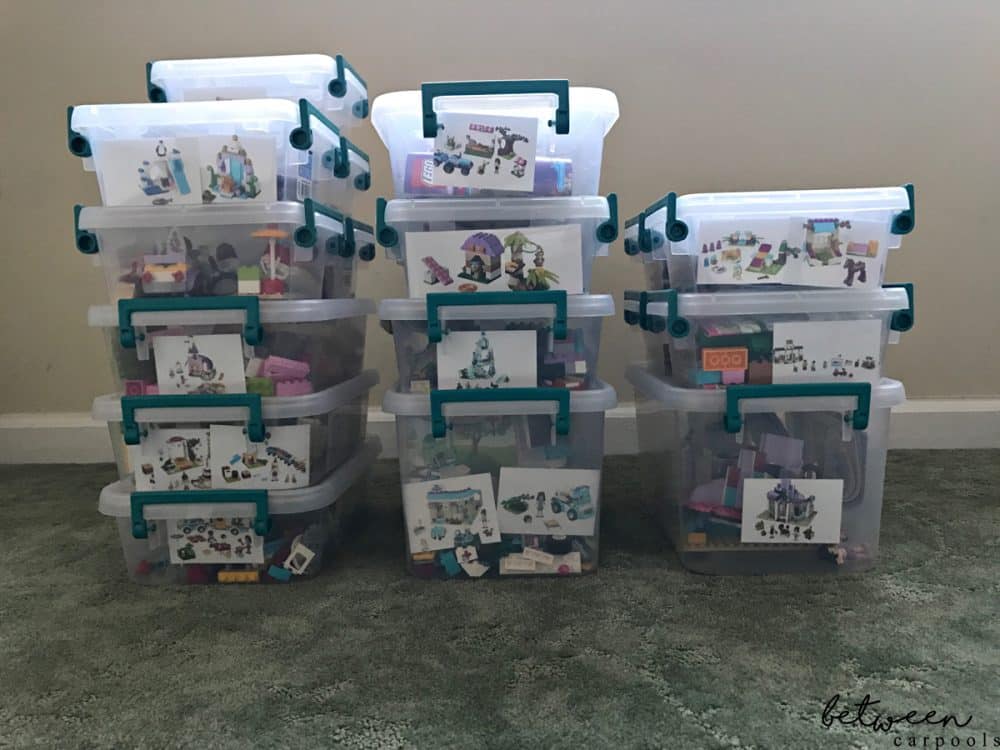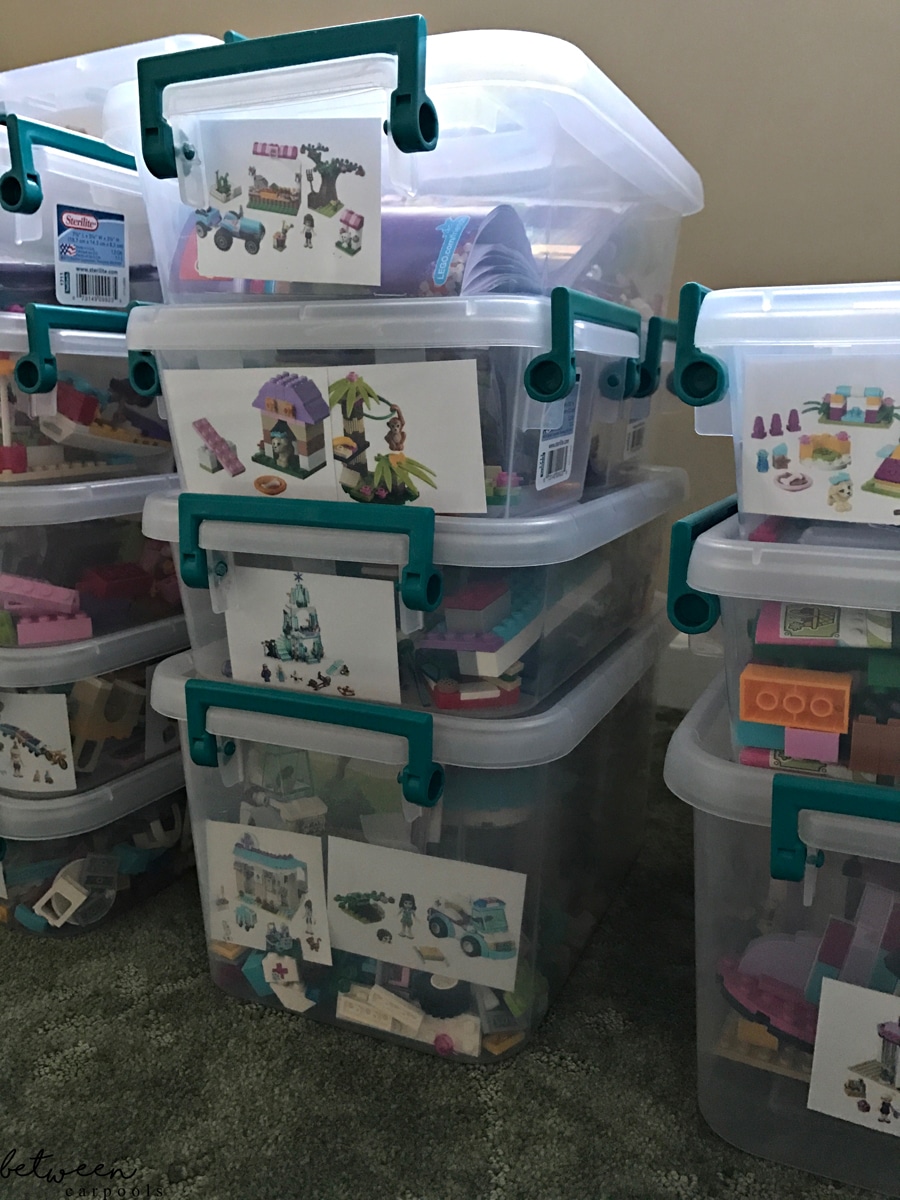 Recently my daughter decided she wanted more flexibility in her building. It was time to change over to the other sorting method—color and type. Take a deep breath, put on some music—audiobooks are even better—and dig in.
Start small. Open one box at a time and start making piles of colors.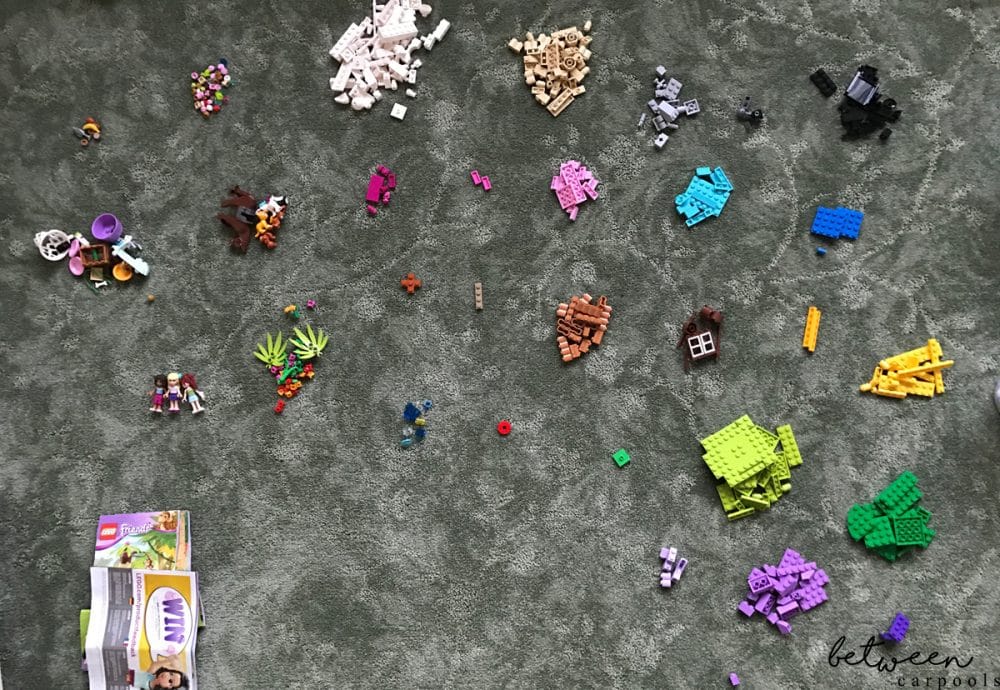 You will also need piles for more specialized pieces. We made separate ones for foods, animals, flowers/leaves, transparent pieces, wheels, single-cell pieces, and what we call "specials."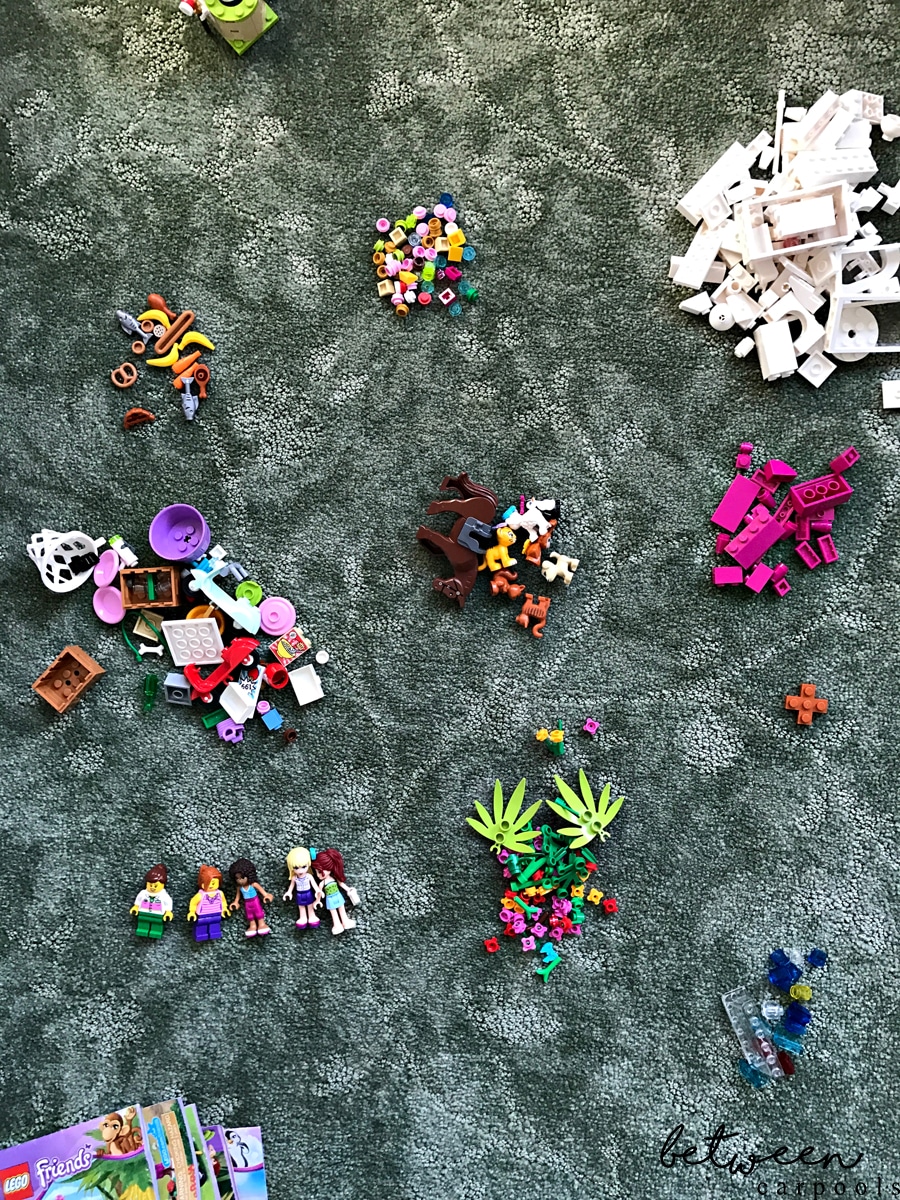 Once you have an idea of which colors have the most pieces, it's time to start assigning containers. Use smaller containers for the smaller piles and larger ones for the larger piles. We combined a couple of the smaller, similar color piles into one container to save on storage space. It's easiest to determine which size goes where after the sorting is about halfway through, so don't be tempted to do it earlier in the process. Try to find containers that are flatter and wider, rather than deeper. I like these Sterilite containers, both in mini and medium size. The large size is good for base plates.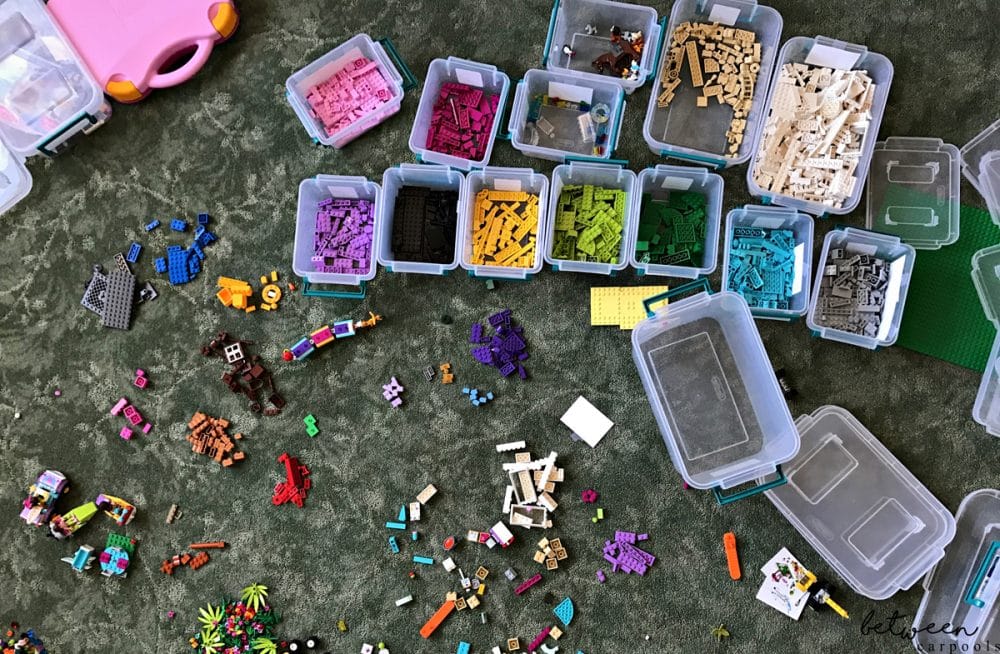 Once you've assigned containers, just keep going with the sorting. It'll take time, but it's so worth it!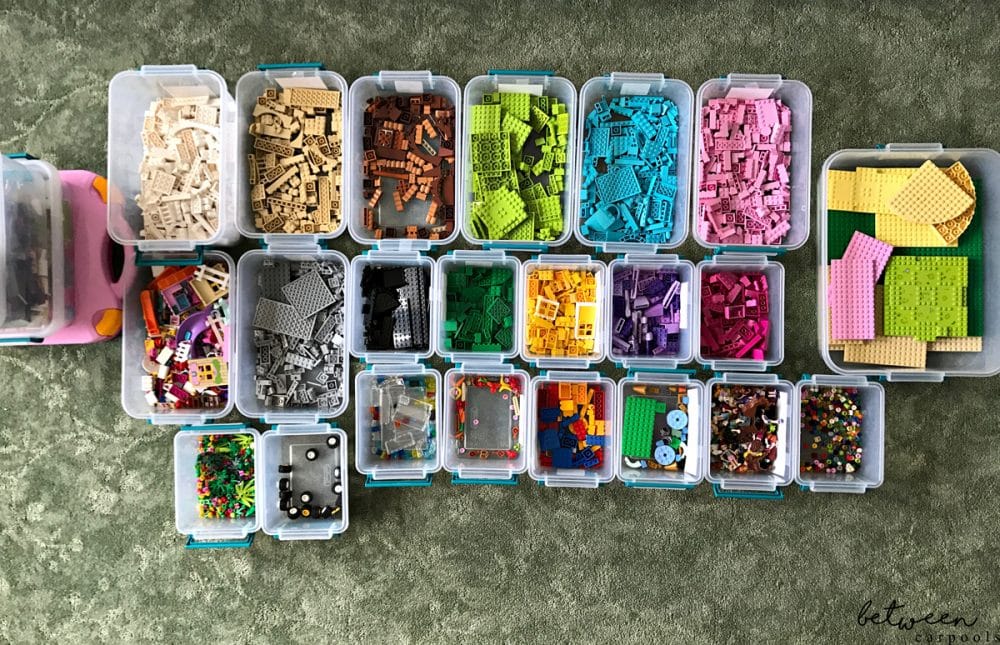 It's important to involve your kids in the initial sorting process so they respect how much time and effort goes into it. It'll motivate them to keep everything organized on a regular basis. We do keep a separate box for unsorted pieces for when we don't have time to do a perfect clean up but we don't let it accumulate beyond that one container. About 2 or 3 times a year, I help them tackle that container and get everything perfect again and ready for endless creativity.
Do you have any toy organizing ideas or suggestions? Or do you need an organizing method for something in your playroom? Leave a comment!
Checkout this post for a playroom cleanup system that you will love.