Do you want to see the world, beyond where kosher restaurants exist?
As someone that eats kosher, do you sometimes feel that mixing good meals and good views is impossible?
There are limited places around the world that offer kosher food for travelers. Plenty of people will only to places with kosher restaurants, and plenty of other people will go to other places and live on nut bars and fresh produce.
I think the world is way too fabulous to limit my life to visiting places with only accessible kosher.
It's worth it to me to put in a little effort and have heaven food, even in the middle of nowhere. As I love traveling, I've put together some tips and good ideas that I like to use so I can travel and cook amazing meals at the same time.
First, I can't leave home without individual condiment packets. They're good for every sandwich you throw together and they provide that mayo you need for your tuna. The difference from big bottles? No fridge necessary! Bring them on a hike or to the beach without fear of sogginess or spoiling.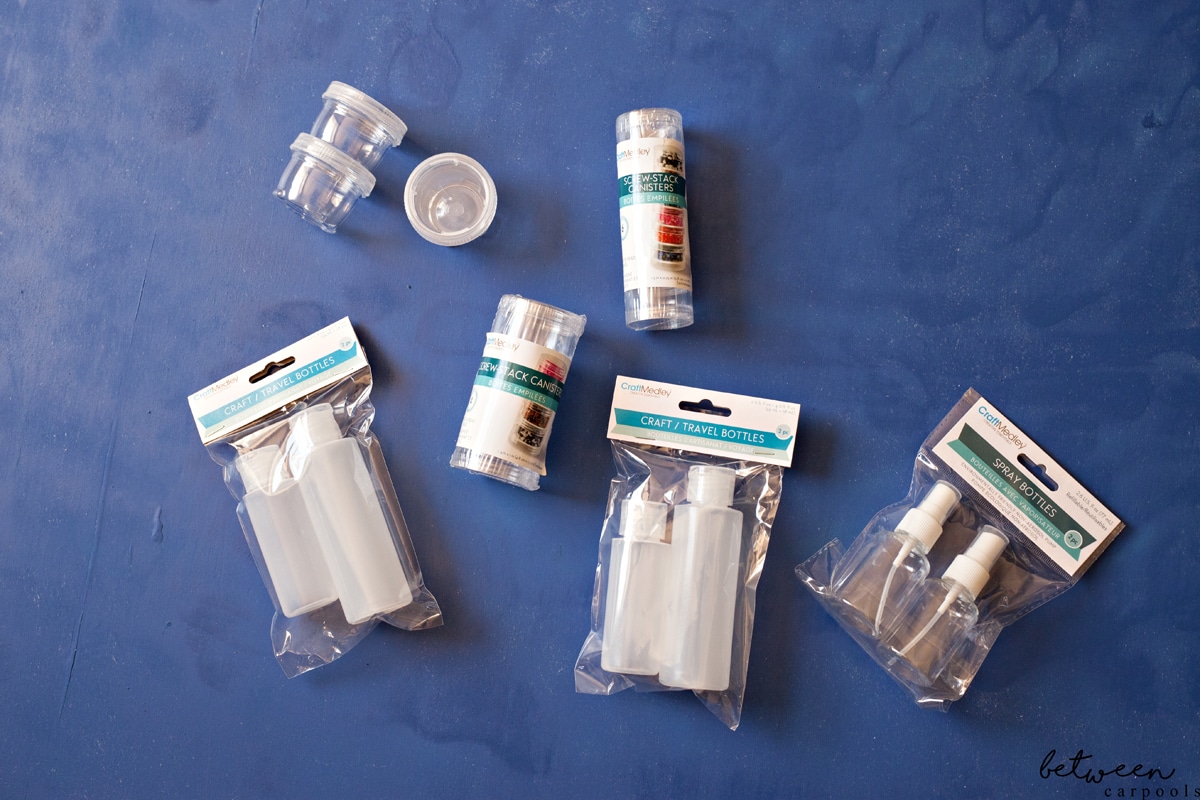 Before we go further, first I need to take a trip to the dollar store where I pick up things like pillboxes and mini travel toiletry bottles (these are from here).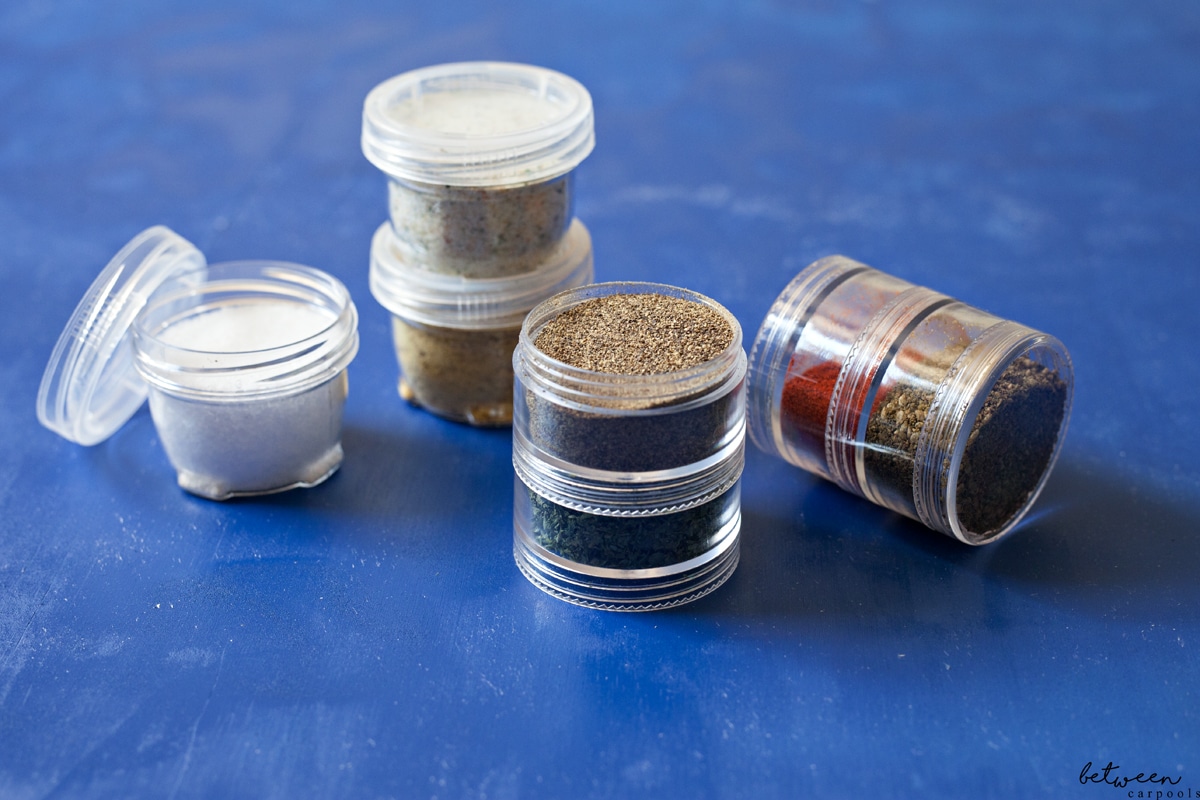 I store spices in the pillboxes from the dollar store. I have easy access to whatever flavor I need when throwing something together. Note that some compartments have covers and some need to be screwed into the one above it in order to close. Use the ones with the covers for more commonly used spices, like salt. When not using, screw them up tight and there's never any mess.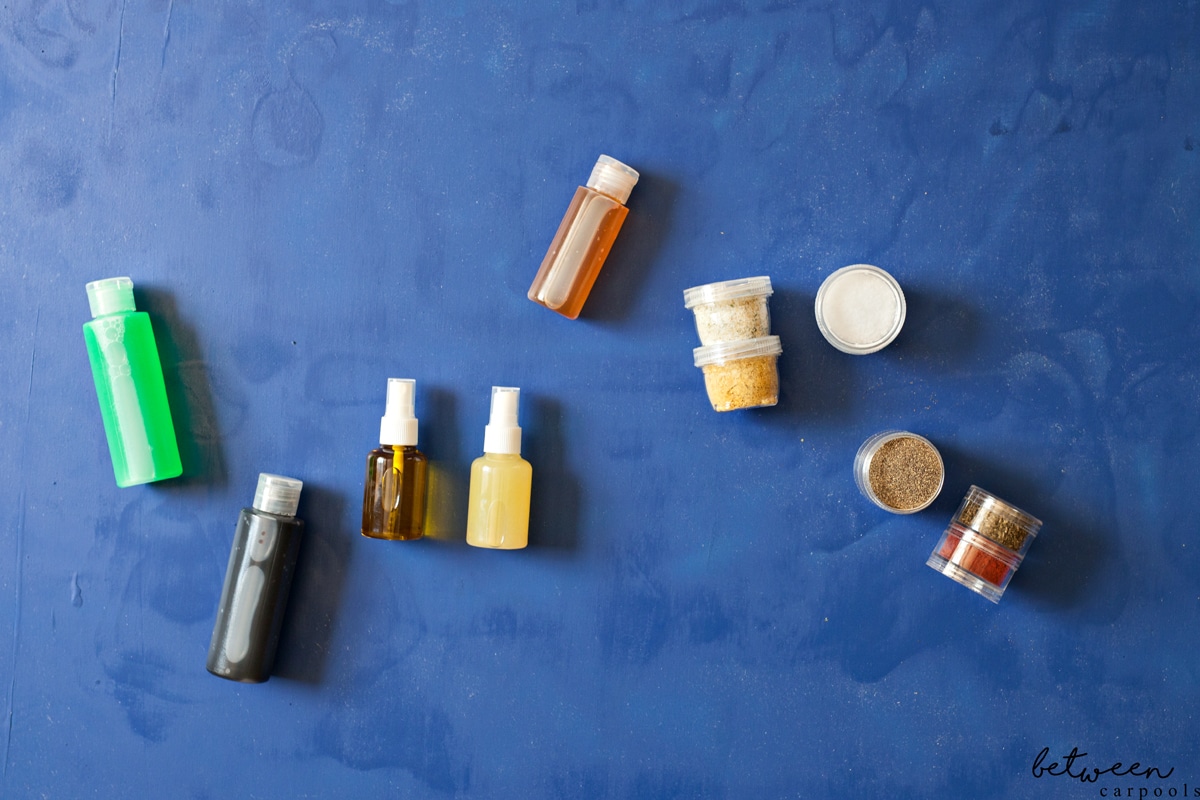 You don't need to bring entire bottles of condiments. Those go in those little toiletry bottles – I filled mine with balsamic vinegar, maple syrup, lemon juice, olive oil, and dishwashing liquid.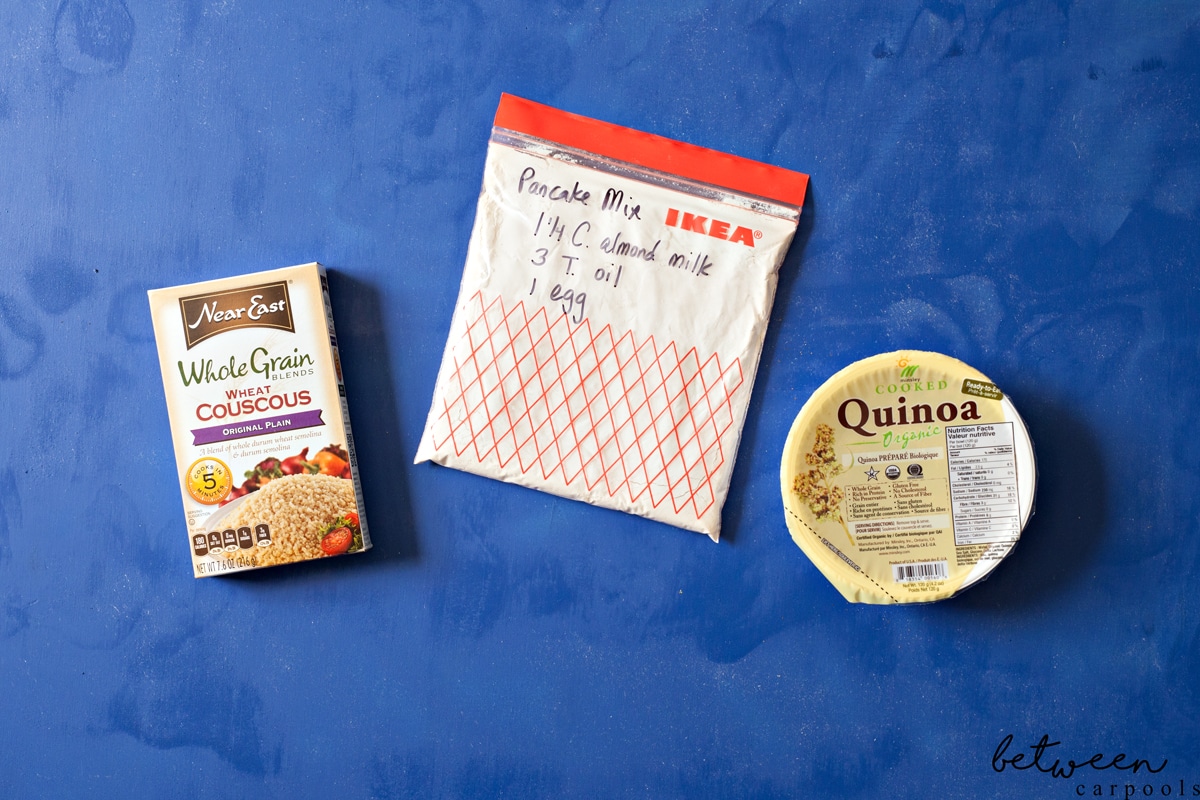 I freeze my yogurts, shredded and sliced cheese, bread and wraps. Lots of non-perishables come along with me, including rice cakes, noodle soups, granola, oatmeal packets, and snacks…but my favorite travel dish to bring are these boxes of Near East Couscous. Just add hot water and you have a great dish. I also make these pancake packets ahead of time for an easy breakfast (I pick up the almond milk at my destination. Scroll below for my On-the-Go Pancake Recipe). Quinoa and brown rice bowls are another newly available item for the kosher traveler. Season accordingly with spices, vinegars, and fresh produce!
Here's my menu for my upcoming trip. I'll prepare this all with simply a travel burner and a deep saute/frying pan. We'll pick up fresh produce and other basics at Walmart once we get there. The menu is all dairy meals for this trip.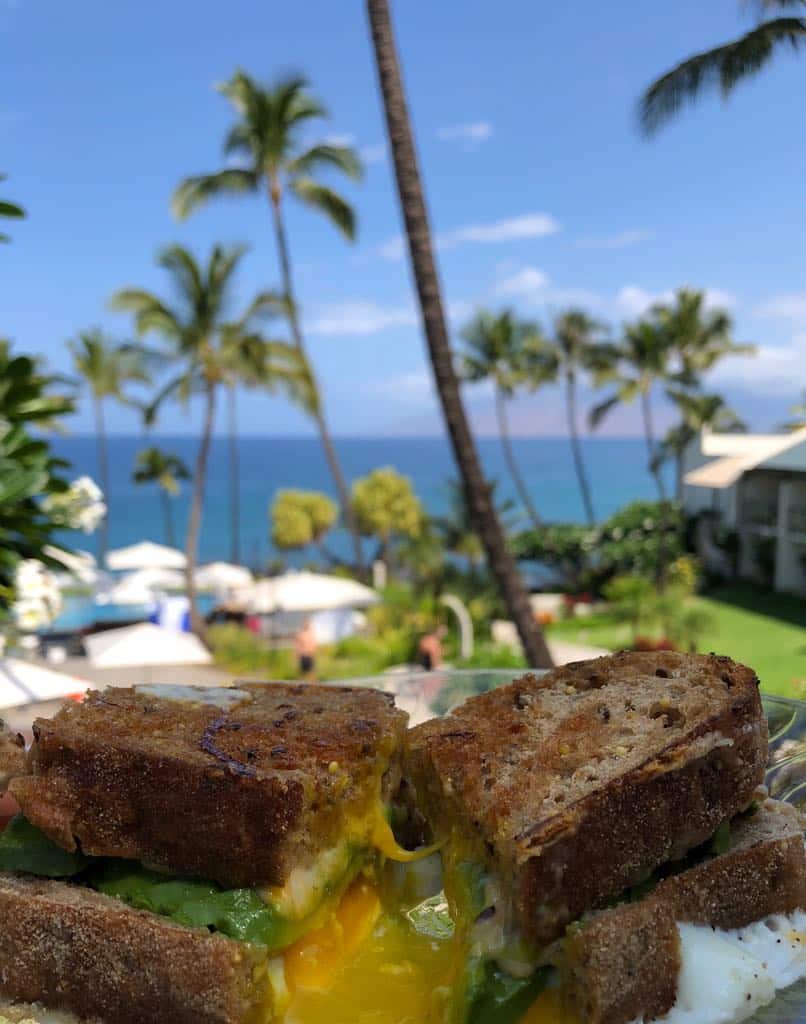 Shakshuka
Egg and avocado sandwich
Fried eggs; Sunny side up
Sabich-style sandwich
Cheese sandwich
Grilled cheese
Quesadillas
Tuna sandwich
Seared fresh salmon
Salmon salad
Pasta, marinara, and cheese
Soup
Couscous
Noodle soup
Pancakes

On-the-Go Pancake Packets
Ingredients
Dry ingredients:
1 ½ cups flour
1 tablespoon sugar
1 tablespoon baking powder
½ teaspoon salt
Add when ready to eat add (write on the bag so you don't forget!):
1 eggs
1 ¼ cups almonds milk
3 tablespoons oil
Instructions
Combine dry ingredients in a Ziploc bag.
When ready to enjoy, add egg, almond milk, and oil to your pancake packet. Mix and squirt into your greased frying pan to cook.
Top with fresh fruit or add the fruit while pancakes are cooking!
Do you want a glimpse of the meals I prepared on my trip to Hawaii?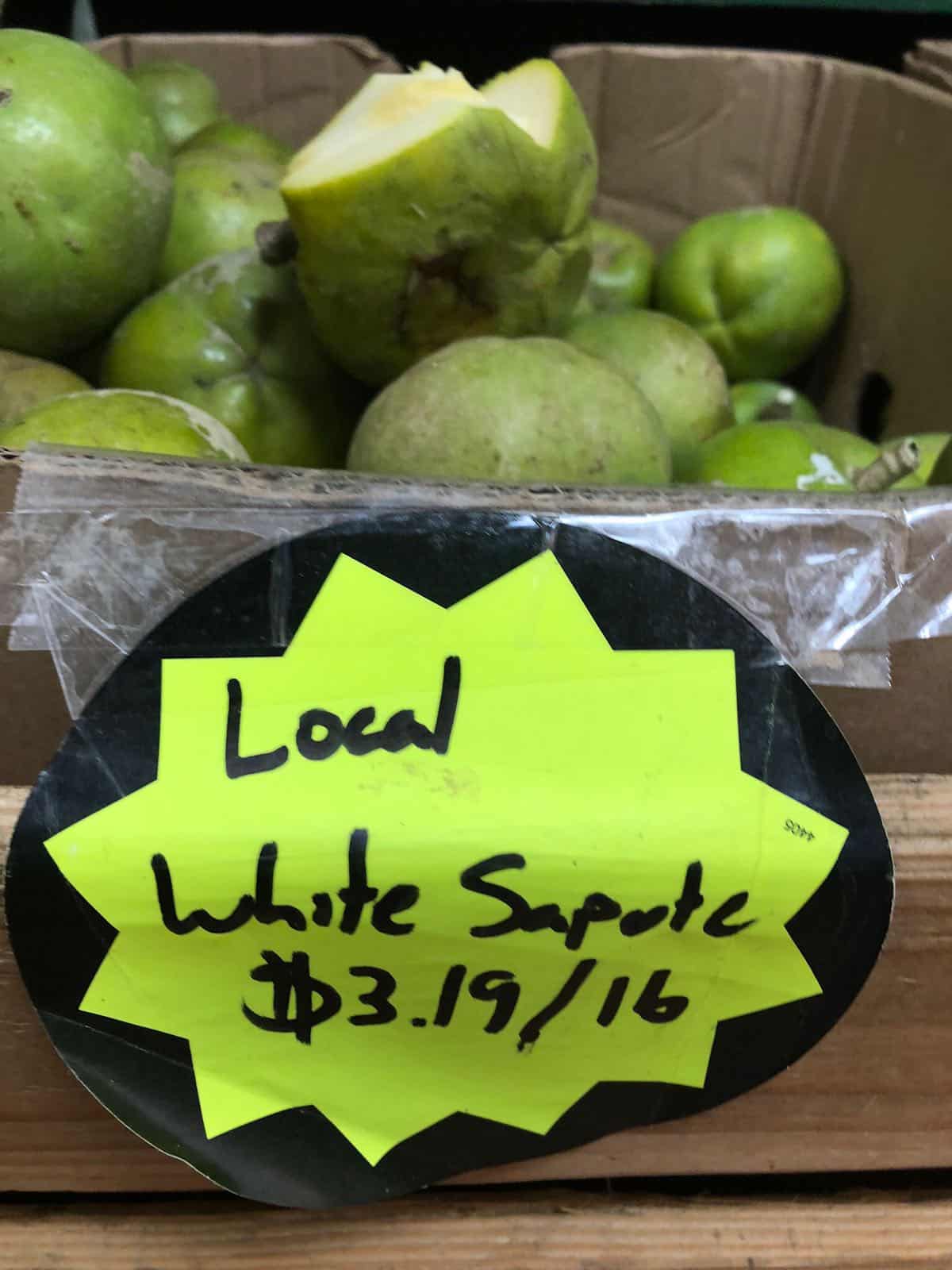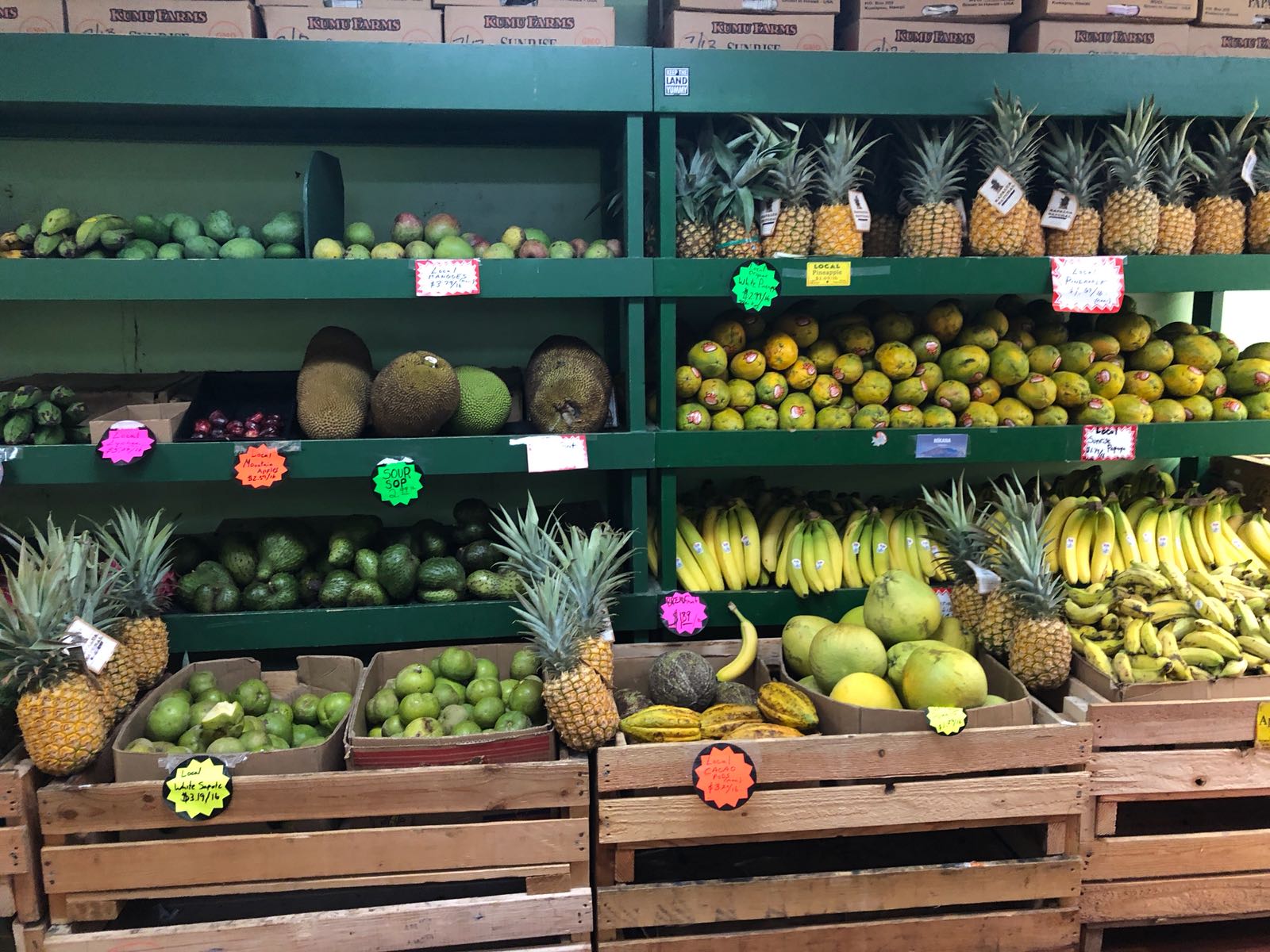 I always pick up tons of local fruits and veggies because I like to taste the produce of the land.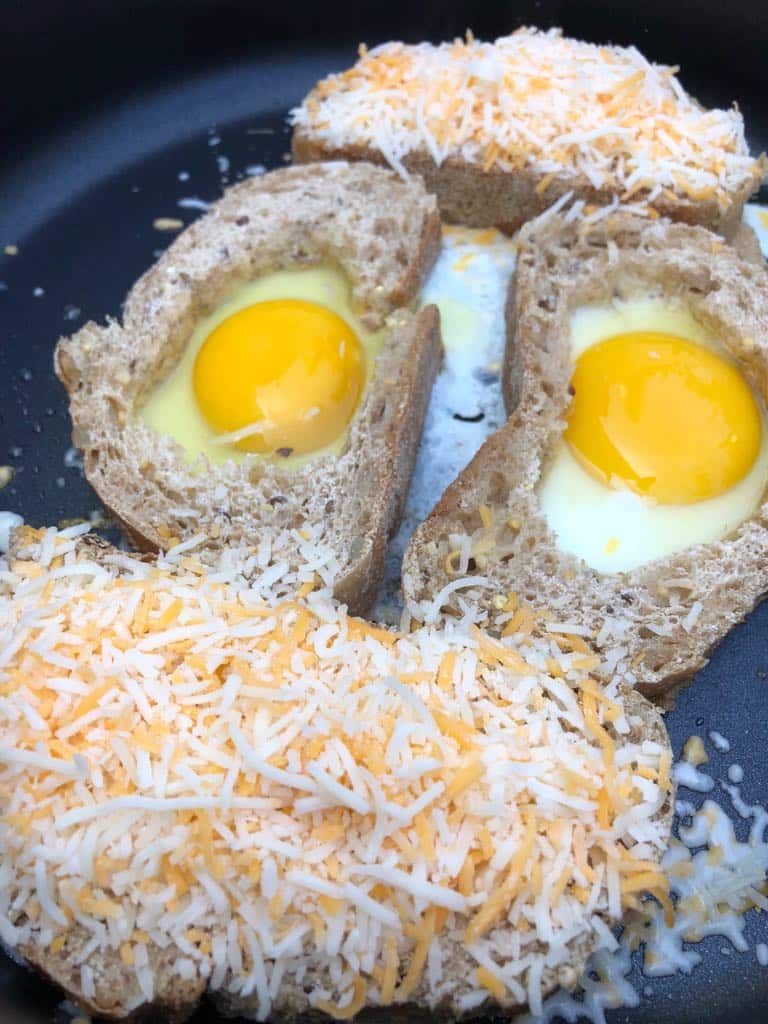 In this sandwich, I fried an egg in the hole of the bread and added cheese on the other side. With a sliced avocado in the middle, it was perfect!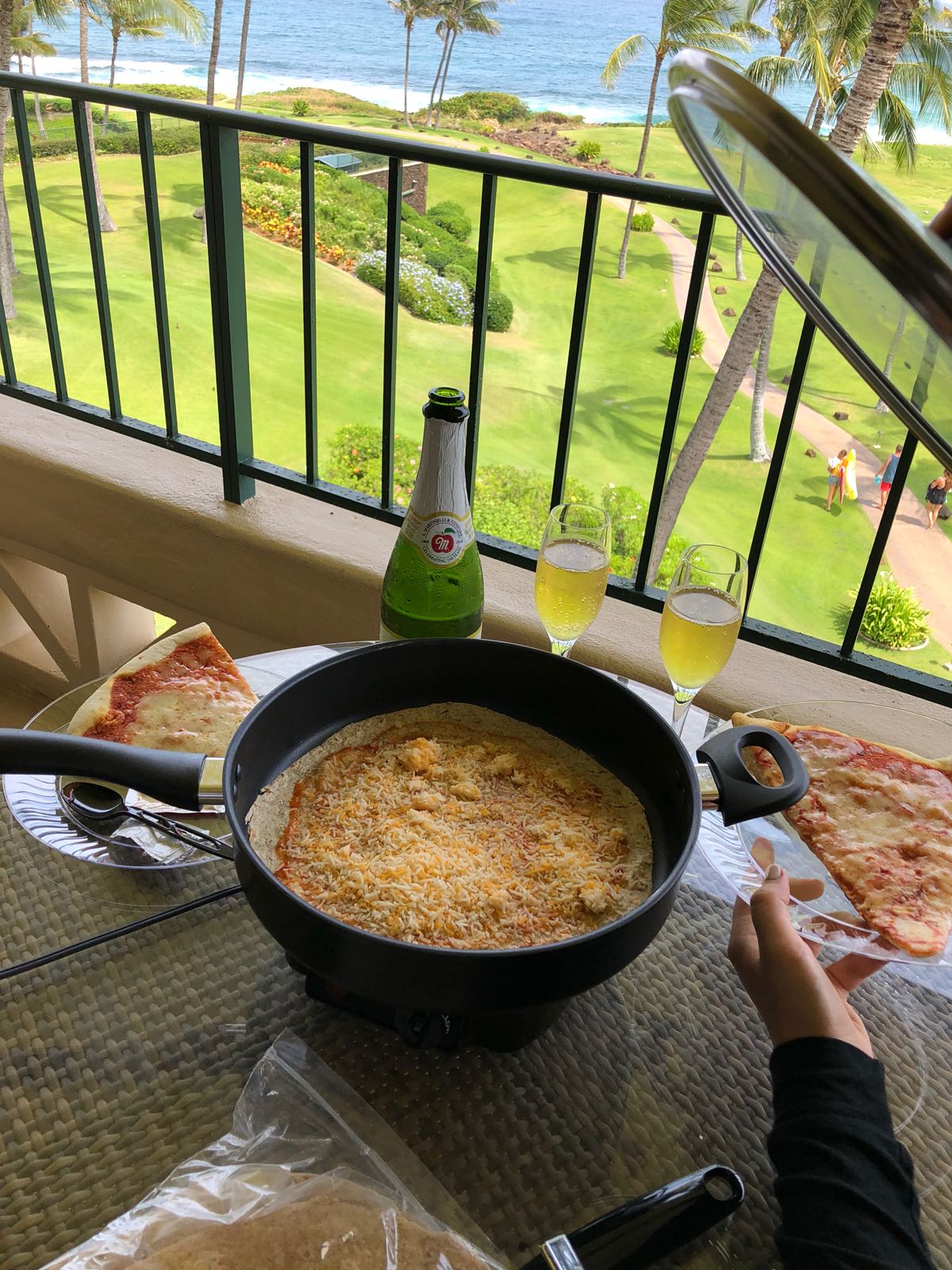 We brought frozen pizza and it was great warmed up in the pan. We also made our own pizzas using little packets of hot sauce and ketchup and lots of cheese!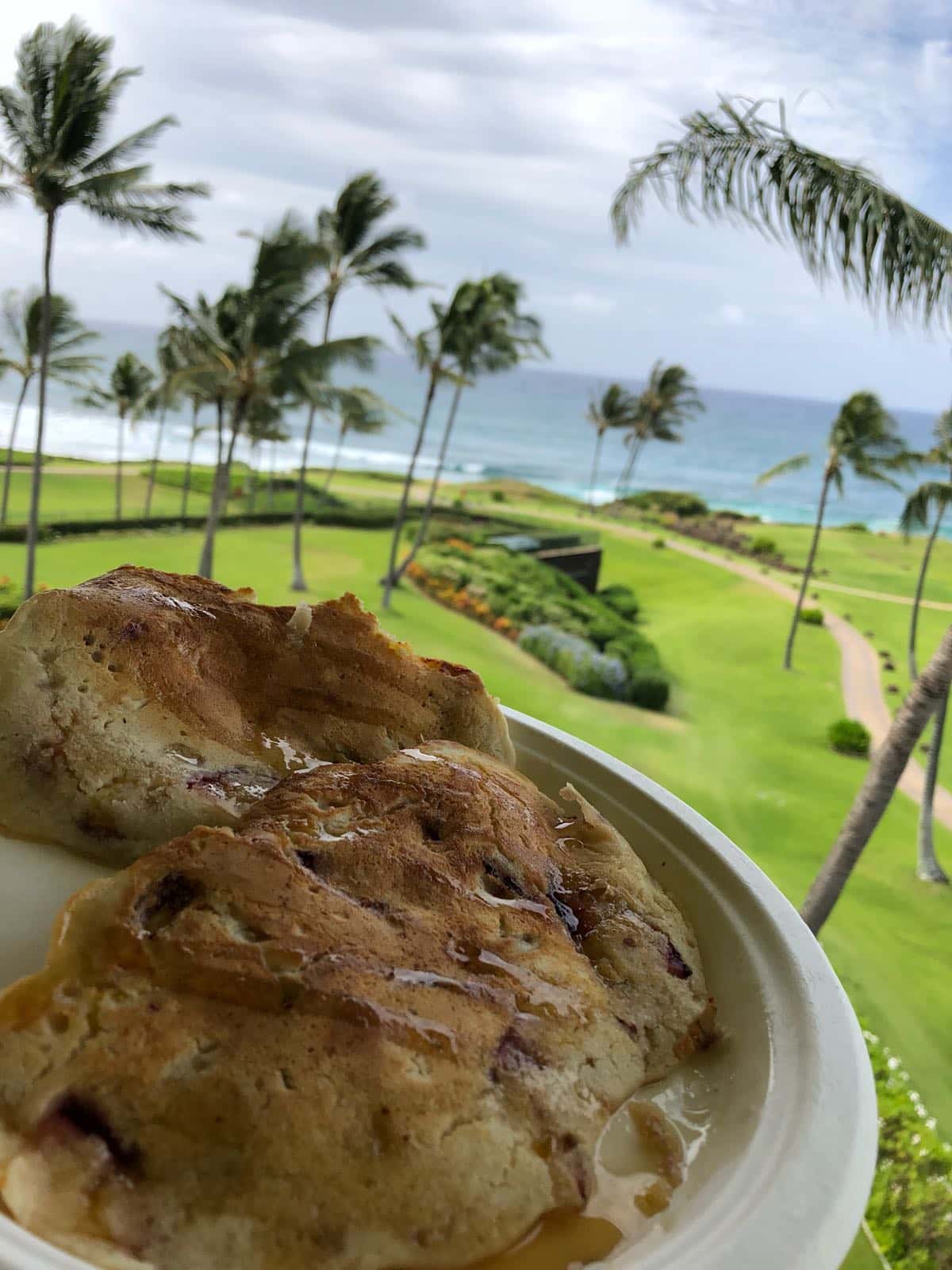 Above, we threw sliced peaches and plums into the pancake batter. We even found kosher lox to enjoy on our bagels.