It's these simple kinds of desserts that are the ones we enjoy the most on Pesach. 
Before photoshoot days, we try and prepare some things in advance so that we can shoot them quickly and efficiently. But that doesn't work for every dish. Some simply need those step by step photos, and this is one of those dishes where we felt you'd benefit by seeing the process.
The photo started innocently enough. I peeled and cut the apple into wedges, added the pineapple and set the pot so Renee and Esti could do their magic.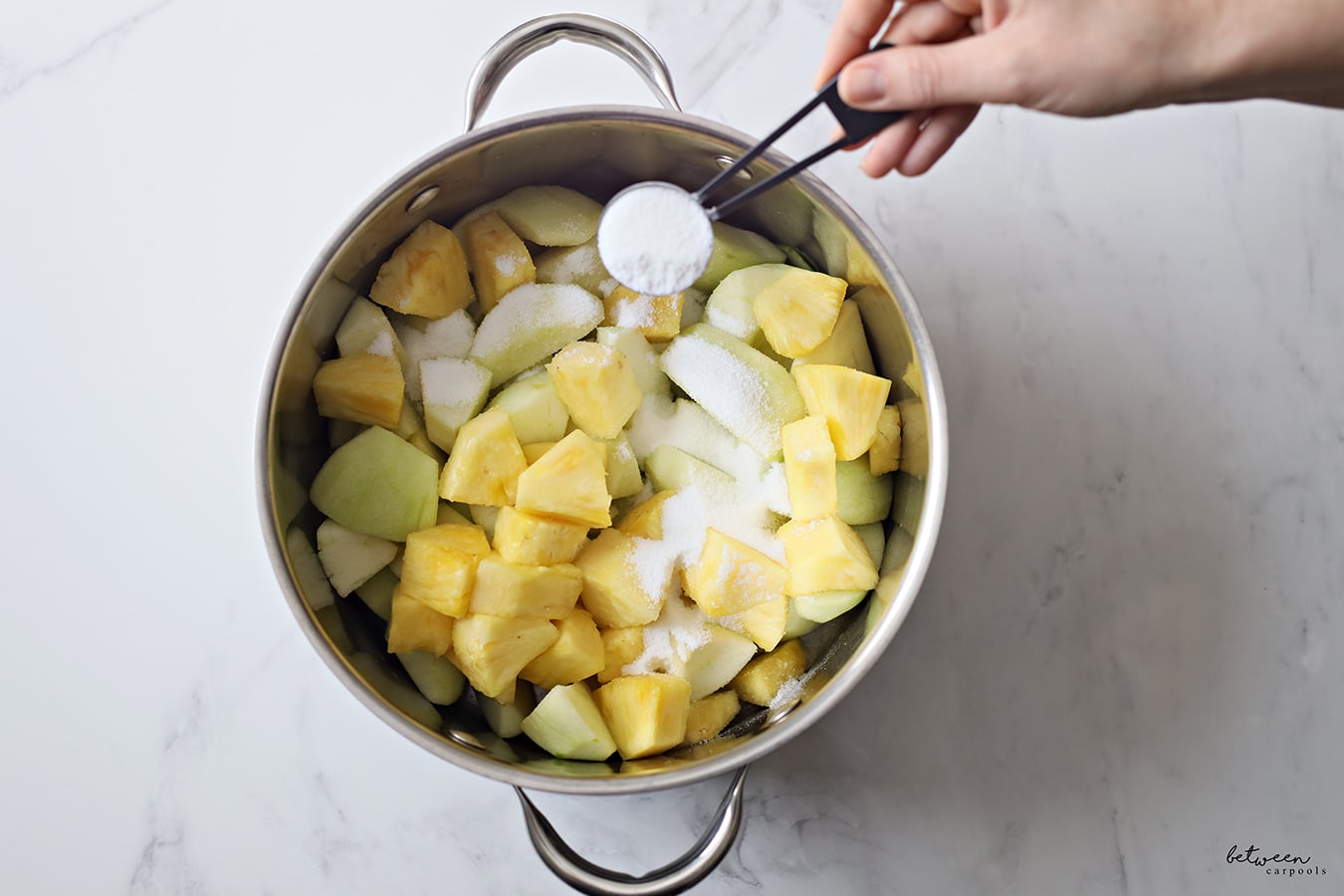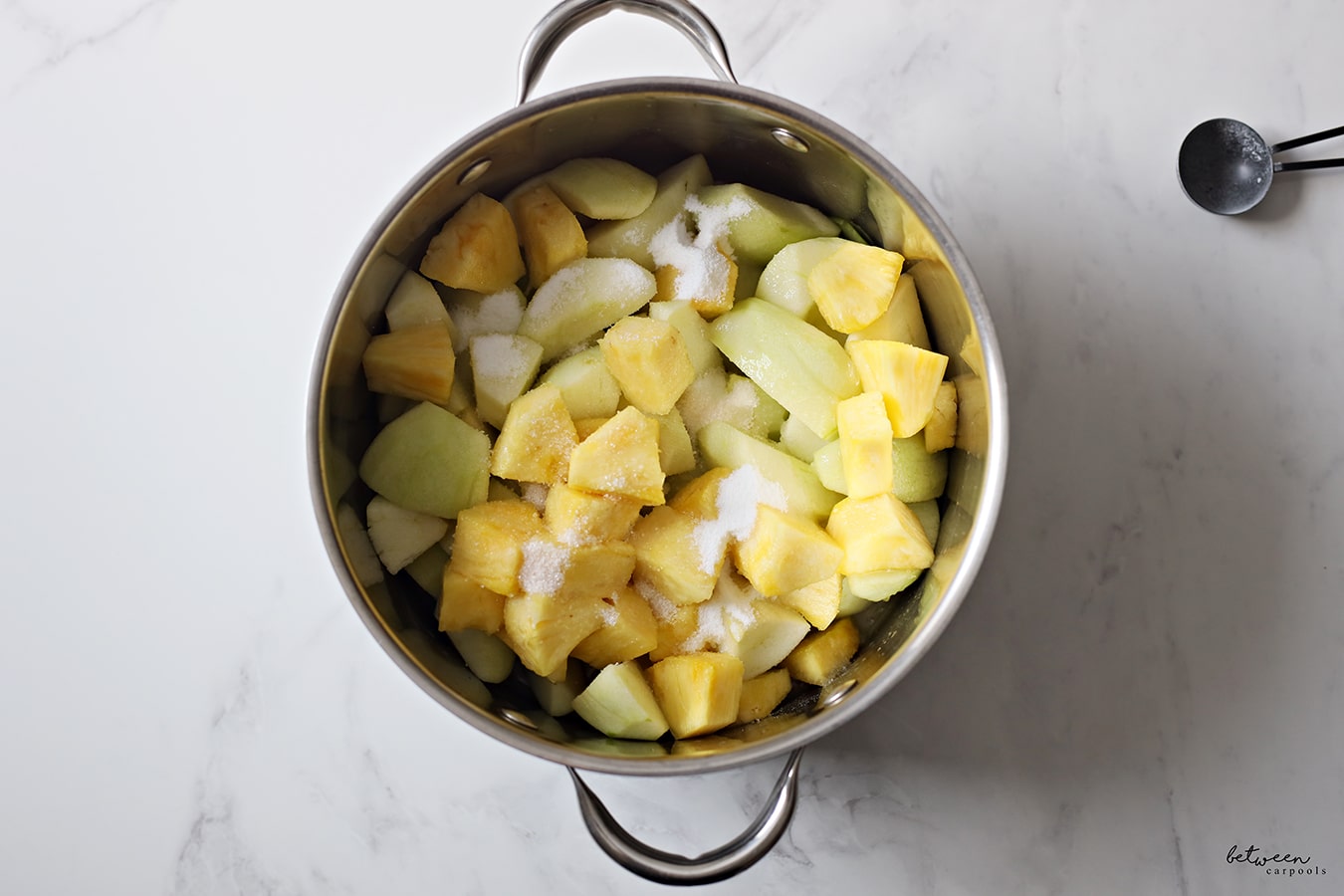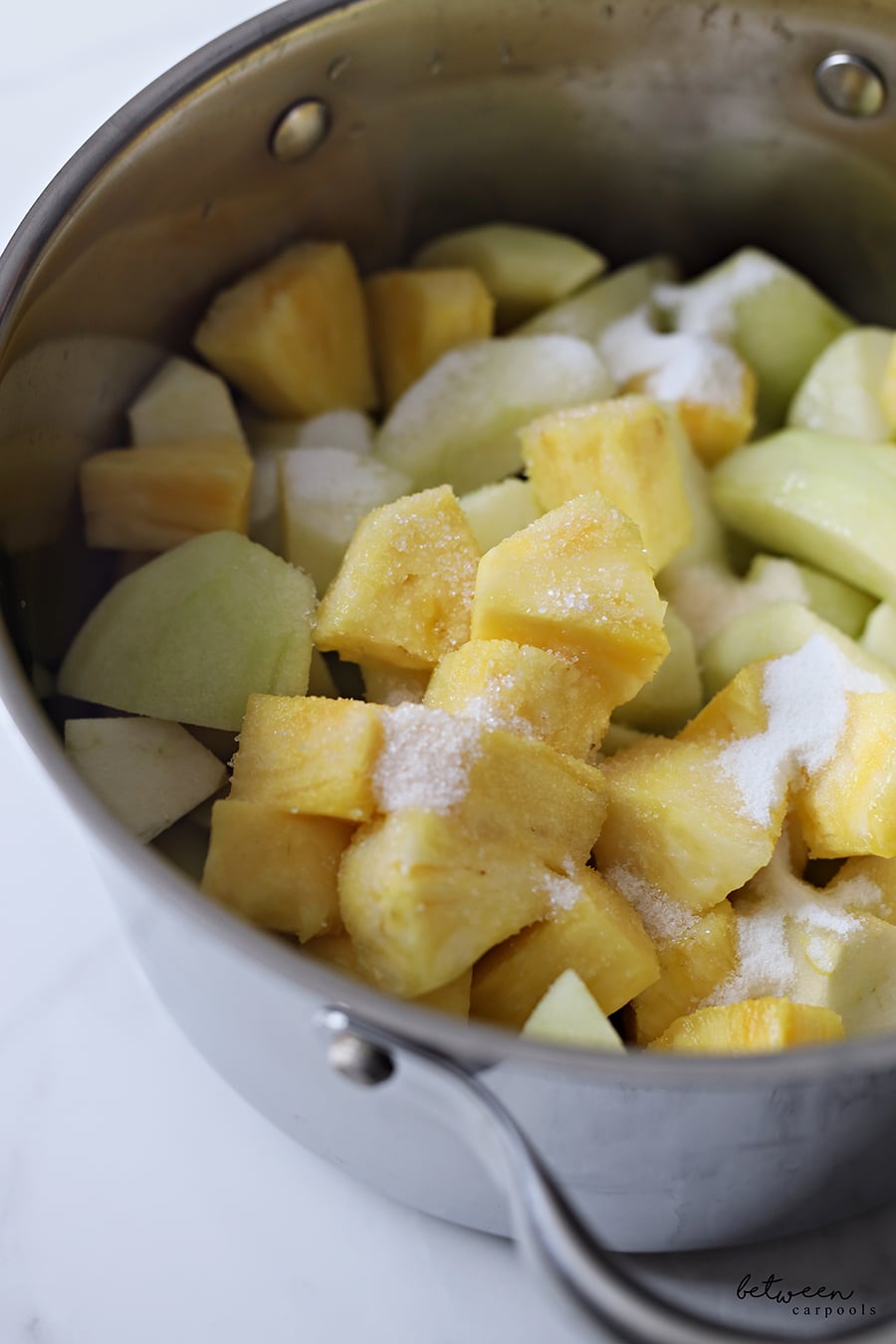 I then removed the pot from the set and moved it onto a flame to cook. When the apples cooked and it was time to blend it I brought it back to the camera to finish shooting. 
Esti asked, "What smells so good?"
"It's just the applesauce," I answered. 
"Really? Omg, I must taste it." 
Renee walked into the room a few minutes later. "What smells so good here?" she asked. 
I again answered, "The applesauce."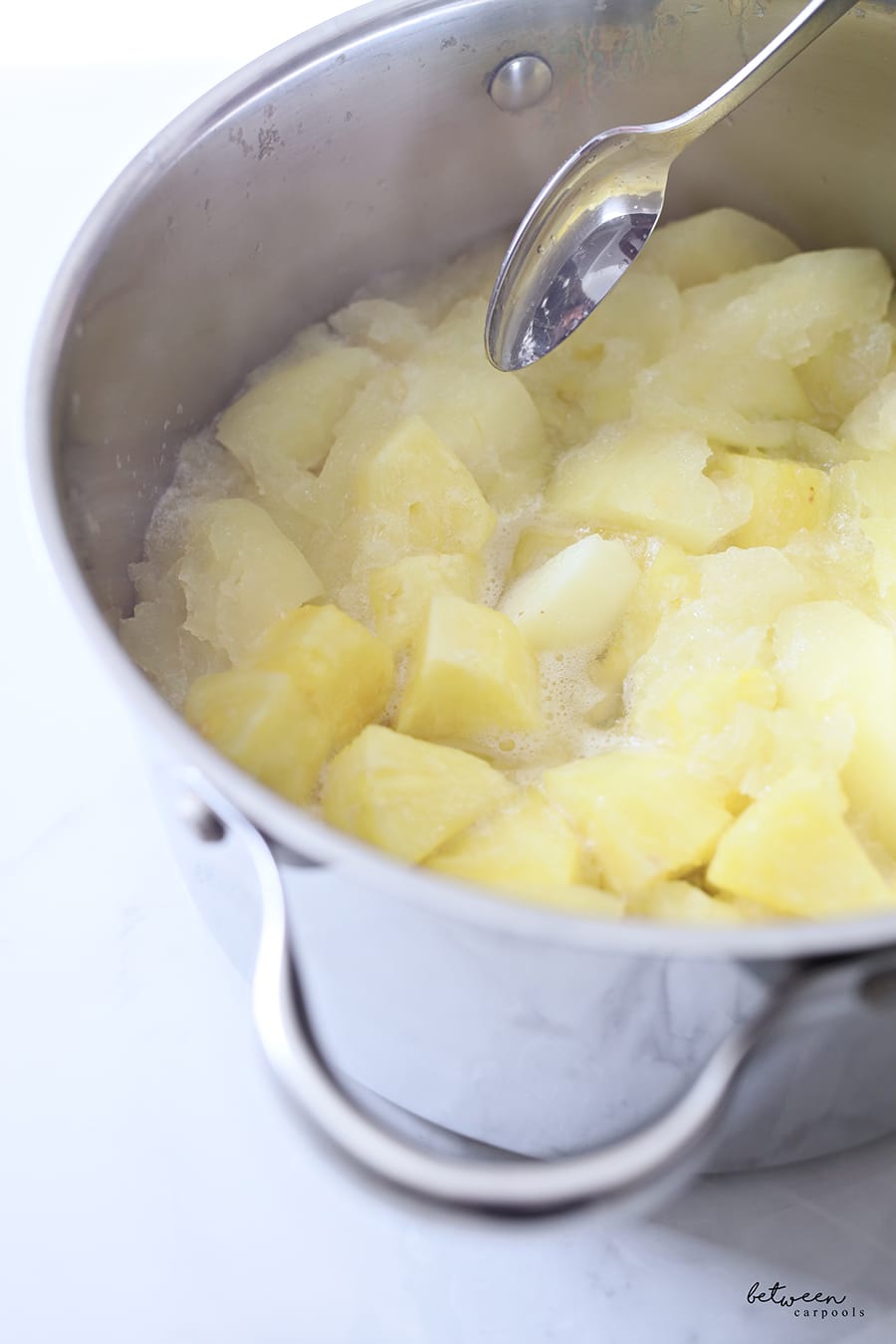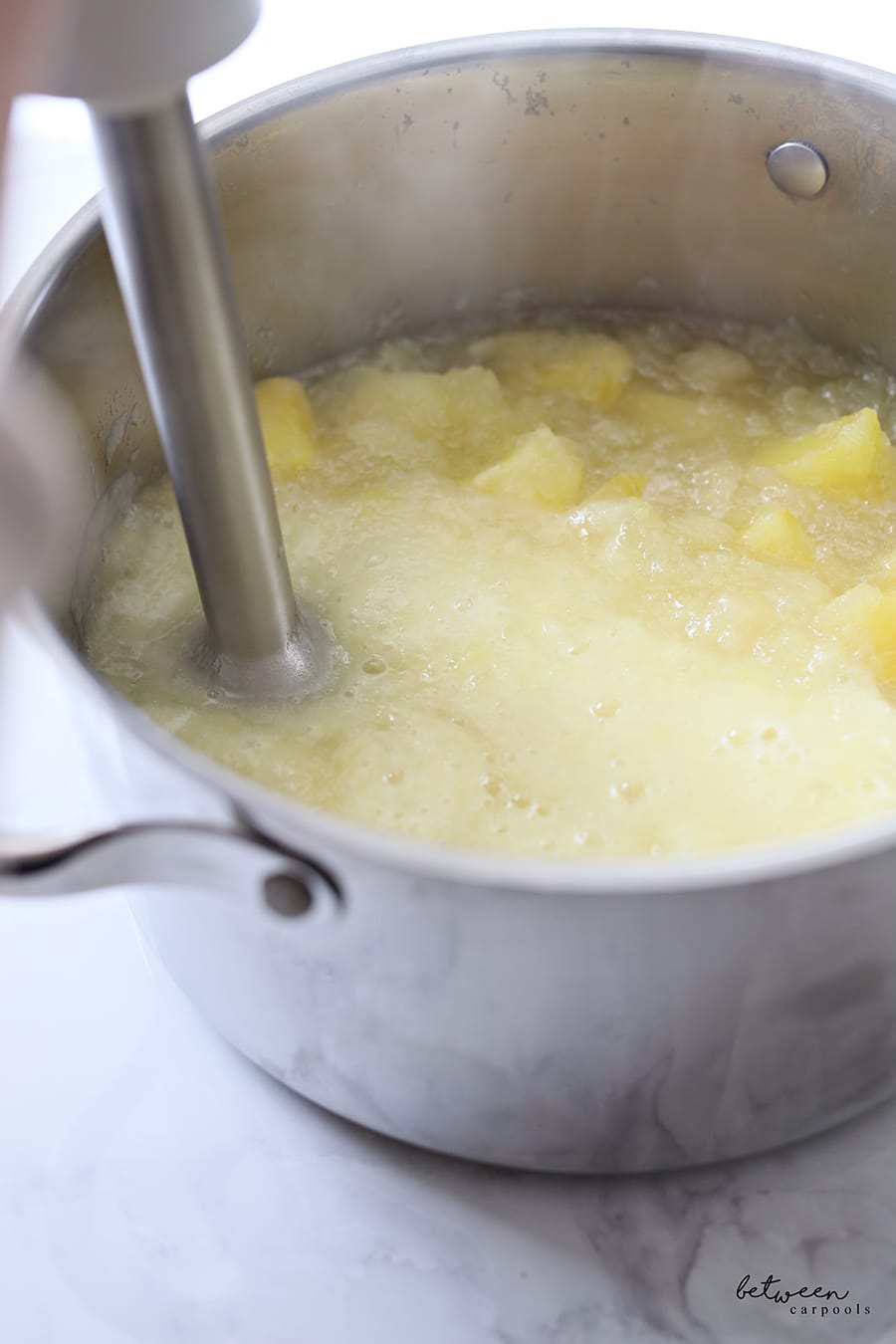 This apple sauce isn't your mother-in-law's applesauce. (It's actually my mother-in-law's).
Ok, fine that was a bad joke. But really this is her recipe and this converts any person who thinks they don't like applesauce. You'll all love it.
It's perfect for pesach because it's a light and refreshing dessert. We love it served semi-frozen.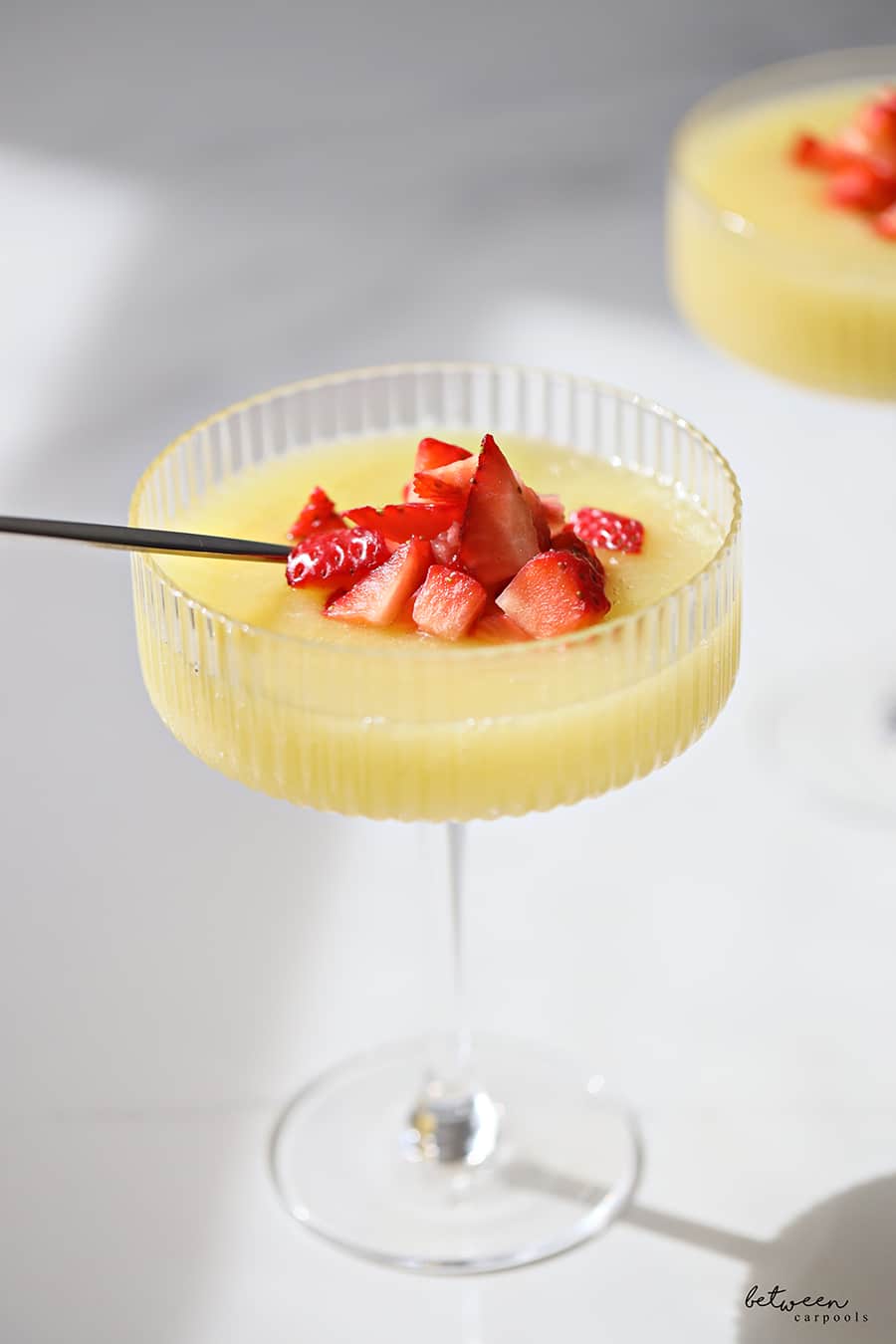 Serve it plain, with some cut strawberries/pomegranates or cooked jam like berries as a dollop on top.
Make it ahead, freeze it and enjoy!

Pineapple - Sour Apple Compote
Ingredients
6 green apples, peeled and cut into into chunks
½ ripe pineapple cut into chunks
6-7 tablespoons sugar (or sugar replacement)
1 tablespoon vanilla sugar
3 tablespoons lemon juice
1 cup boiling water
Instructions
Place the apples and pineapple in a tall pot. You want to have plenty of space on top so that it doesn't spill over the pot as it cooks.
Add the sugars and lemon juice. Pour boiling water over everything. Place pot on fire and cook, checking every so often until the apples are completely cooked and soft (they will be breaking apart-soft. The pineapple will not be as soft as the apples).
Let cool slightly and blend all together with a hand blender until smooth. Serve chilled. We love it served semi-frozen.