Are you itching to get crafting? Want to explore the possibilities of Cricut? Start here!
When I first discovered Cricut, I knew I had to own one of these incredible machines. It took a while, but I finally got my Cricut machine! It is every bit as amazing as I expected.
Here's what Cricut is all about:
First, What Is A Cricut and What Does It Do?
There are three Cricut machines: Explore, Maker, and Joy. The Joy is a compact machine meant for small projects and is designed to cut a range of materials from paper and cardstock to vinyl and thin faux leather, as well as draw and write. The Explore and Maker are larger, and both cut and write on even more materials, as well as scoring and foiling (the Explore and Maker), and engraving, debossing, perforating and more (only the Maker).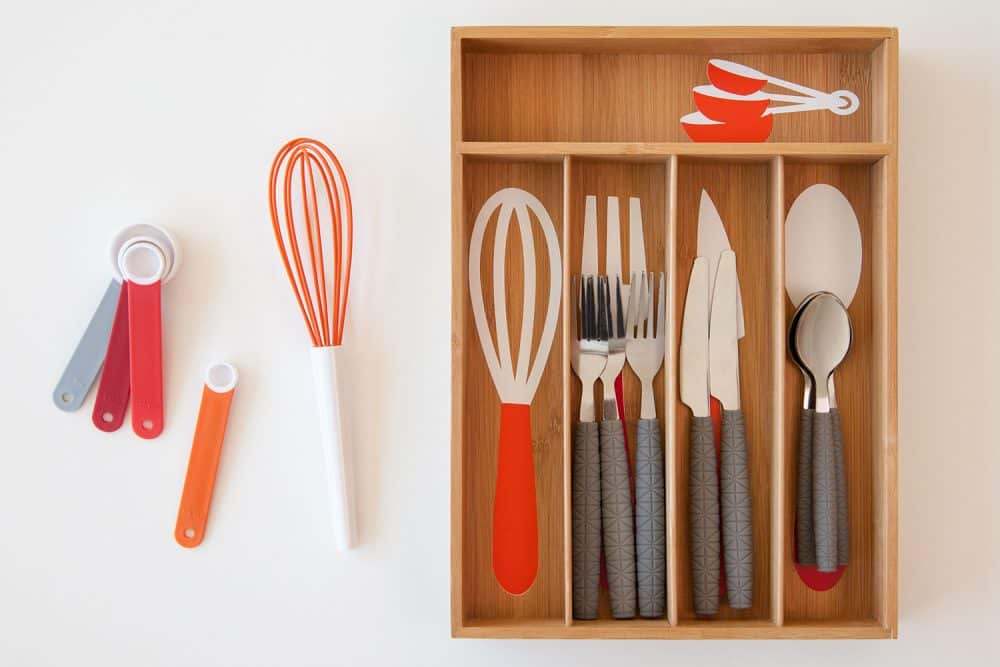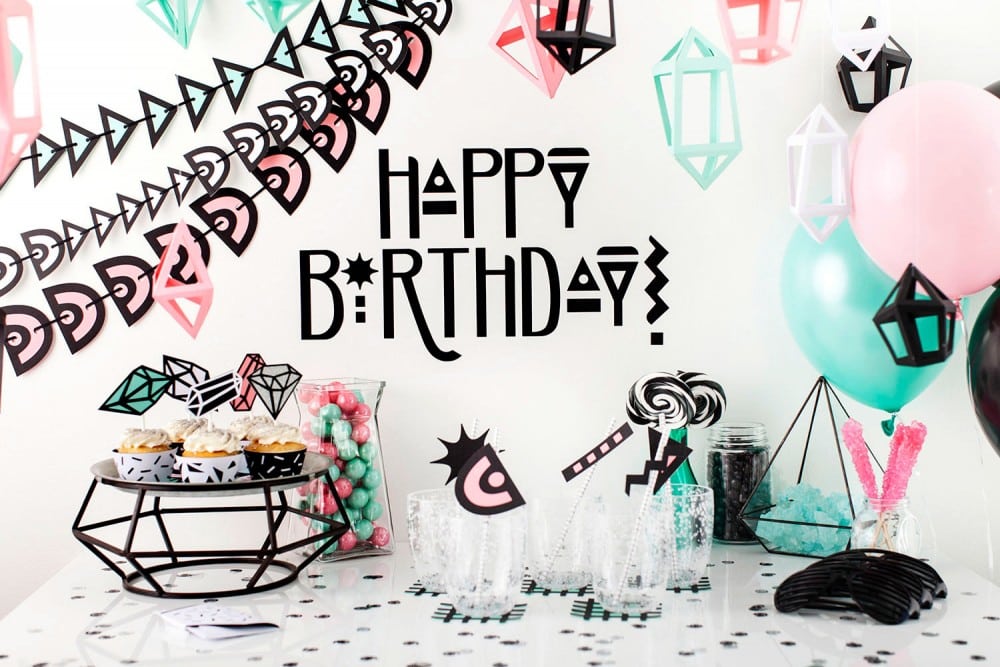 The crafting opportunities with these machines are endless. Sticking to just paper and cardstock, you can make personalized cards, invitations, place cards, boxes, centerpieces, models, tags, and lots more. The world of vinyl opens up even more possibilities – personalized labels, wall decals, mugs, hydroflasks, coasters, t-shirts, caps, hoodies, etc.
What It Comes With, and Essentials You'll Want To Buy
In the Cricut Joy box you'll find the machine, a 4.5″ x 6.5″ green standard-grip cutting mat, a black fine-point pen, a start-up guide, and a sample piece of both cardstock and vinyl to get to work on your first project. The other machines come with similar materials to start you off. You'll want to follow the instructions to download Cricut Design Space on your PC or phone (As much as the phone app makes it on-the-go and convenient, I highly recommend the desktop version, as it is so much easier to design projects, especially larger ones, on a larger screen. Also, some features are only available on desktops). Design Space is where you'll be creating your projects and sending them to your machine (via Bluetooth connection) to create! More on that soon.
While you can definitely start creating right away with just the materials in the box (assuming you have some cardstock lying around), there are several tools and materials you'll probably want to get in addition.
Many of the tools are available off-brand for cheaper or can be purchased in bundles instead of individually.
Of course it depends what your main use of your machine will be, but these are materials you'll want to stock up on:
Cardstock

All colors, textures and patterns. You can buy specific colors and scrapbook patterns for specific projects, but you'll probably want a basic variety of colors on hand for random everyday projects.

Vinyl There are three types of vinyl: removable, permanent and iron-on or HTV (heat transfer vinyl). You can buy vinyl in long rolls of a single color, or individual sheets.
Removable vinyl is great for labels and wall decals – things you may want to move around, change or just not hang around forever. It removes from most surfaces without leaving residue. Again, the Cricut brand products are usually the most expensive. A leading brand out there for well-priced vinyl is Oracal; their removable vinyl is called Oracal 631 and comes in a large variety of colors. I find that the backing of Oracal vinyl is thinner than Cricut's, so you'll want to set the pressure setting to "less" when cutting to avoid cutting through the backing. Another fantastic option is Starcraft SD from 143vinyl.com – it's only $2.85 for a 5ft roll when it's not on sale!
Permanent vinyl is for personalizing things that you want to last (it can come off with a bit of elbow grease, but unless you specifically try, it can go on things like bottles which need to be washed, cars etc, without coming off). Oracal's permanent vinyl is called Oracal 651, while Starcraft's is Starcraft HD (my go-to vinyl).
HTV is for personalizing fabrics – t shirts, shoes, caps, all sorts! It can also be used on wood, ceramics, cardstock etc, just be careful not to use it on plastics or acrylics which can melt under heat – like its name suggests, this vinyl is applied through heat. For a cheaper off-brand product, I like Starcraft Softflex and Siser Easyweed, both available for great prices on 143vinyl.com.
For all of these, Cricut also makes what they call Smart Materials, which are materials that can be fed into your machine without a mat, thereby enabling longer cuts. (Up until June 10th, this was available only for the Joy, but they've since unveiled the Cricut Explore Air 3 and Cricut Maker 3, for both of which the main upgrade from the previous models is the addition of this Smart Materials feature). All three types of vinyl can be bought in solid colours, glitter, holographic and all sorts of patterns.
Infusible Ink

is applied similarly to HTV, the difference being that it uses sublimation technology to absorb into the fabric that it is being applied to, instead of remaining an ironed-on layer on top. It only works with fabrics that are mainly polyester, or special polyester-coated non-fabrics, like Cricut

mugs

and

coasters.

Infusible ink is available in solid colours and many fun patterns and designs.
Infusible Ink pens do the same thing, but to apply these you have your Cricut draw or write your design with the pens on regular paper, and then apply that with heat to your item.
Extra Tools
A Bit More on Cricut Design Space and Cricut Access
As mentioned above, Design Space is where projects are created and sent to your machine. A comprehensive guide on how to use it is beyond the scope of this post, but you can upload your own images (the best format is SVG, since Cricut works using vectors. You can upload JPGs and PNGs, but the quality can sometimes suffer, depending on the usage), use shapes and insert text. You'll want to set each element to the appropriate setting ("cut" or "draw" on the Joy, a whole variety of others on the other machines), and set all elements being cut on the same material to the same colour, so that the software will place it all on the same mat. Anything being drawn needs to be "Attached" to the element that it is being drawn onto.
Cricut Access is Cricut's subscription service (you get a month free when you register your new machine). It contains a wealth of projects and images for you to customize and use in your own projects, for $10 a month. If you don't subscribe, you still have the option to search and view the available projects and pay for individual ones if you'd like. A feature I really like is that you can even open and play around with the project to see if it's really one you want, only being prompted to pay when you press "Make It". Many fonts are included in the Cricut Access package too, although you can use any fonts you have on your computer, you don't have to pay to use theirs. When searching Cricut Access stuff, you can also filter by free projects to see what they have available for free.
A note about the drawing and writing feature: As mentioned, Cricut uses vector paths to cut and draw. Most fonts and drawings are made up of an outline that is then filled in, so when you set it to draw, Cricut will draw along the outline. While this bubble effect may look good for some things, it can be annoying when you want the text to look like handwriting. What you need for this is single-line fonts and/or drawings. In the font drop-down, the Cricut fonts will tell you if they have a writing style, but most of them cost. If you think you'll use it often, it may be worth buying one or two of them even if you don't pay for the Cricut Access subscription (most of them are included in the subscription, so if you pay for that you're good).
Cricut Joy also has its own app with some ready-made and quick-start projects.
FOR EXCLUSIVE CONTENT AND A PEEK BEHIND THE SCENES, MAKE SURE TO JOIN OUR WHATSAPP STATUS HERE.