Turn any Chanukah night into a fun night with this adorable dreidel game.
Kids of all ages will love playing this game for the laughs they'll get and the privileges they'll receive! When my friend casually described this game she plays with her kids on Chanukah, I thought, "This would be great on BCP!" The hardest part of putting the game together is coming up with creative and fun "Gets" and "Gives."
Here are some ideas to get you started, customize them as needed: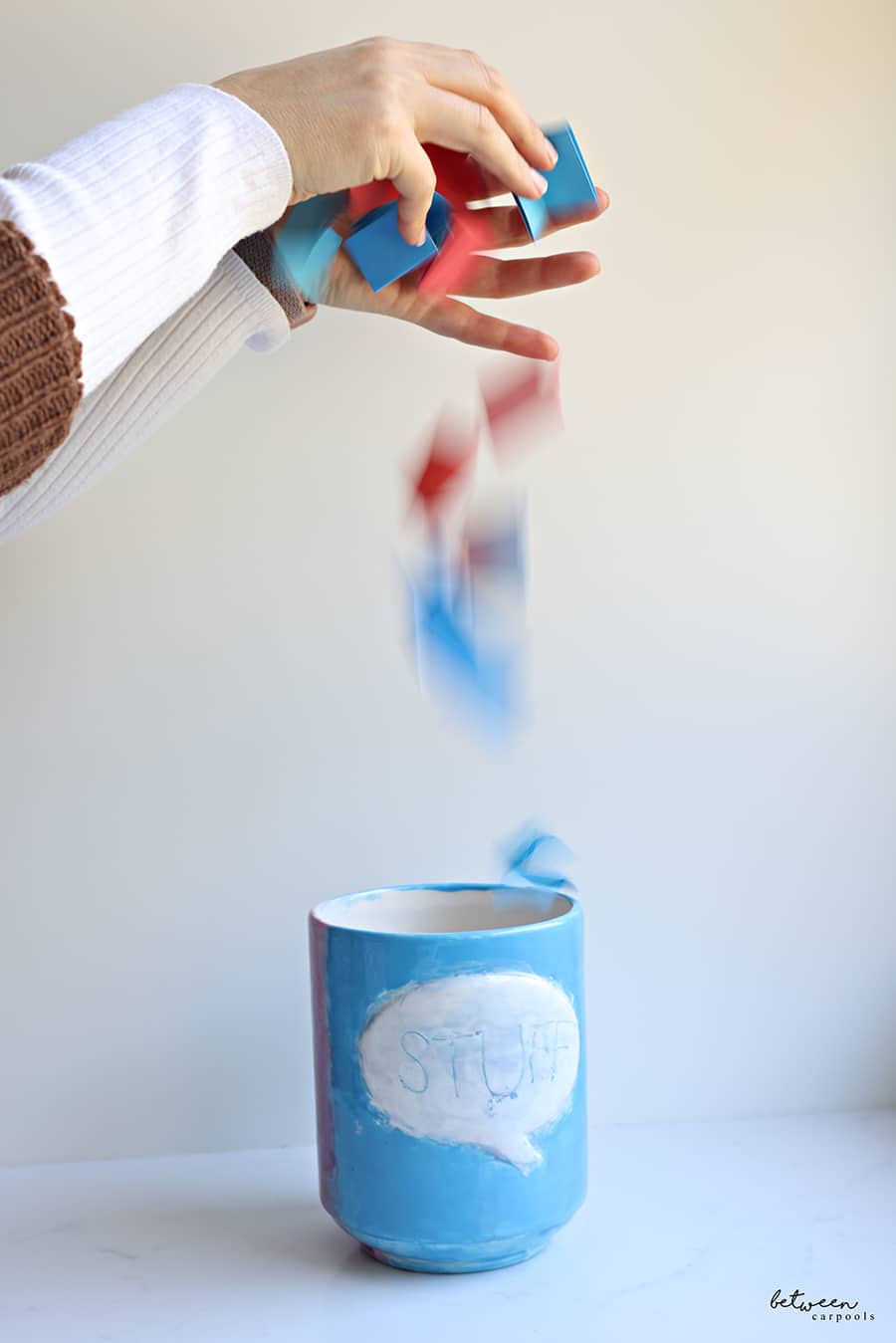 All you need are some dreidels and two jars, one with "Gets" and one with "Gives."
* Note: Make sure to only give privileges YOU will enjoy! I don't want it a punishment for myself 😝!
If you land on Gimmel choose a paper from the "Get" jar. If you land on Shin choose a paper from the "Give" jar. Nun and Hey get nothing, but you can be creative and think of other actions for Nun and Hey, like swapping papers.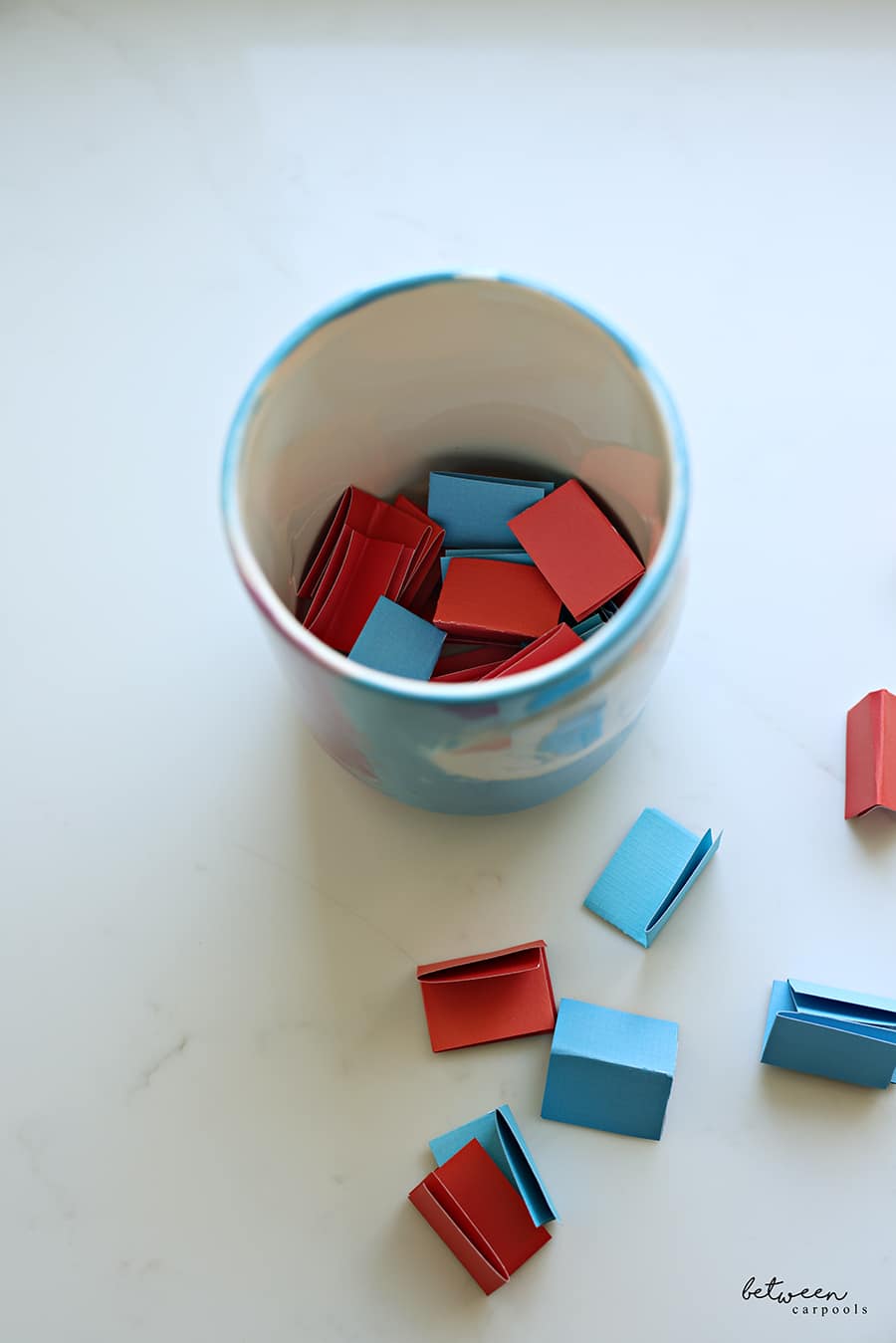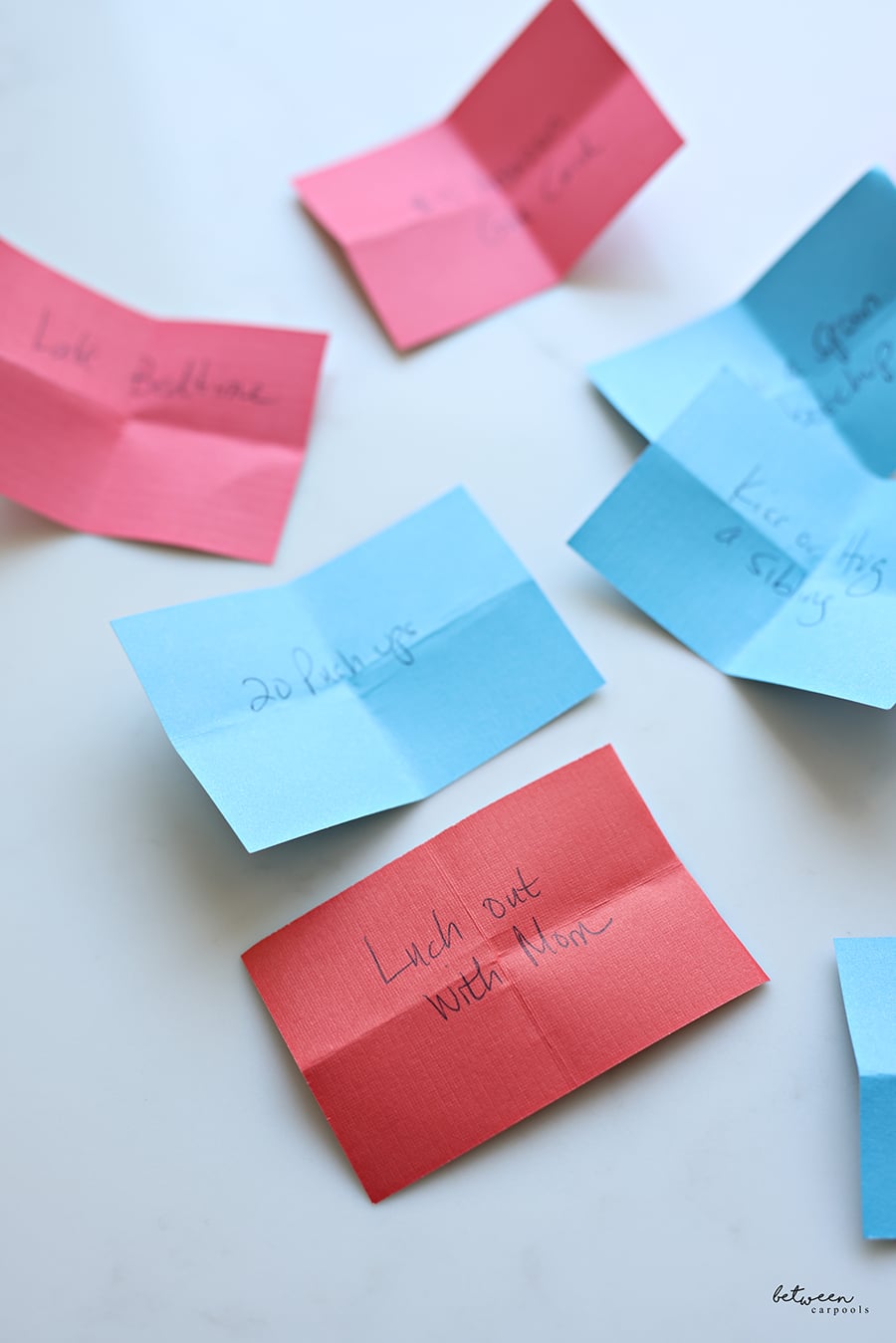 Get:
A noodle soup for dinner
Lunch out with mom
15-minute massage
Late bedtime
$15 gift card on Amazon
Free Chore (no need to do your usual Shabbos Task)
free night of no brushing teeth
Choose the dinner
A ride to school
A milkshake brought to school at lunchtime
Your choice of board game next Friday night – and everyone has to join
Give:
A hug or kiss to a sibling
A call to Bobby or Zeidy to wish them Happy Chanukah
20 push-ups
A run up and downstairs
Open the door and yell "Happy Chanukah!"
FOR EXCLUSIVE CONTENT AND A PEEK BEHIND THE SCENES, MAKE SURE TO JOIN OUR WHATSAPP STATUS HERE.