Or maybe the most delicious cauliflower soup ever. And I say it with confidence. 
I know it's that good because when foods are that good, this question inevitably pops up:
"Is this dairy?"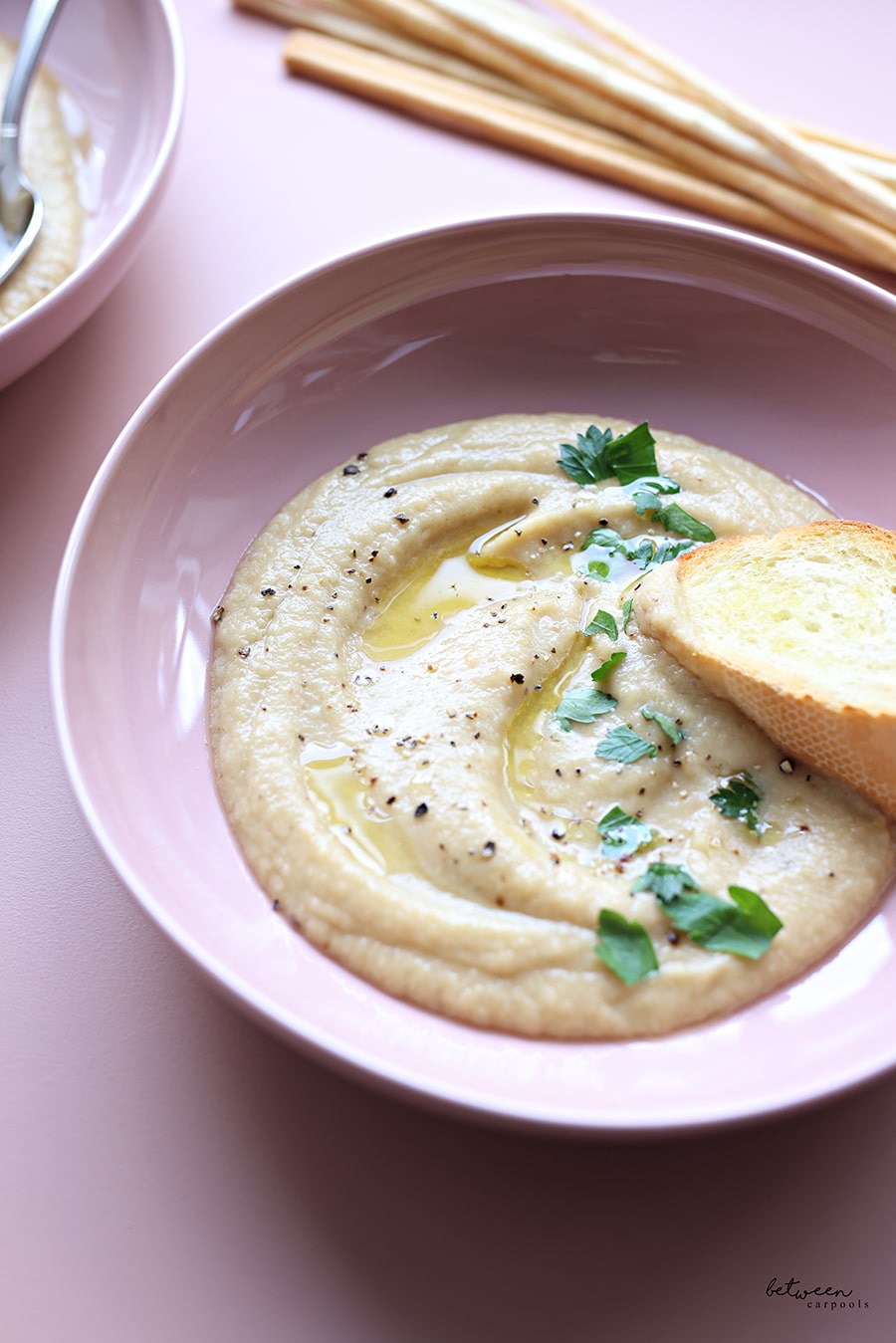 And no. This soup isn't dairy. It's just that good.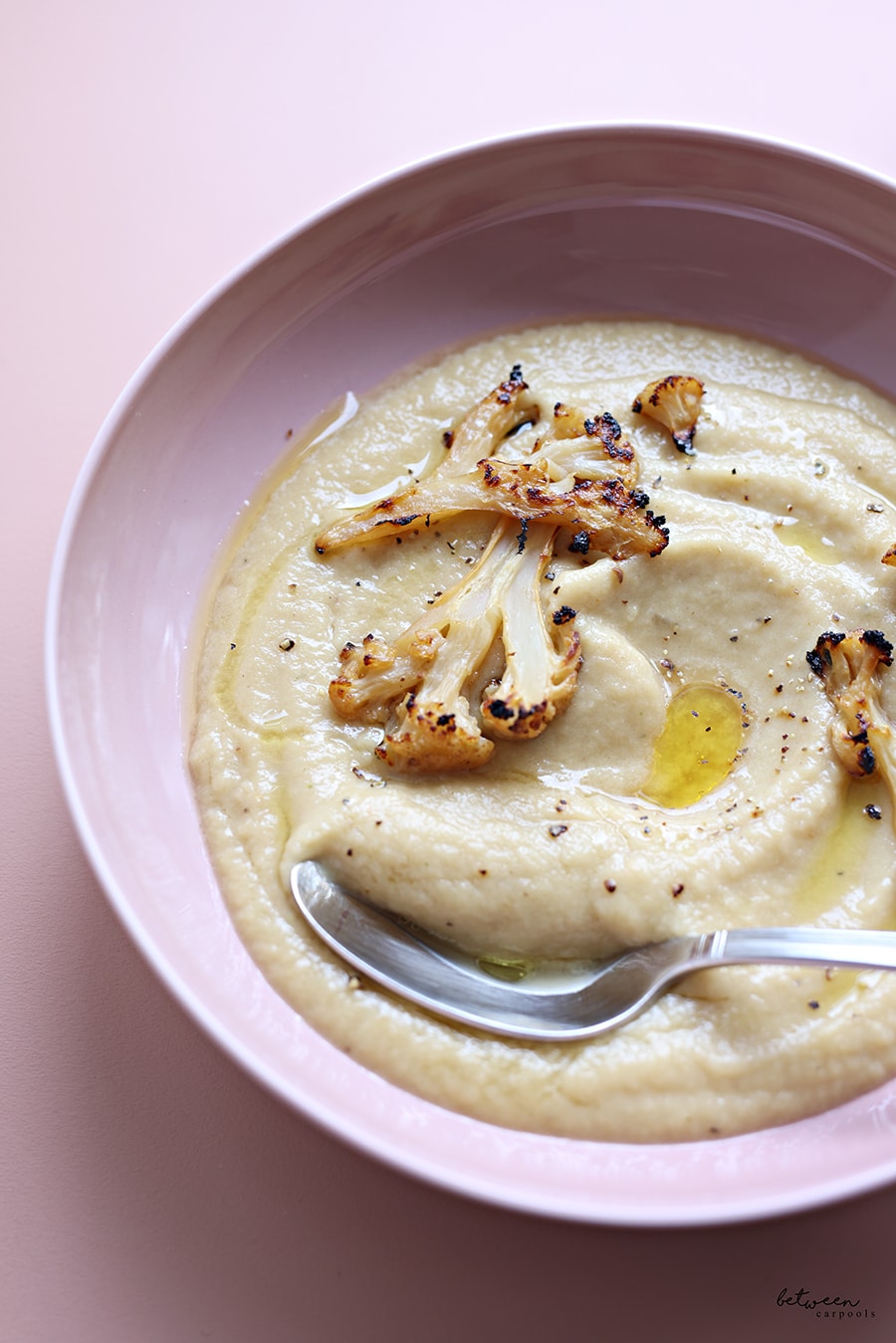 You can garnish your soups with toasted bread, some of the roasted cauliflower (reserve before adding water), fresh herbs or some thinly sliced salami.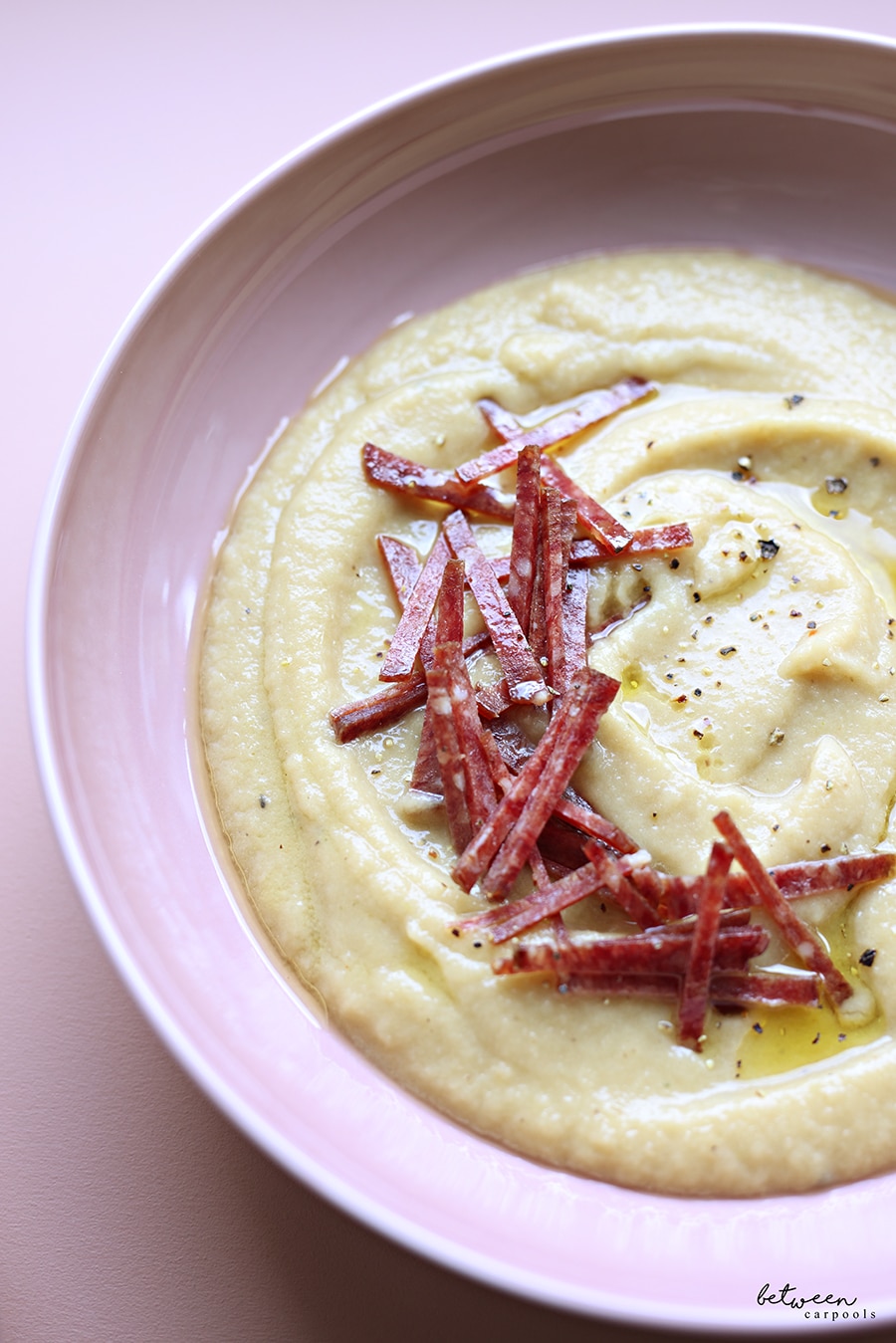 Drizzle with some truffle oil before serving, if you're into that.

Creamy Cauliflower Soup
Ingredients
¼ cup to ½ cup  olive oil (this adds flavor!)
1 onion, diced
2 garlic cloves, minced
2 celery stalks, sliced
1 small carrot (or half a large carrot), diced small
2 lbs cauliflower florets, frozen or fresh
1 teaspoon Montreal steak seasoning
1 tablespoon chicken consommé
Salt to taste, if needed
Instructions
Heat ¼ cup olive oil in a medium pot. Add onion and saute until translucent. Add garlic, celery, and the carrot. Keep stirring.
About 5 minutes later, add the cauliflower and keep sauteing over medium-low heat. You want the cauliflower to get nice and caramelized, so give it time and patience, about 20 minutes or so.
* The flavor depends on this step. You might need more oil, so add it here. (If you are short on time, you can roast the cauliflower in the oven while you saute the onion and the other veggies in the first step).
Once the cauliflower is nice and golden, add the Montreal steak seasoning and chicken consommé and cover with water to just about cover, not a drop more. (You don't want the soup to be too runny, you want to keep it creamy, right?)
Bring to a boil, then lower heat and simmer for about 20 minutes, until veggies are tender. Blend soup with an immersion blender and taste. Add salt if necessary.
FOR EXCLUSIVE CONTENT AND A PEEK BEHIND THE SCENES, MAKE SURE TO JOIN OUR WHATSAPP STATUS HERE.