Babka is delicious. But all that dough being rolled, and filling being sprinkled everywhere also creates a big mess. We have a solution.
I'm addicted to baking babka. There is nothing as satisfying as baking a yeast dough…then add some cocoa and sugar for a chocolaty, chocolaty filling and bam! It's addictive.
But there's a problem for those who don't want to make babka but have no problem baking challah: the mess of cocoa and sugar is what usually deters them. They aren't scared of yeast; they don't worry that their dough won't grow.
And even though the chocolaty mess does not scare me away from baking babka, I did want a faster and cleaner way to get it done.
So let's start.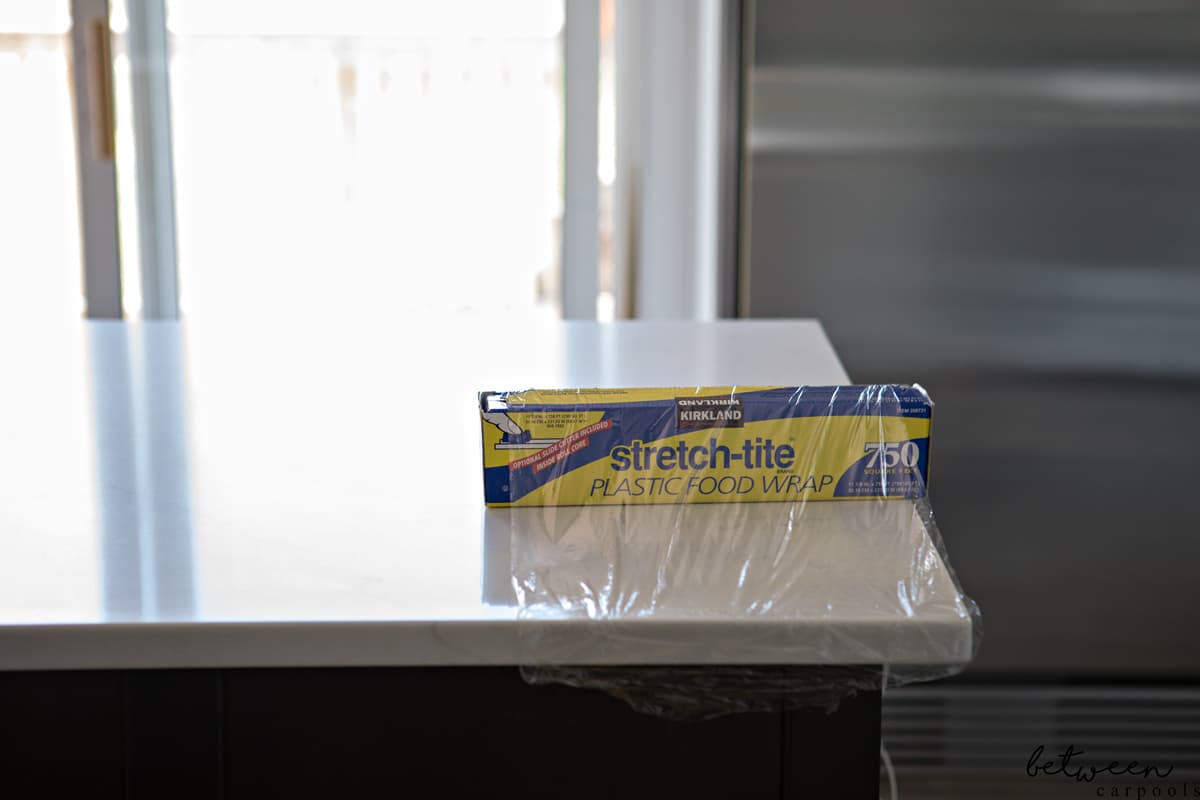 Line your island, counter, or tabletop with plastic wrap. Kirkland is definitely our favorite.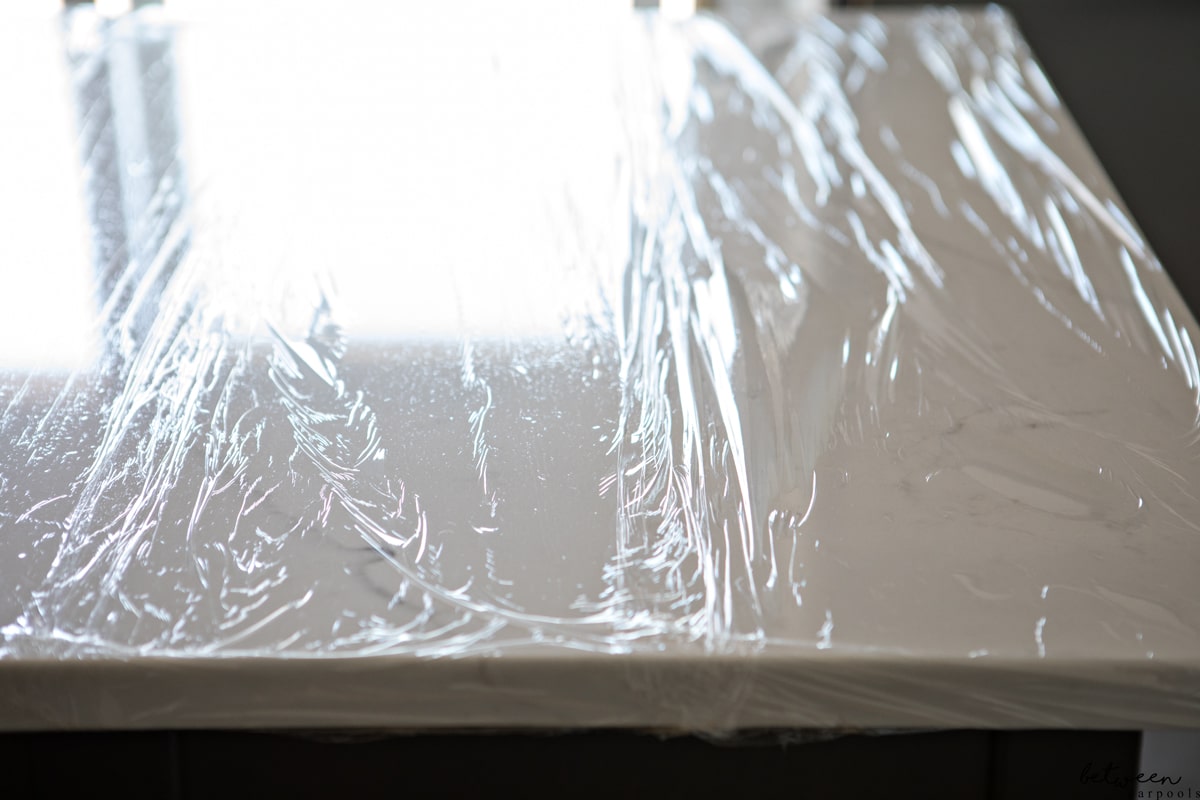 Have someone else help you ensure the plastic wrap is tight, snug, and stuck to the counter.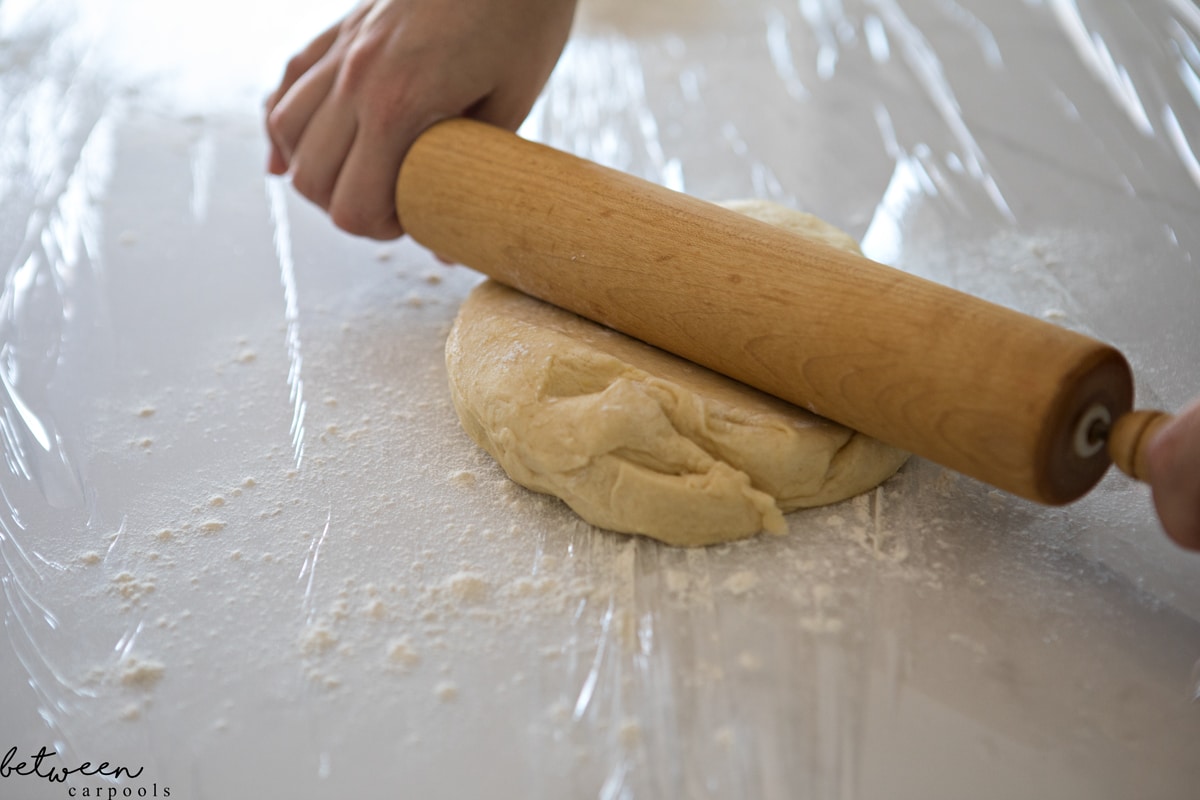 Sprinkle some flour on the plastic wrap and start rolling out your dough.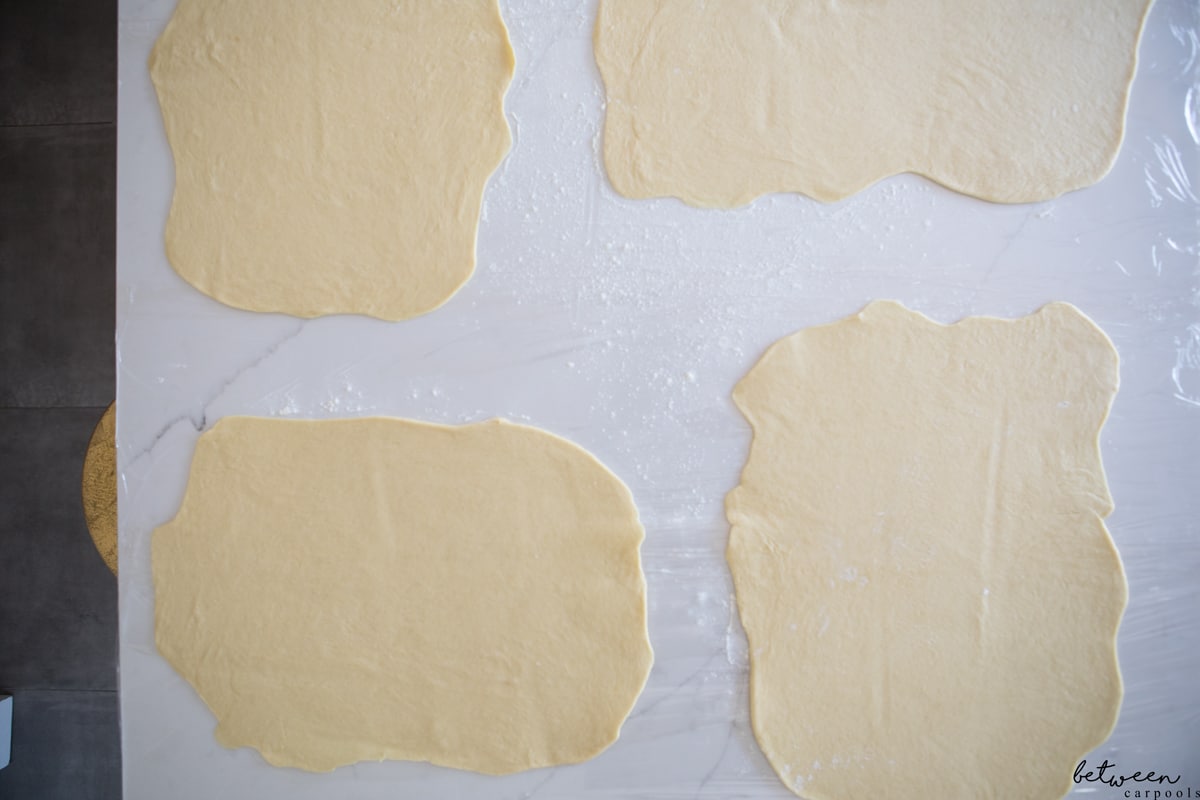 Roll out all the babka doughs you'll be preparing at the same time so that you can work efficiently.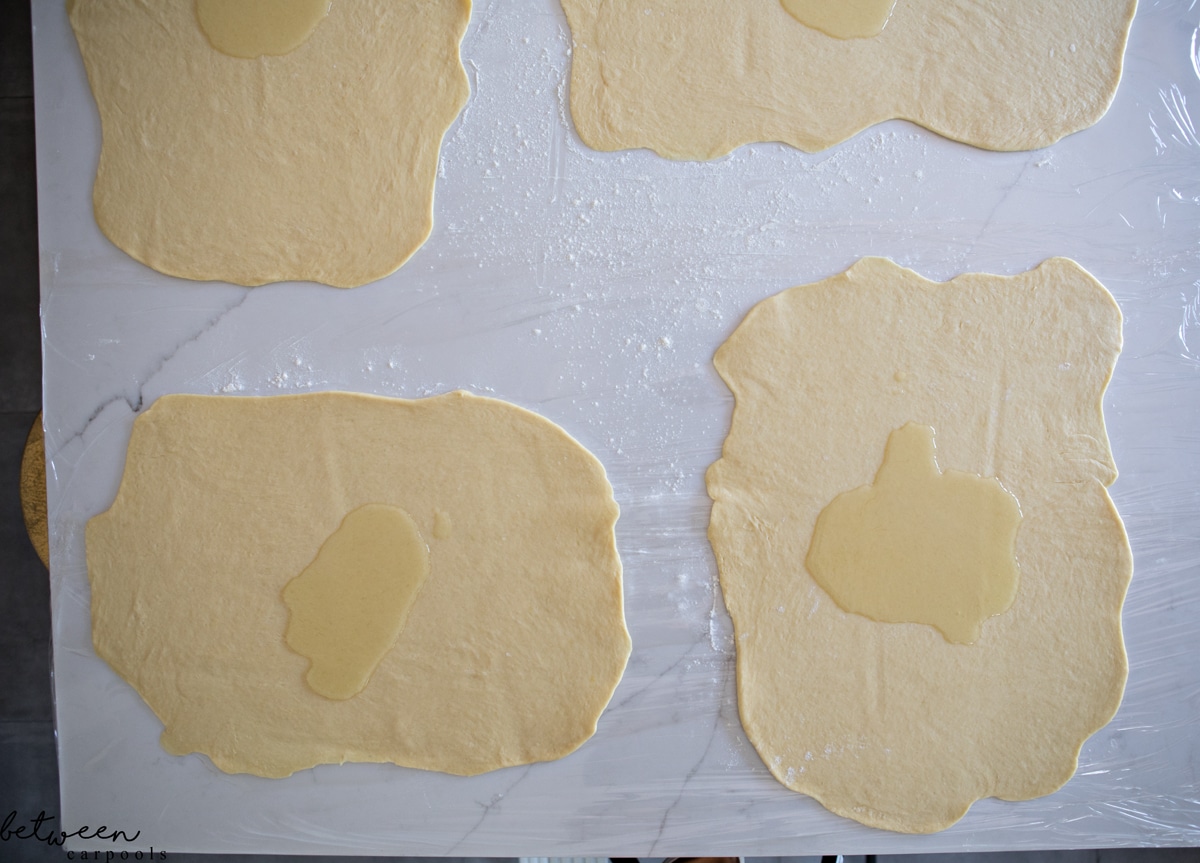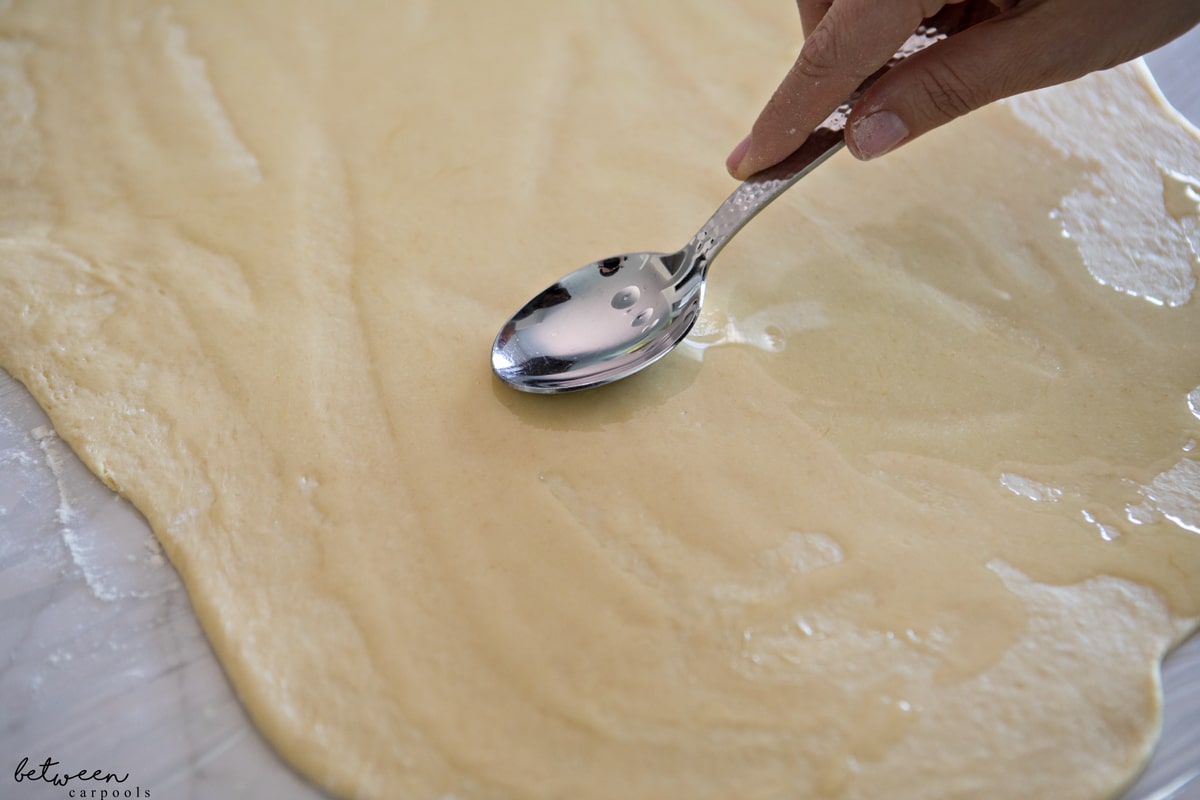 Move onto the next step, spreading the oil on the dough.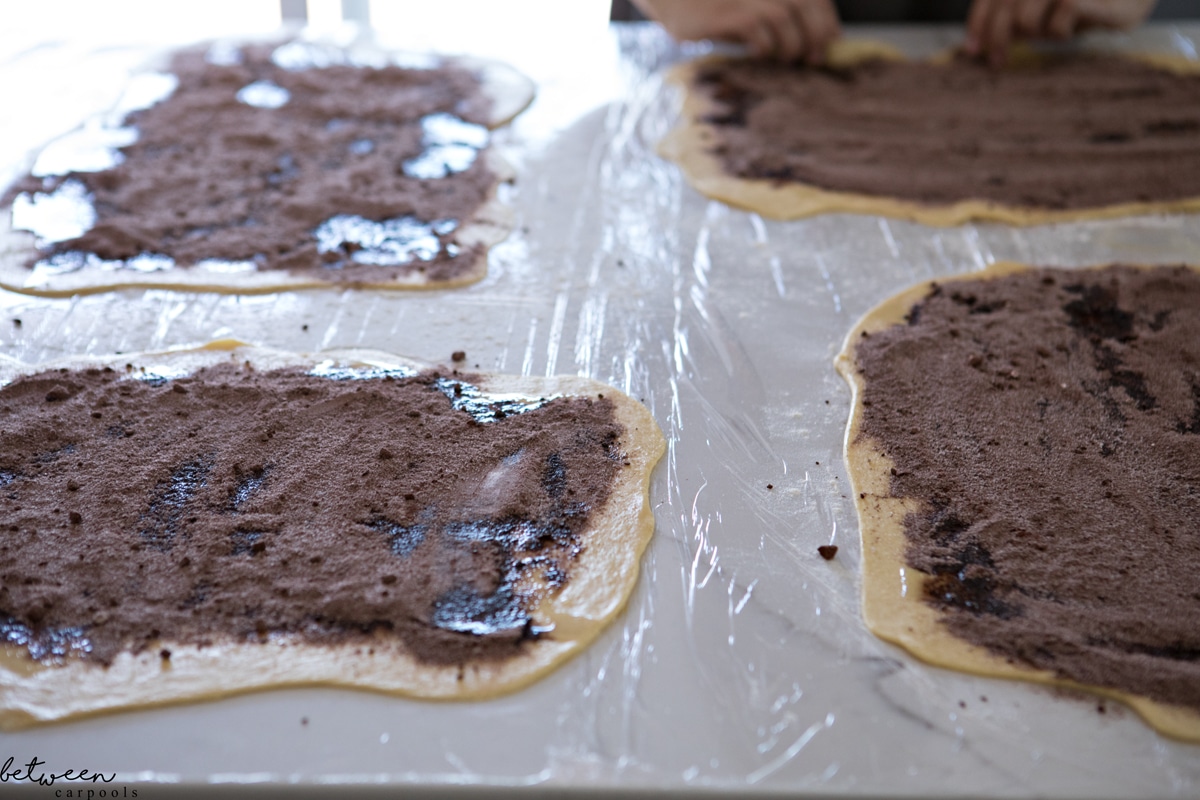 Spread out the cocoa/ sugar mixture on each dough. There's no need to make one babka, clean the counter, make another, clean it again, etc.
Start rolling them up.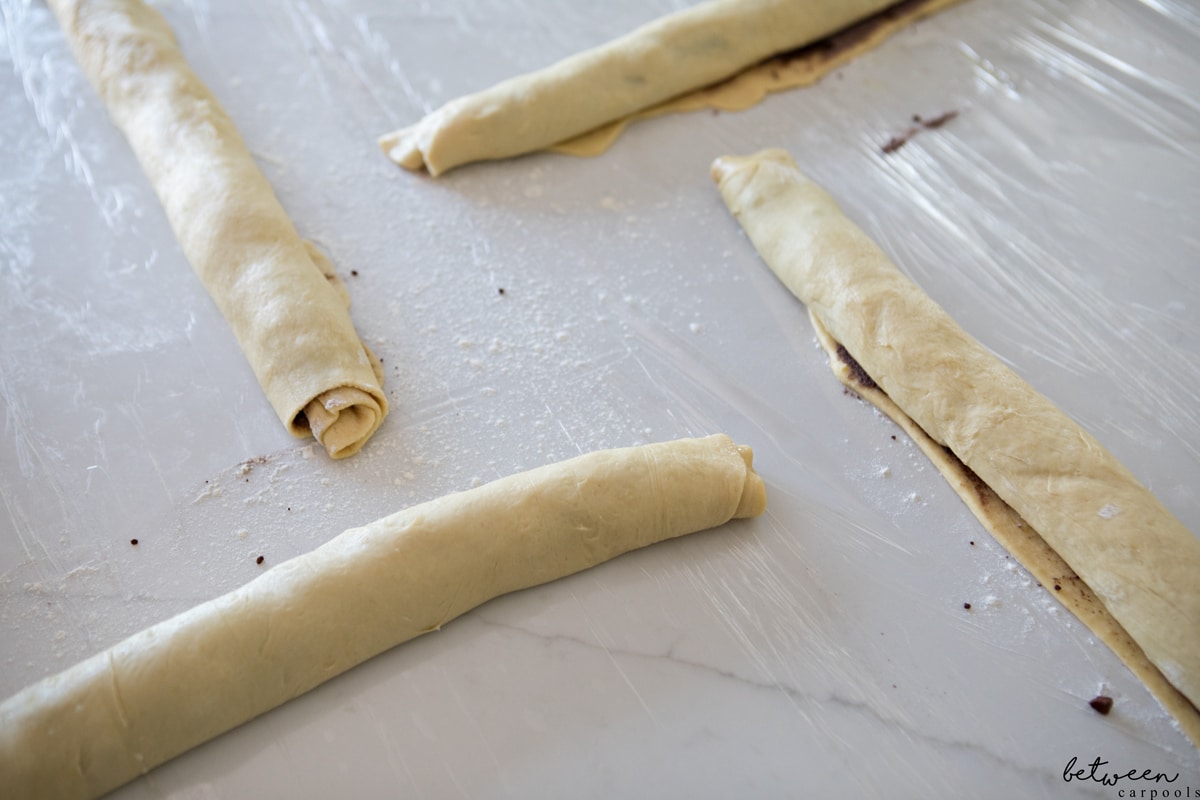 All 4 are ready at the same time.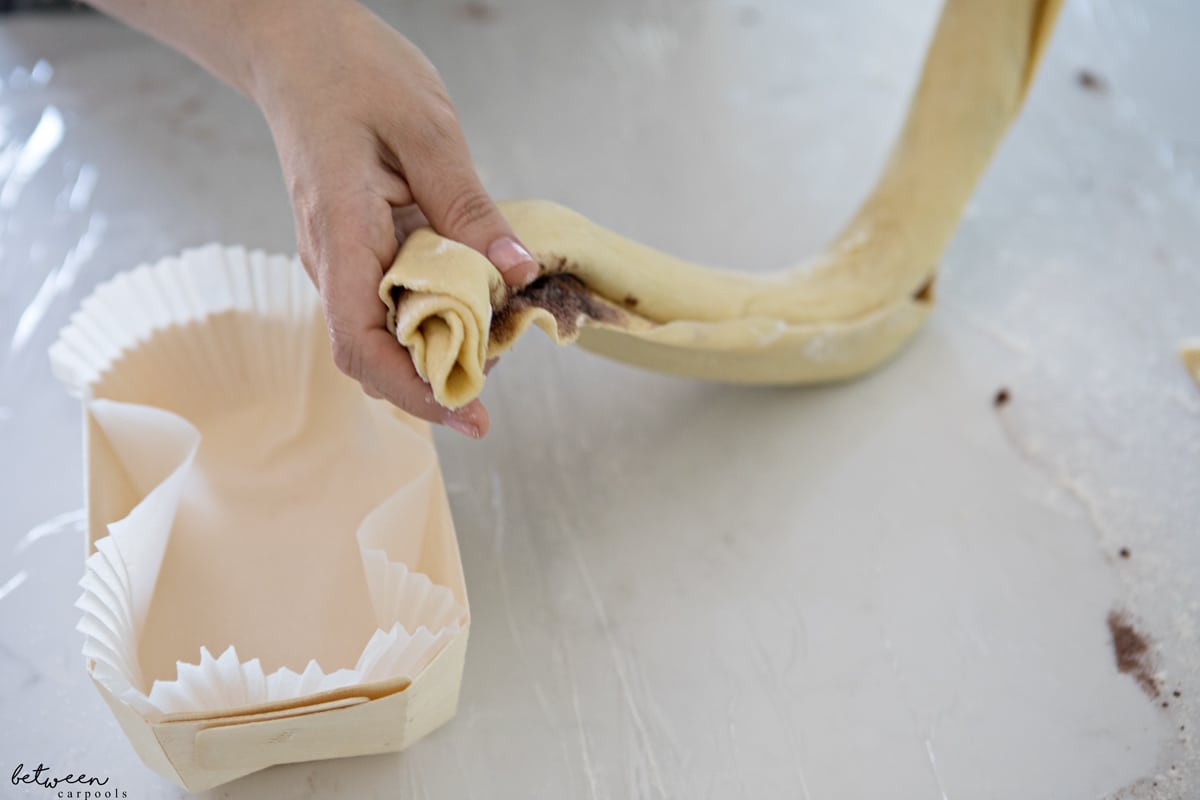 Place into pan. We used these wooden loaf ones as mentioned here.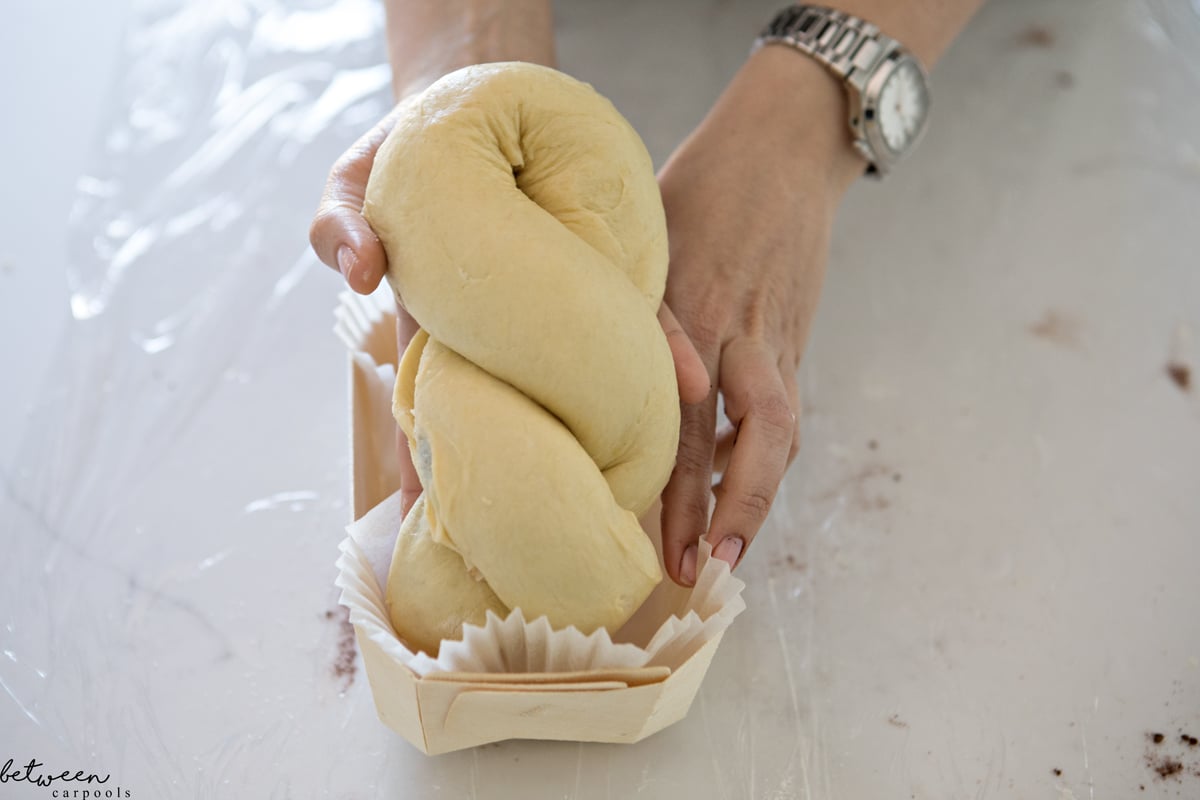 The beauty of the babka roll.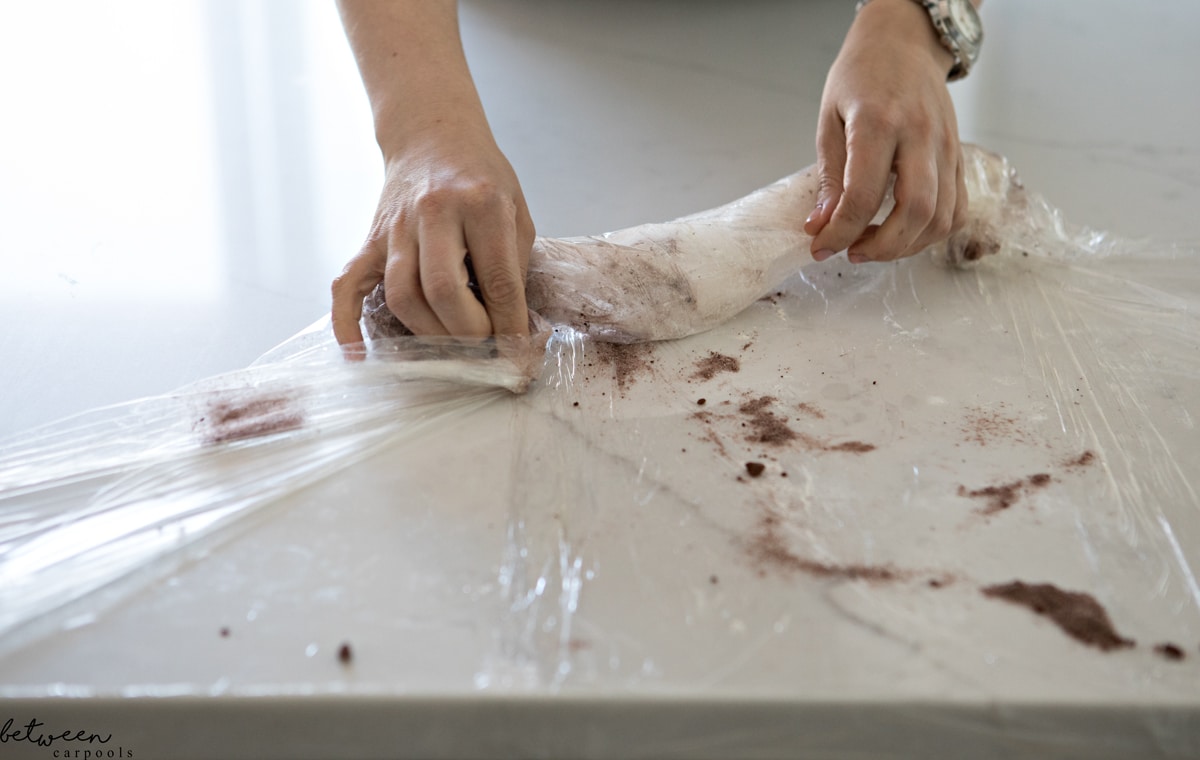 Now's the fun part, the easy cleanup! Just roll up all the plastic wrap…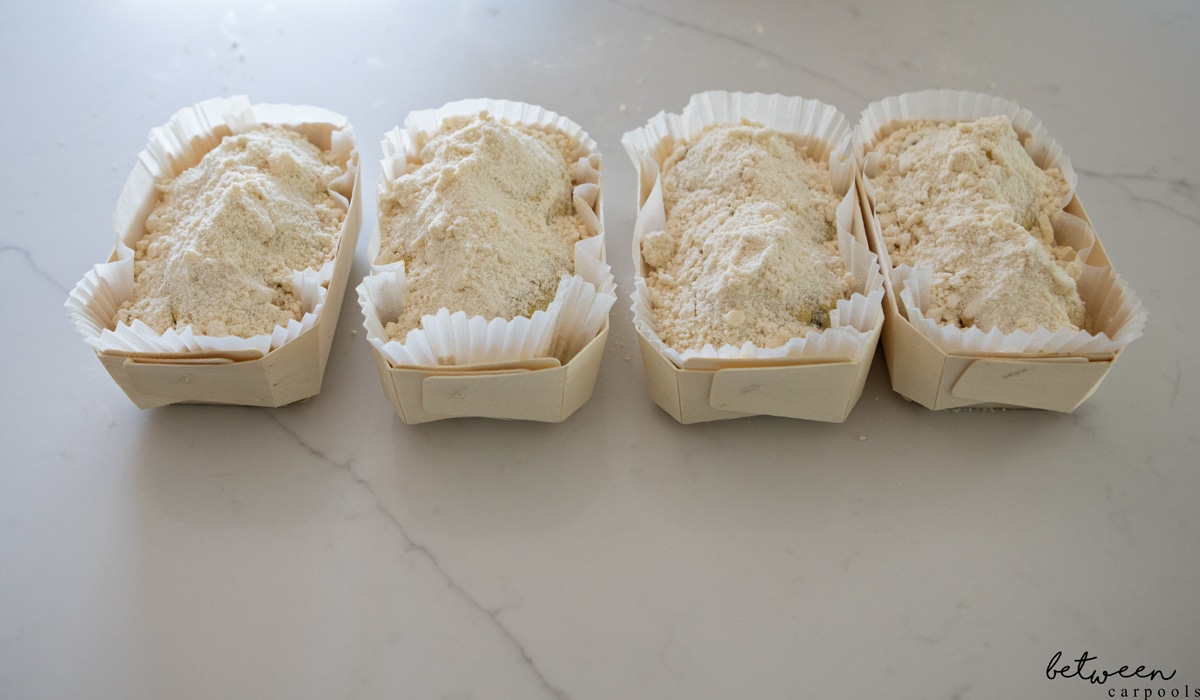 All clean and ready to go into the oven. Suggestion: Add the egg wash and crumbs before you roll up the plastic wrap.
Here is my babka recipe from Fresh and Easy Kosher Cooking.