Create family portraits with a modern edge…every member of the family can be part of this one.
Update the classic craft of cutting out a loved one's silhouette by using bright or patterned paper and add an embellishment or two for added pizzazz. We adhered the silhouette to a canvas painted solid black for a more modern look, but you can paint the canvas the color of your choice. For a fun family project, make one for each family member.
You'll Need:

Camera or phone

Computer and printer

Pen, pencil or thin lined sharpie

Scissors

Scrapbook or colored paper

Canvas

Acrylic paint and brush

Double sided tape or mod podge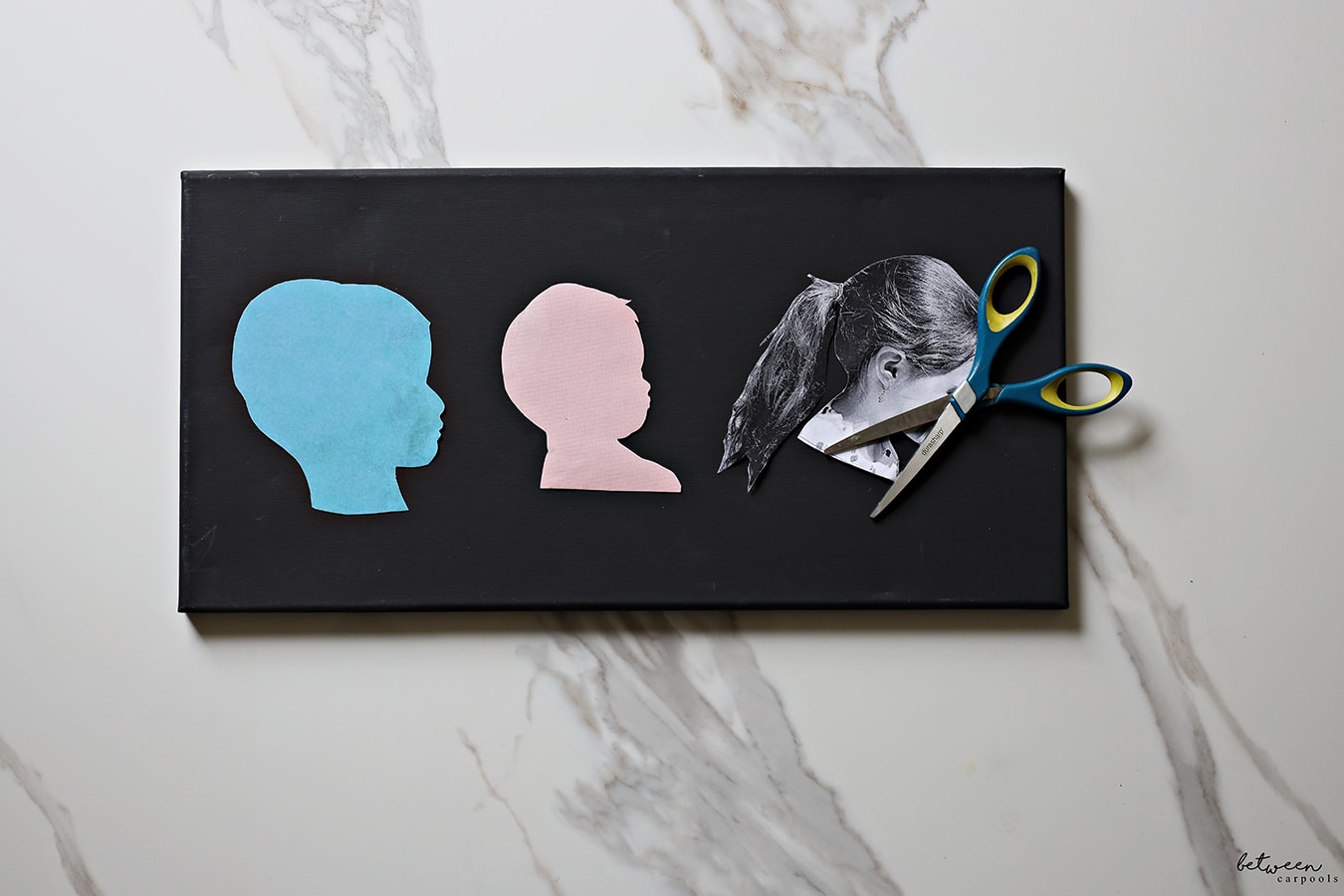 How to do it:

1. Take a side profile picture of your subject.

Make sure hair is brushed neatly (girls hair looks best in a ponytail) and place child in front of a white background, standing in side profile. 

2. Upload the picture to your computer. Size the picture so that it is as large as you would like it to be. Print the picture in reverse (reverse page orientation or flip horizontally) on regular paper in black and white.

3. Outline the silhouette in pencil being sure to include the neck and round off a bit of the shoulders. Cut out the silhouette.

4. Trace backward onto the back of the scrapbook or colored paper and cut out.

5. Paint the canvas the color of your choice and let dry. A bold contrast between the paint color and paper looks good.

6. Use double sided tape or glue stick to firmly stick to the center of the canvas.

7. Glue on any embellishments such as charms, stick on gems, bows or felt cut to resemble a yarmulke.




Variation: glue silhouette to heavyweight or scrapbook paper and frame.



FOR EXCLUSIVE CONTENT AND A PEEK BEHIND THE SCENES, MAKE SURE TO JOIN OUR WHATSAPP STATUS HERE.