It's super easy to prepare, looks great, and everyone loves. 
First of all, when making this dessert, you need tall thin miniware (I've used taller and thinner than this at other times, and it looks even cooler when there's those very distinctive layers. This was the best I could find this time).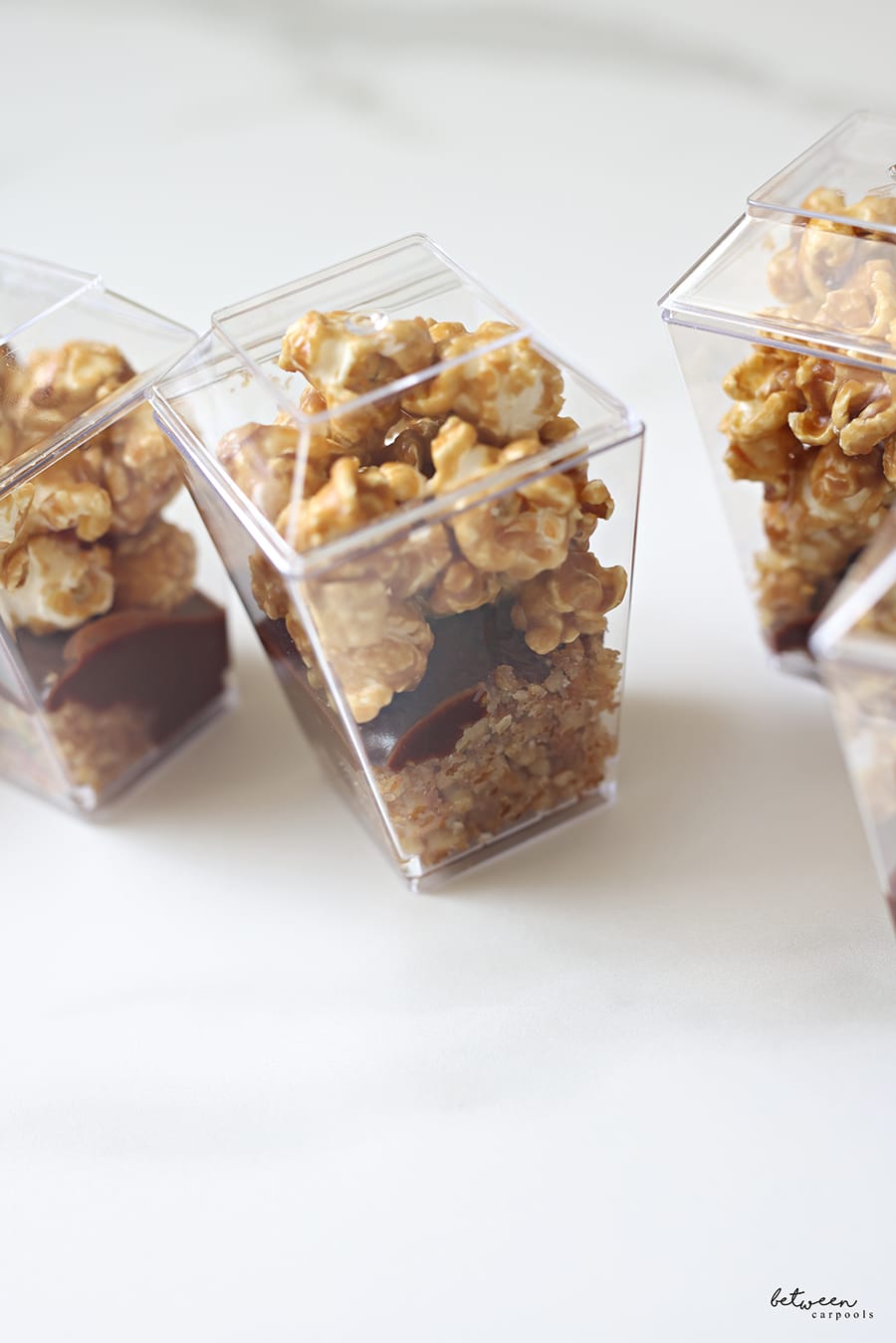 All the ingredients are basic. And it's all things you love (and kids love too). Pretzels. Chocolate. Popcorn. Simple but great together. It also looks great on a dessert or kiddush table.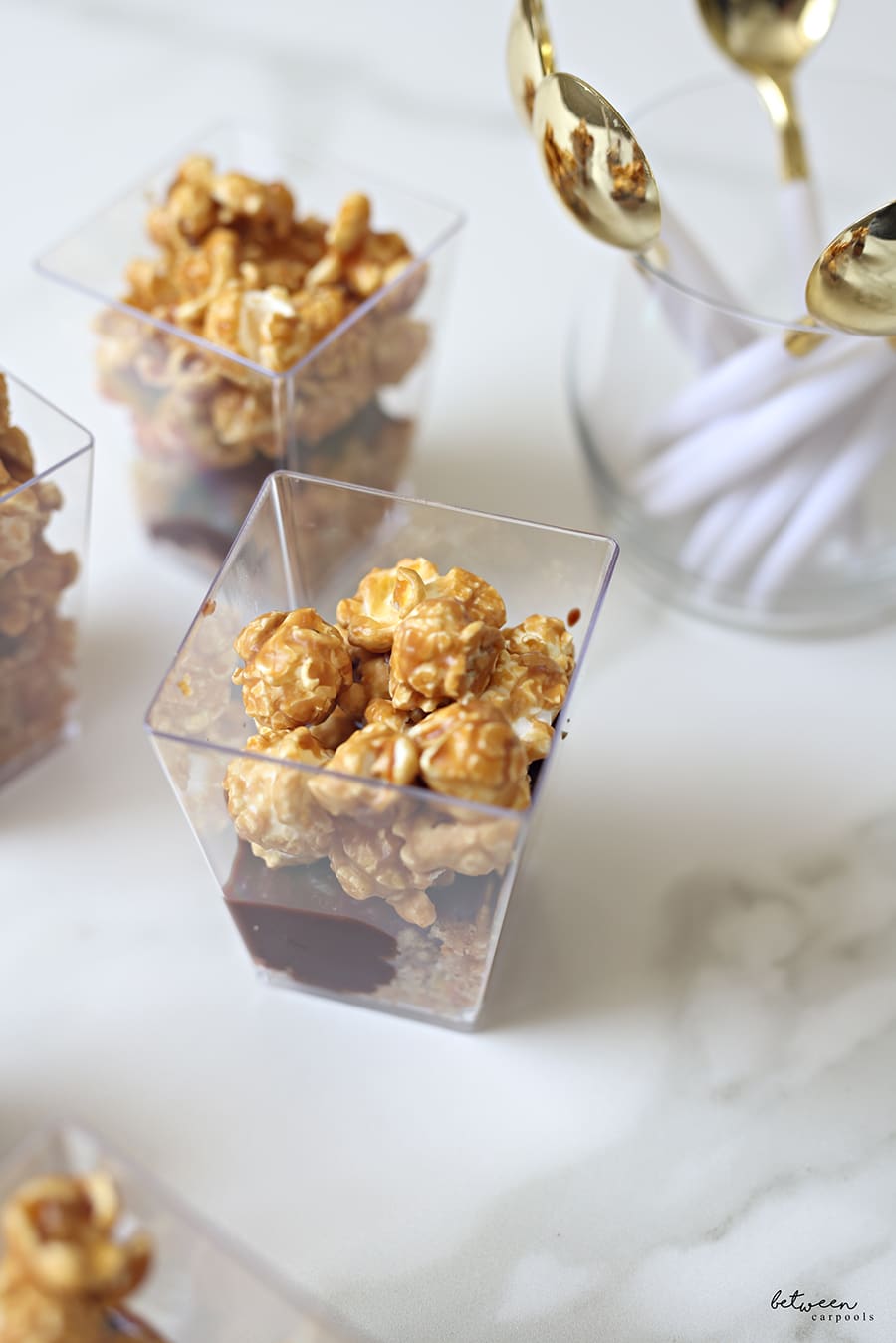 And it's super easy to make, and works equally well when made pareve or dairy. You can totally freeze this, but I recommend keeping the popcorn separate and adding it that day.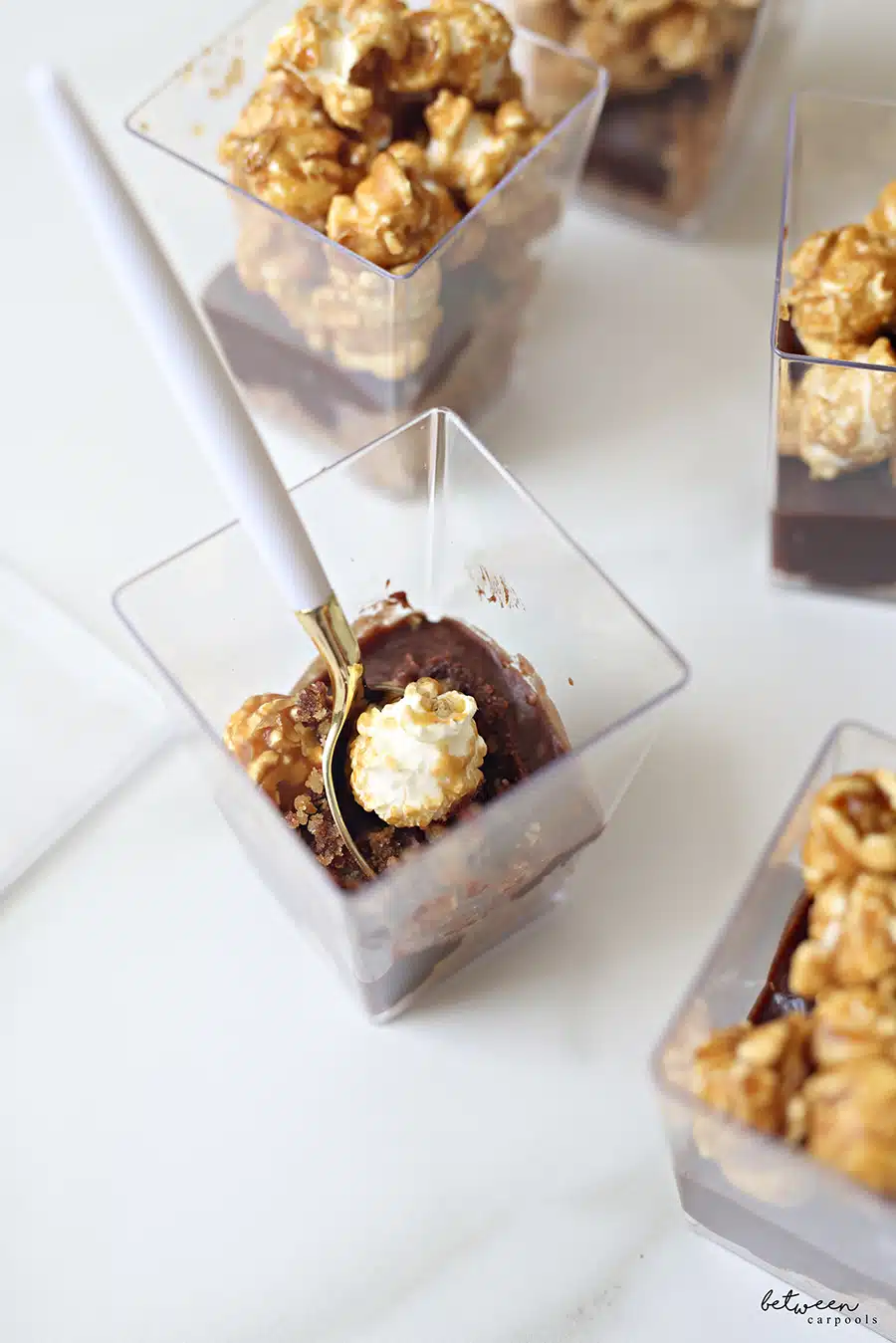 It's fun to eat a layer at a time, but tastes even better when you scoop multiple components in one bite.

The Snack Dessert
Ingredients
Pretzel Crust:
6 ounces salted pretzels, crushed
6 Tbsp brown sugar
¾ cup oil
Chocolate Ganache:
1 cup heavy cream OR non-dairy whipped topping
3 (3.5 ounce) bars good quality chocolate, finely chopped
Topping:
Caramel popcorn (store bought or make your own)
Instructions
In a bowl, combine pretzels, brown sugar, and oil. Add to individual cups.
Place chocolate in a bowl. In a small saucepan, bring heavy cream or whipped topping to a boil over high heat. Pour over chocolate. Let sit for 3-4 minutes, as the cream helps to melt the chocolate.
Whisk chocolate mixture until smooth (if there are any lumps still left, microwave for 15 seconds and whisk again). Pour over pretzel mixture (I use a piping bag to do this neatly, and I pinch the end when transferring the bag from one dessert cup to the next so it doesn't flow out when I don't want it to). Place in the refrigerator or freezer until firm.
When chocolate is firm, add caramel popcorn on top.
Dessert can be frozen until ready to serve. Keep frozen until ready to serve. I recommend keeping the popcorn separate and adding it that day.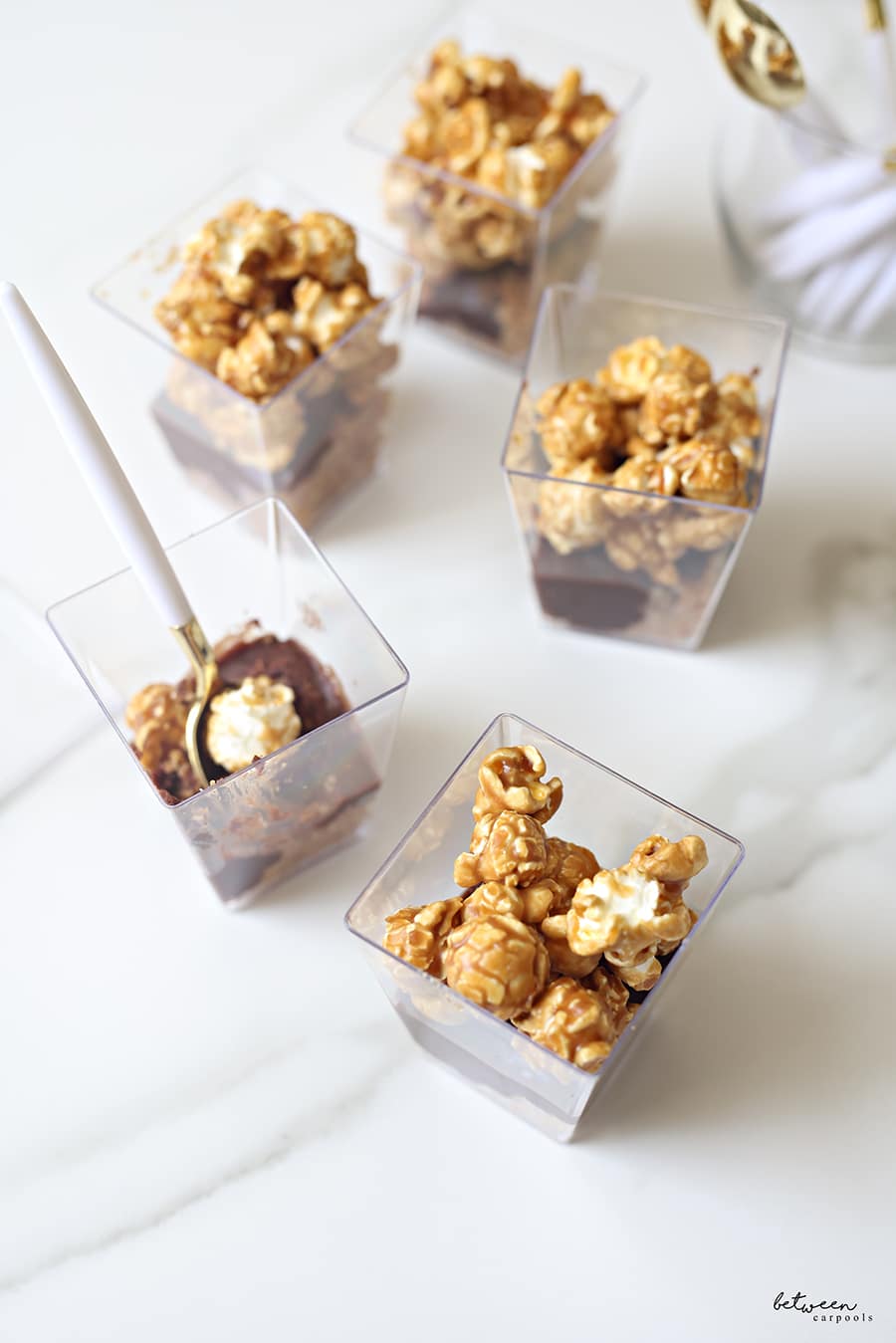 FOR EXCLUSIVE CONTENT AND A PEEK BEHIND THE SCENES, MAKE SURE TO JOIN OUR WHATSAPP STATUS HERE.