These little Chanukah touches add a lot!
This table accent is the perfect, easy element to add to your table (just make sure you have enough dips to serve).
Click here to see the full tablesetting featuring this idea!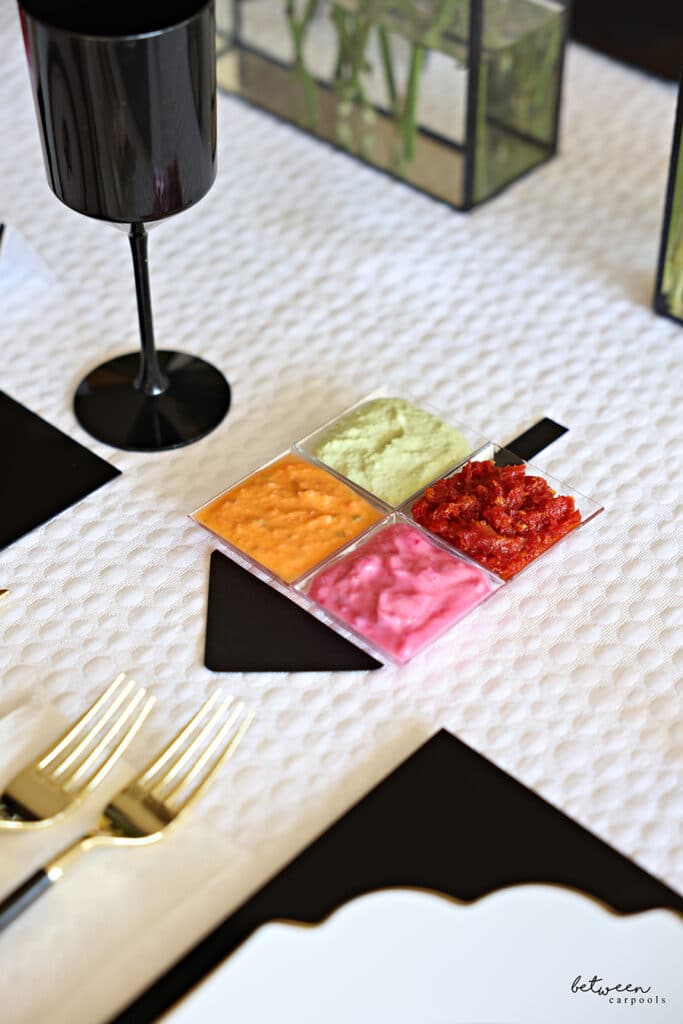 You'll need:
Black Cardstock. I used these little squares because they're easier to cut and keep everything even. You can also simply pick up a sheet of black cardstock at your local craft store.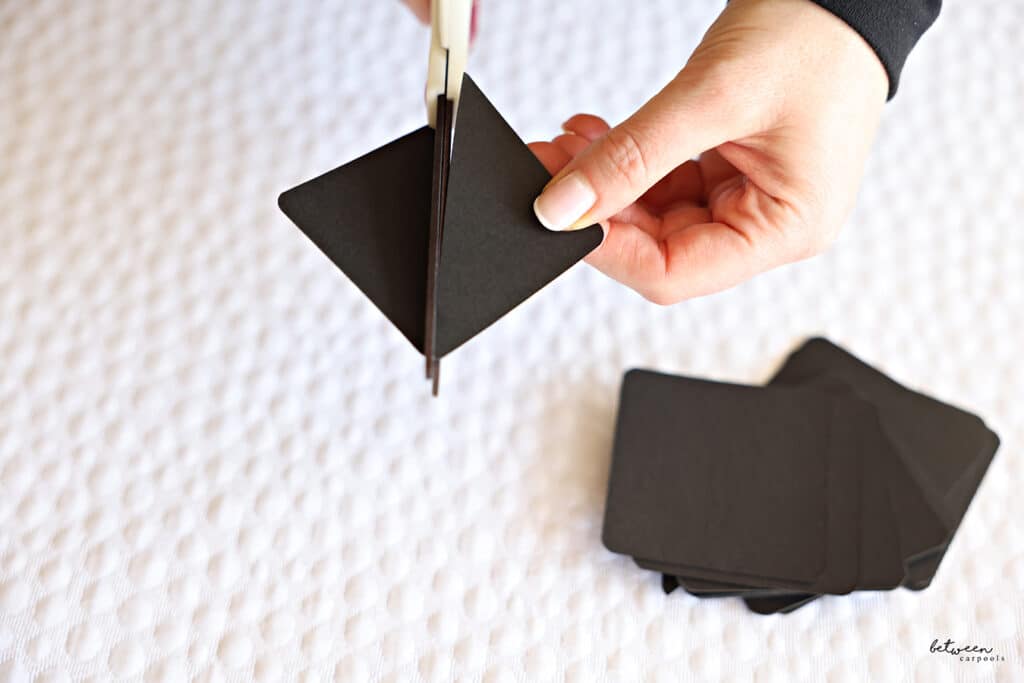 Of course, you can change the color to match your table. If using the small squares of cardstock, simply cut each square on an angle to create the bottom of your dreidel.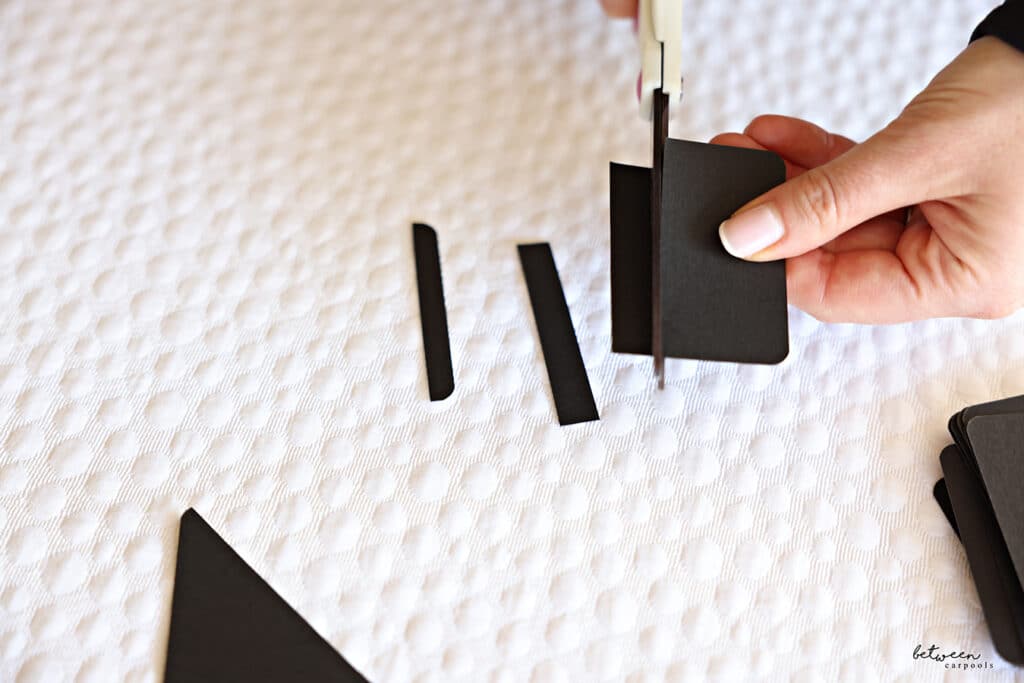 Cut a "stick" for the spinner from the remaining half (as pictured).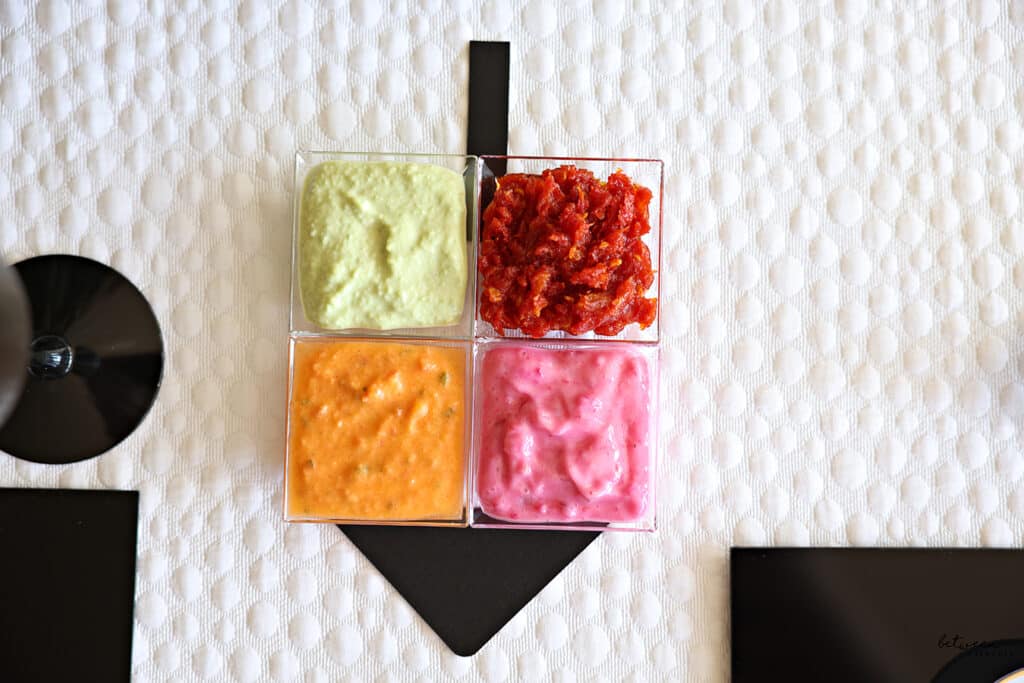 Place four dip dishes together on the table in a square shape and add the bottom and top of the dreidel in the appropriate spots.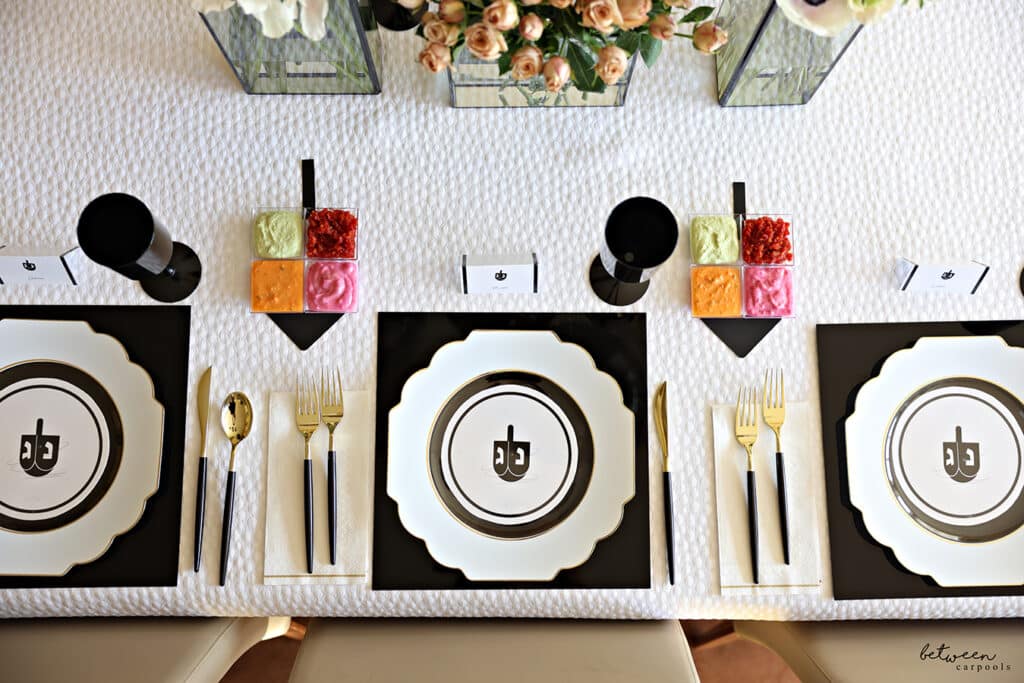 FOR EXCLUSIVE CONTENT AND A PEEK BEHIND THE SCENES, MAKE SURE TO JOIN OUR WHATSAPP STATUS HERE. JOIN OUR WHATSAPP GROUP AND WE'LL LET YOU KNOW WHEN A NEW POST IS UP!