Create a beautiful and thoughtful package in a few simple steps.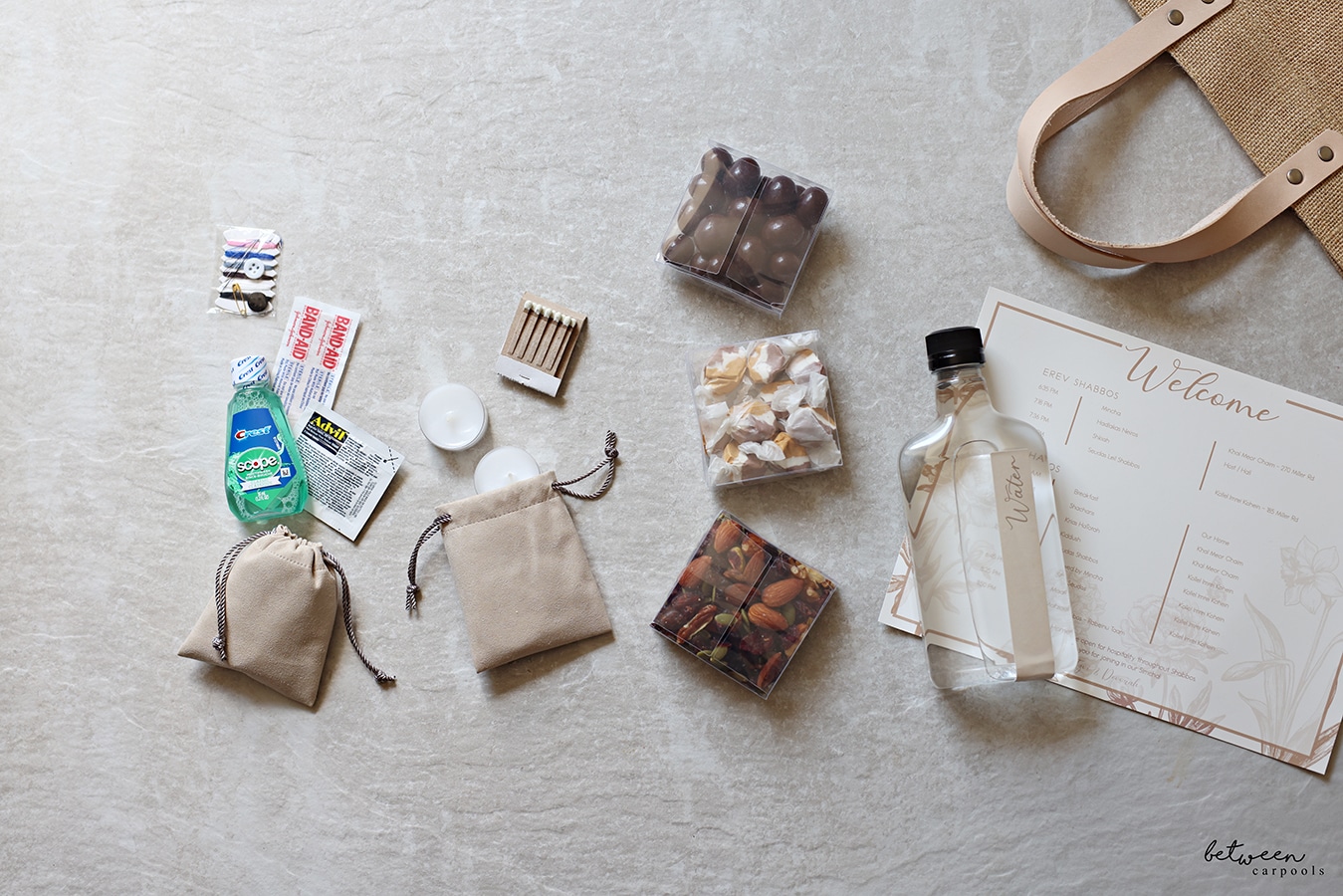 Find a beautiful BOX or BAG to create your package in. Think out of the (typical) box! You can use a pretty tray, magazine rack, storage box…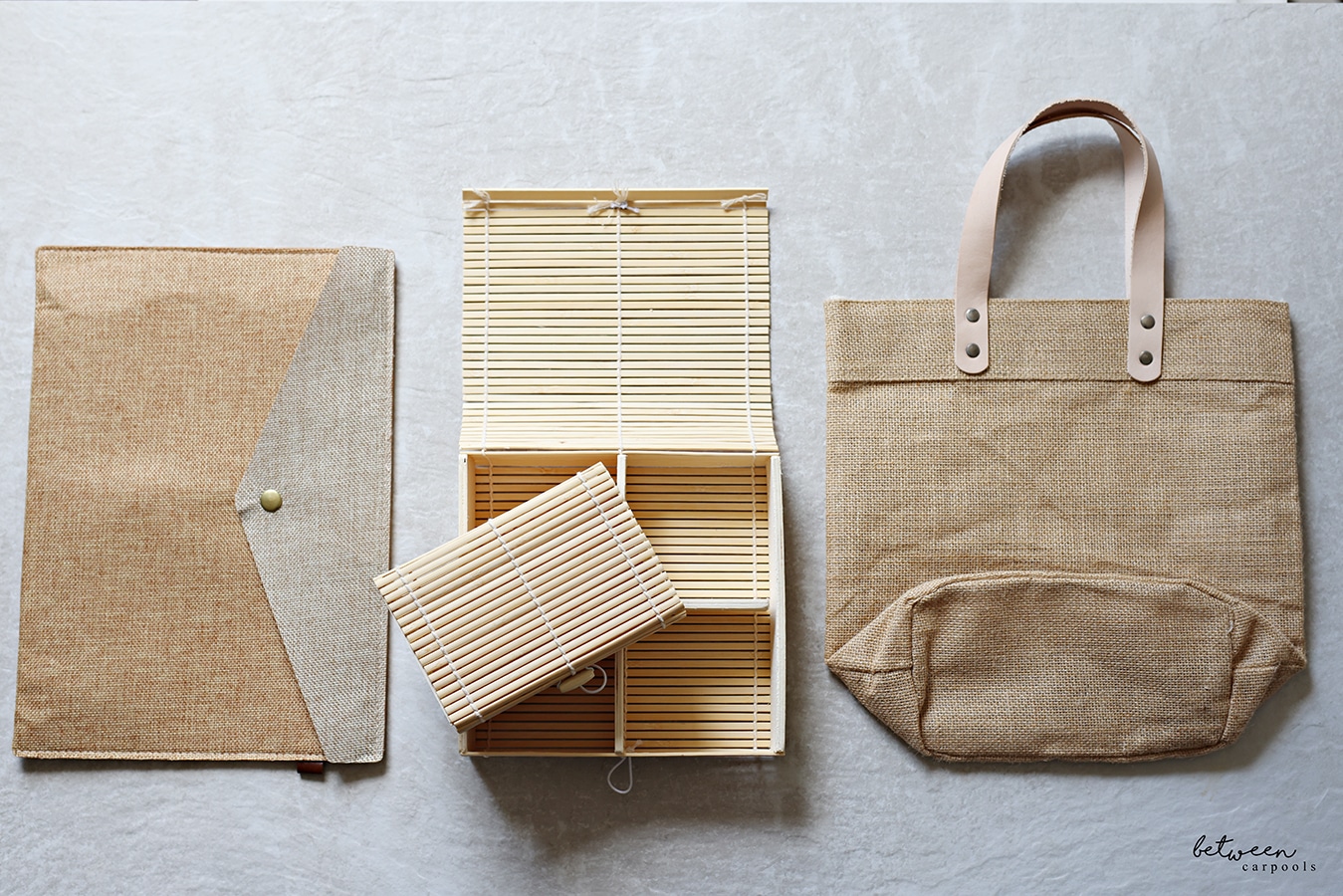 Scout stores and websites like Amazing Savings, Michaels and Amazon.  There is no perfect size, just keep in mind the components you will be including (Read on to see what we love to include!).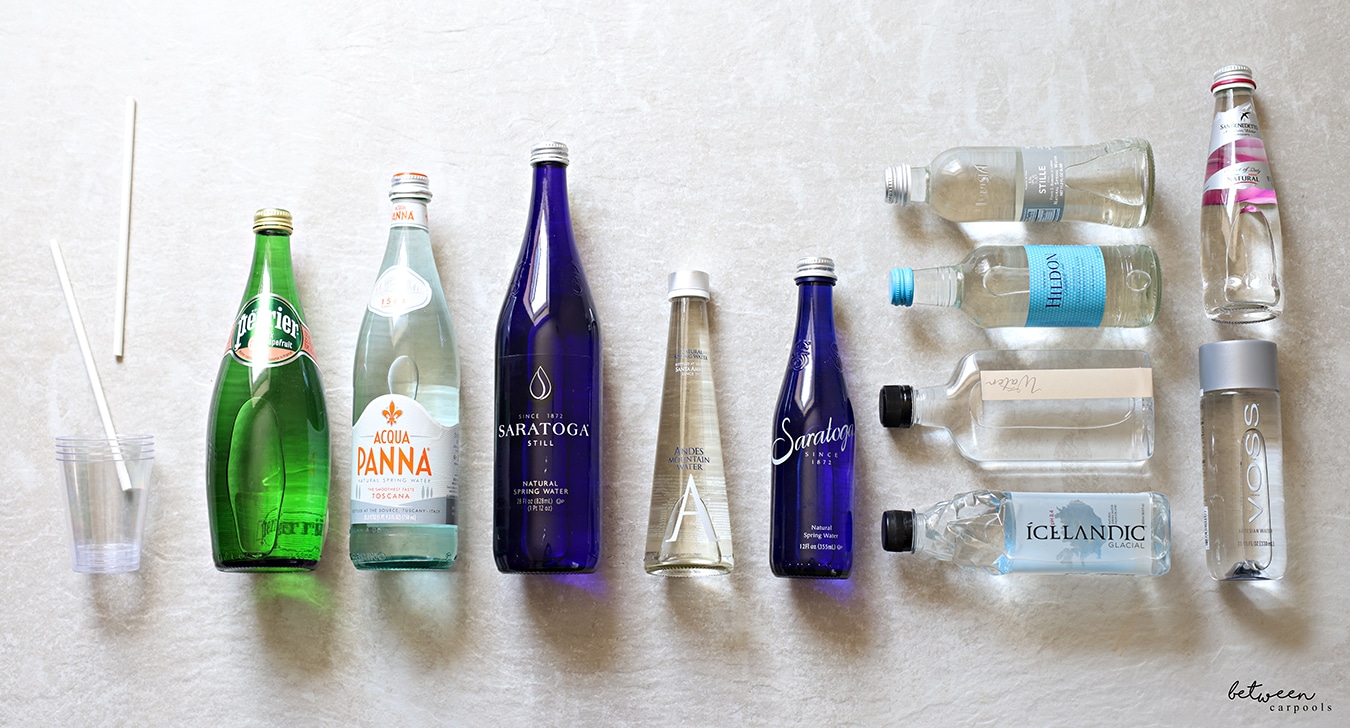 WATER
Water is something you don't want your guest to be without! To begin, make sure the bottle fits into the bag you bought. You can include one large bottle of water or two smaller bottles. Water is a great way to bring in your accent color: think green Perrier, blue Saratoga, grey Voss, orange Aqua Panna… Be sure to include straws or cups.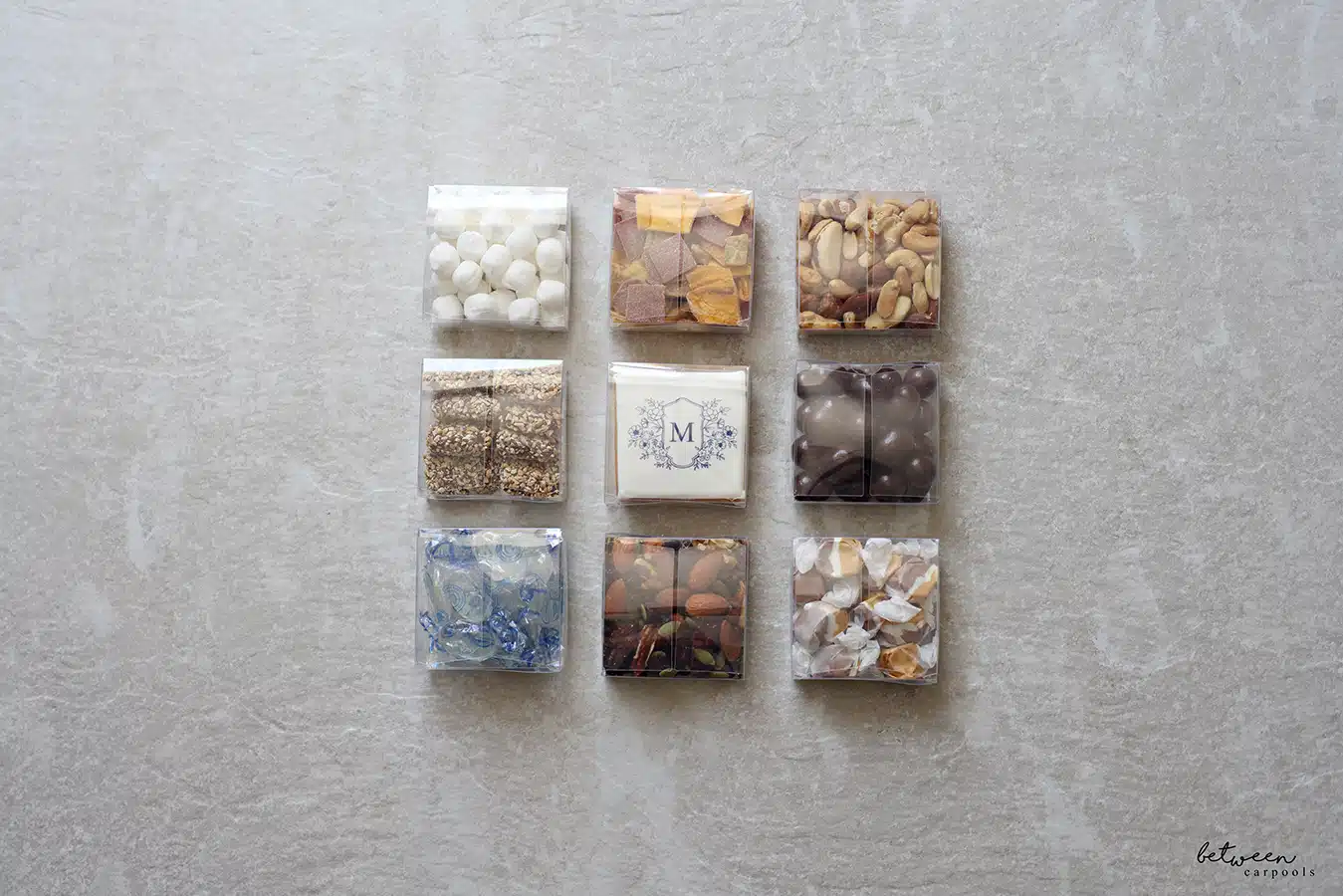 FOOD
Working with an average size box, three food choices should be the perfect amount. Here's how we like to break it down:
A – Something sweet – Chocolate, candied nuts, dried fruit, sucking candies…
B – Something salty – Nut mix, salted almonds, salted cashews… (Keep in mind if there are any nut allergies)
C – Candy will be enjoyed if your guests are coming with children. Saltwater taffies are a great option as they are classy looking and enjoyed by kids – and by those young at heart!
– Cookies are nice to include but if you are putting up your guest in other people's homes, remember that the hostess will not always appreciate this.
– A refreshing mint is always great after a long Shabbos Seudah – after dinner mints, mint sucking candies, pillow mints…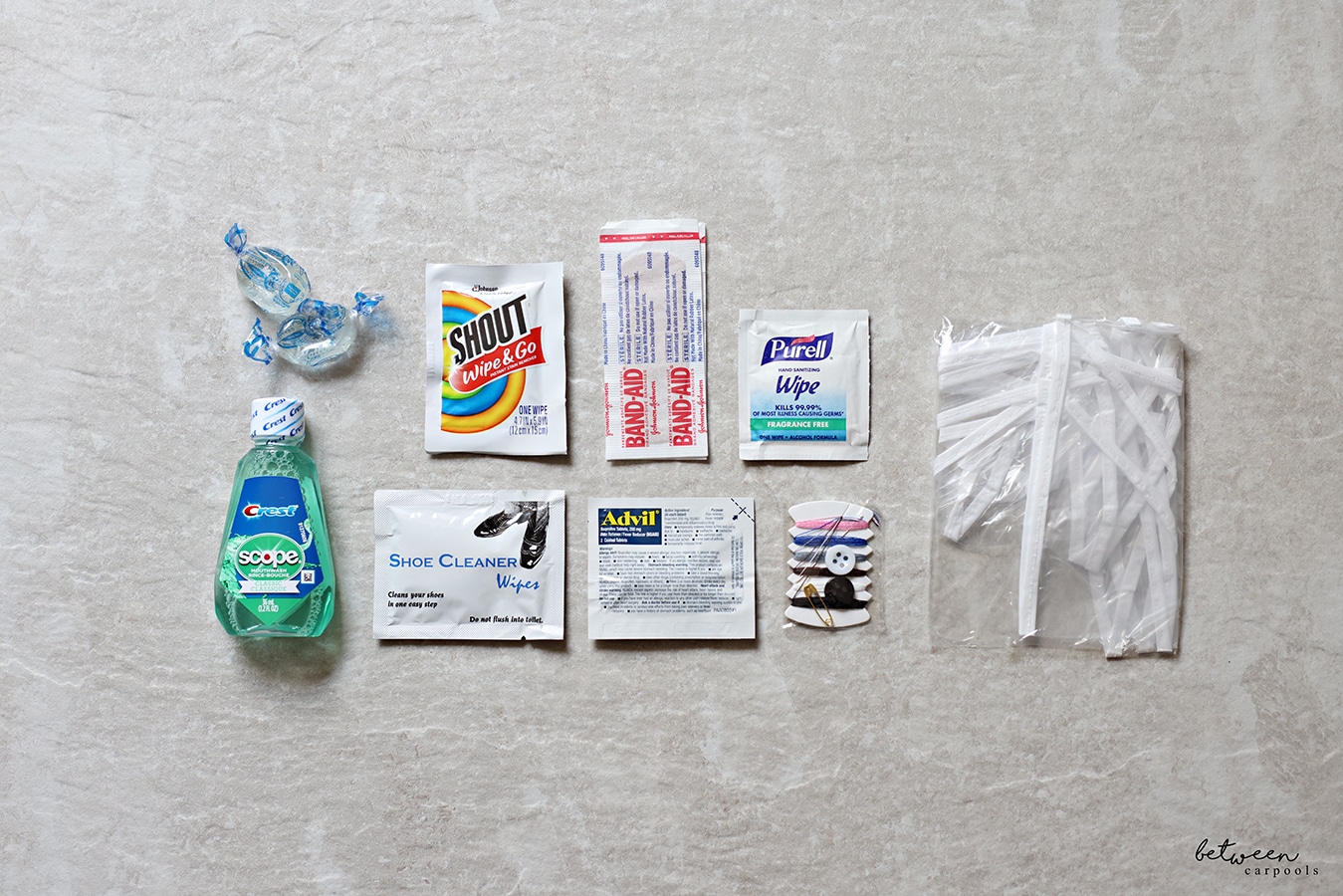 TOILETRY POUCH
Fill a small drawstring bag with amenities your guests may need on Shabbos. Your guest will feel so good that you thought of all their needs!
Some basics I like to put in include: Scope, Advil, Band Aids, a mini sewing kit with safety pins and a rain bonnet if there is rain in the forecast.
If your guests will be having a longer stay, you may want to add in a few more things they'll find useful – Shout wipes, shoe shine wipe, or perhaps makeup remover wipes…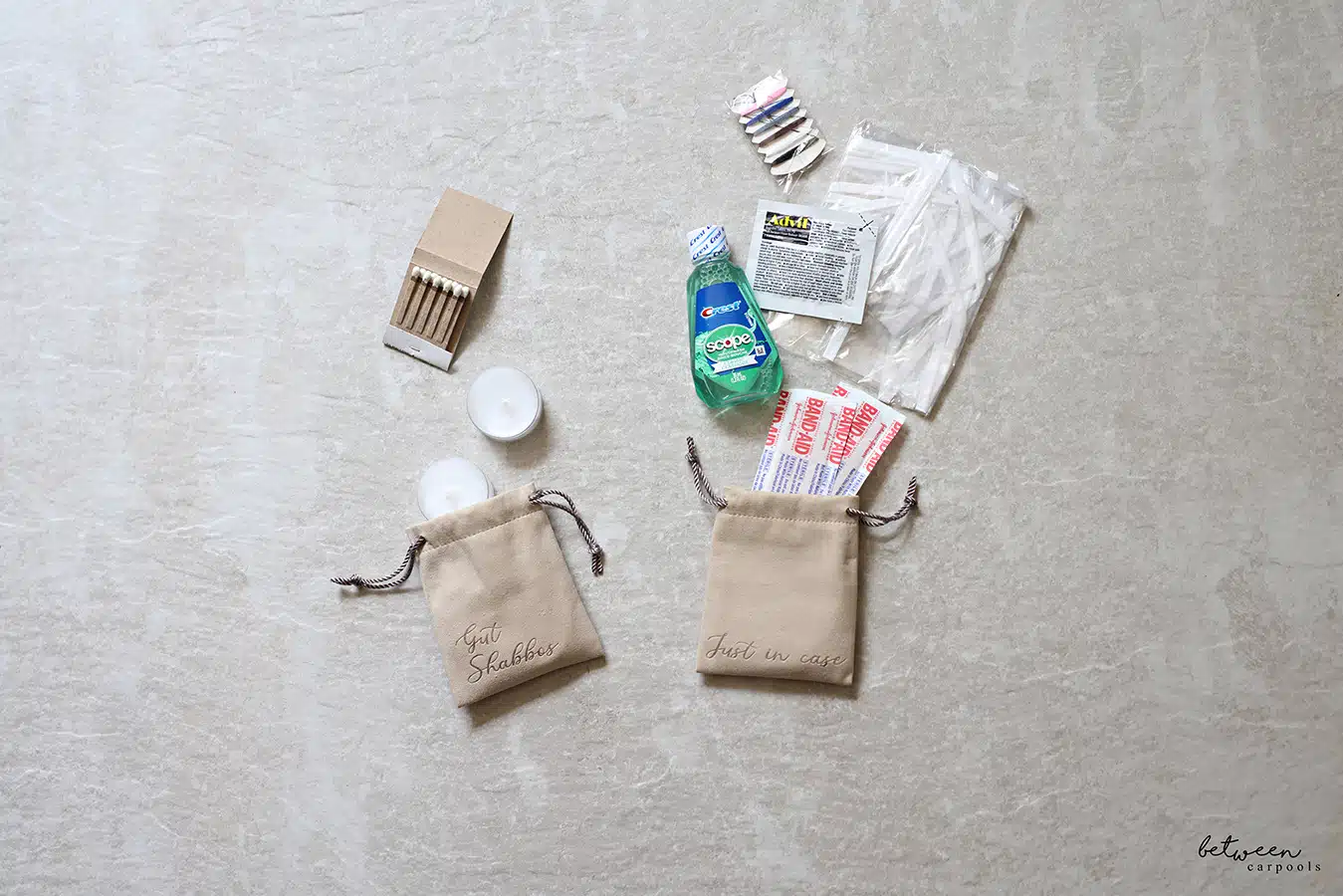 HADLAKAS NEIROS POUCH
Many hostesses will prepare candles, and candles are usually available in the hall. However, in case your guest will want to Bentch Licht where she is sleeping and is staying in an empty house, slip two tealights and a match box in a drawstring bag (3" x 4" is a perfect size) and you are good to go!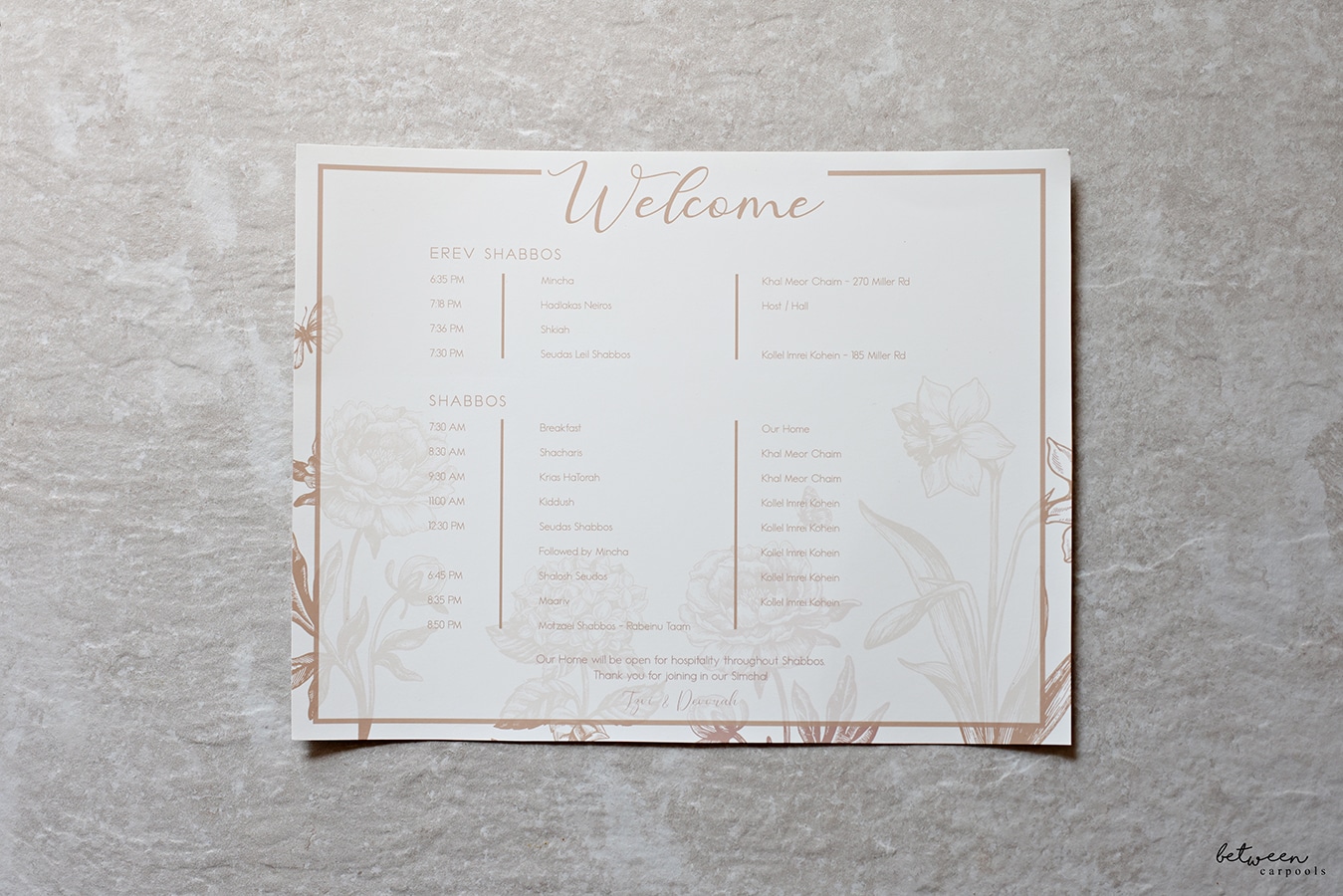 ITINERARY
The itinerary is an important part of a well planned Simcha. Be sure to include time – location – address for each of the important events taking place over Shabbos.
Hadlakas Neiros, Mincha, Kabalas Shabbos, Seudah, Breakfast, Shacharis, Kiddush, Seudas Shabbos, Mincha, Shalosh Seudos, Maariv and Motzei Shabbos are the basics. 
Writing a short message thanking your guests for coming is a thoughtful addition that is always appreciated.
You can also write down any important Eiruv information that your guest might need to know. If your guests are not familiar with the area, it's nice to include a map.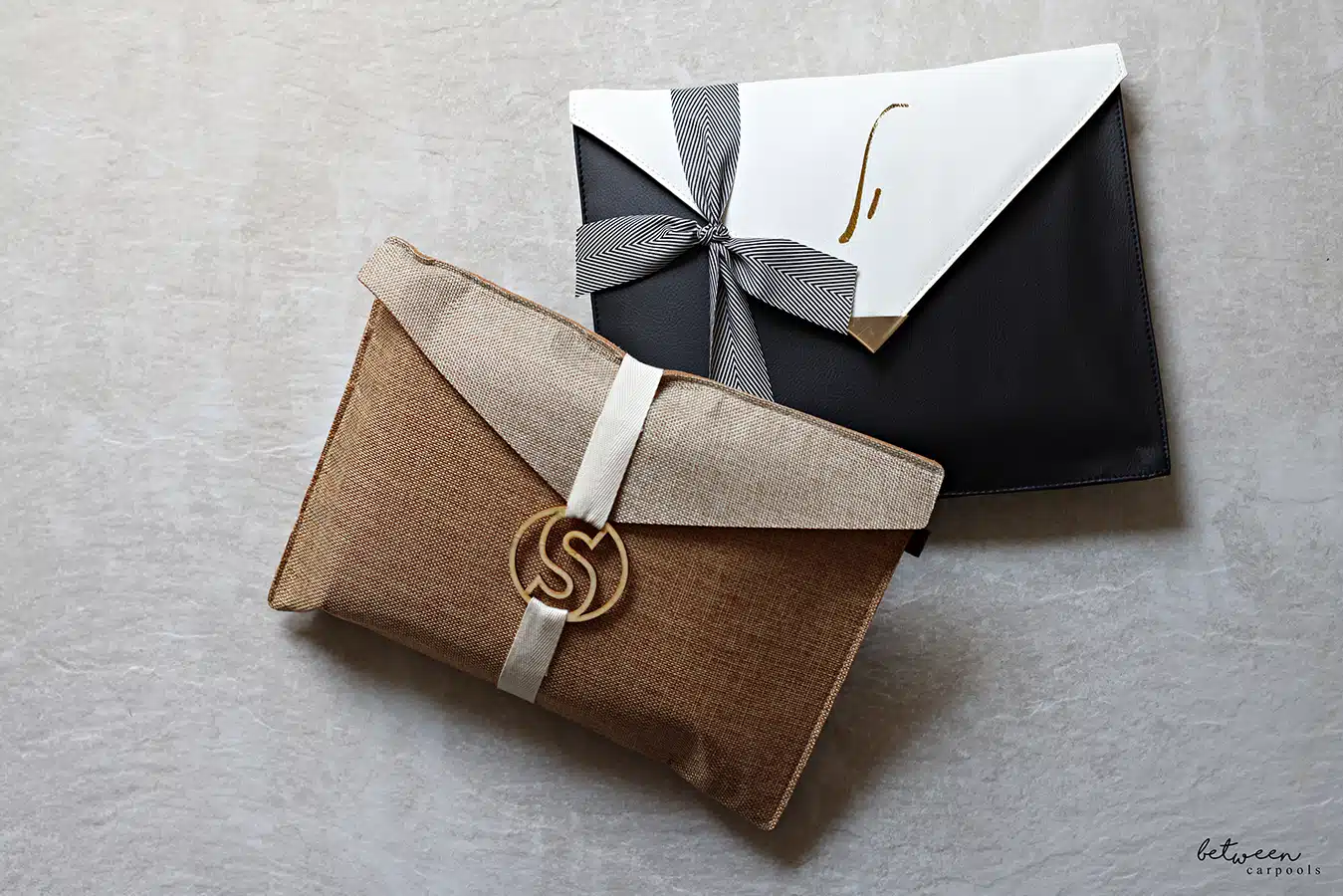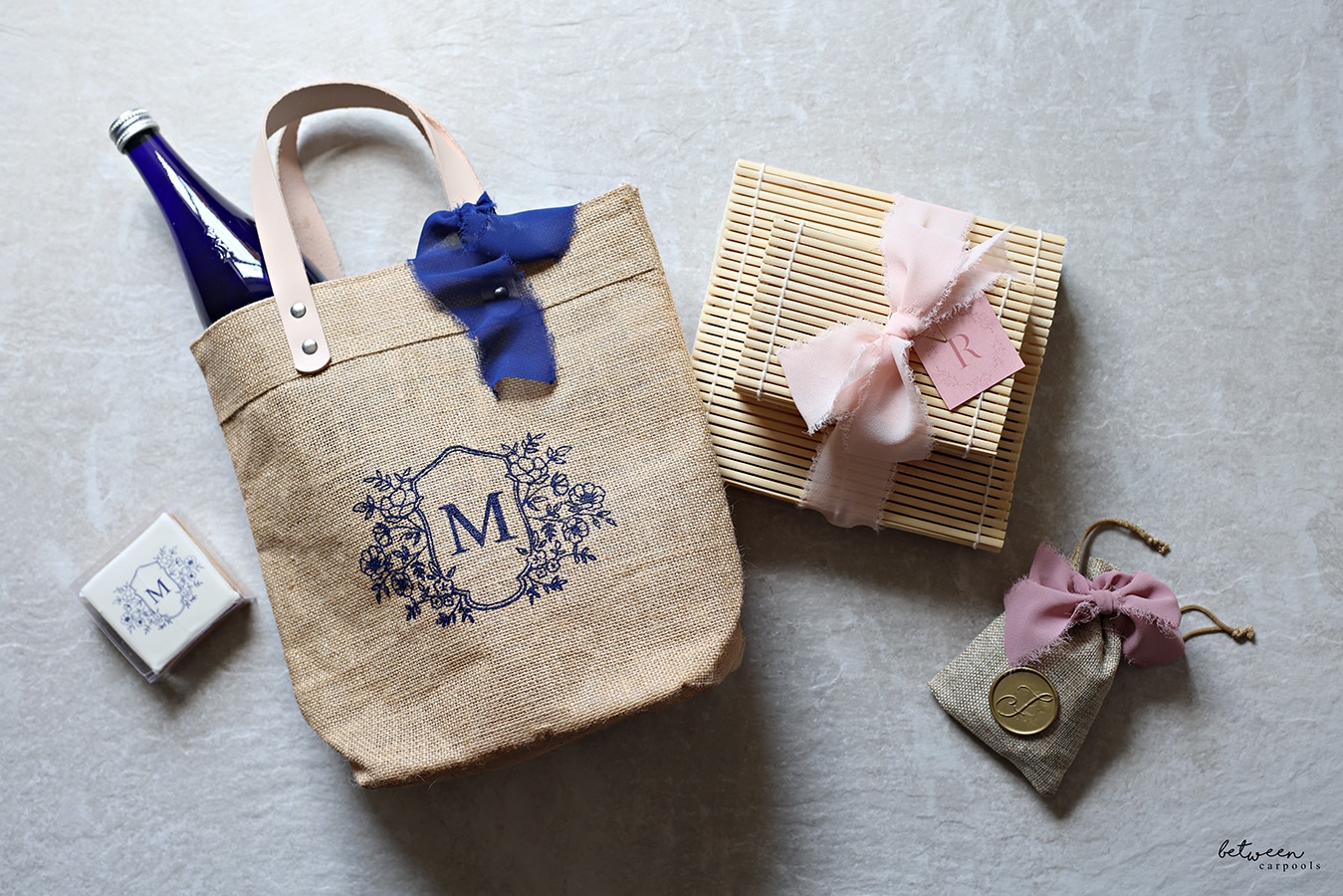 Choose a pretty RIBBON to tie it all up and complete the look! You can also add a personalization with a tag/ sticker/ wax seal / charm to give your packages a special touch!
Simchos by All!