They're breathtakingly beautiful, and they couldn't be simpler to make. Yet, they'll add so much to your Shavuos table.
This past Chanukah, we showed you how to make these confetti place card holders. But really, the idea came about last Shavuos time, when Shaindy showed us how she used these to beautify her Yom Tov table.
The confetti version may have been fun, but this floral version using dried pressed flowers, are absolutely gorgeous. 
This project is a win-win. Kids keep busy choosing the flowers and designing each place card. Yet, these don't come out looking like a kids' project. They inevitably come out beautiful. Just let an older teen or mom do the actual lettering and you have this gorgeous element to add to your table.
You'll need:
Pressed Flowers
White Lettering Pen
Acrylic Photo Frames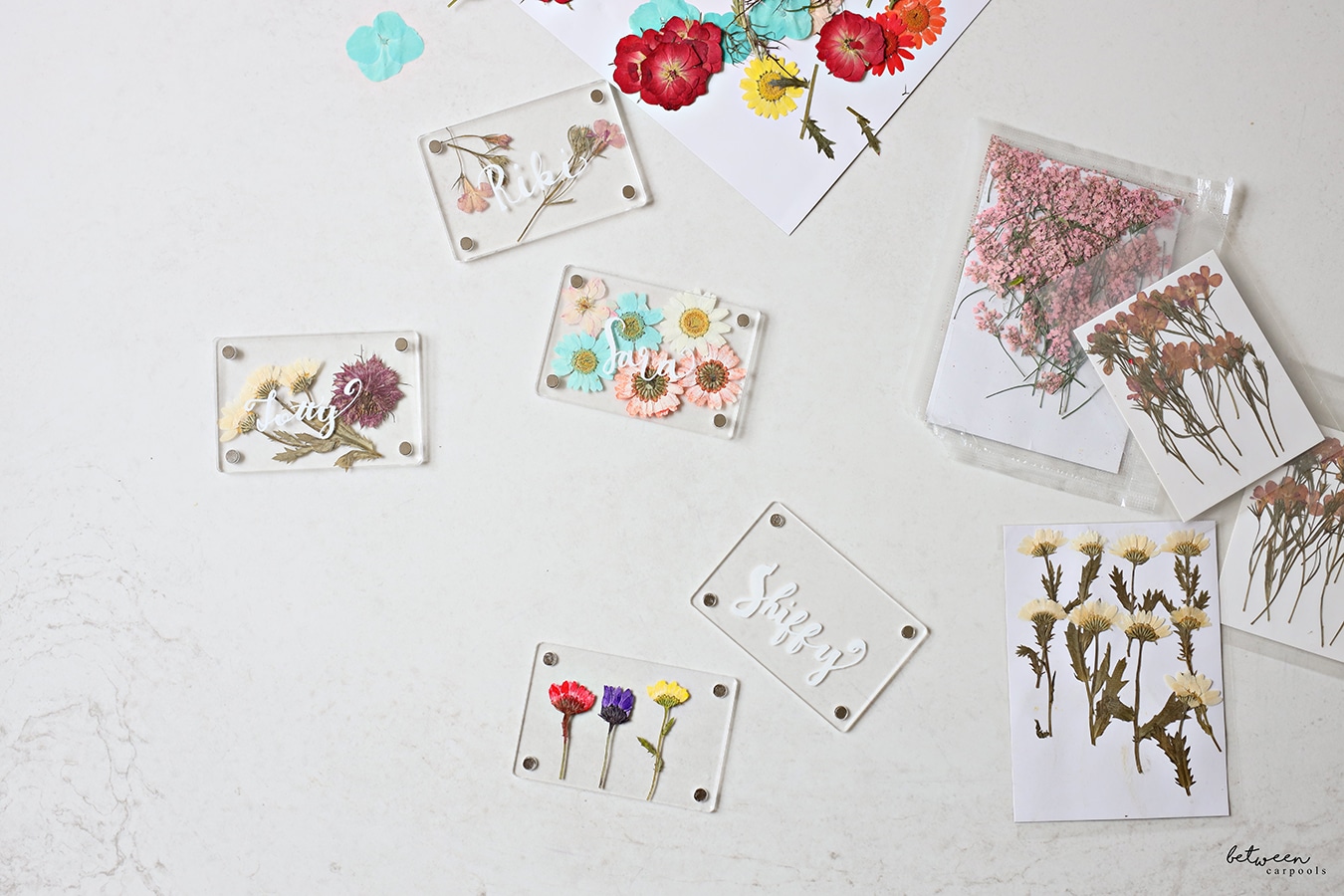 Just arrange the florals inside the photo frame.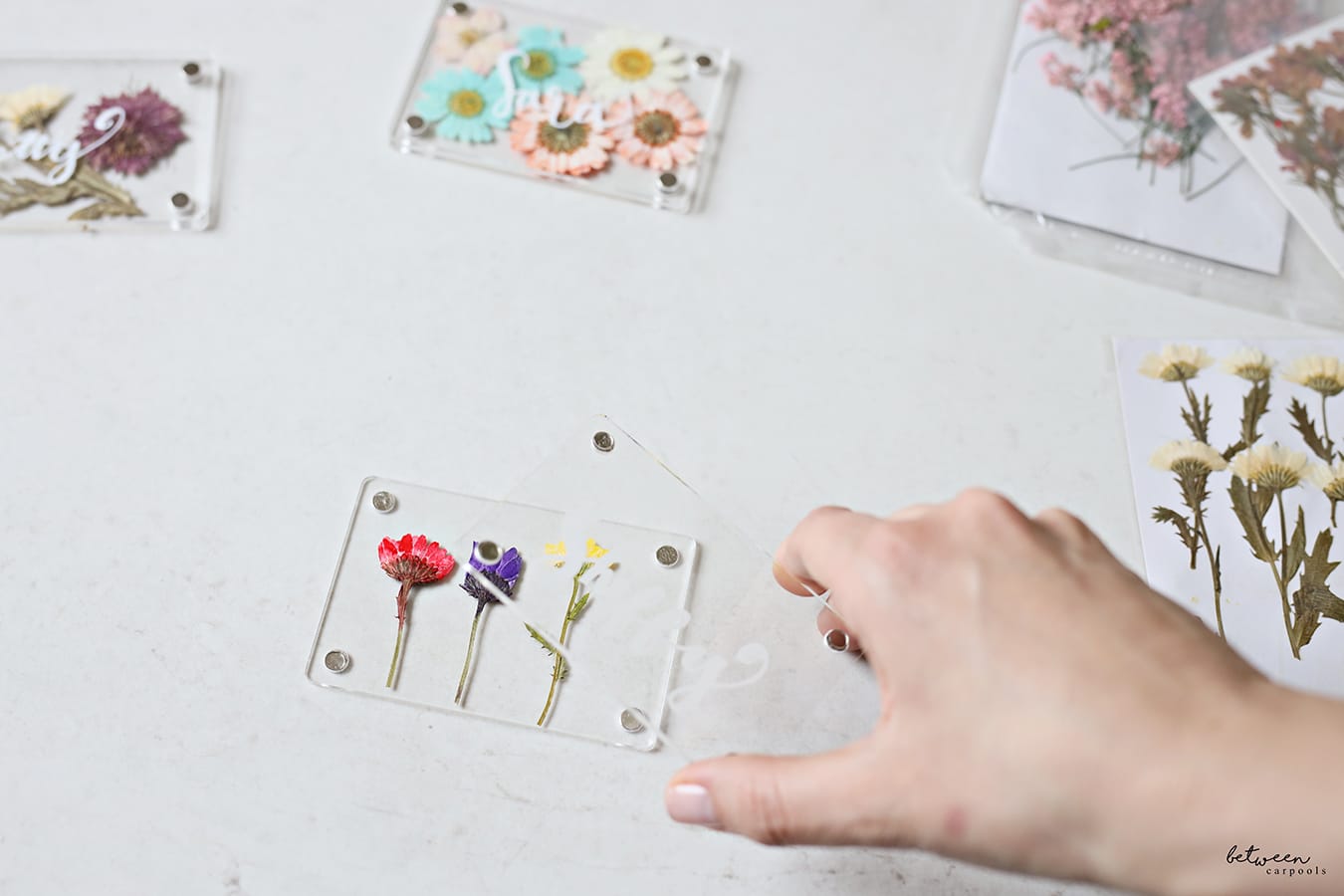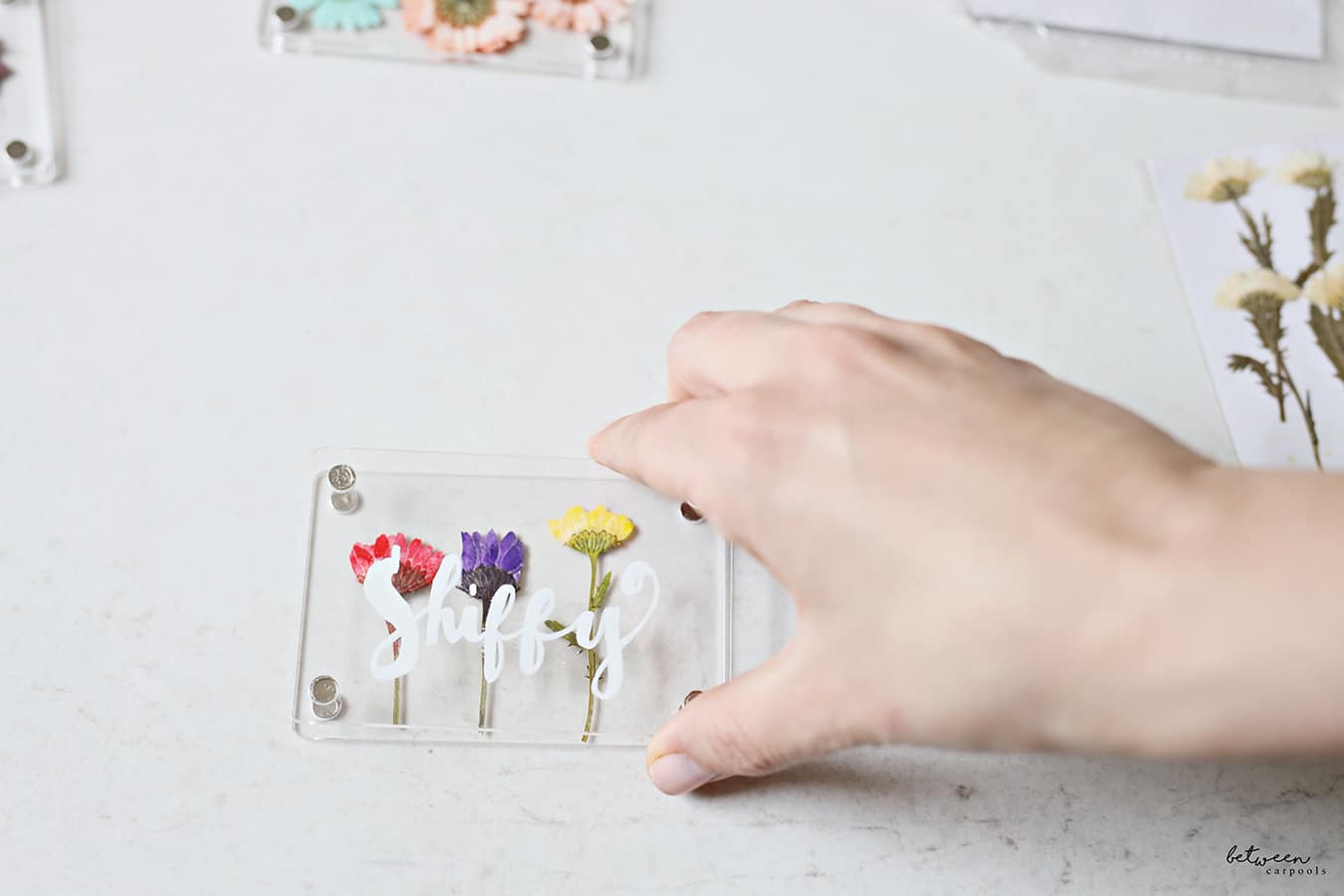 Close it up. Then add the name. 
Note that the florals are very delicate. That's why they work well inside these frames which keeps them sealed and protected.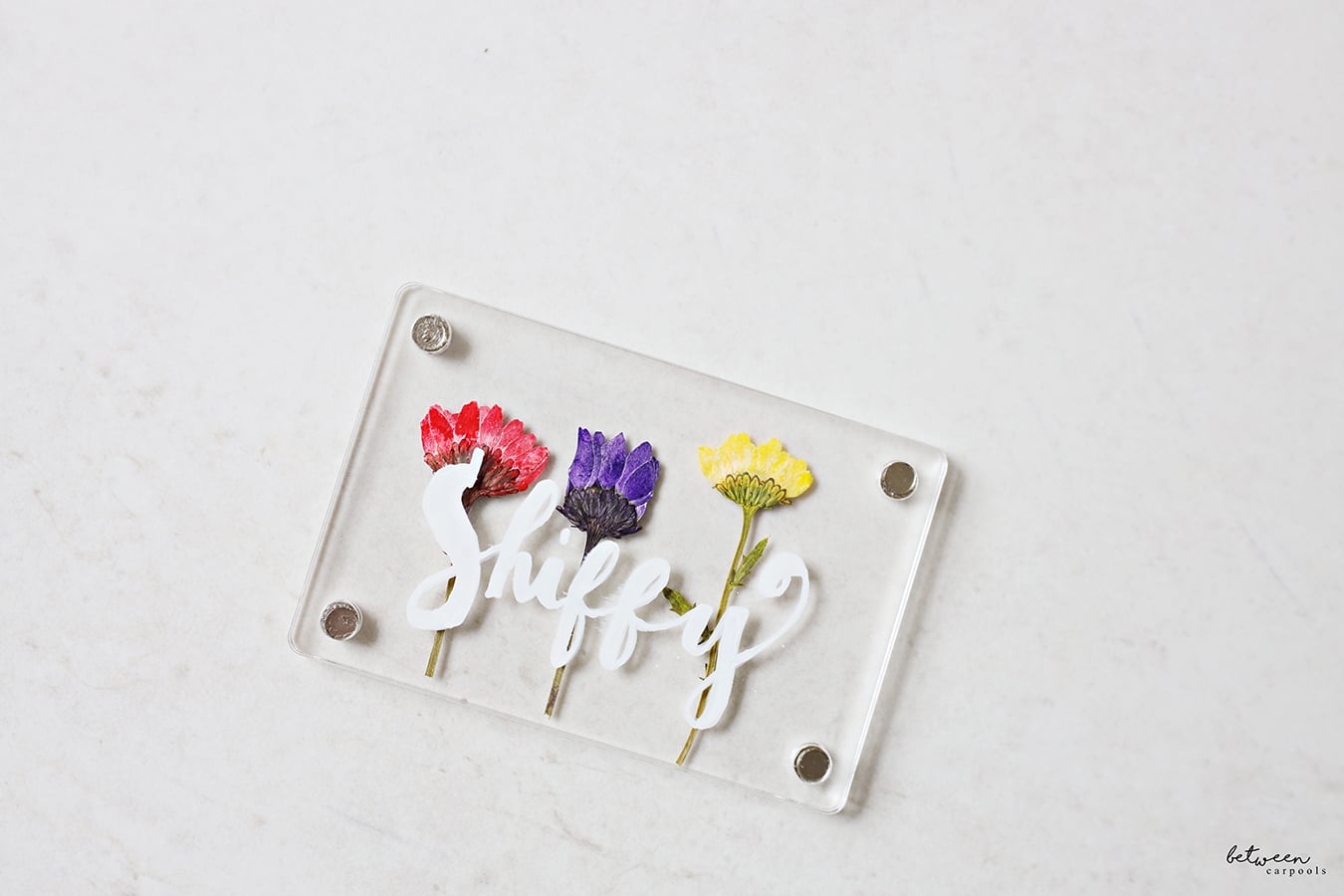 Such pretty place settings! Of course, we're pairing our place cards with Luxe Party dinnerware. Our favorite Coupe dinnerware is available in lots of new colors too!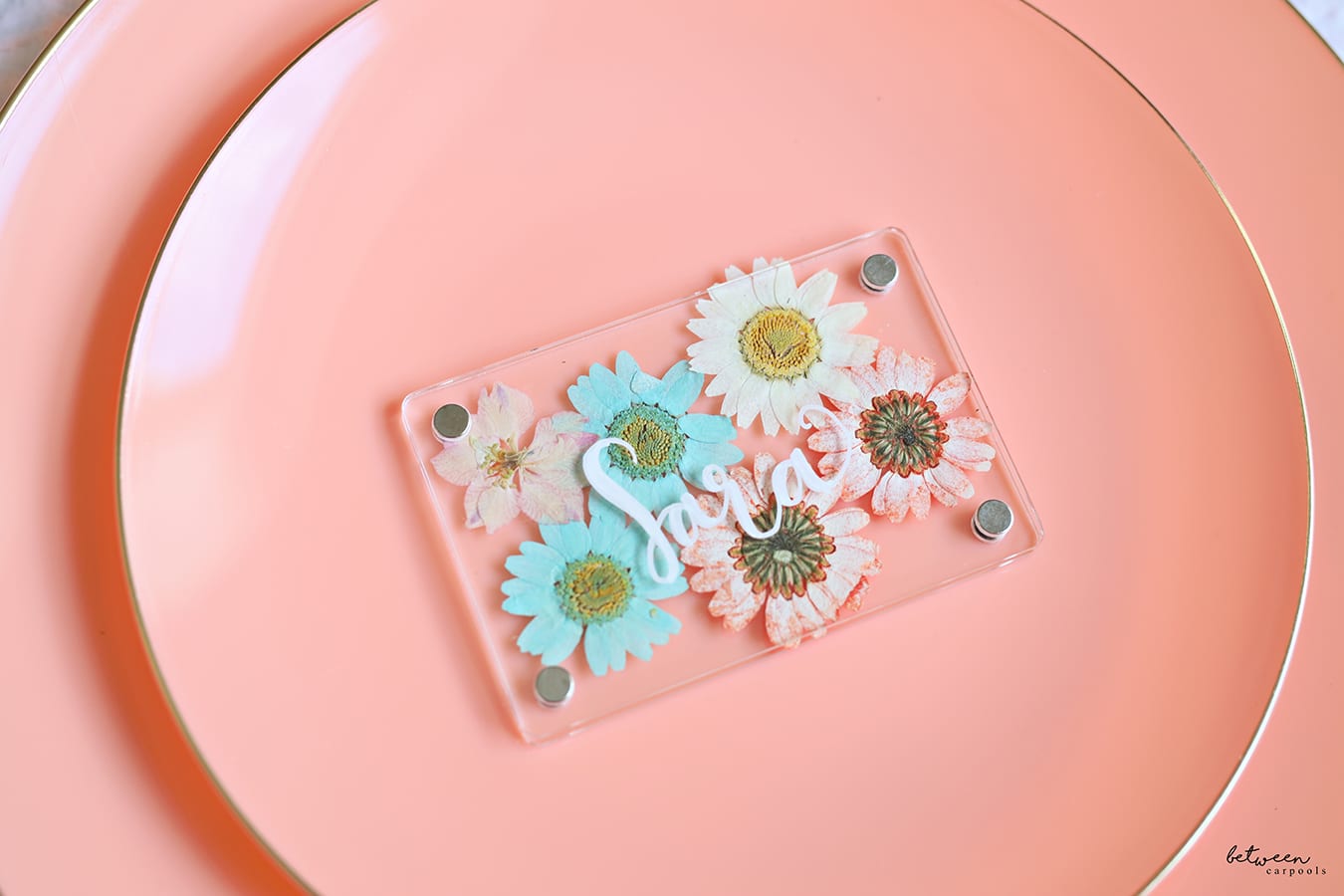 This coral color is new and so beautiful for spring!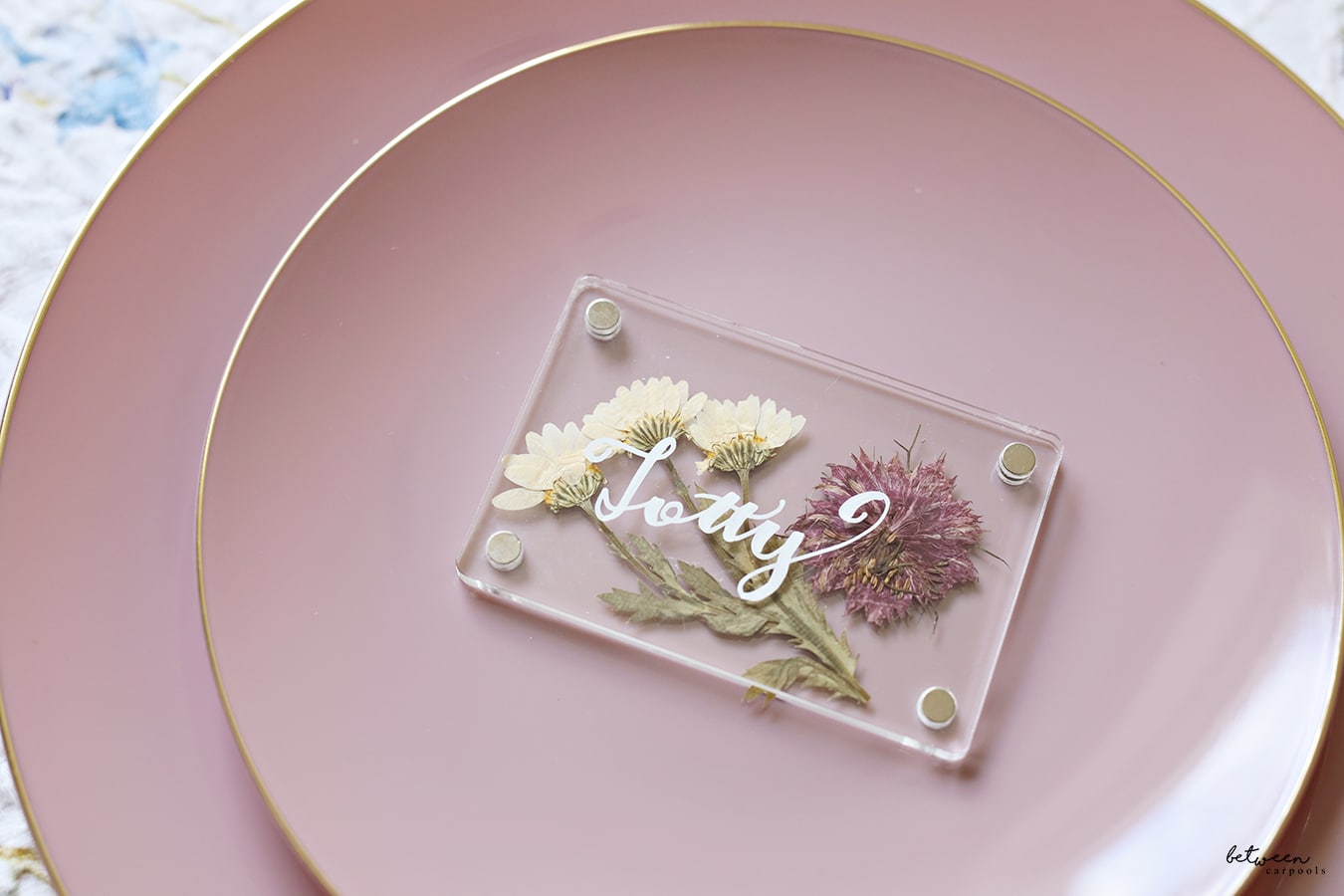 Don't want bright? The mauve is understated and gorgeous.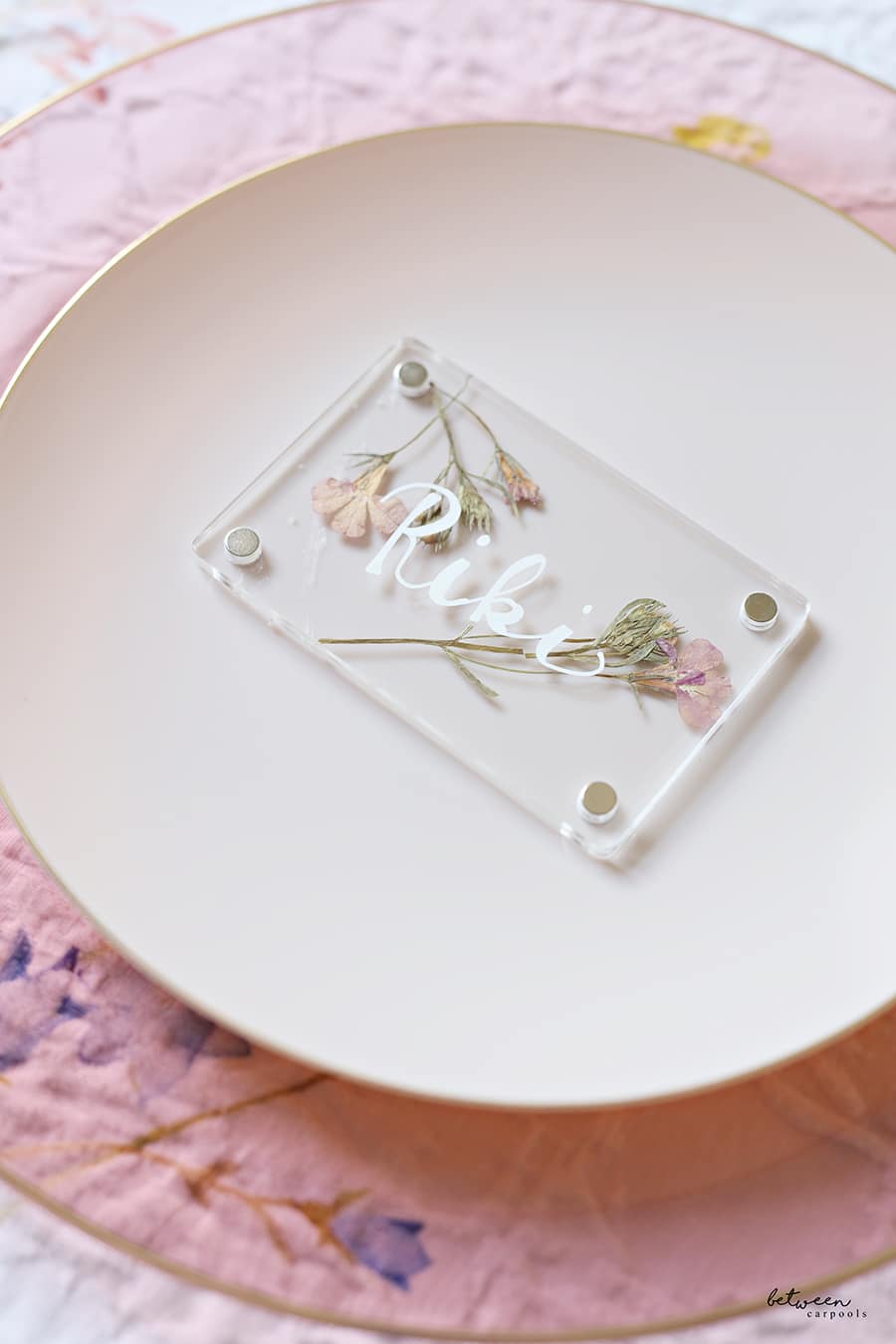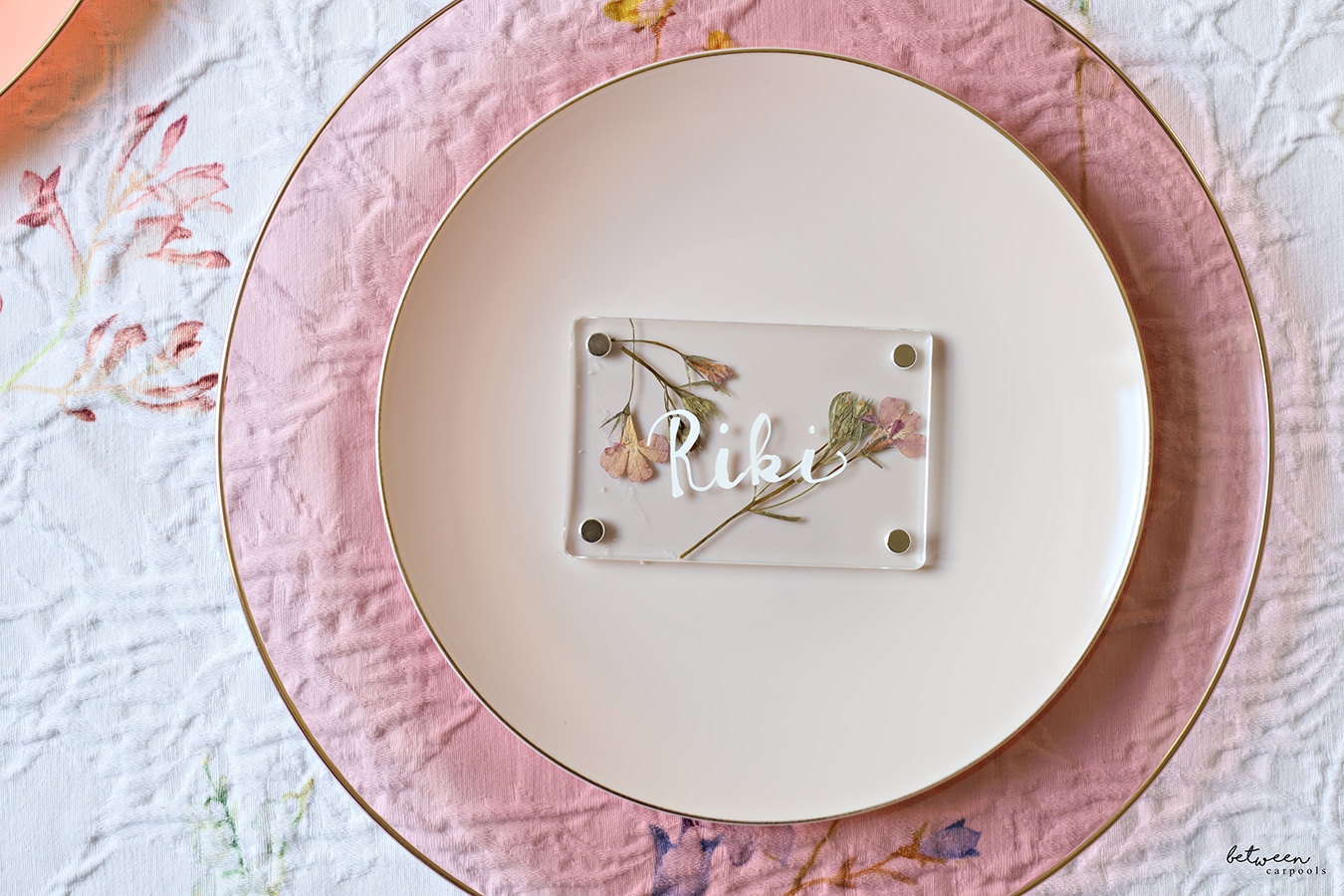 Perhaps our favorite of all the new colors is this Semi-Transparent Rose. We love it paired with white.
(Don't forget to use code BCP15 when ordering your dishes).