Got twins? This may be your go-to double stroller solution.
Twins are so exciting! The double fun, double joy, and double trouble.
When it came to selecting a carriage I called every twin mother I knew and heard more than double the advice. Some loved their Bugaboo Donkey Twin Carriage, while others complained that it took up too much room in the trunk of their cars. Others recommending buying 2 car seats and an inexpensive double Snap n' Go and a separate good carriage for the house and for walking.
I decided that for my lifestyle, the Doona would work well. The Doona Car Seat is a car seat and stroller in one piece, as the wheels are attached. It's easy to take in and out of the car. Since these twins aren't my first children, I would be taking out one at a time on many occasions, so it would be useful for me to be able to use only a single stroller on occasion. In addition, I have plenty of older kids who could wheel one stroller while I wheel the second. In addition, I already had a double stroller that I could use once my babies were a little older and sat up well.

The Doona, though, doesn't come in a double version, which I would need if I was ever out on my own with both of them. With some research and trial and error, I put together my own double Doona.
All you need is 2 straps that are inexpensive and easy to add on and off.
If you have the old-style Doona you need this 18 inch Rubber Twist Tie. If you have the Doona Plus (as shown in these photos) you need this 24 inch Rubber Twist Tie.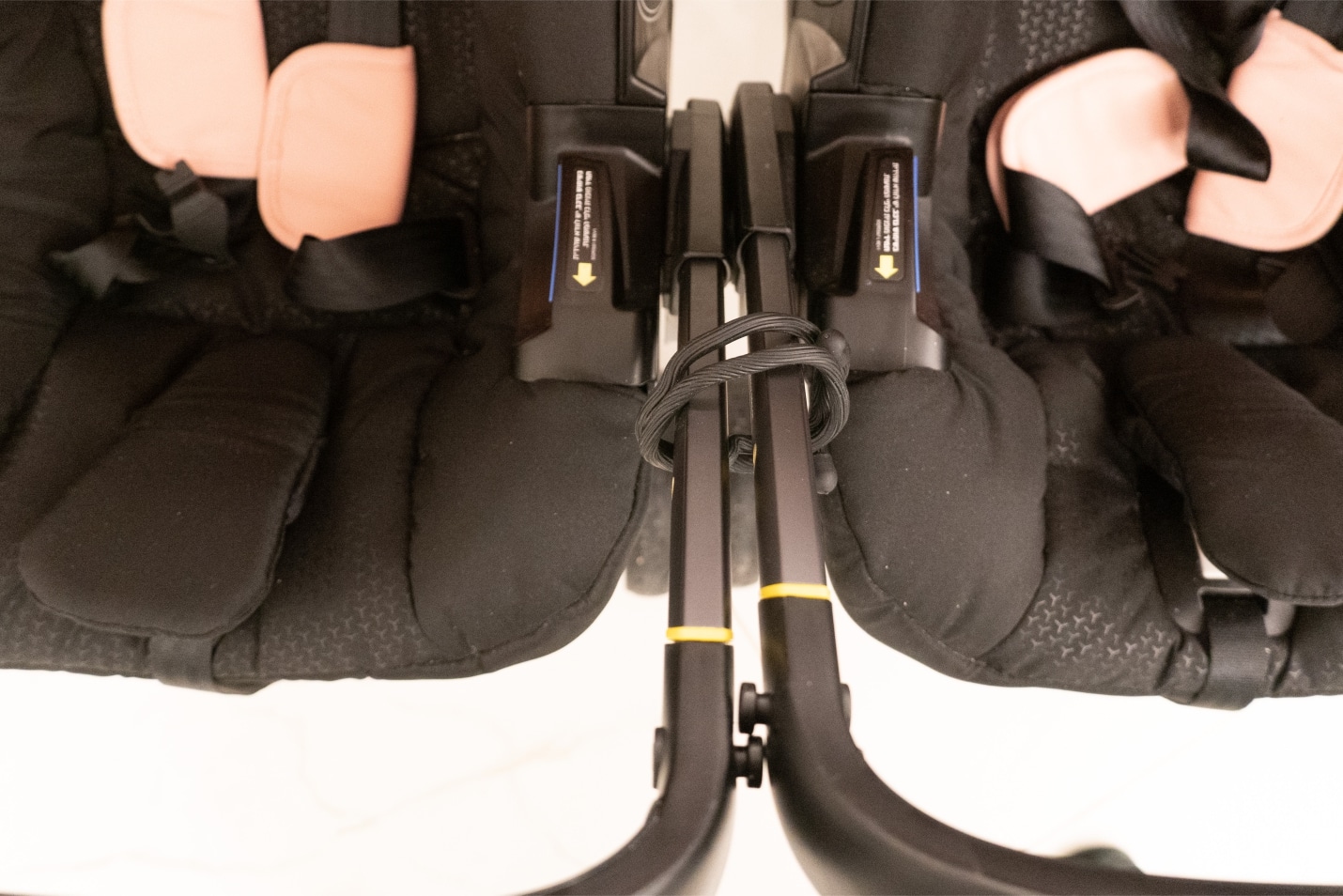 Tie one twist tie by the handle and one by the wheel. If you will only be pushing the stroller a short distance, like from the car to a store, you can quickly tie just the handle and it'll be secure enough. If you'll be pushing the stroller for a longer distance, tie the bottom one as well.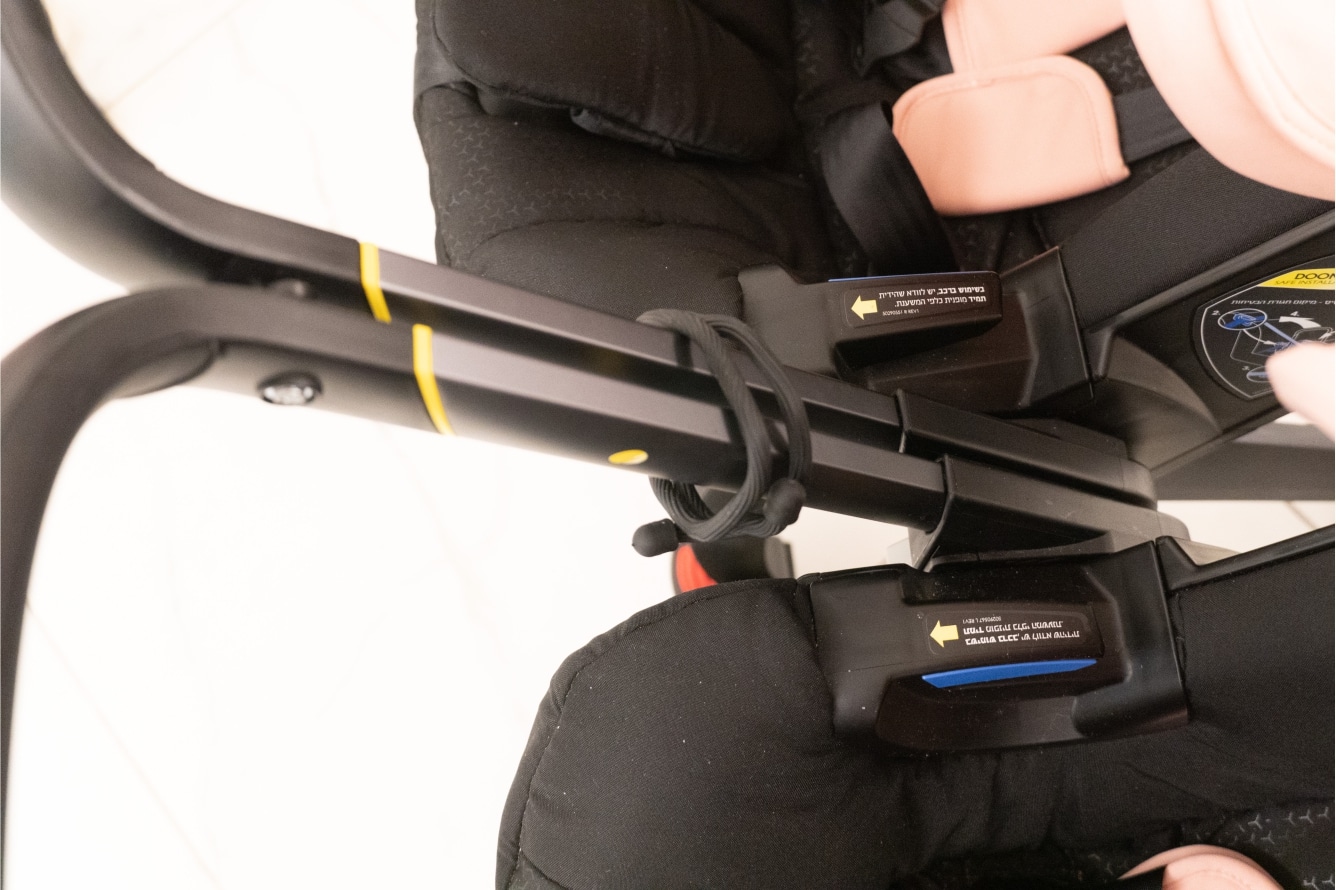 Note the difference between the Doona and Doona Plus is that the hood of the Doona Plus is easily replaced with lots of color options. In addition, the Doona Plus fabric is less prone to the baby sweating. (Doona Plus says Doona+ on the side of the seat).
Pros for using a Doona Double for Twins:
*Great for in and out of the car (with no extra wheels in the trunk)
*Great for short walks
*You can take one at a time
*You can use one Doona for your next child and sell the second one.
Cons:
*This "Double" isn't for long-distance walking or hikes. It's fine for short walk.
*If you rock the carriages back and forth while they are attached the wheels sometimes knock against each other. (It works fine when you turn, but the rocking back and forth motion gets the wheels mixed up.)
*There is no basket under the carriage.