Just in case–we've made a list of all the things that need to get done before Yom Tov. 
We know you're really busy–and when you're busy, simple things can slip your mind. So we made this list to help you out. This menu download and these coloring pages for kids might also come in handy! And don't forget our Shabbos checklist download, too.
But, with all the things that there are to remember, don't forget the most important of all: Daven!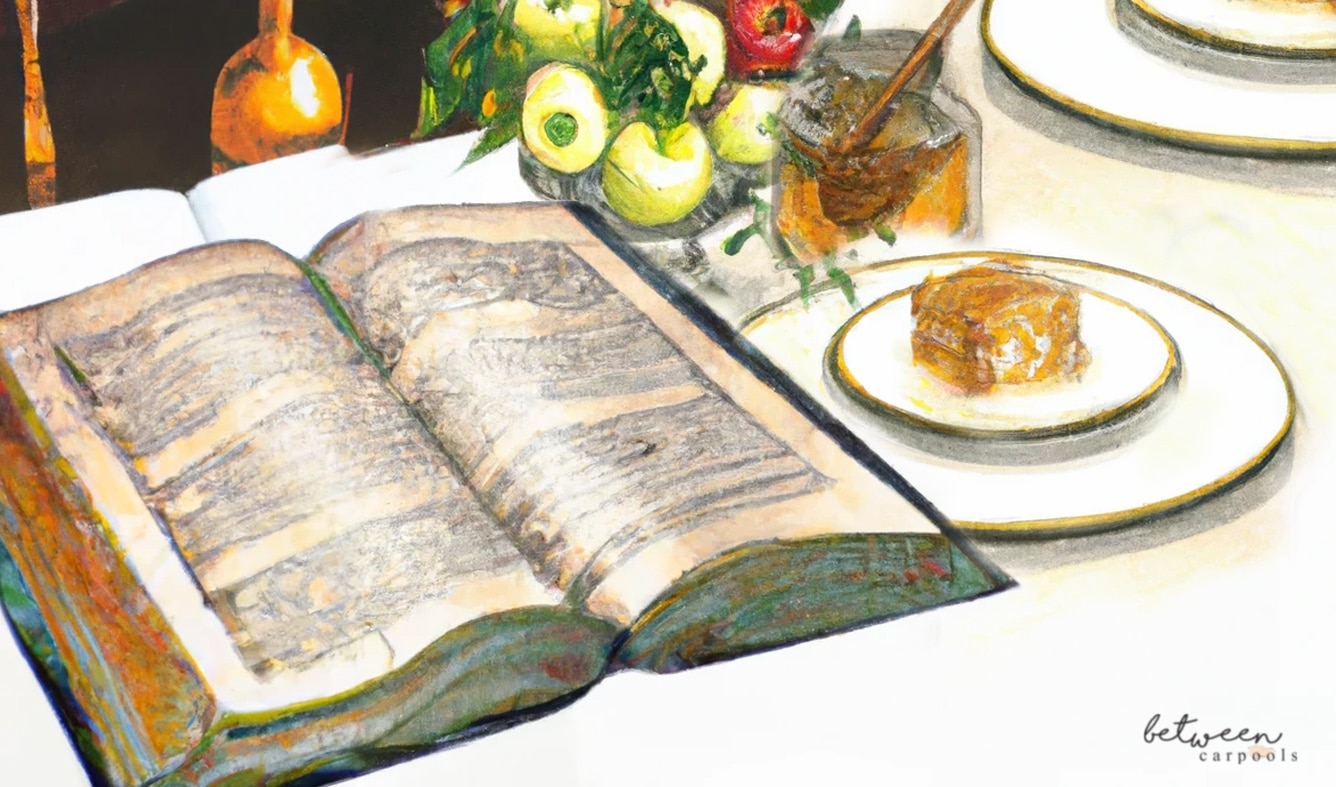 General Yom Tov List:
Call grandparents and other relatives and friends

Set lights around the house

Turn on Shabbos lamps

Turn off or adjust all alarm clocks

Set Shabbos timers

Set the thermostats

Shut your fridge and oven lights

Cut paper towels (or see this post so you never need to!) and foil (you can use precut foil or cut larger sheets so the size is right, to cover your blech and foil pans)

Place tissues in bathrooms

Cut off tags and open packages (Many items are allowed to be opened on YT. Ask your LOR).

Machzorim 

Tissues and a sweater for Shul

Print a Machzor companion, articles… (like 

what to think about when the Shofar blows)

Drop off anything needed at shul if Rosh Hashana starts on Shabbos and there's no eruv

Gift for your hostess

Gift for your big helpers

Activities and toys for little kids

Eruv Tavshilin (if Shabbos is the second or third day)

Yizkor candles 

48 hour candle (so there is fire to use on the second night)

Yaknahaz candle (a candle with double wick) if Yom Tov starts on Shabbos

Tea lights, candles, holders or wicks to light candles

Cut nails

Polish shoes

Defrost food for the second night (since there isn't enough time to defrost and heat at night)

Print or write any recipes you plan to make on Yom Tov
Rosh Hashanah:
Rosh Hashanah Minhagim:
Yom Kippur:
Yom Kippur shoes

Activities for the kids

Prepare food for little ones 

Defrost food for post-fast

Bring machzor to shul before YK (if no eruv)
Yom Kippur Minhagim:
White tichel 

White kittel
CLICK HERE to download and print the list
FOR EXCLUSIVE CONTENT AND A PEEK BEHIND THE SCENES, MAKE SURE TO JOIN OUR WHATSAPP STATUS HERE. JOIN OUR WHATSAPP GROUP AND WE'LL LET YOU KNOW WHEN A NEW POST IS UP!