One day, all the Between Carpools girls and guests got together for a pancake and waffle taste-test. Here's what happened.
This is the story of a group of girls who got together to make waffles. Or pancakes. Or both. The excitement in the air was so tangible, you'd think they were a group of school girls. But, nope. They were fully grown women.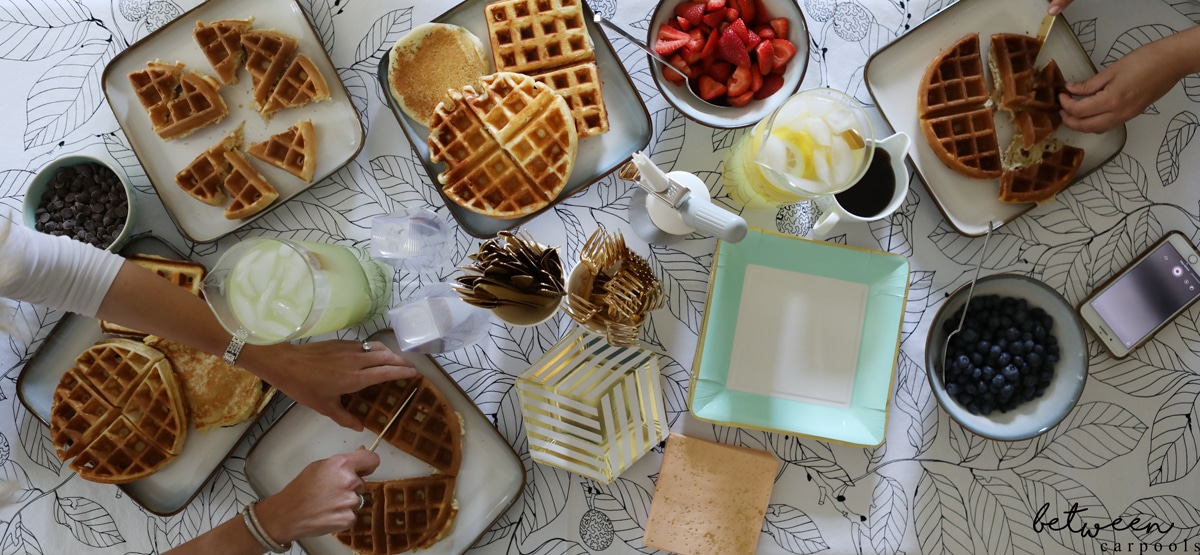 It all began on a lazy Sunday when someone proclaimed her love for Yitzy's Pancake Mix over the world wide web (yes, many of us are Yitzy's pancake fans).
Outrage followed. "What? My sister in law's recipe is wayyyyyy better" came the almost angry reply. A recipe followed. Then another. Then another.
What started as an innocent comment developed into a waffle war.
There was only one way out. We had to get together, make waffles (and pancakes), and eat. Oh, and pick a winner. But mostly, just eat. Preferably while using copious amounts of maple syrup and maybe even chocolate chips. Also strawberries.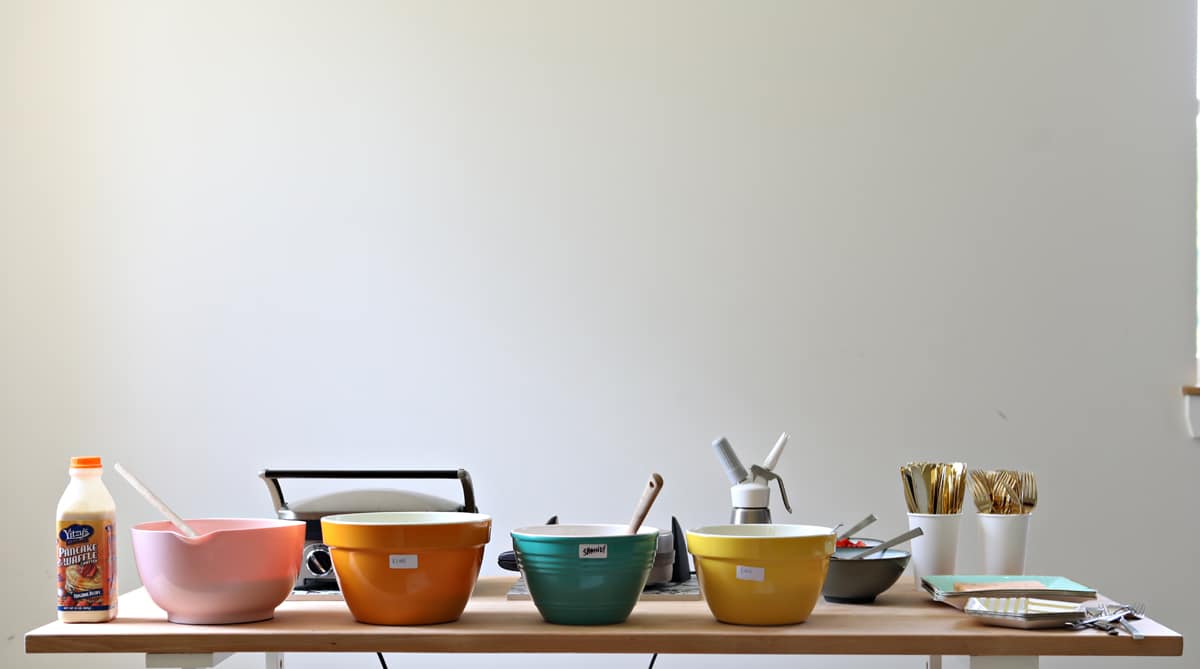 The perfect opportunity presented itself soon after. That Wednesday in July, we were honored with a visit by Danielle Renov (follow her @peaslovencarrots) and Melinda Strauss (follow her too, she's @kitchentested), both huge foodies and general waffle connoisseurs, among other distinguished titles. Once we had a party going Raizy Fried  (@raizyscookin) joined and we were good to go.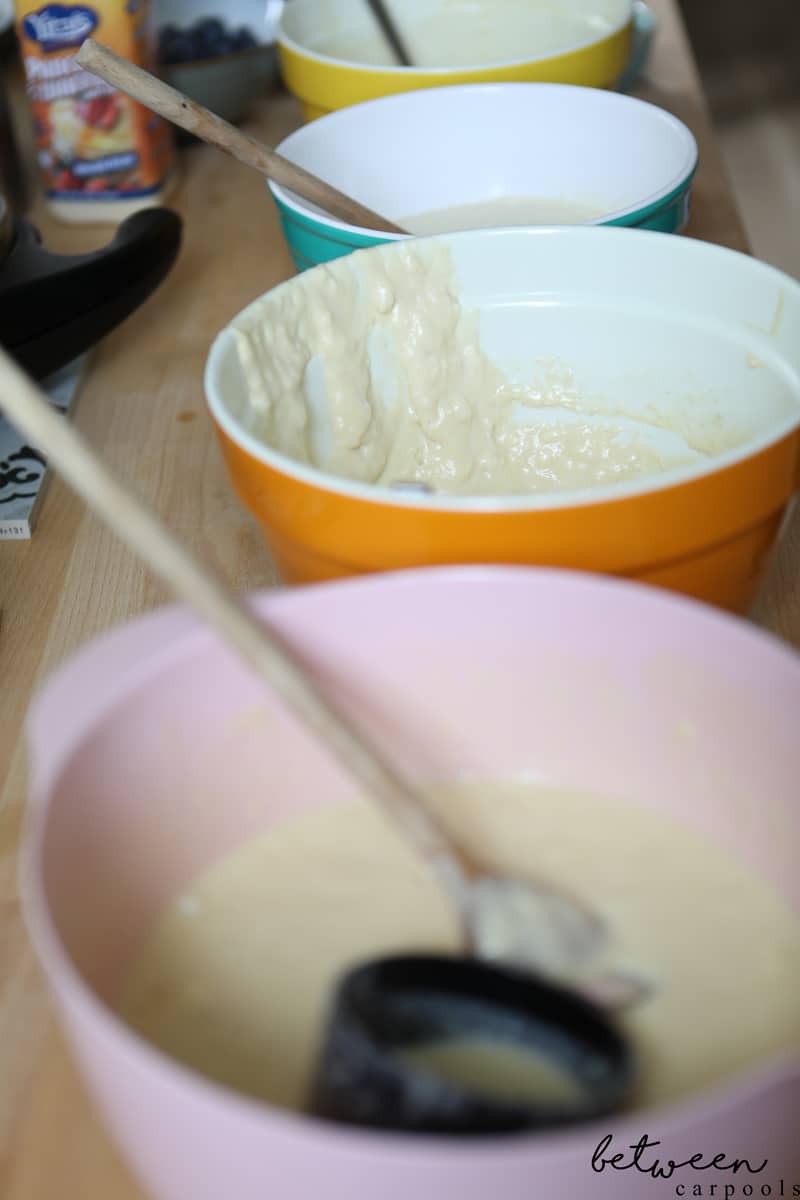 4 batters were prepared. 1 batter got defrosted (Yitzy's).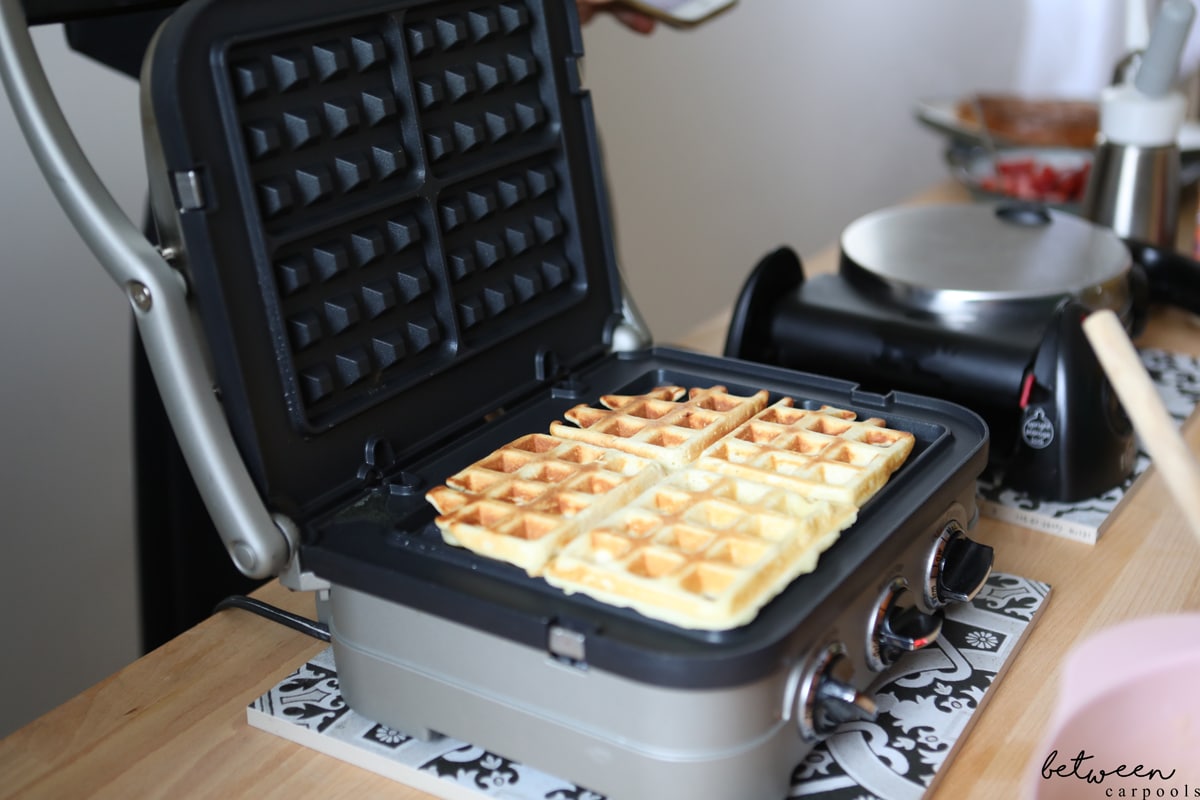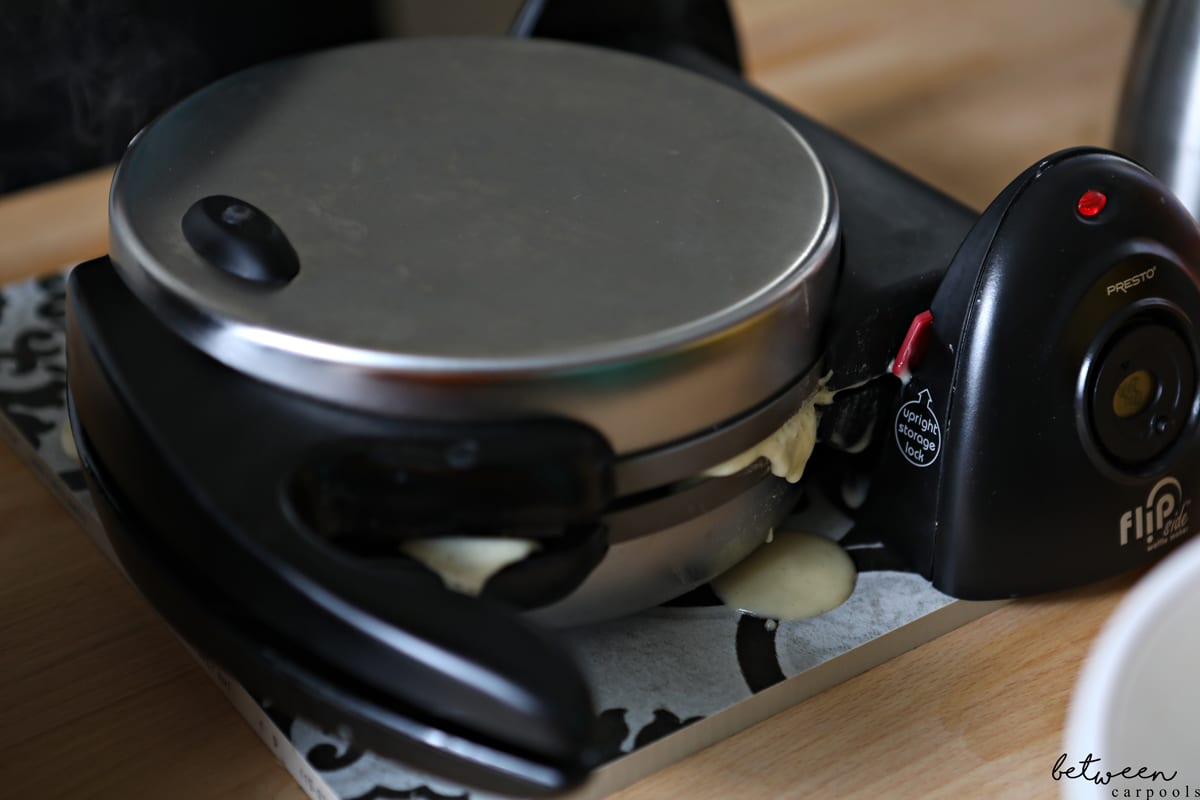 2 waffle irons worked relentlessly. 8 people tasted. Thousands of calories were ingested.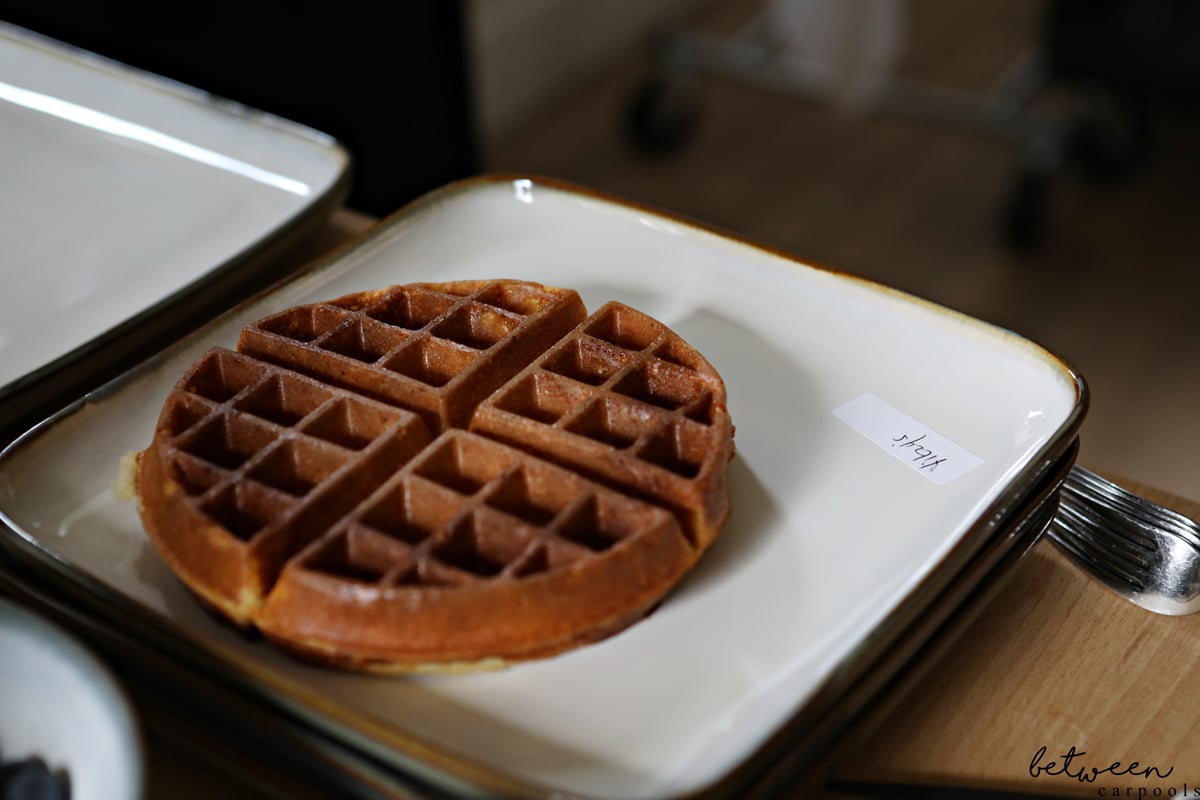 Among other things, we, the Between Carpools team, learned a few things:
Not all great pancake recipes make great waffles.

Never overmix your batter. Lumps are goooood. Who knew? We thought smooth is the way to go. But, nope.

No buttermilk? Just add 2 teaspoons of apple cider vinegar to your milk and watch it curdle in no time. That works much better than lemon juice. Nobody ever stocks Cholov Yisroel buttermilk. Don't blame them.

It's perfectly ok to be a waffle snob. It is not ok to drown your waffles in maple syrup.
It was a tough decision, and not everyone agreed on the unanimous winner. Of course, there was a favorite, but we decided to give you all the recipes, because, after all, the waffles/pancakes were all great. Here's our top three. And yes, many of us still love Yitzy's too.

Pancakes from Danielle Renov
Danielle's pancakes worked best in pancake form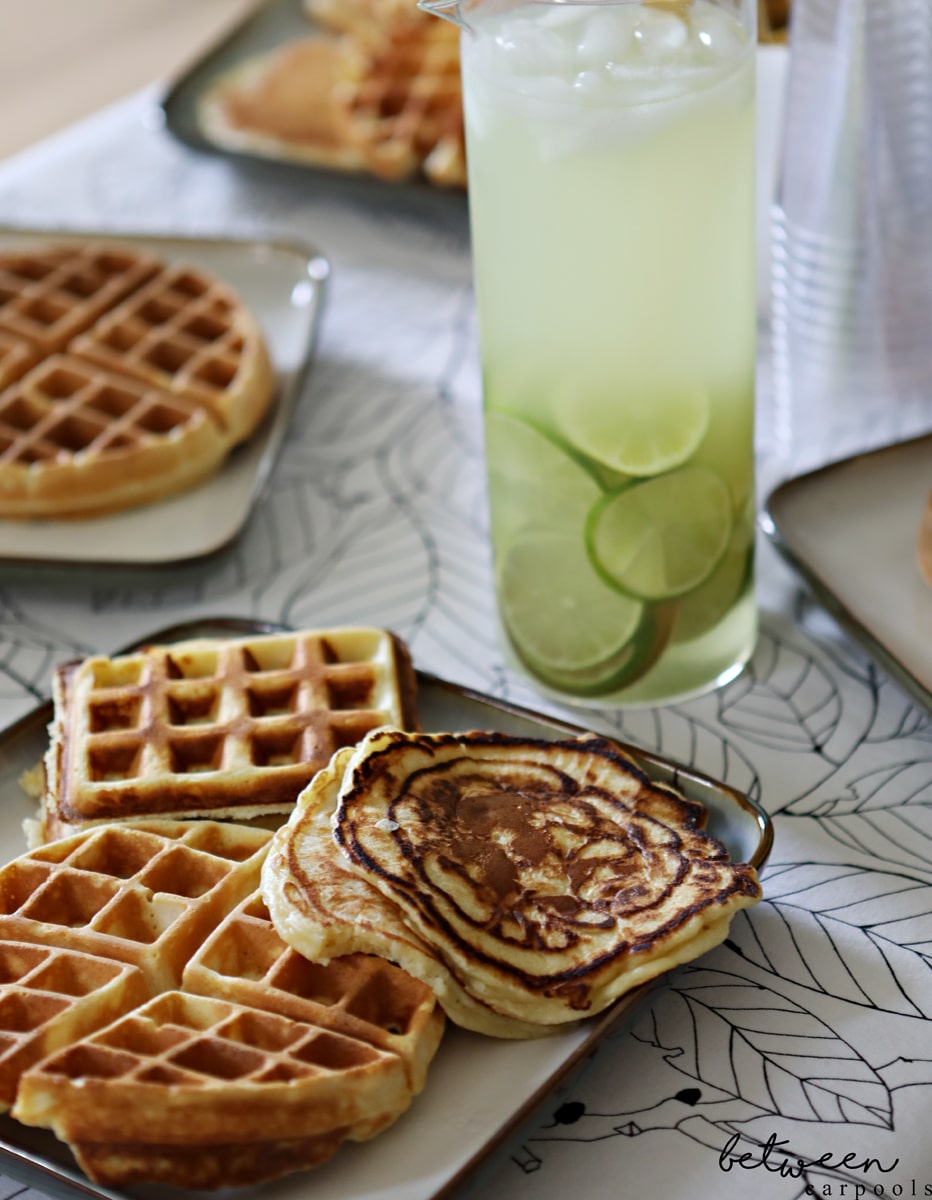 Pancakes from Peas Love and Carrot's Danielle Renov
Ingredients
3 cups flour
6 tablespoons sugar
1 tablespoon baking powder
1 ½ teaspoons salt
4 eggs, beaten
3 cups buttermilk
½ cup butter, softened
Instructions
Mix all the dry ingredients in a large bowl. Add eggs, buttermilk, and butter.
Mix until JUST combined. Don't overmix, it's ok if it's clumpy! Preheat a nonstick skillet over medium high heat. Pour a little canola oil on a paper towel and grease pan. Pour a ladleful of batter and once the top is covered with bubbles, flip it!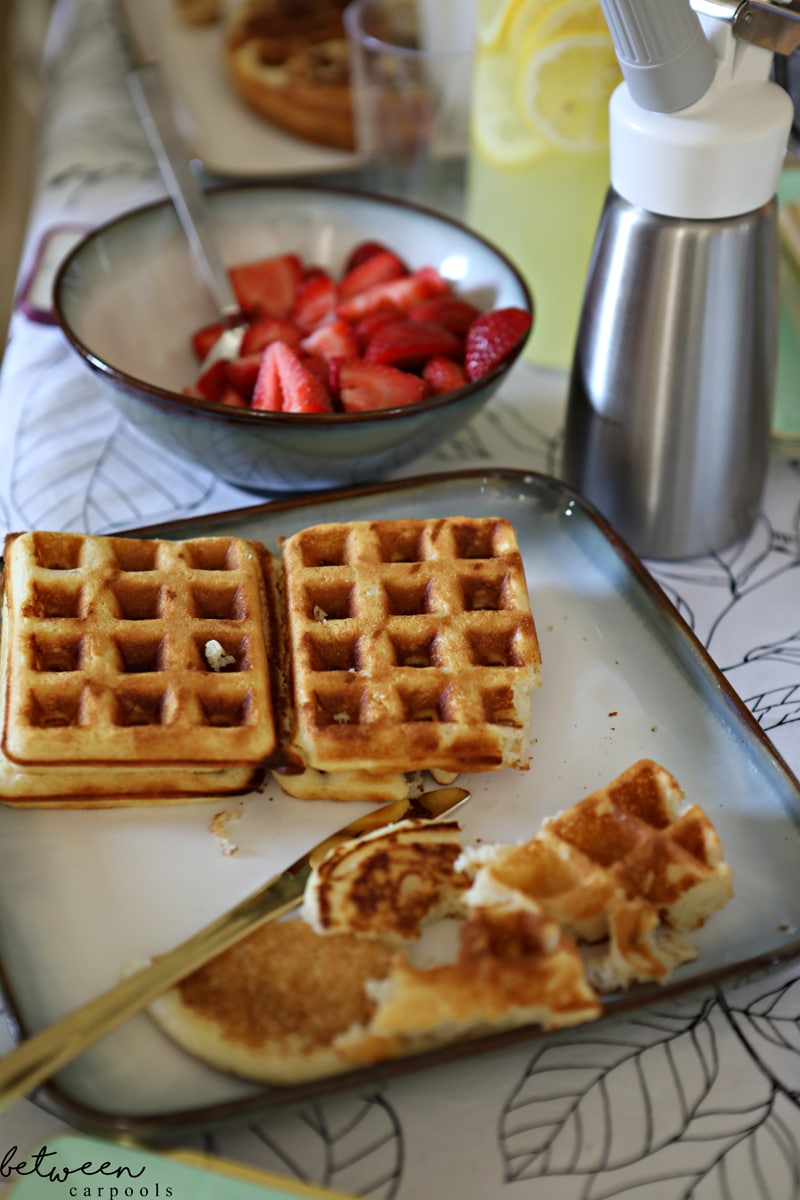 For convenience or when you're traveling, these work best when made in a waffle iron or sandwich maker, though they can be made as regular pancakes in a skillet too.
If you prefer a sweet pancake or waffle, this is the one you'd like best.

Pancakes from Cooking Made Easy
Ingredients
1 ¼ cups flour
1 tablespoon baking powder
Pinch of salt
6 tablespoons sugar
¼ cup cornstarch
1 egg
1 cup milk
1 teaspoon vanilla extract
¼ cup (½ stick) butter, melted
Instructions
In a large bowl, combined flour, baking powder, salt, sugar, and cornstarch.
Whisk in the egg, milk, and vanilla until completely incorporated. Stir in butter.
Heat up a waffle or sandwich maker. Add batter and cook until crispy and golden. These can also be made in a greased skillet or pancake pan.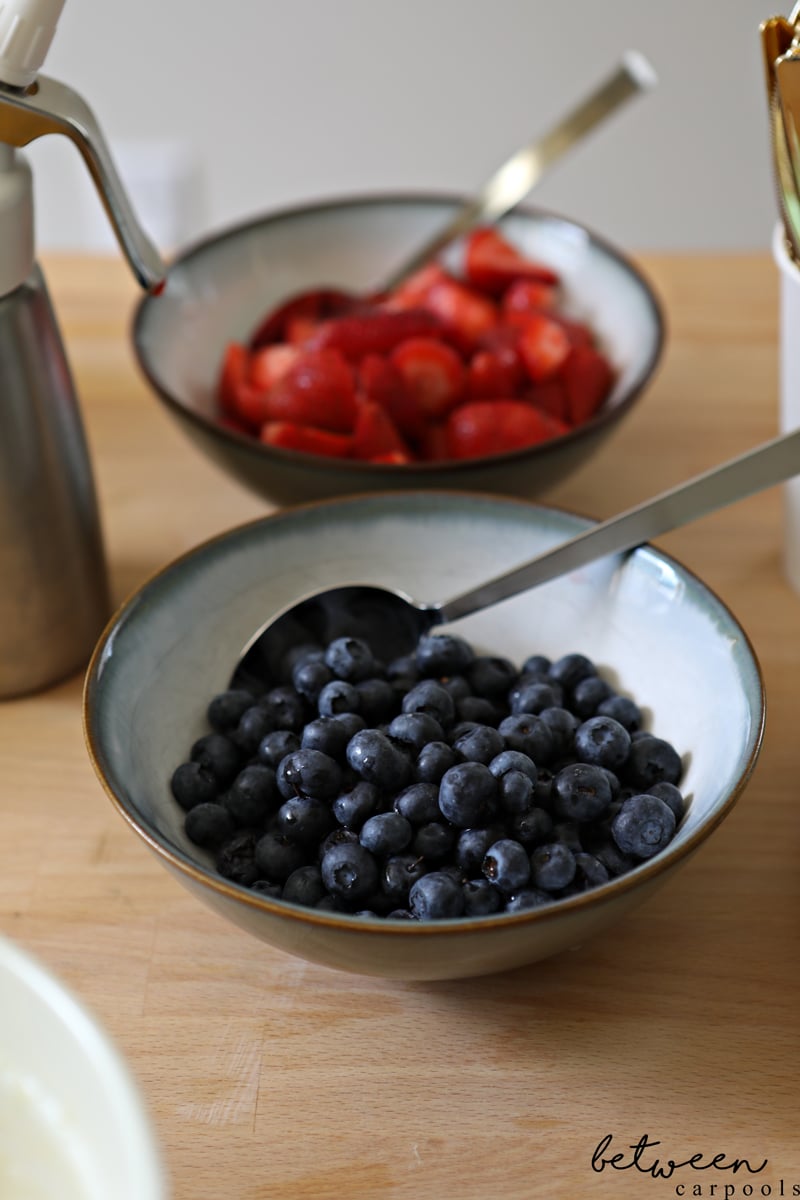 The "Sister-in-Law's" Waffles 
My sister-in-law Shiffy adds a gourmet touch to whatever she cooks. She'll just whip up a batter of the most basic item like a pancake, but then she casually pulls out some homemade whip infused with real vanilla while I'm just standing there in complete awe. I just had to share this recipe of hers because it's the first waffle batter I have made that tasted really genuine. And although it's not too sweet, the kids loved them just as well.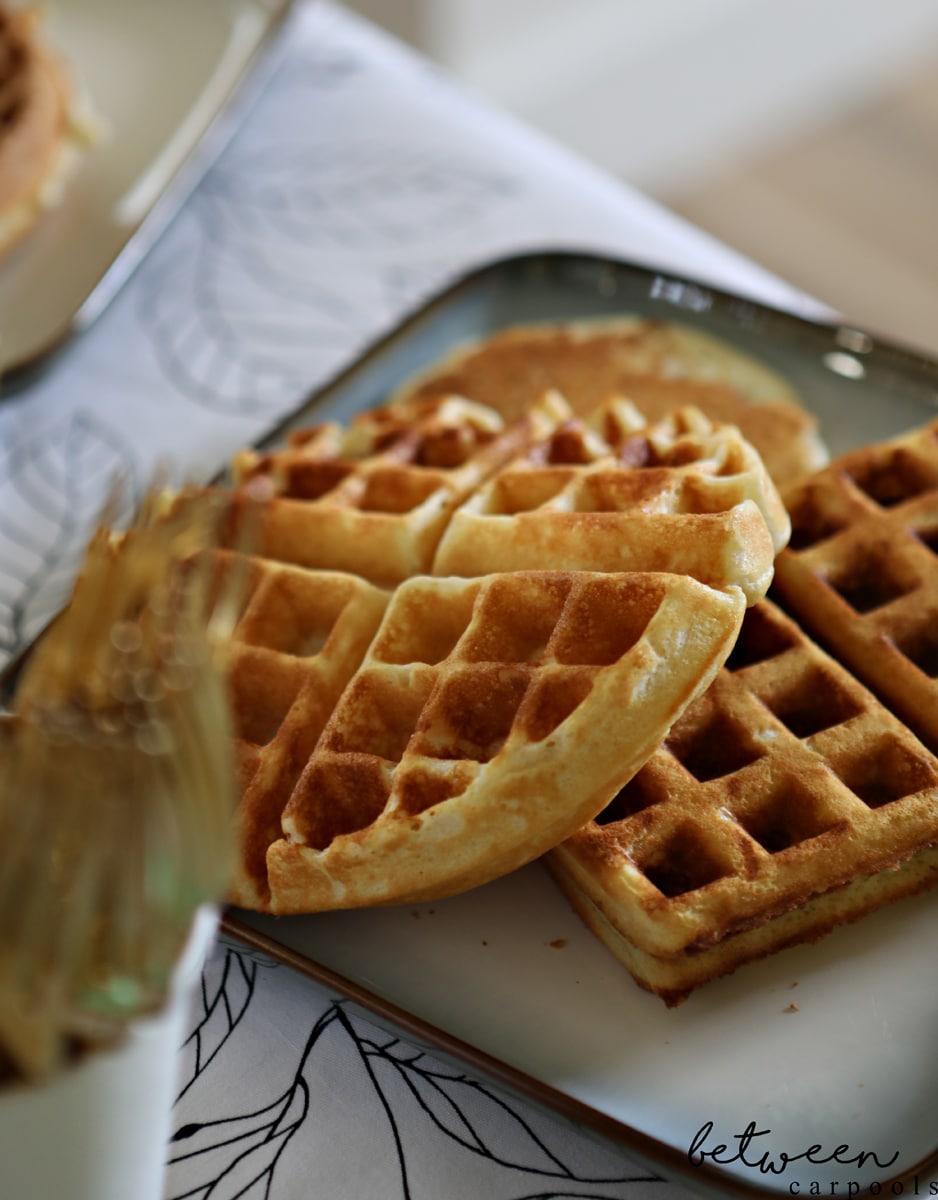 These waffles are not too sweet and have a great fluffy texture.

Shiffy's Waffles
Ingredients
2 cups buttermilk (or 2 cups whole milk + 2 tablespoons lemon juice/apple cider vinegar, let sit 10-15 minutes)
2 cups flour
2 tablespoons sugar
2 teaspoon baking powder
1 teaspoon baking soda
½ teaspoon salt
1 stick butter, melted
Instructions
Combine all dry ingredients. Add wet ingredients.
Cook as directed above, either in a greased skillet for pancakes, or in a waffle maker for waffles. You can add blueberries or sliced strawberries to the batter.
Top with maple syrup or whipped cream.