For some of us, the worst part of seasonal allergies is dealing with relentlessly itchy eyes. We tried this makeup artist recommended product and found relief!
A little while ago, makeup artist Miryam Levovitz recommended OCuSOFT Hypochlor eyelid cleanser spray as a great cleanser to prep for makeup application. She mentioned that it's great for people with frequently irritated and itchy eyes. A little bulb went off in my head making me think this might help my poor eyes during allergy season. Because it was not yet "itchy season," I just filed away the idea.
Then I was actually sitting in her chair and she used the product on my eyes and it felt so soothing. Again, this was pre-allergy season, but when I got home, I ordered a bottle.
Lucky for some of you, my season starts (and ends B"H) earlier than for most, so I've already been trying this product for a couple of weeks.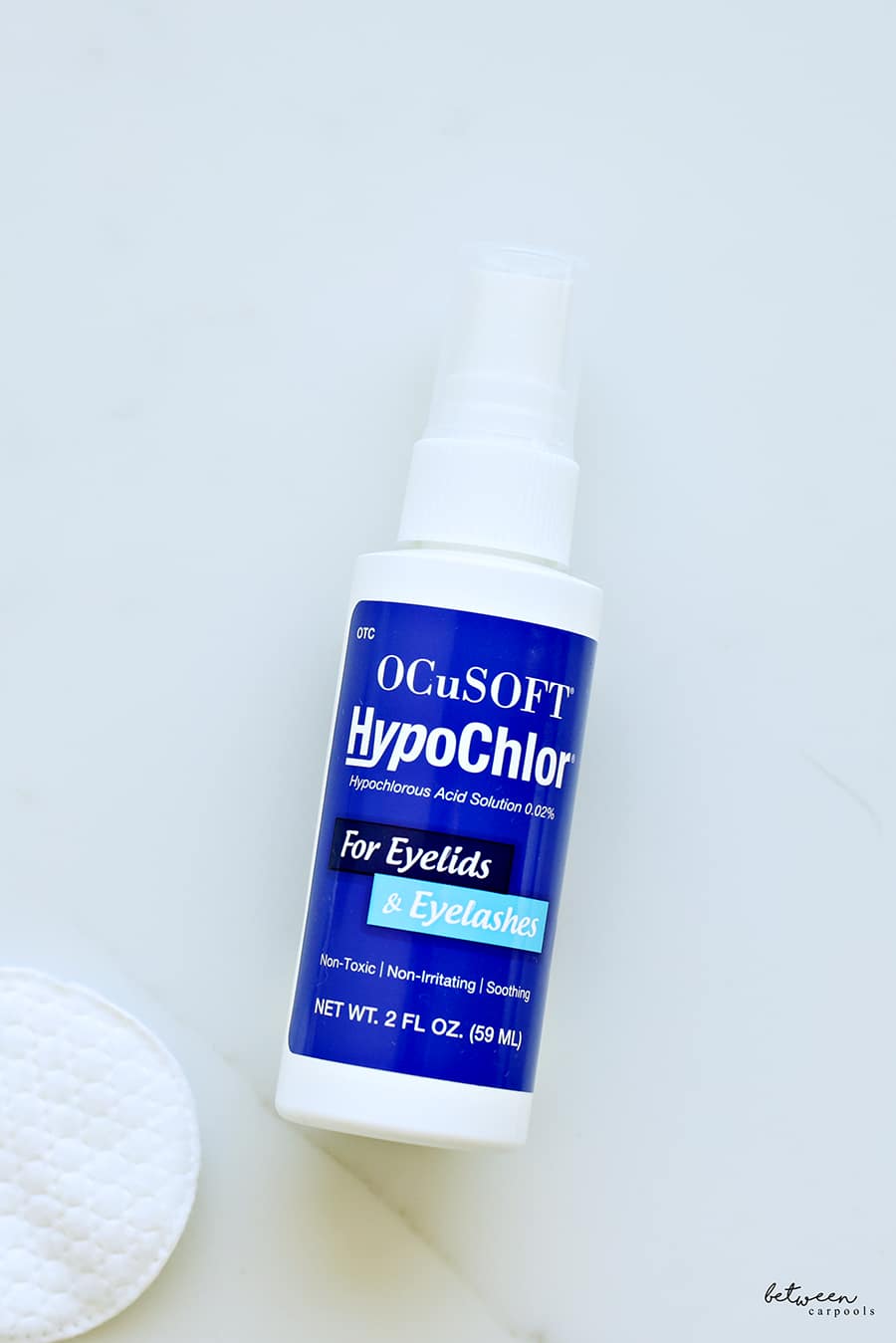 It works!! Simply spray a bit of product onto a clean cotton pad and gently wipe your lids. This cleans away the microscopic allergens that cause the itchiness. It's not magic, but the relief is very very noticeable. It's also super helpful when you wake up in the morning and need to clean your eyes. I like to use the spray in the morning, when coming in from spending time outdoors and before bed. 
*This product is recommended by many eye doctors, but you can confirm with yours if you'd like.
Are you an allergy sufferer? Can you share some tips that work for you?
FOR EXCLUSIVE CONTENT AND A PEEK BEHIND THE SCENES, MAKE SURE TO JOIN OUR WHATSAPP STATUS HERE.