It may be true. We found the best donuts. Just in time for Chanukah.
A donut is a donut. Some donuts are better than others, but they're pretty much all awesome.
So, when my son came home from yeshiva raving about the donuts the cook made, I paid attention. This guy is not a foodie. He can take or leave almost anything. If he says the donuts are the best, they have to be more than just good. He went back to yeshiva the next day with instructions to try and get the recipe from the cook. And Chef Naftali was gracious enough to share it with all of us here at Between Carpools and the recipe passed our taste test with flying colors! Thank you Chef Naftali Freeman!
Want to know what all of us at BCP like to use to fry our donuts? On Chanukah, we take out our Fry Daddy
It works great and fits 3-4 donuts at a time. Since the oil stays at a consistent temperature, your donuts will feel less oily and there's less mess. If you're hosting a big crowd and need to fry larger quantities, you may want to use the Fry Daddy Granpappy.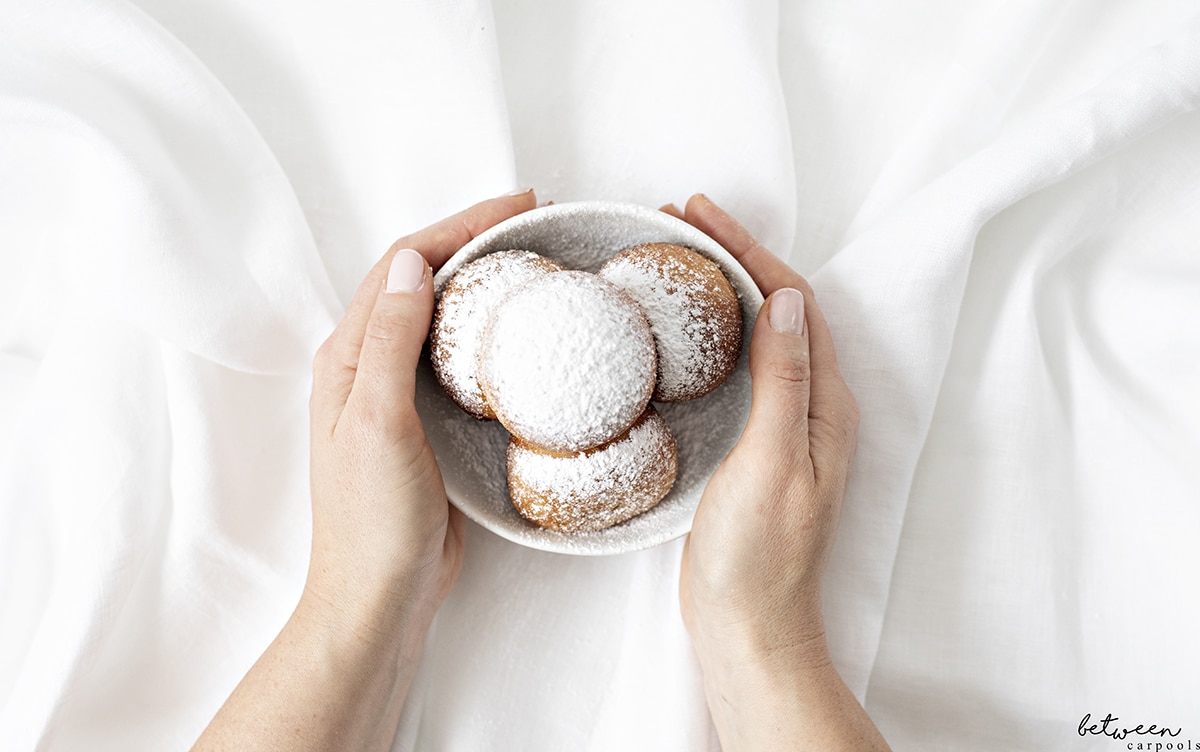 Yeshiva Donuts
Serves:
22 large or 44 small
Ingredients
2 ¼ teaspoon dry yeast
1 ½ cup warm water
4 tablespoons sugar
5.5 to 6 cups flour
2 egg yolks
2 tablespoons vanilla sugar
1 (4 ounce) stick margarine
¼ teaspoon salt
Instructions
Place dry yeast into a large bowl or mixer bowl. Add warm water and some of the sugar. Let bubble. Add remaining ingredients, starting with 5 cups of the flour. Gradually add more flour until dough comes together without being very sticky. Mix until very well combined.
Using a sharp knife, cut the dough into uniform balls. Weigh the pieces on a digital scale so you know they're exactly the same size (30 grams is a good size for minis; 60 grams for regular). It helps to spray your hands with nonstick cooking spray or wear gloves.
Place each doughnut ball onto its own square of parchment paper (do not use wax paper!). Cover loosely and let rise for 1 ½ hours.
Deep fry donuts with the parchment paper for 3-4 minutes, flipping halfway through. The parchment paper will come off after about 2 minutes, remove with tongs. When donuts are done frying, drain on paper towels and dust with confectioners sugar (or fill them as you like!)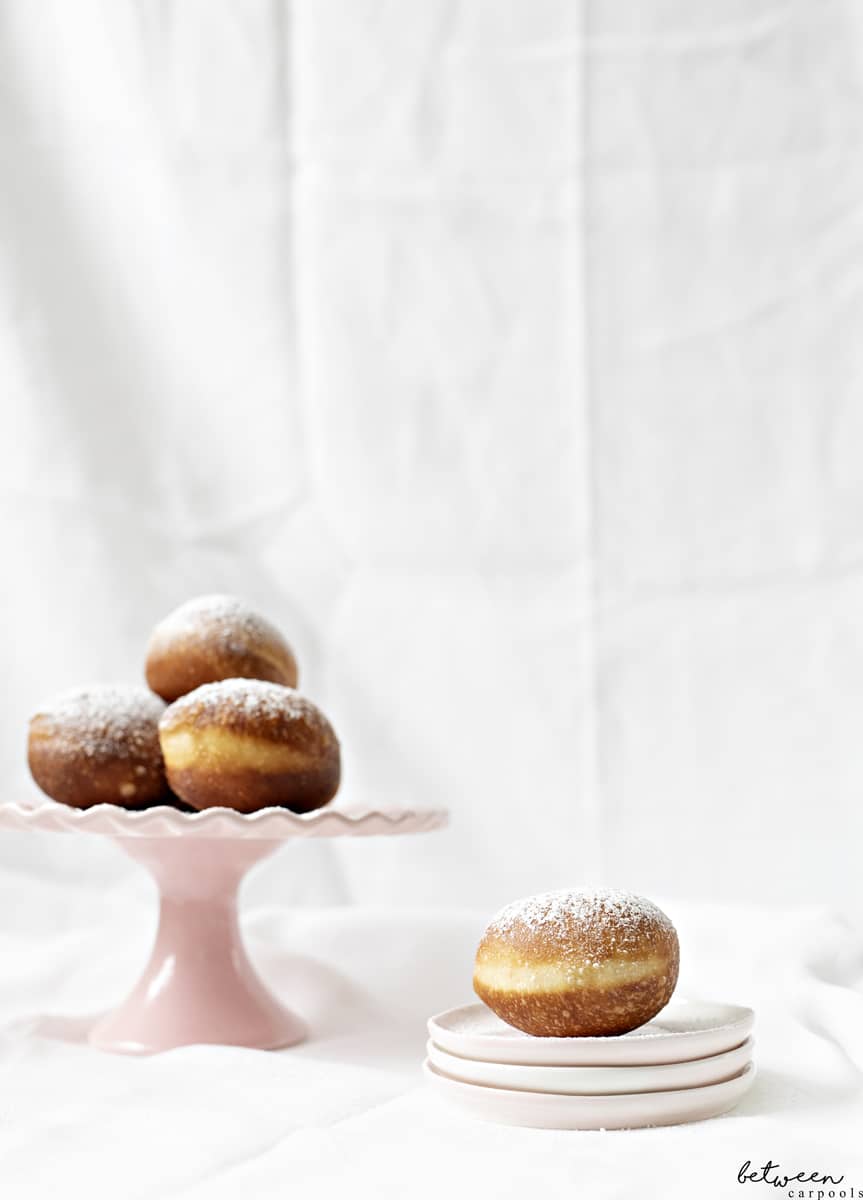 To get evenly-sized donuts, we used the tips and techniques described on this post.