Looking for a little activity to do with a crowd that'll engage girls (and even some boys) of all ages? This keychain craft is perfect.
So, here's why I love this keychain project.
It's inexpensive. You can entertain a crowd and the expenses can come out to less than $1 per person. 

Kids of all ages love it because they can make it on their own level.

It takes up as little or as much time as you want; kids can do it quickly or take their time and be creative.

Everyone likes keychains. It's something that works for boys and girls. If they like how it came out, they can put it on their backpack, Sunday bag, or wherever. And they come out really cute! You might even want to make one.

And the best part (this is the most important of all!!): The little kids don't need any help. Except for assembling the keychain at the end, everyone is self-sufficient.
I came across these little keychain kits while looking for something simple (and cheap) to do at my 5-year-old's birthday with cousins of all ages (thanks to my 10-year-old for the idea).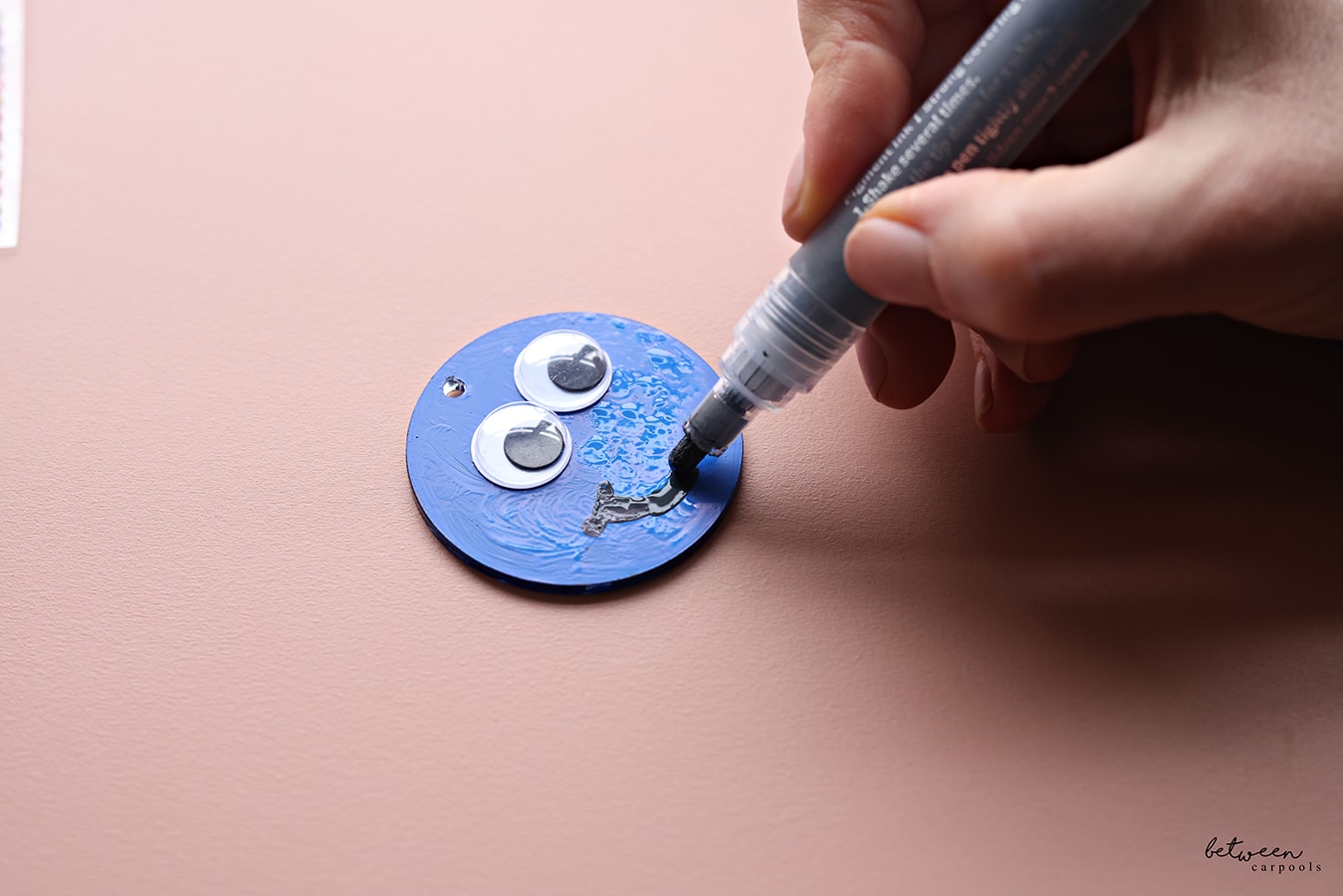 All you need is this kit that comes with the acrylic circles, tassels, the keychains, and jump rings. It's $10.99 for a quantity of 30 projects! All you need to do is add a pack of paint pens, and misc stick-on rhinestones (have fun choosing these! We ordered this pack which had a beautiful assortment –see more options below- and some googly eyes.) If you need greater bulk, you can also buy the components separately (here's 200 tassels!)
There's also keychains available in different shapes, if you don't want to stick to circles (like these rectangles, or kits with multiple shapes.)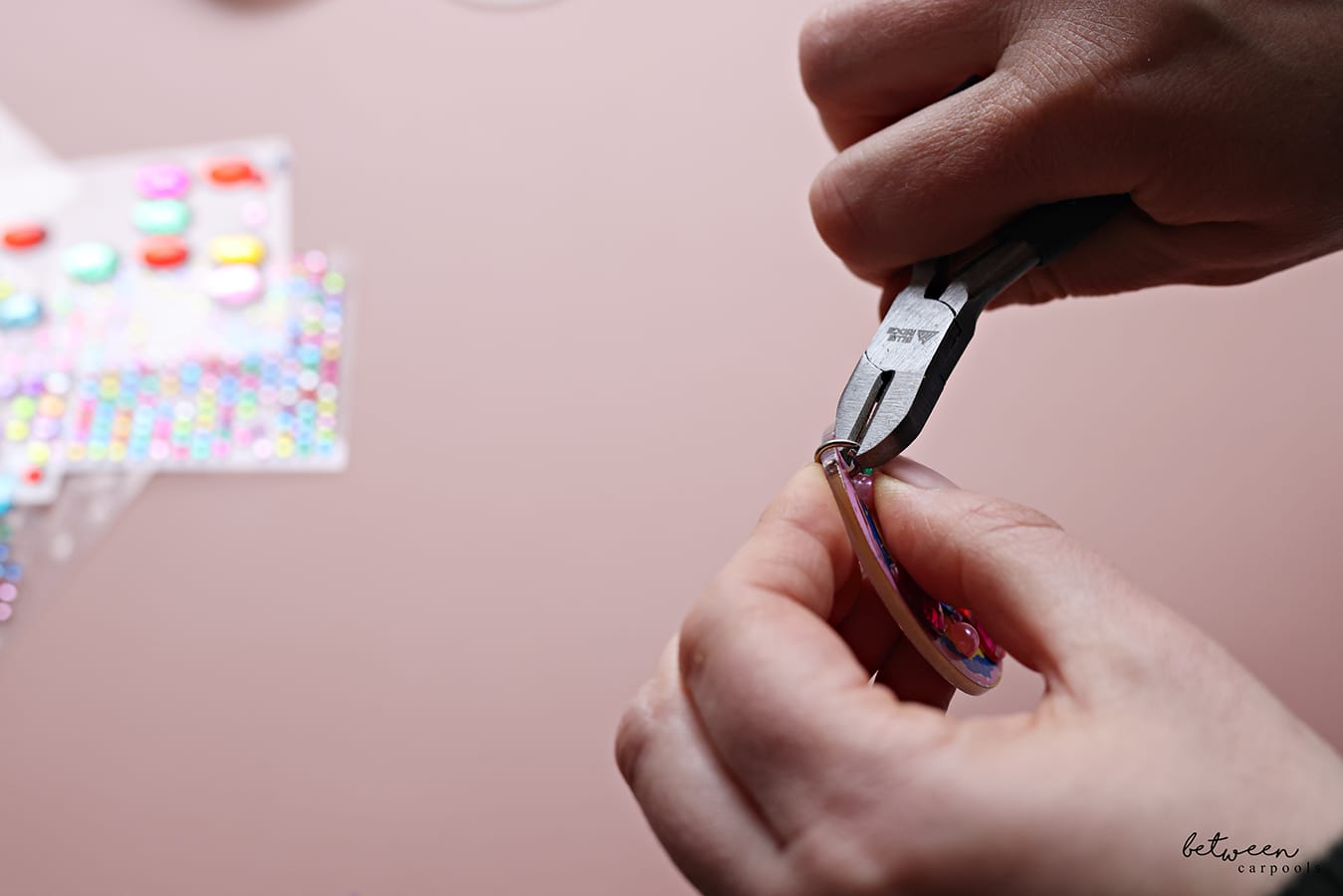 The only other item I found useful is some jewelry pliers to make it easier to tighten the jump rings on the discs, but you can also use your fingers if you're in a pinch (if using fingers, you need a teen to help with that). 
Note: Even though paint pens use acrylic paint (which does not come out of clothing), I found that paint pens are quite neat and didn't really get on anyone's clothing. That doesn't mean to give them to the baby!