You have never tasted a better roast chicken.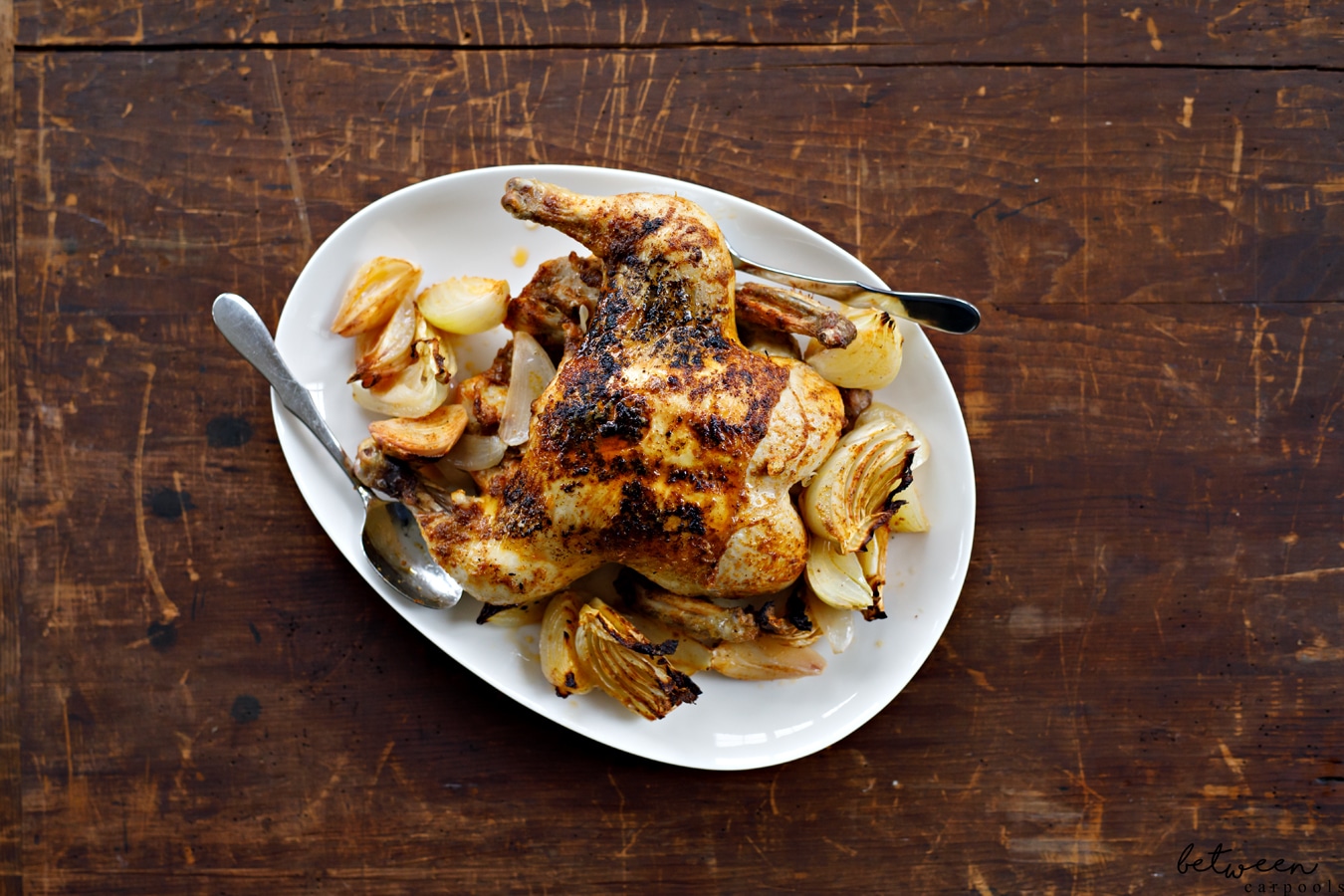 This is not your typical chicken recipe. It's deliciously succulent and juicy on the inside, yet crispy on the outside. Whether you prefer the "tops" or "bottoms", there's something for everyone here.  I can prepare this recipe once a week and nobody will complain. It's probably one of the top five most favorite suppers in our house. 
And bonus: veggie side dish included right here. Obviously, fennel is completely optional. But so highly recommended.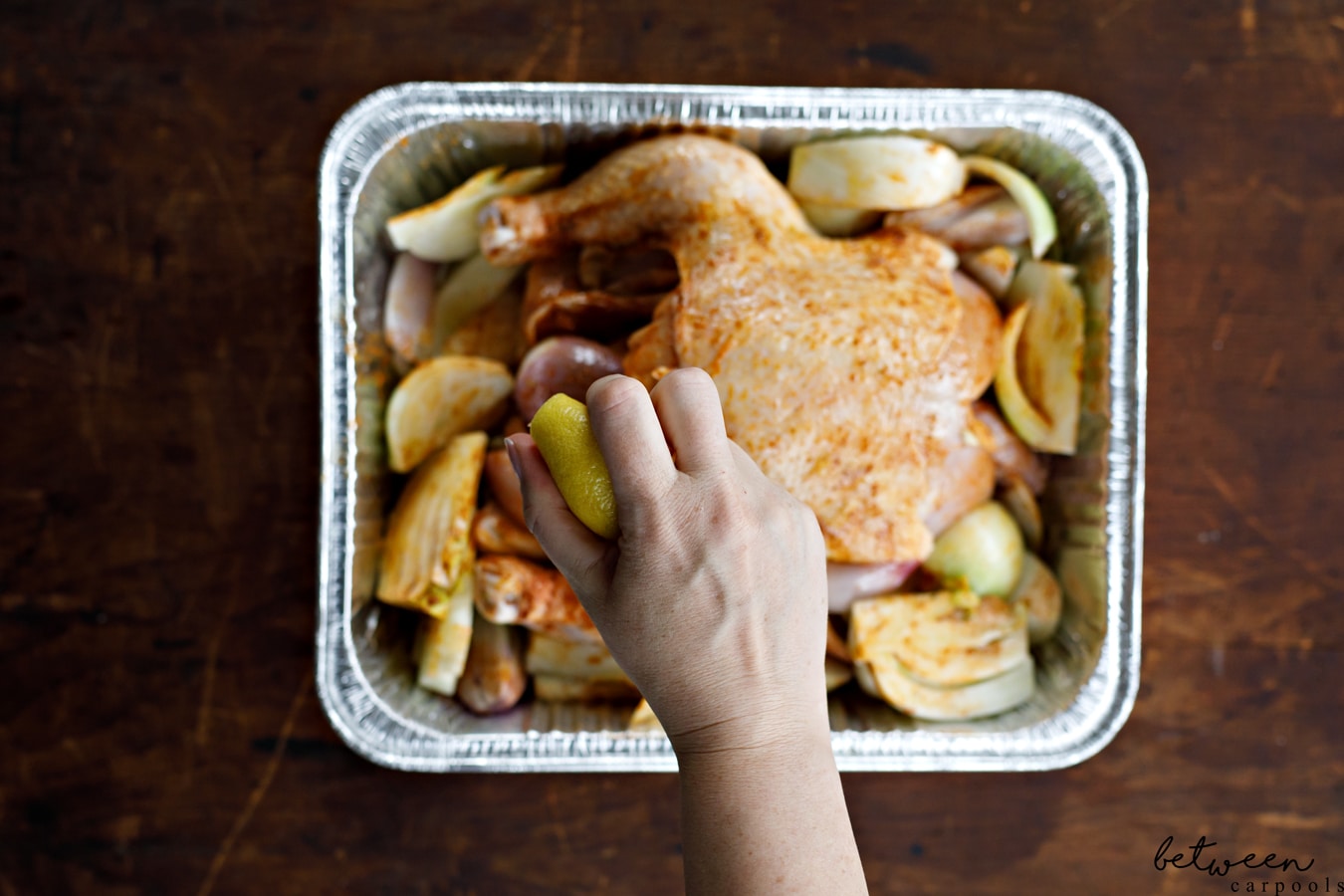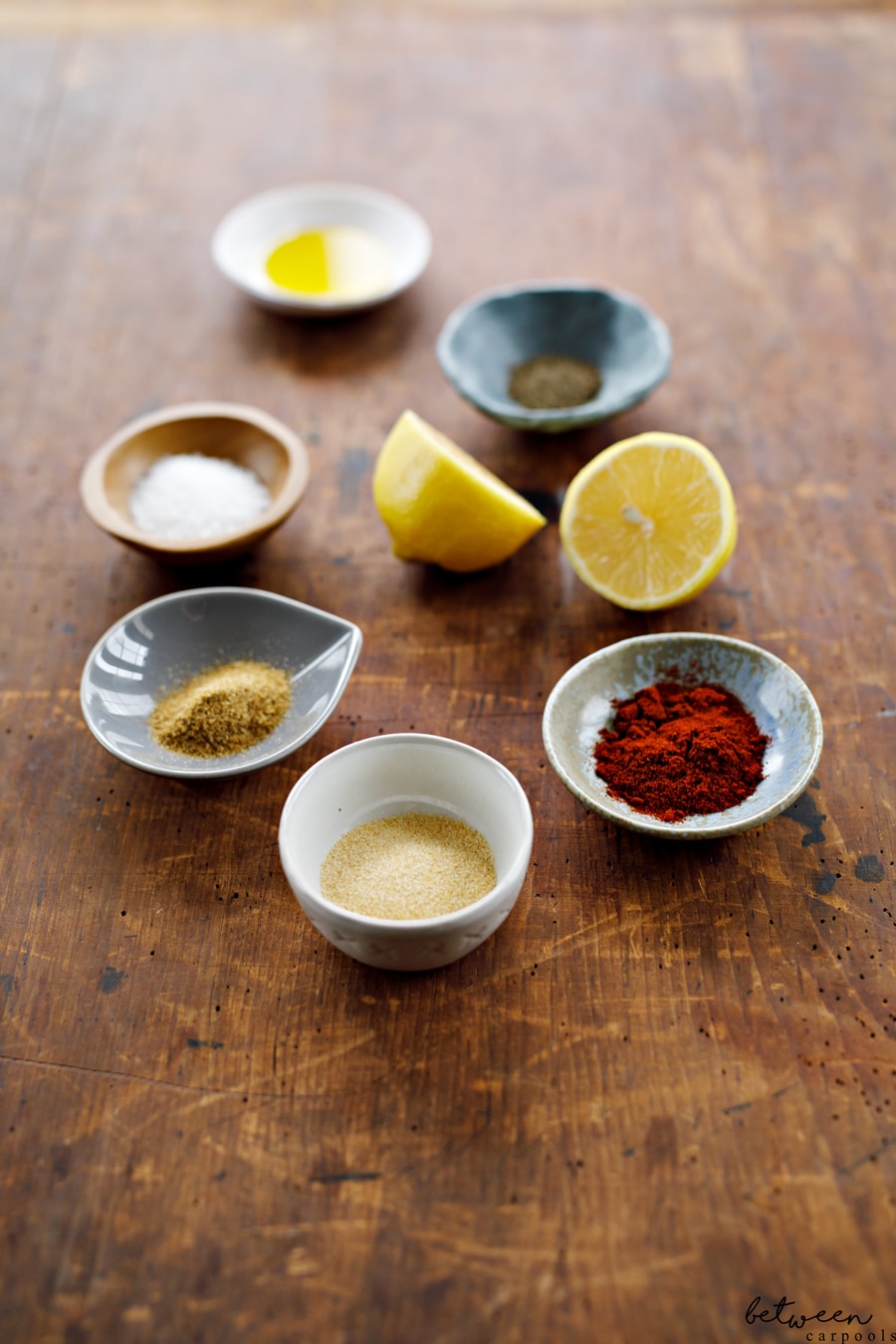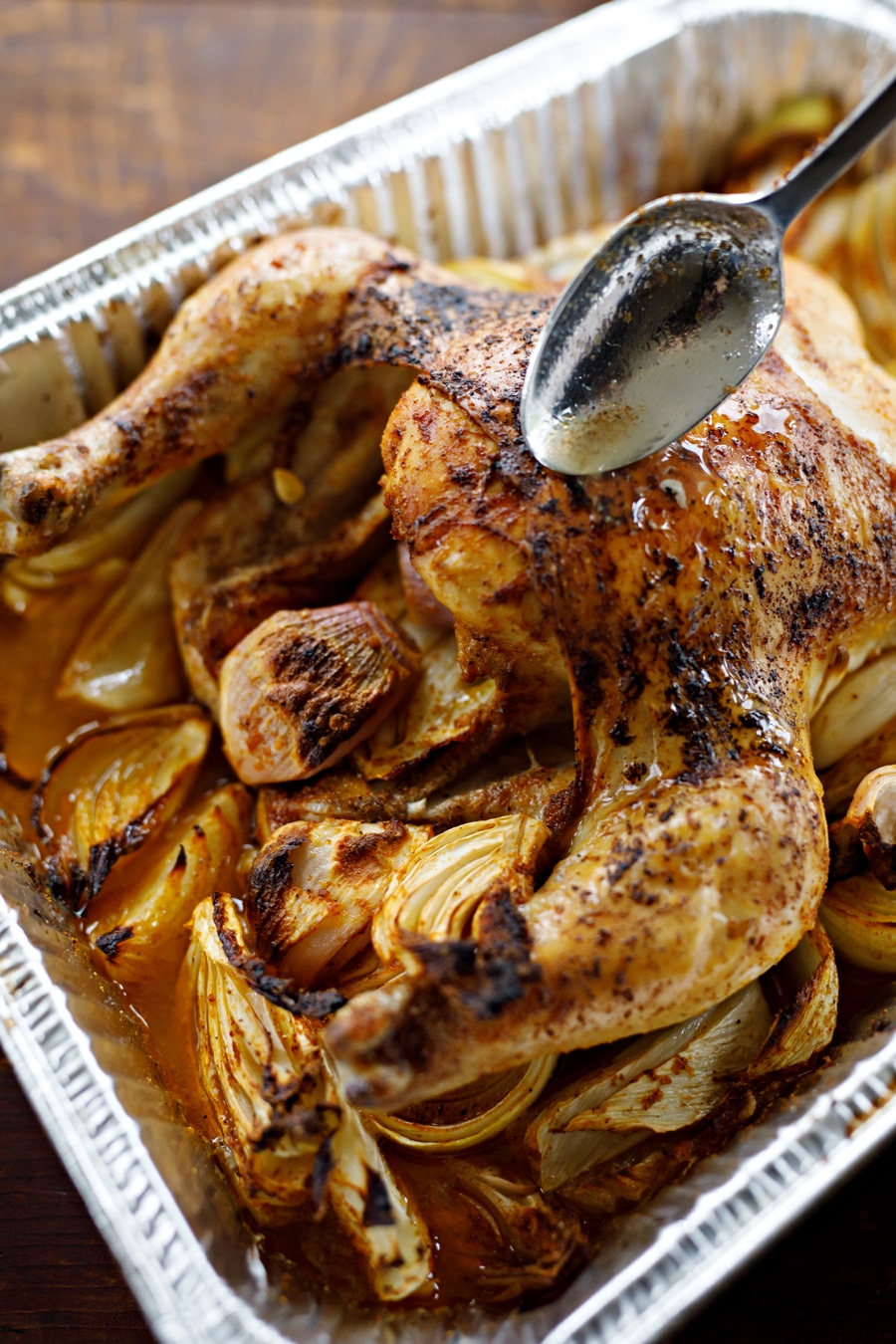 Roast Whole Chicken with Shallots and Fennel
Ingredients
1 whole chicken (sometimes called roaster chicken)
3-4 shallots, peeled and cut into wedges (or yellow onions)
1 fennel bulb, sliced (optional but highly recommended)
1 teaspoon kosher salt
1 teaspoon smoked paprika
1 teaspoon garlic powder
2 teaspoons cumin
½ teaspoon black pepper
2-3 tablespoons olive oil
Juice of 1 lemon
Instructions
Preheat oven to 350⁰F. If you have a "roast" setting, use it.
Place the chicken in a pan, breast side up. Arrange the onions and fennel around it. Sprinkle with all the spices and drizzle the olive oil over the spices. Using a gloved hand, rub the mixture all over, making sure to get it everywhere.
Squeeze lemon over.
Bake uncovered for about 1 ½ hours (this will depend on your oven and if you are using the roast setting). Important: every 20-30 minutes or so, baste using a spoon. This will ensure a nice crust and succulent meat.
Or how about this roasted tomato and shallots chicken?