Mornings are smoother when kids know just what needs to be taken care of the night before! Make it fun to get back into the nightly routine with this downloadable (and personalizable!) chart.
The chart is available as a custom notepad–you can customize with your child's name and the items you want to include in the nightly routine. You can also leave them blank and fill them in with a pen or dry erase marker on the options below.
 If you are choosing a dry erase option, you might want to leave the chores blank so you can change them over time.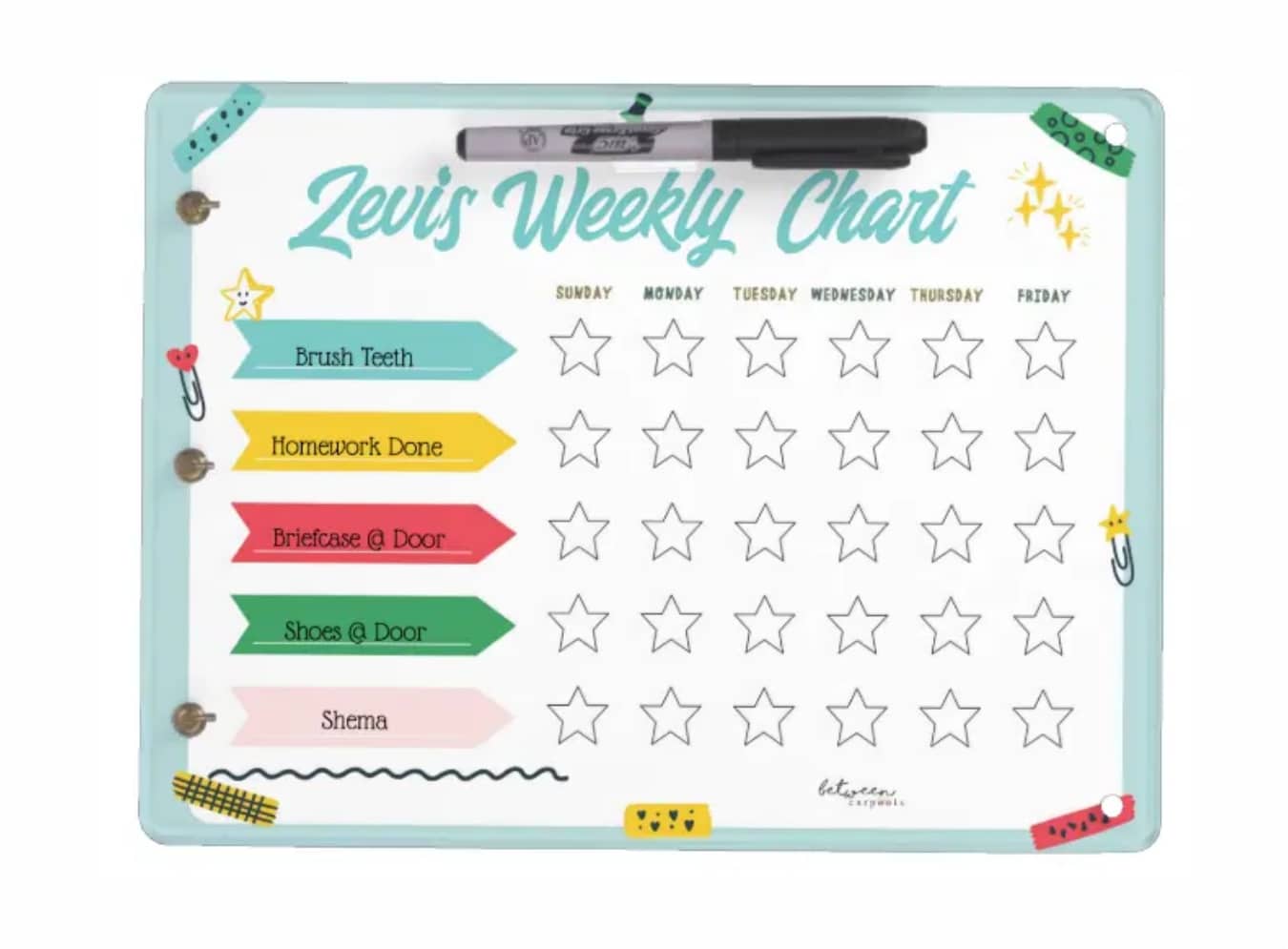 This dry erase board option is a bit pricier but more durable. Or, you can print and customize on your own. 
DOWNLOAD – You can download this printable by clicking here.