One day, as I was looking for makeup brushes (like I always am), I found oval makeup soft brushes like these.
I quickly realized that these would be perfect to polish silver. While Goddard's Silver Polish Foam comes with a sponge, the sponge doesn't reach all the little crevices.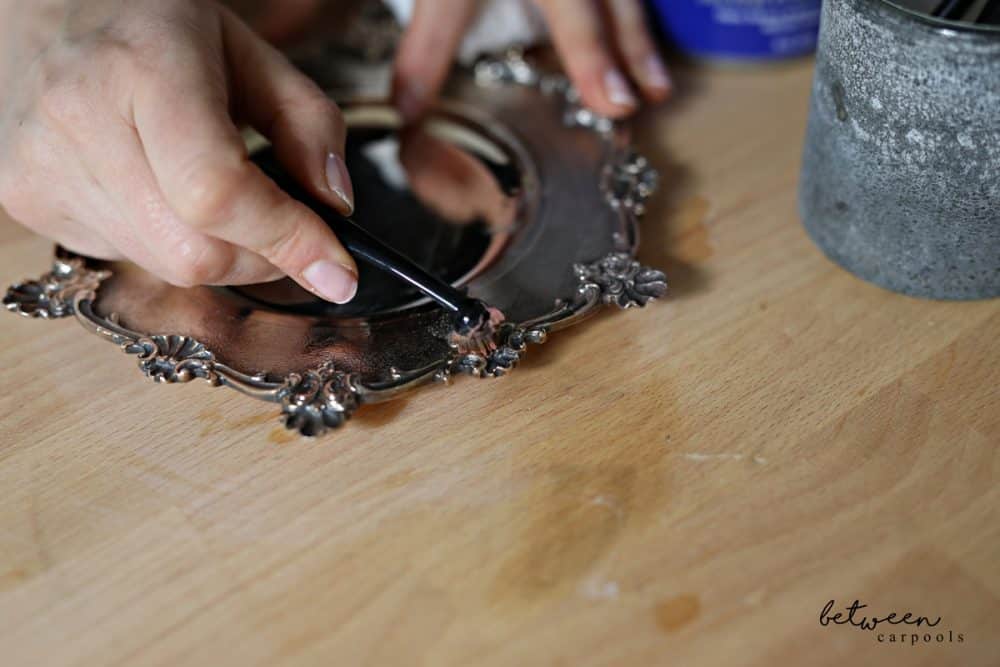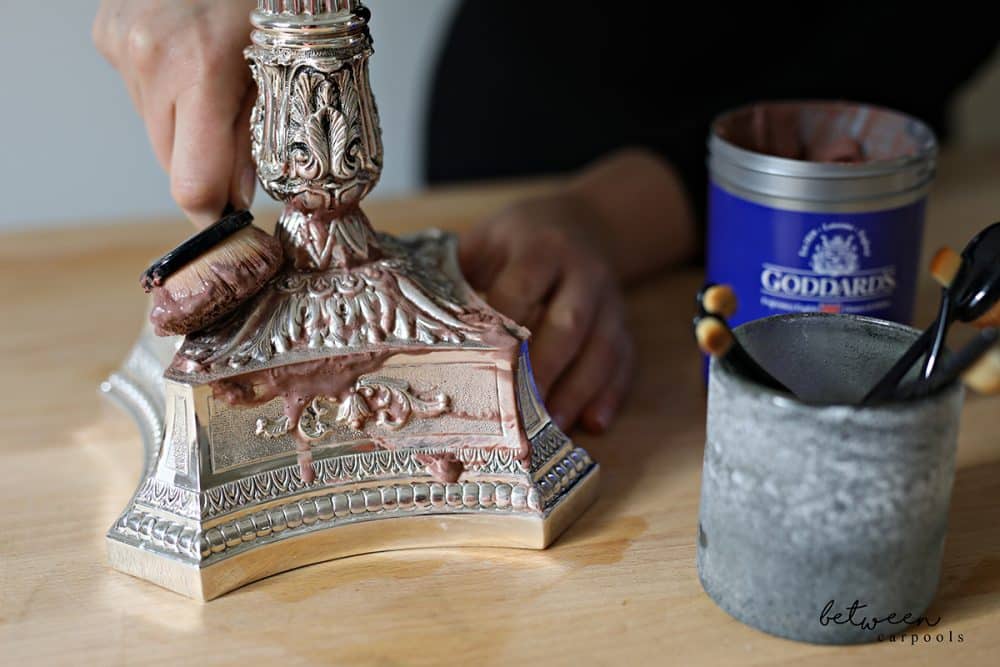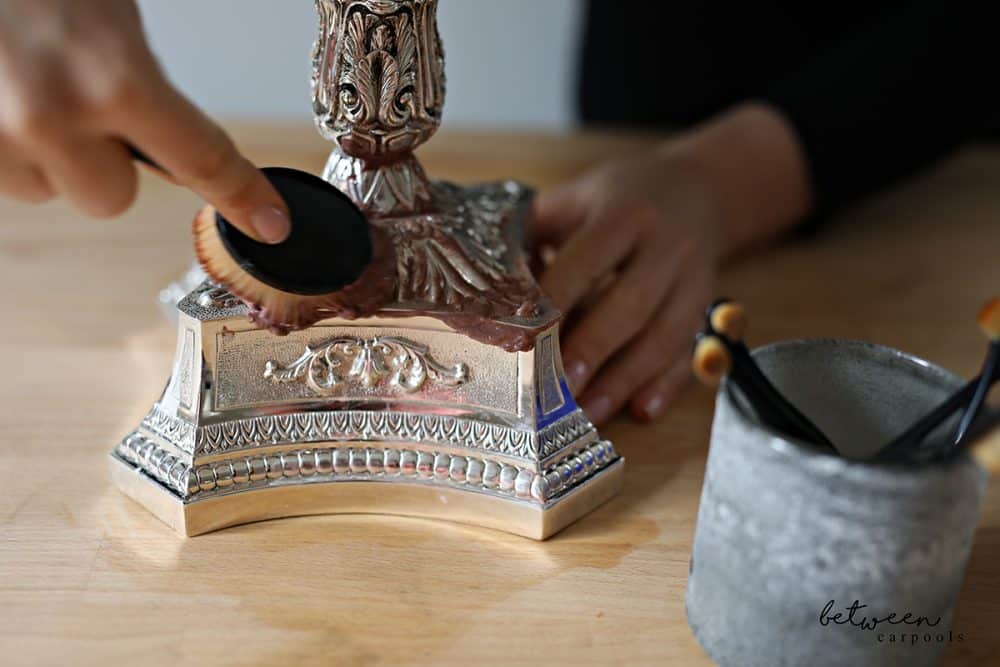 Using these brushes, brush the polish with the same motion you'd use when brushing teeth. They're very soft so they won't scratch the silver either. Wash and dry as usual. You don't have to get your hands dirty! (Though you can use gloves if you like, it's more comfortable without). Obviously any soft makeup brush would work, though these are inexpensive enough that you can designate a few for your silver…and not your face.