Does your mini person need mini freeze pops (or else the whole freeze pop will just end up melted somewhere)? Try this trick.
Mini freeze pops for mini kids
Do you remember this hack we shared to keep the freeze pop mess to a minimum?  
Well, now we have a little extra twist. Do you have a little one that can't quite handle the full-size freeze pop? You know the pieces of ice take so much work to push to the top – and then they fall out? Take the hack to the next level and things will be smoother.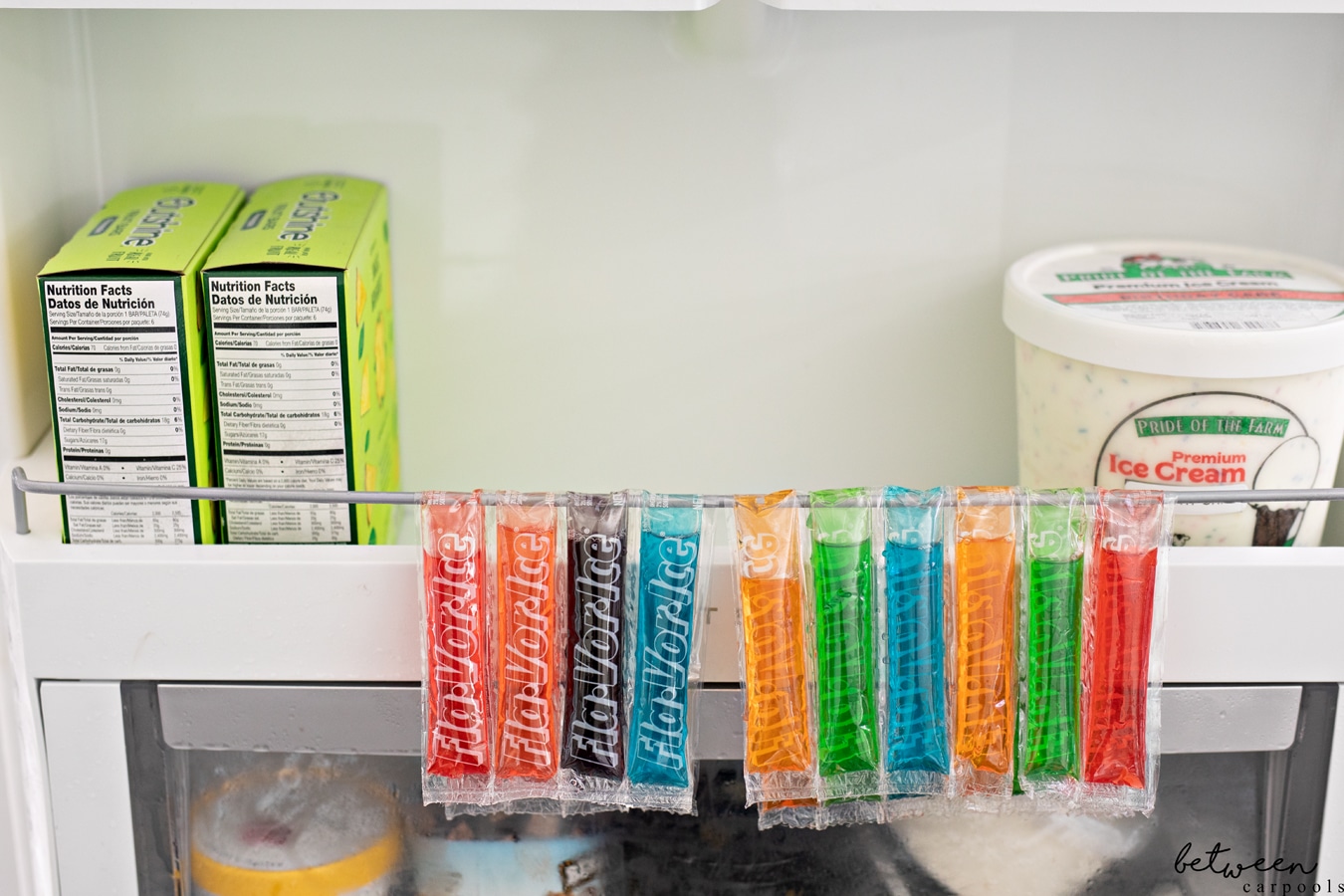 Instead of cutting in half before they're frozen and freezing the pops upright, drape the complete freeze pops over an edge.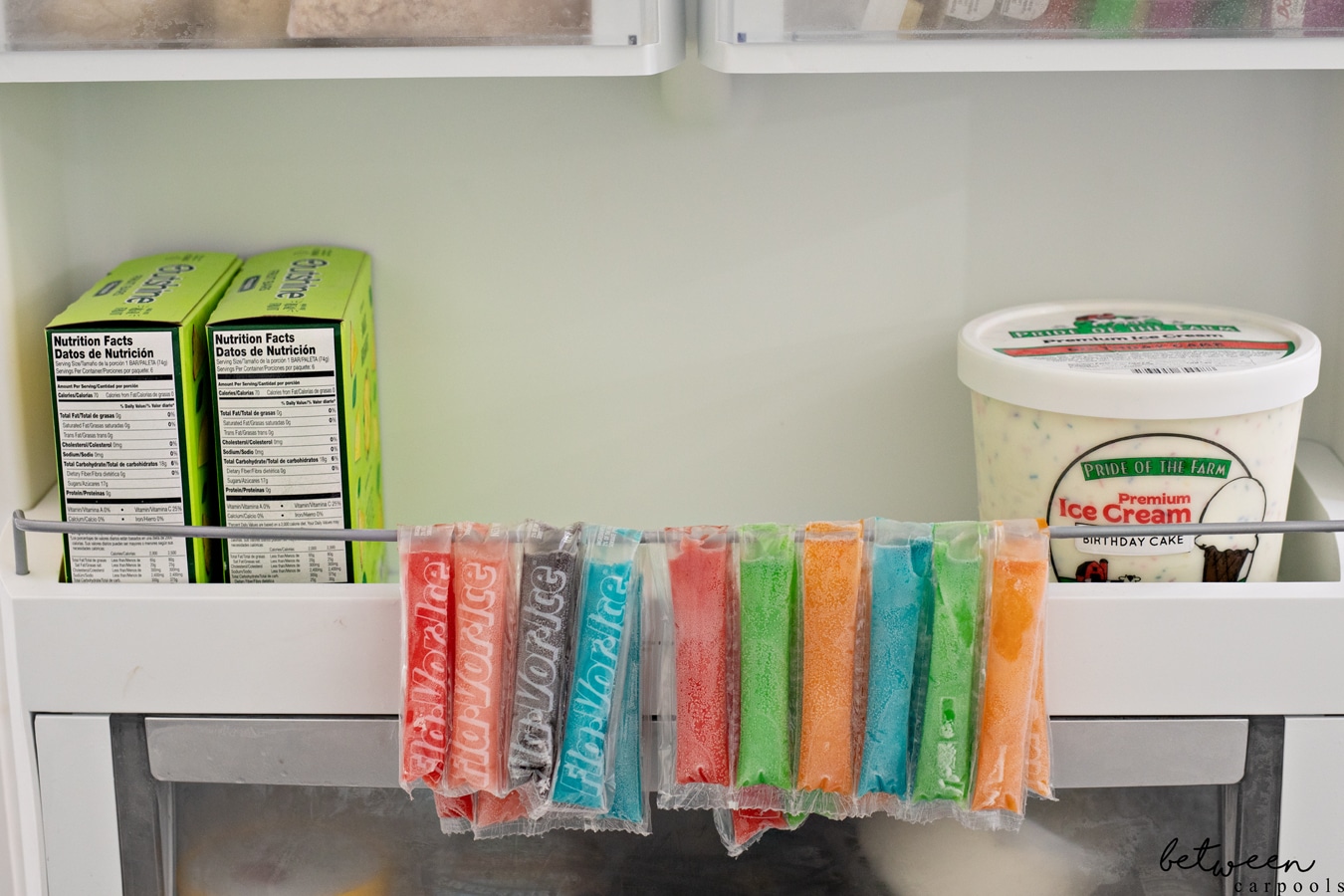 You can use a freezer shelf or rack, or a random pan or box in the freezer. Just make sure to have a sharp angle in the middle. Then, when the pops are frozen solid, cut them right down that crease and store upright in a 1 lb container.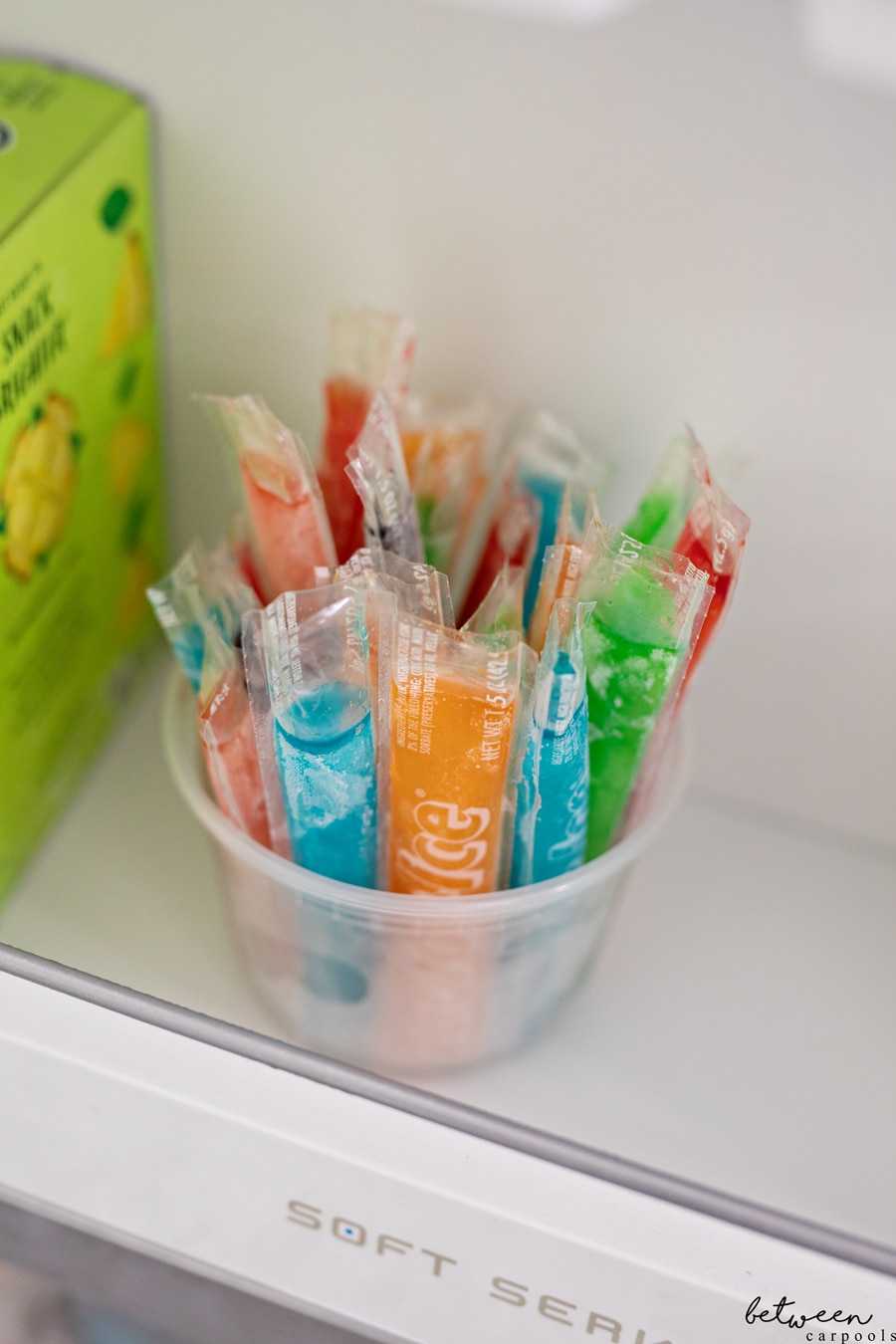 Done!