It's so simple to make this iced coffee, you'll be sipping it all summer long.
I never really thought that my little simple method for making an easy iced coffee was a big deal.
Then, one day, I hosted lots of people for a barbecue. And it was really hot. And one guest arrived, debating whether she should become fleishig or not because she wanted an iced coffee. I told her, "Don't worry. You can eat. I'll make you a pareve iced coffee."
In the end, I ended up having to make 30 iced coffees for all of the guests. And lots of them came into the kitchen to watch how I made them. So I supposed I should share it with you too.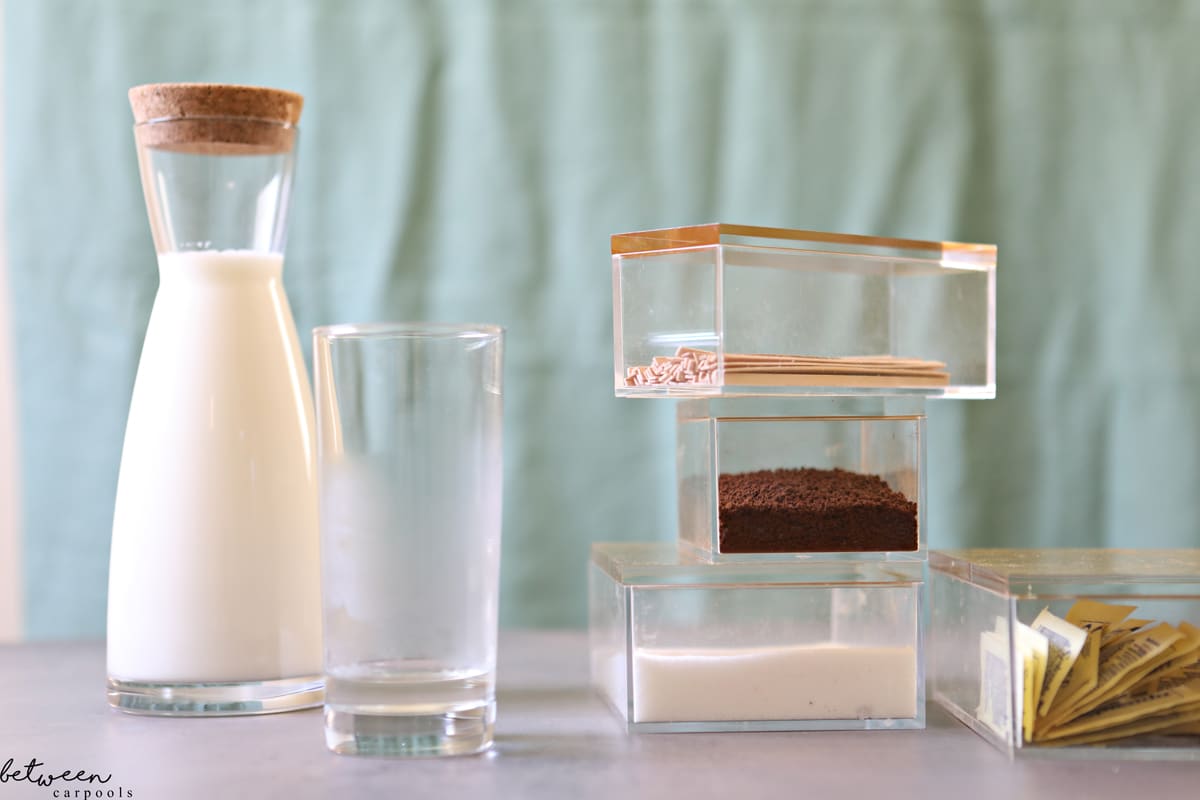 Start with just a tiny bit of hot water in the cup. Just enough to dilute your instant coffee. The problem with most iced coffees is that they use regular coffee that's been chilled. That yields iced coffees that are too watery.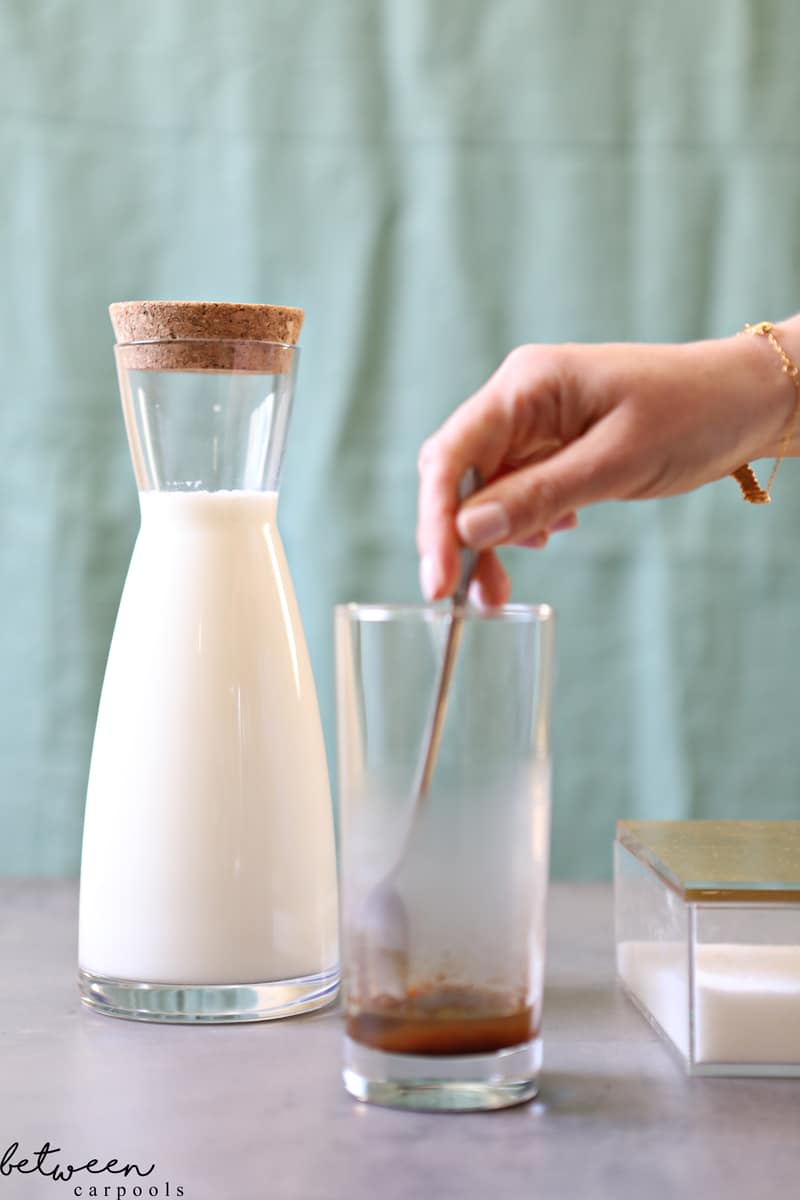 Add a spoonful of instant coffee and stir to dissolve. Quality matters! Note that I am not a Taster's Choice fan. Rather, go with Nescafe Clasico. Amazon happens to have a great deal on it (two extra huge jars for $22), but it's also likely available at your local supermarket.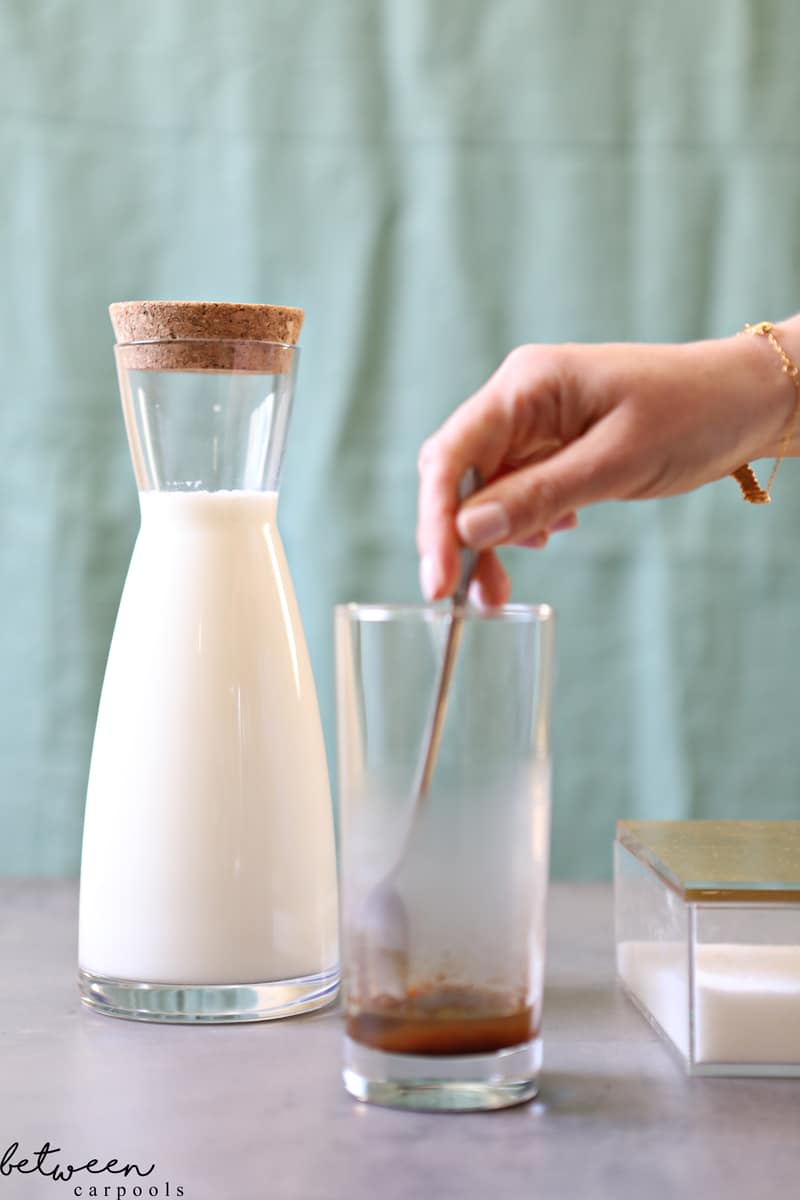 You can also add sweetener at this point. I add the sweetener here if I'm making a coffee for myself. If I'm making a bunch of coffees for guests, I leave out the sweetener and let them add their own at the end.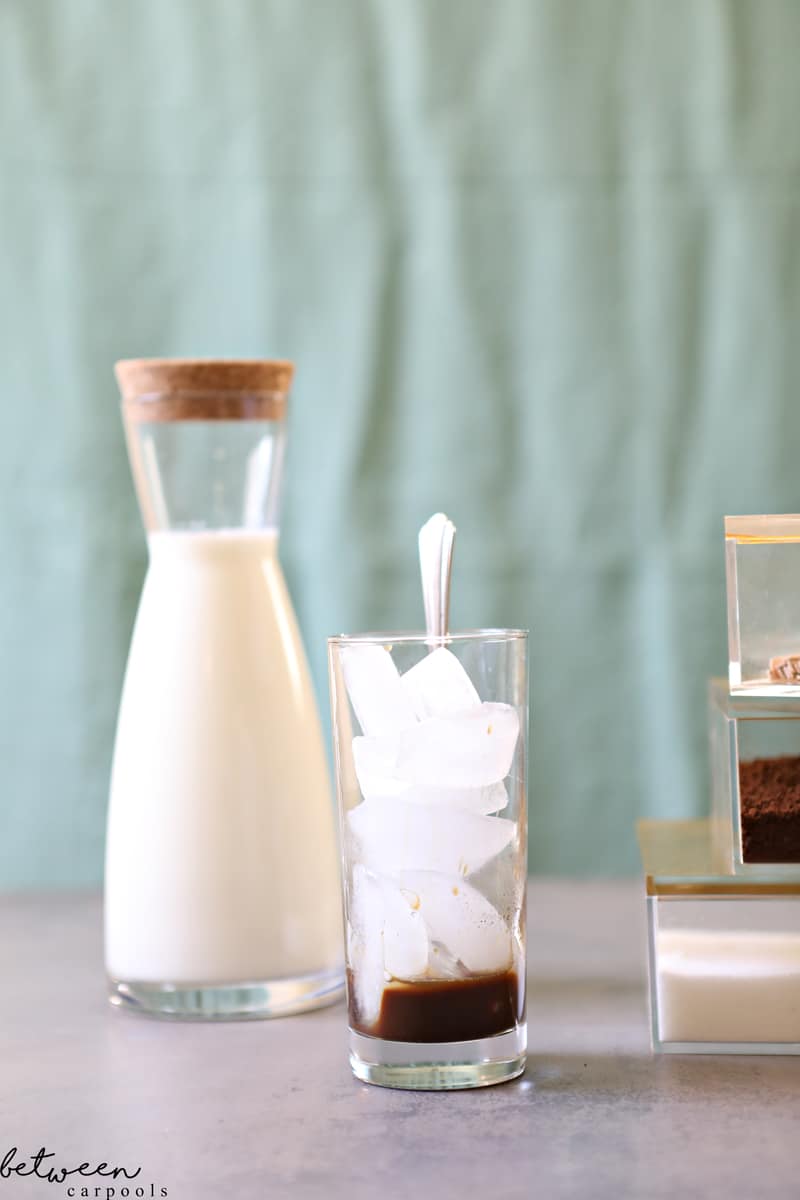 Next, add ice cubes.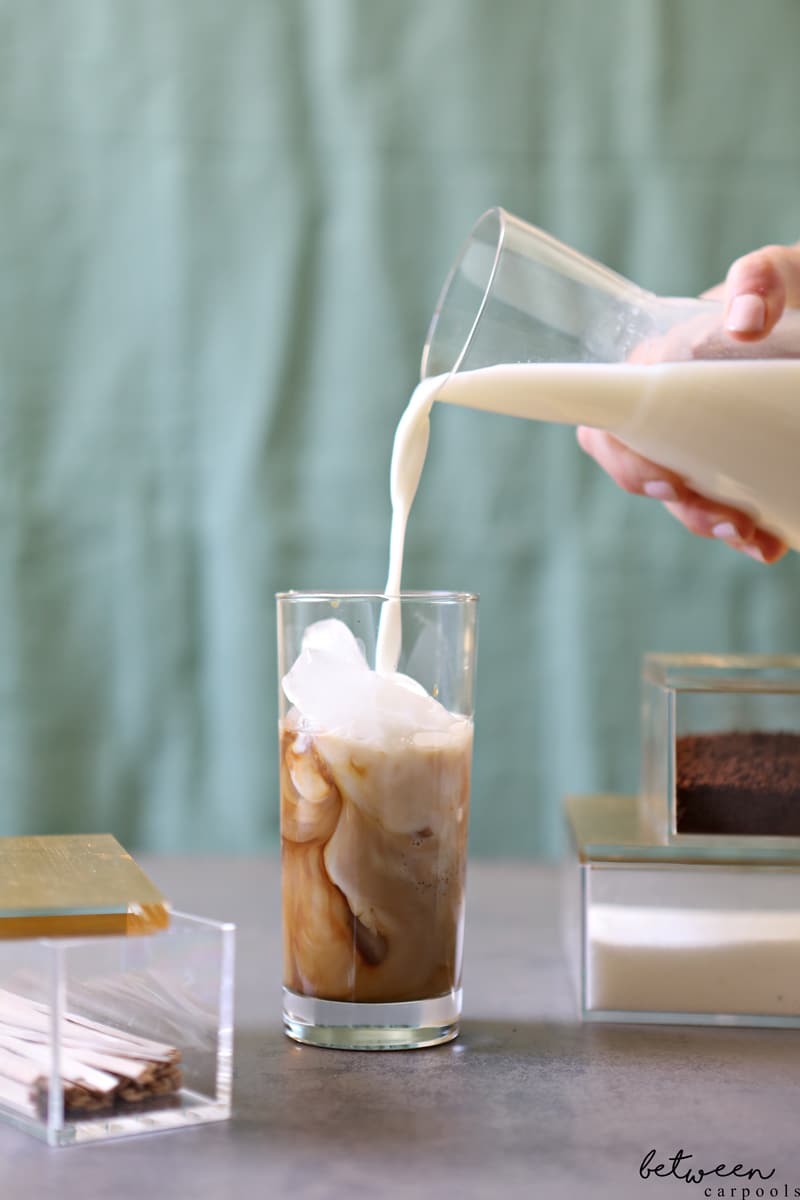 Finally, add the milk. Watch as the coffee gets this gorgeous marbled effect that makes it look so appealing.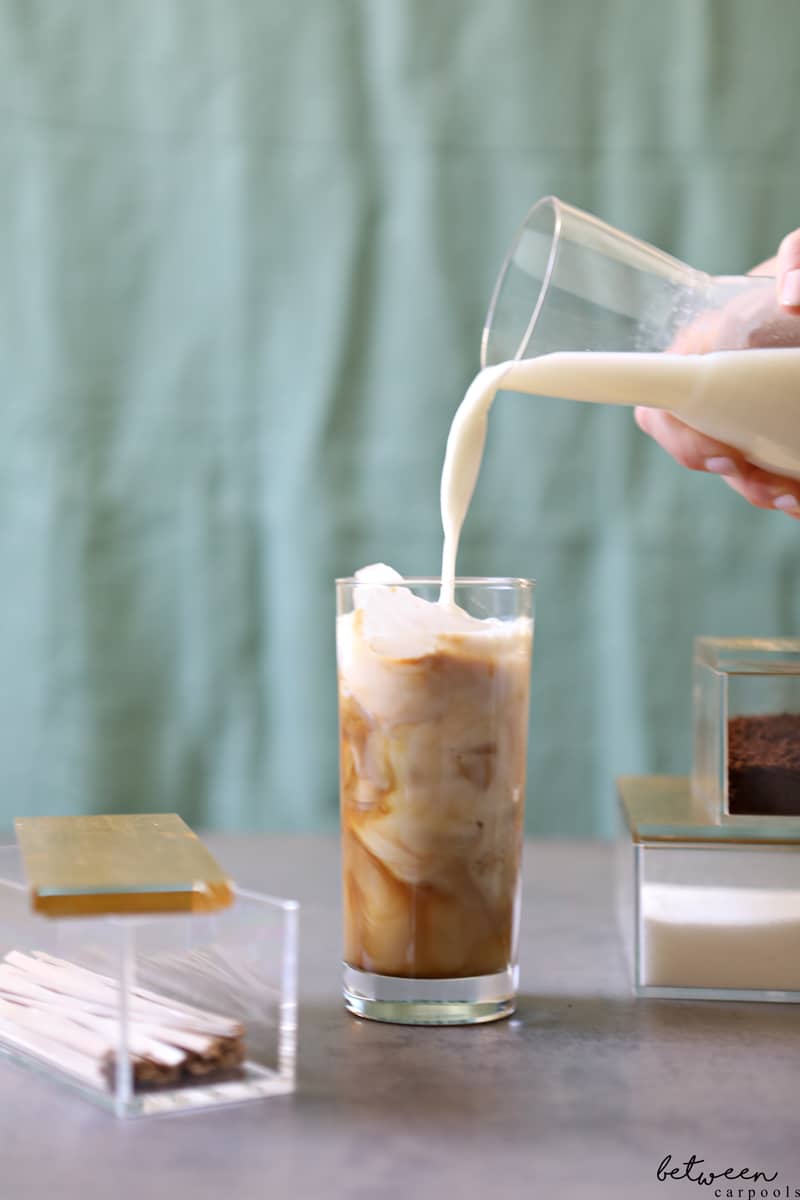 Sure, you can use regular milk, but for a pareve version, you'll be surprised how delicious vanilla soy milk is with this coffee. My guests didn't think they liked soy milk, but they all loved these coffees.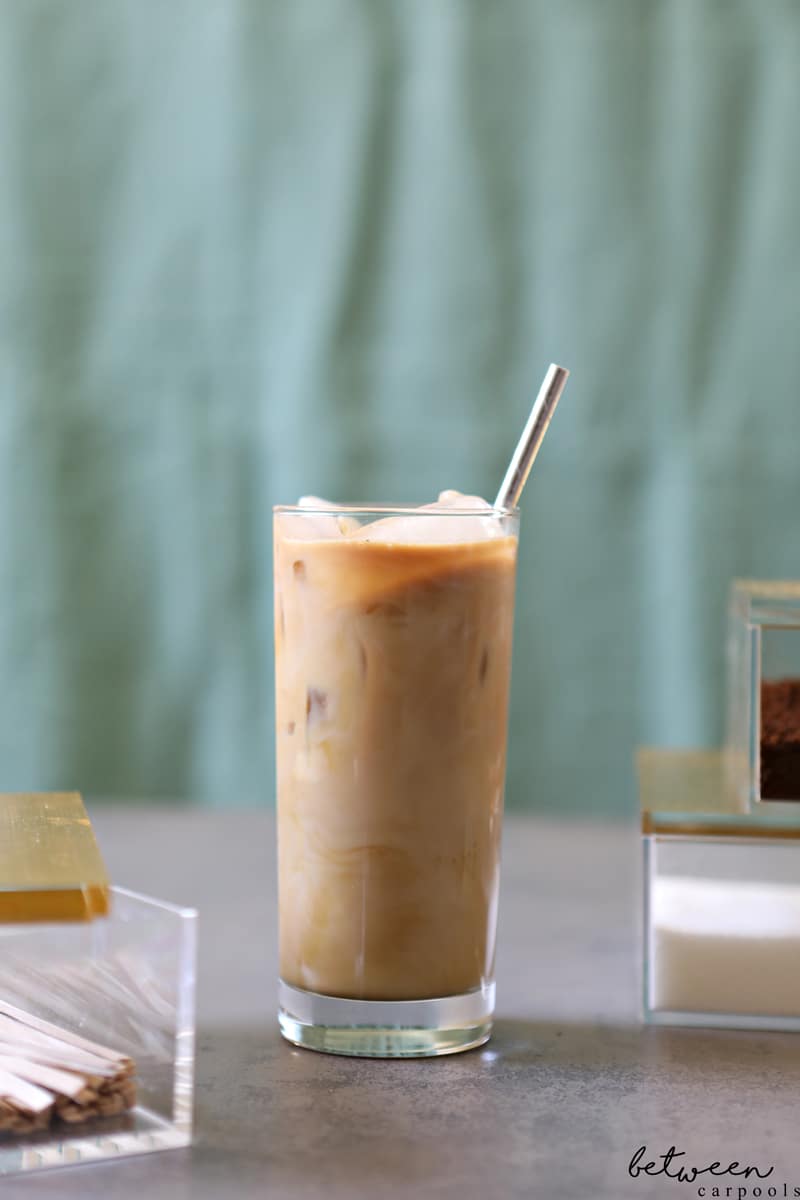 I know that you have one more question. Where did I get those acrylic boxes with the gold lids? I use them to hold sugar, Splenda, coffee grounds, coffee pods, tea bags, and stirrers in my coffee station at home. It's so fun to much more enjoyable to make a coffee when the coffee station is neat and pretty.
You can get these boxes here! They're just as pretty in person and they're very well priced too! They also come in brushed nickel and copper. If you want to keep your coffee station on the counter, pair them with this tray.