You love doctoring up those frozen French fries. Here is another version you'll love. 
Back in 2017 I shared a recipe on BCP that I've been making for years. The secret for the best Frozen French Fries. It wasn't a surprise that the recipe became our number one recipe on the entire Between Carpools and, for the past few years, it hasn't budged from the top.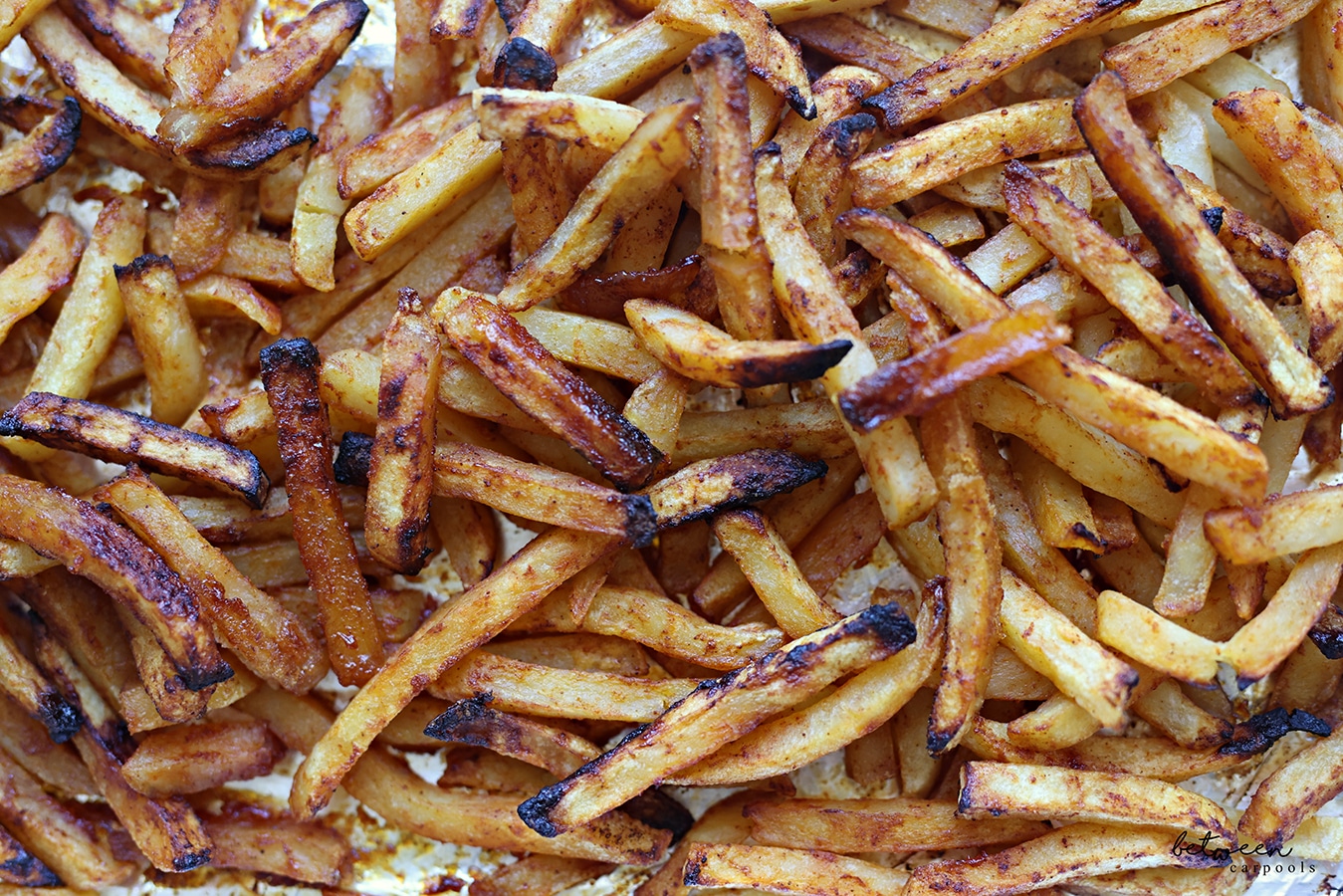 So why am I sharing a new version? Why fix what's not broken? In the cookbook Starters and Sides Made Easy I shared a recipe for Sticky Red Potatoes that's a staple in my sister-in-laws' houses (it's one of those viral recipes that everyone who has the book makes). My brothers (and I've got lots of them!) love, love those potatoes. 
I thought to myself: Why not combine the ease of frozen French fries with the popularity of sticky red potatoes?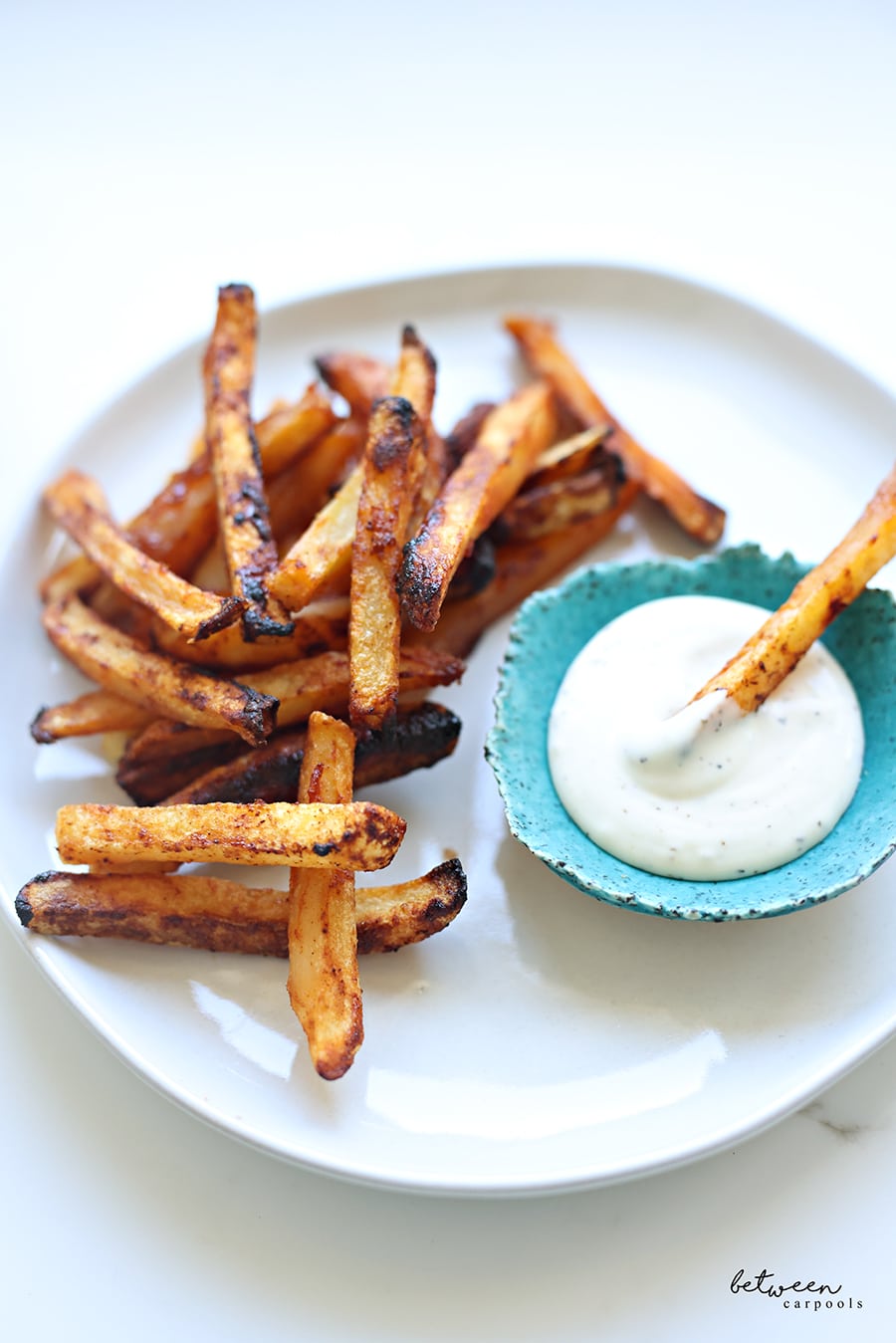 Hence this mashup that's quickly moving its way up into a staple side dish.

Sticky Red French Fries
Ingredients
32 oz straight cut french fries
Sticky Sauce:
1 tsp paprika
1 tsp garlic powder
2 tsp salt
1 tsp chili powder (or less)
4 tablespoons ketchup
4 tablespoons honey
2-3 tablespoons oil
1 tablespoon vinegar
2 tsp soy sauce
Instructions
Preheat oven to 400ºF.
Combine all sticky sauce ingredients. Toss with frozen French fries.
Bake according to package instructions.
FOR EXCLUSIVE CONTENT AND A PEEK BEHIND THE SCENES, MAKE SURE TO JOIN OUR WHATSAPP STATUS HERE.