They're no-bake and can be made to match any color scheme. Sandwich cookie pops are great for a simcha, and are an easy last-minute addition to any meal or party.
Colored Sandwich Cookie Pops
1 package chocolate sandwich cookies
1 semi-sweet baking bar
3 different colored baking bars
1 package mini popsicle sticks
Parchment lined baking sheet
Microwave safe bowls, one for each type of chocolate

1. Melt a bit of the semi-sweet baking bar, in the microwave for 30 seconds, then stir, repeat until melted.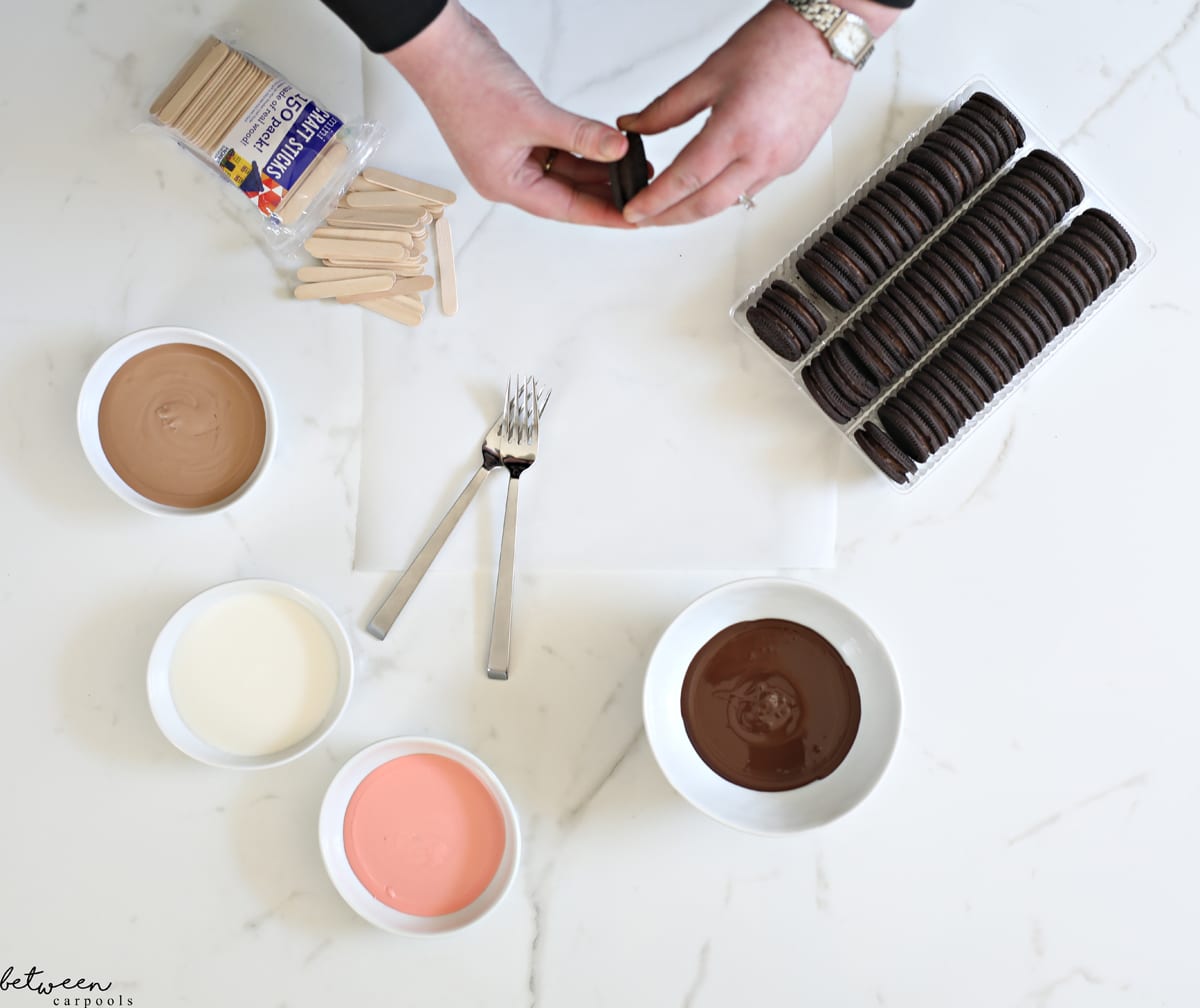 2. Open the sandwich cookies.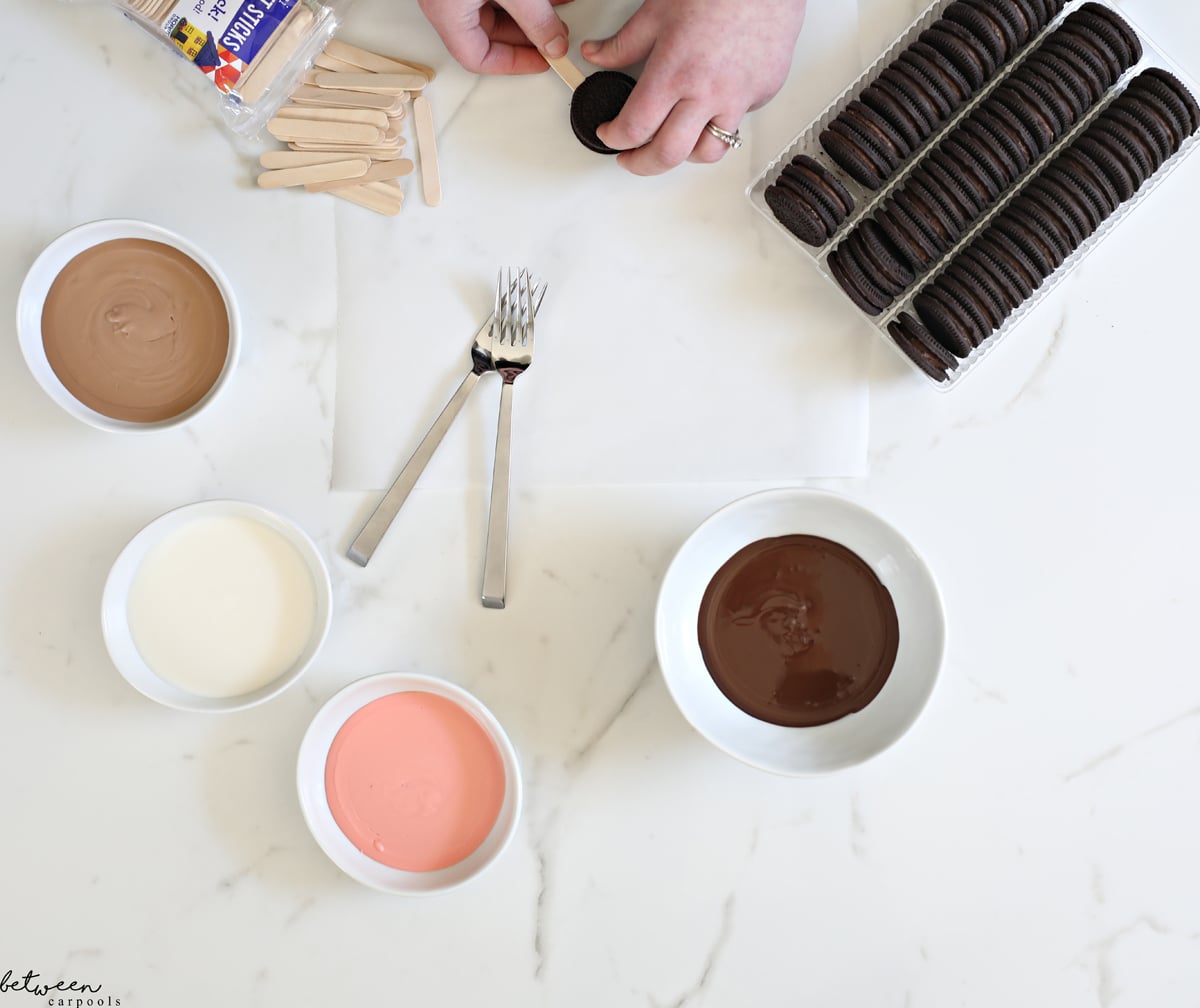 3. Dip the lower third of the popsicle stick into the chocolate and place it onto the cream of one half of the cookie.
4. Close the other half of the sandwich cookie on top and place onto the baking sheet. Lightly press the sandwich cookie.
5. Let the chocolate set for a couple of minutes.
6. In the interim, melt the semisweet chocolate and the 3 colored chocolates, each in their own bowls.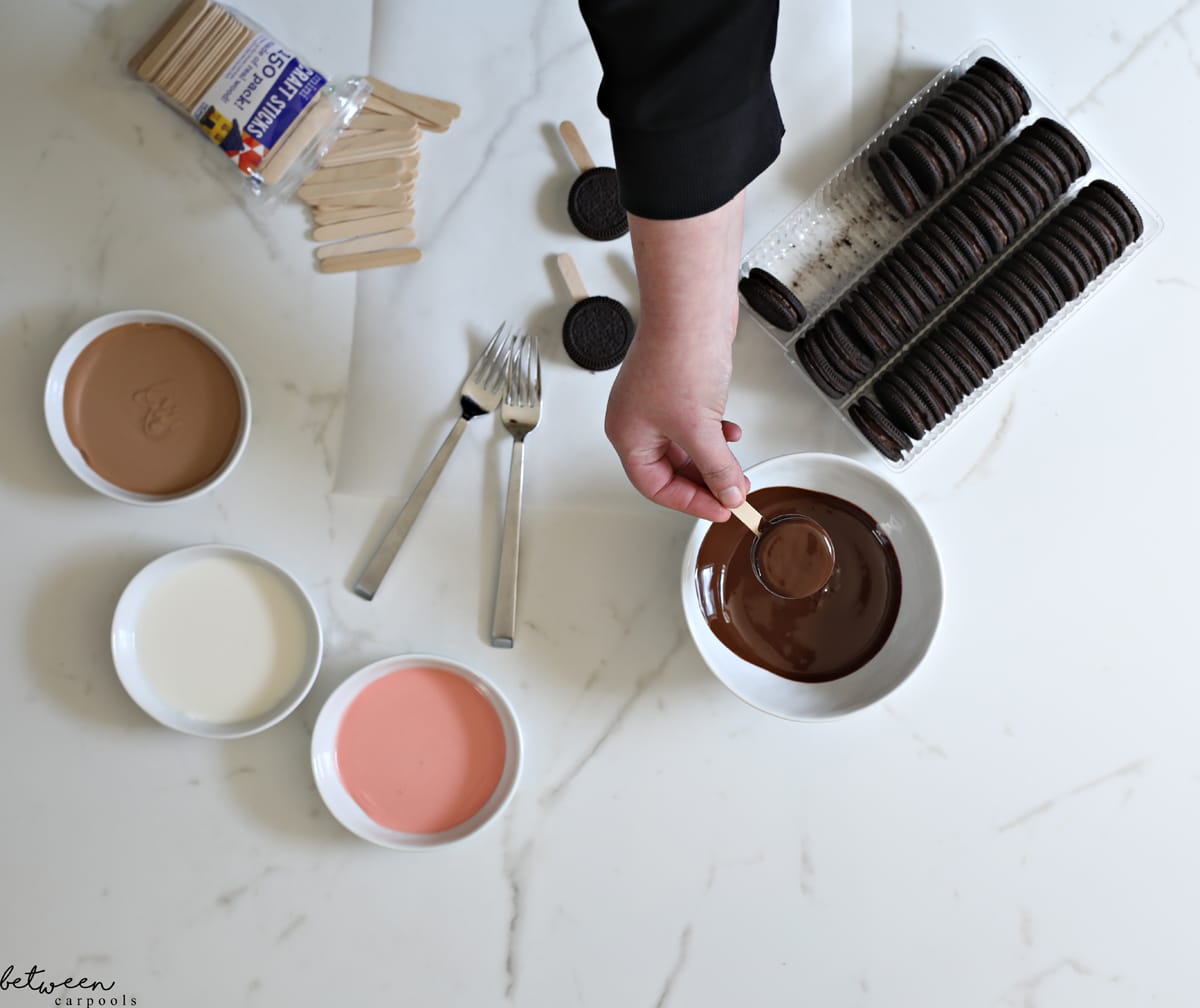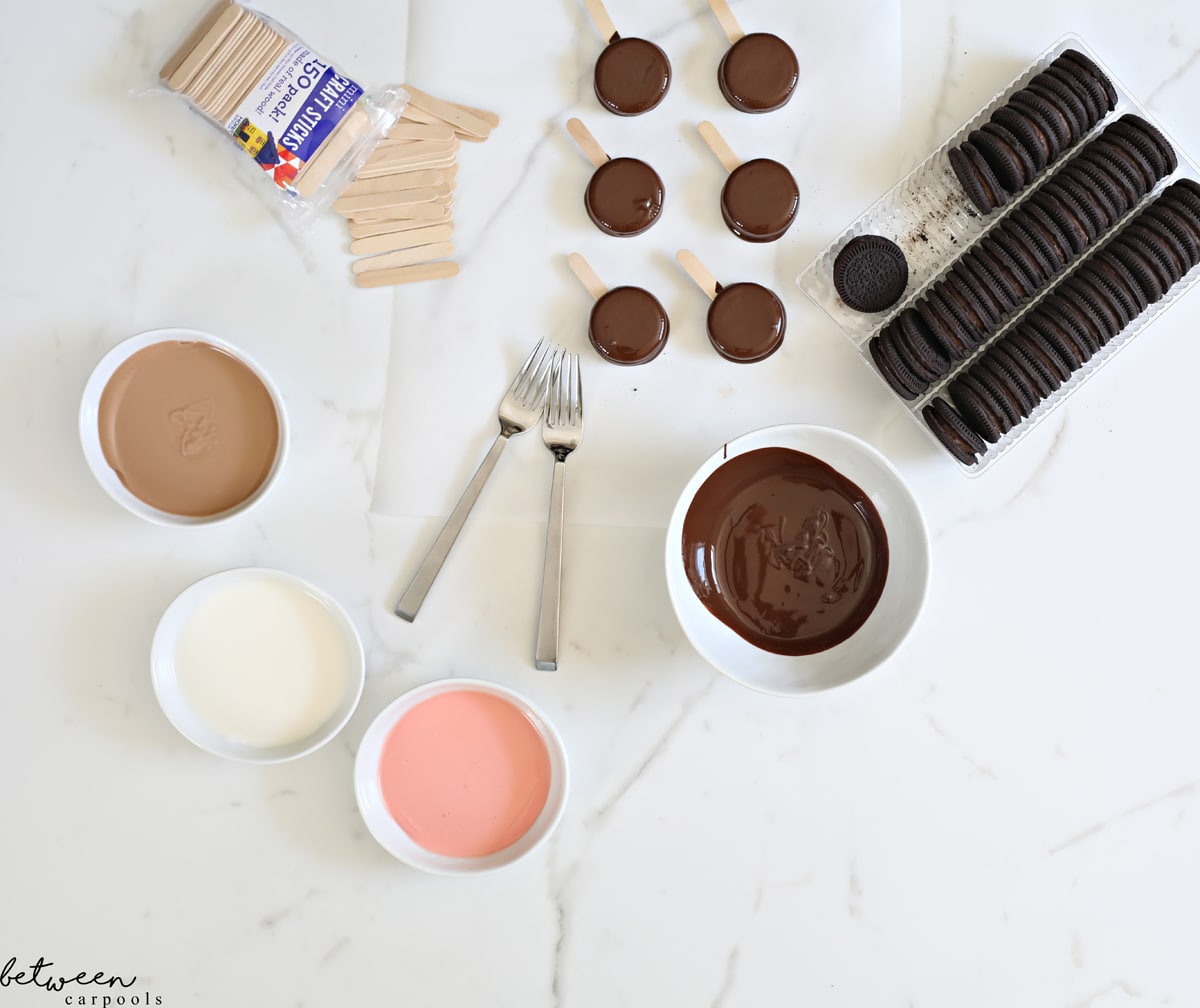 7. Start by completely dipping the whole cookie into the semisweet chocolate, then place onto the baking sheet to dry.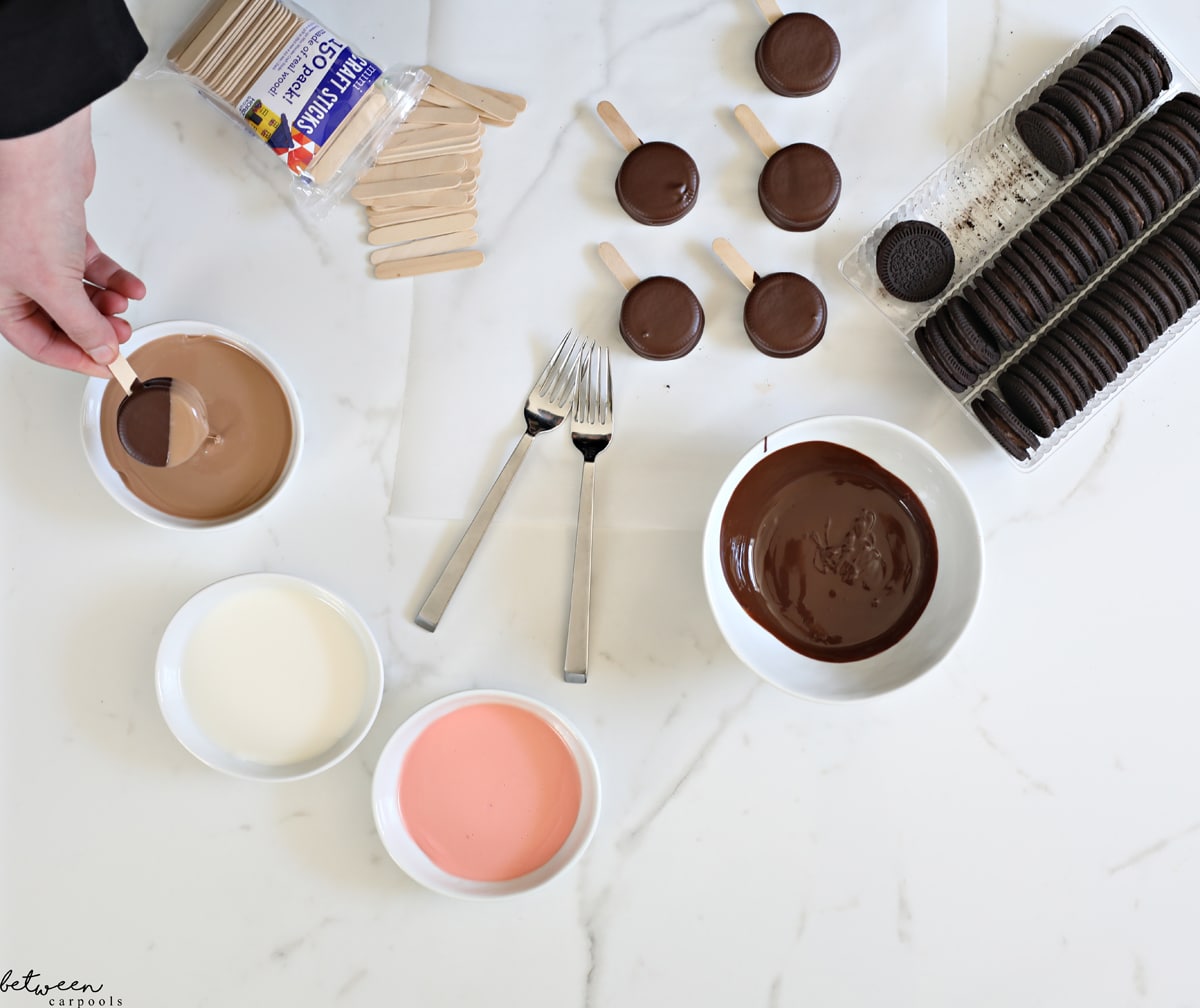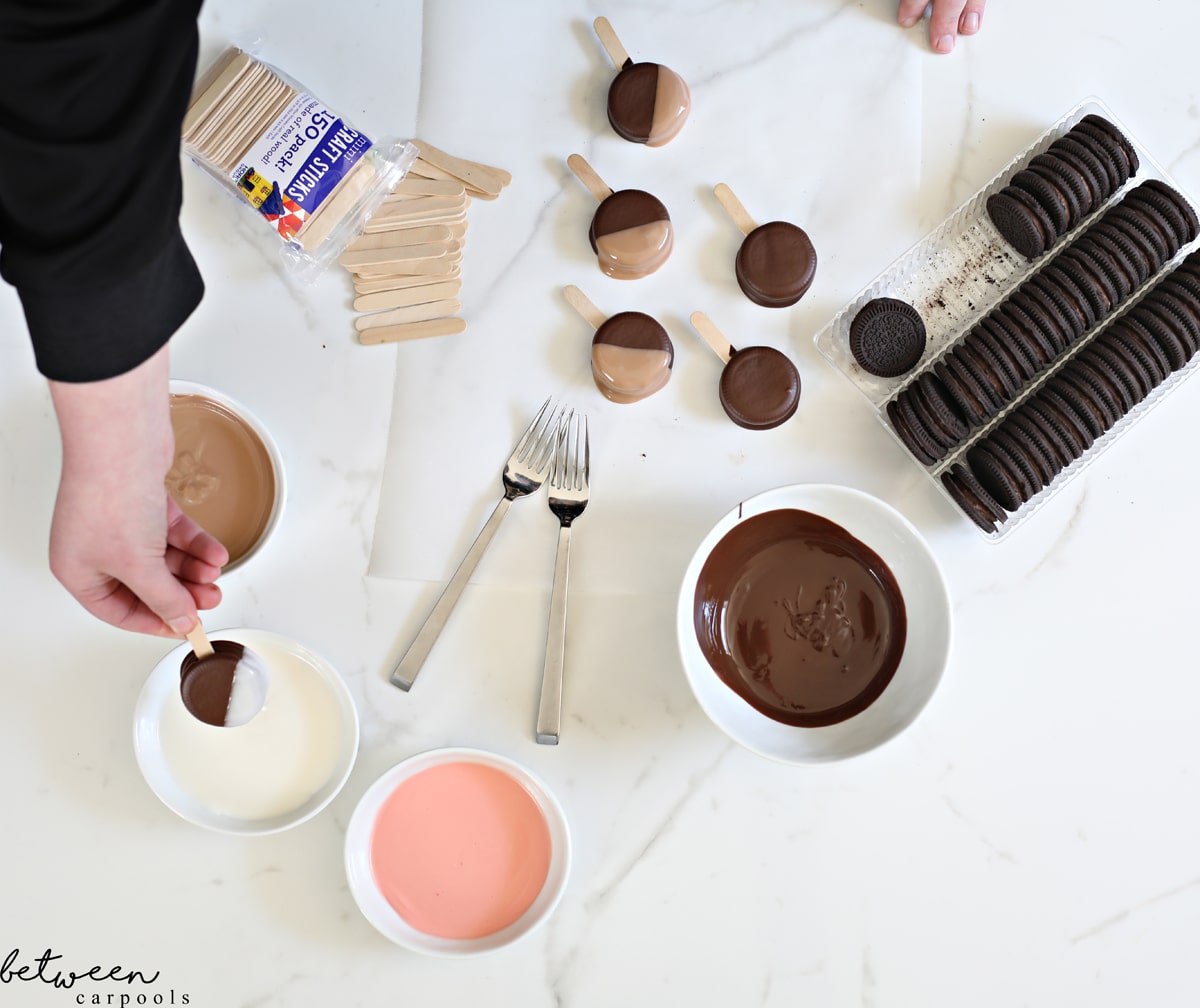 8. Once they are dry, dip a bit of each sandwich pop into the different colored chocolates in any order, letting it dry before dipping it into the second and third colors.