These are the items that caught my eye recently while shopping for props in Target.
I often say that I went into the prop stylist/food stylist industry only so I could have the perfect excuse to be able to buy every pretty dish I come across.
Sigh.
Yes, I have a "slight" problem with housewares. If I could, I'd be constantly be updating the cutlery and glasses we use. There's so much joy in setting a beautiful table, even before you think of the menu.
So yes, most of us don't typically replace dishes too often, but a summer home or a party on the horizon is definitely the perfect occasion to do some "browsing" (read: purchasing).
On a recent prop sourcing trip, I noticed so many affordable and pretty things, I decided a post on Between Carpools was in order, to let you all know.
Target has introduced this line called Heart & Hand with Magnolia and it is simply perfect. The style, the price point, the usefulness. Have a look.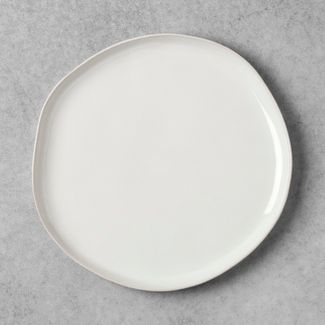 This line of dishes is perfectly organic (the shape and look) and so versatile. Sturdy plates, yet, at the same time not heavy as a look, they will mix and match with anything you already own. The sizes of the bowls are just right, and so are the salad and dinner plates.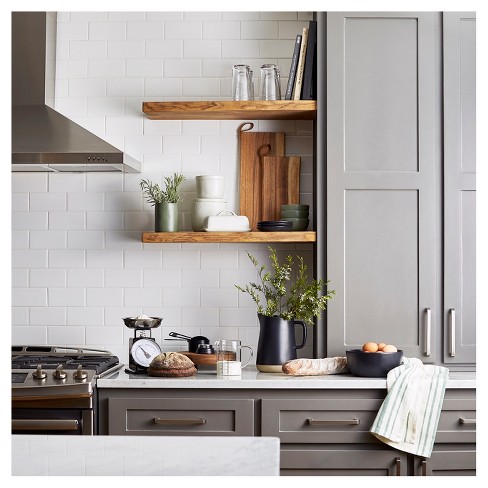 See what I mean? I know, this isn't your kitchen, or mine neither, but Target gets us.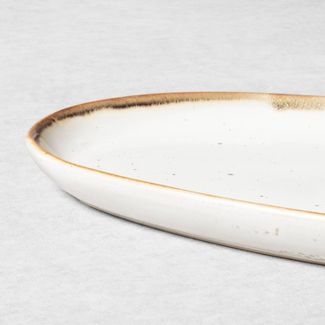 I found this platter to be especially useful. The perfect size for a roast, grilled burgers, or a side of salmon. All items you always need a platter for. We, Jewish housewives, never have enough platters. Am I right about that? Here you have it, the platter you can add to any collection, without thinking too much.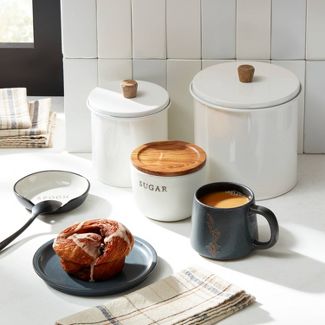 I did not purchase the "pepper" one, but I own the other two and use them daily. That's the beauty of this set; only buy the pieces you want/need. Here's the link to the sugar canister (it's the perfect size to bring to the table when serving a guest) and here's the one for the salt.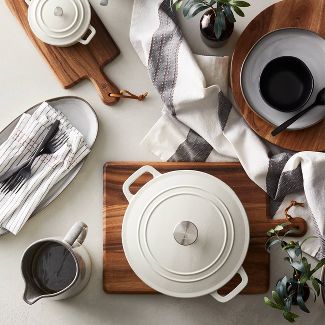 If I needed to get a new set of flatware I would get this one in a heartbeat. But I don't. So I only got the serving spoon (update – product not available) and serving fork (update – product not available) from that same line, and now I feel chic every time I serve a salad. Like platters, serving pieces are something I never have enough of.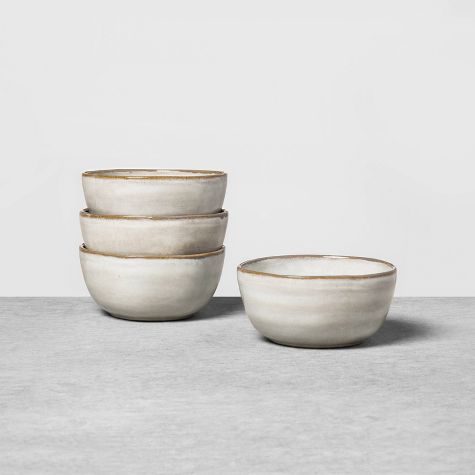 They call these "mini plates" (update – product not available) but I would use these adorable little somethings to add oomph to any plated plate. Put a smear of sauce on it, a few olives, a few pickled onions, a spoonful of tapenade. Place it on top of the dinner plate and see how it transforms. Let me add that these are really cheap and super cute.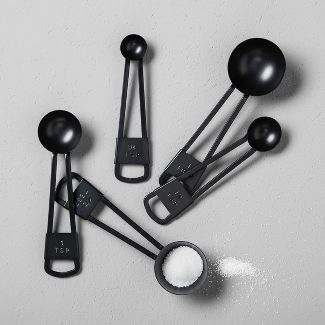 Are you into baking? Why not bake with style? This measuring cup (update – product not available) is pretty enough to leave on display, and these measuring spoons and measuring cups are so pretty that I am going to gift them to the next niece who gets married.
I am forever on the lookout for oven-to-table dishes. Pie and quiche pans are my favorite, there are so many recipes that call for one, and it's so useful to be able to bring them to the table in style. Check out this gorgeous pie/quiche pan (update – product not available) and this rectangular loaf pan (update – product not available). I know where my next babka is going.
I agree that this line of drinking glasses (update – product not available) isn't for everyone, but they so should be. These will 'make' your table.
Another item that 'makes your table' are napkin holders (update – product not available). That little touch, that ties everything so perfectly. The price is good, and these are simple enough you won't tire of them too fast.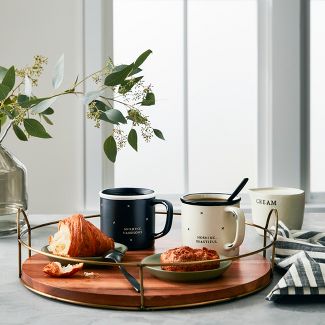 Do you use trays too? I like to set them up in guestrooms (with a drink, some nuts, a newspaper) or use them to bring things in and out of the dining room. This tray is so elegant and still contemporary.
Last but not least, couldn't resist these vases (update – product not available) that will add so much to any corner in my house. Just add a single bloom to give your kitchen (or even bathroom!) a refreshing pop.