This only counts if you still wear it!
Today we are introducing a new series here at Between Carpools! One Tuesday per month, we will post a random question. The five of us will answer that question and then we will invite all of you to answer it in comments or on our social media platforms. Some will simply be for fun and some will be more thought provoking.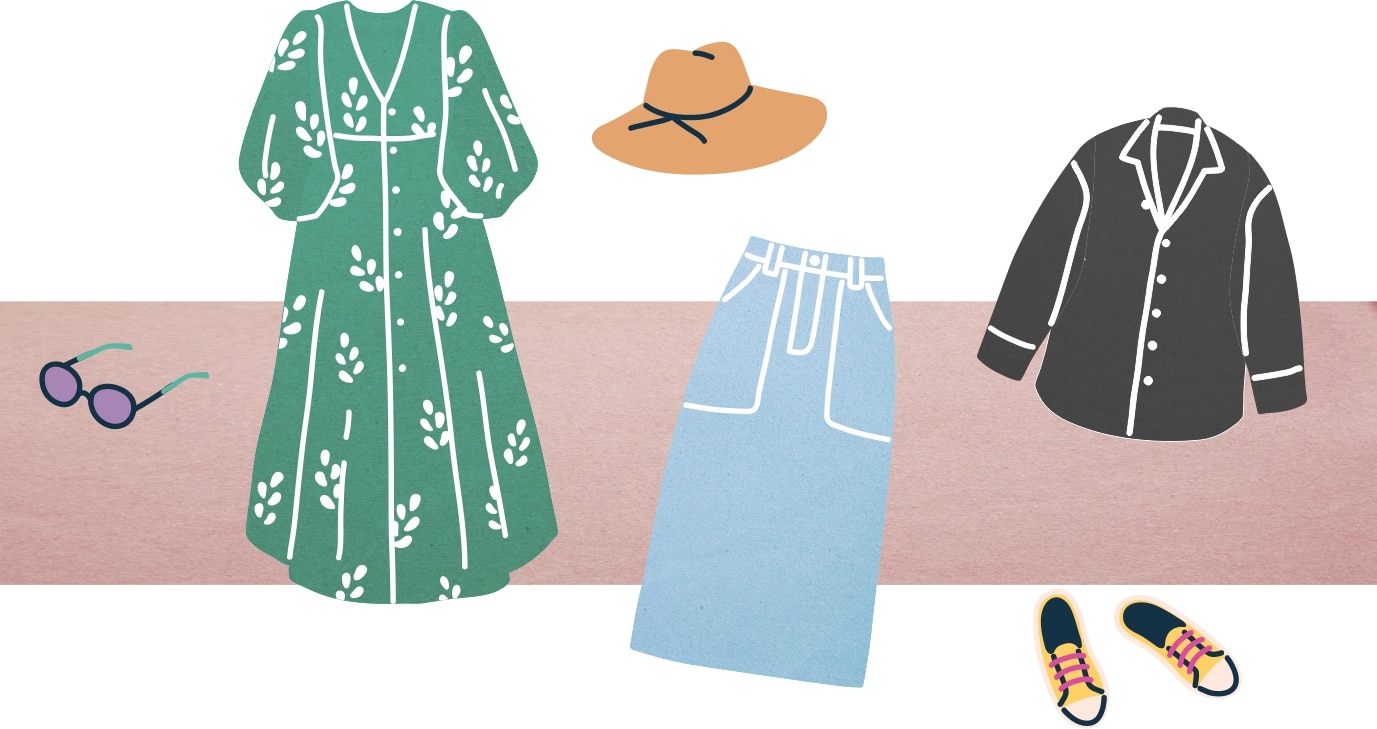 Leah: A black Juicy Couture hoodie with no words on it.
Back then, it was so hard to find a good black velour zip up with no words on it. I still come up after a full day or start my day with it and wear it with a black slinky skirt. The interesting thing about it is that it's a size small and today it would be like a size large. It's loose and comfy. Why did sizes get so small??
Victoria: My fur coat.
My grandfather a"h was a furrier and he gave me an ivory fur with my name embroidered inside around the time of my bat mitzvah. I don't know if it was so practical at the time, but that coat has followed me to winter weddings for decades and decades. It would also come to the rescue at the end of winter pregnancies…it's roomy and super warm and was the only non-maternity coat that always fit.
Shaindy: I really don't keep much,
but I recently found my Shabbos sheva brochos outfit at my mother's house – and it actually fit! And I still loved it. I wore it to my niece's Shabbos sheva brochos just last week!
Renee: A chambray skirt I bought at H&M when I was 16 for $20.
Whenever I wear it, I still get asked – without fail – where it's from. It's just a great style, color and texture. It never goes out of style. My friend who bought it at the time still owns it too!
Esti: I have a dark denim jacket from way back in my former life.
(Anyone else have a time in their life that was so different from their current life that they just refer to it as a former life? Only me?) I was working in the Wall Street area and there was a Gap right behind my building. After 9/11, all the retail stores in the area were closed for a long time because they didn't have functioning utilities. By the time the Gap reopened, it was like a time capsule of "before." The shelves and racks had all the items from months before – but the prices were all at rock bottom clearance levels. I don't know what I paid for it, but this perfect jacket was a no-brainer. It has classic jean jacket styling, but in a dark, lightweight denim. 20 years later, it's still the perfect jacket. Because you don't really close a jean jacket, it always fits! 
We want to hear from you! Please leave us a comment about your oldest piece of clothing – that you still wear…