Chop and toss. That's about it! Then, you're ready to serve this gourmet salad that's refreshingly different. 
I have one cousin in Israel that always has gourmet stuff on her table. Well, she's a professional baker so we'd expect as much. I never really aspired to make anything that she makes because they all look too complicated. 
But…then one Shabbos she prepared this salad and I asked her how she made it. And I was so shocked at how simple it was!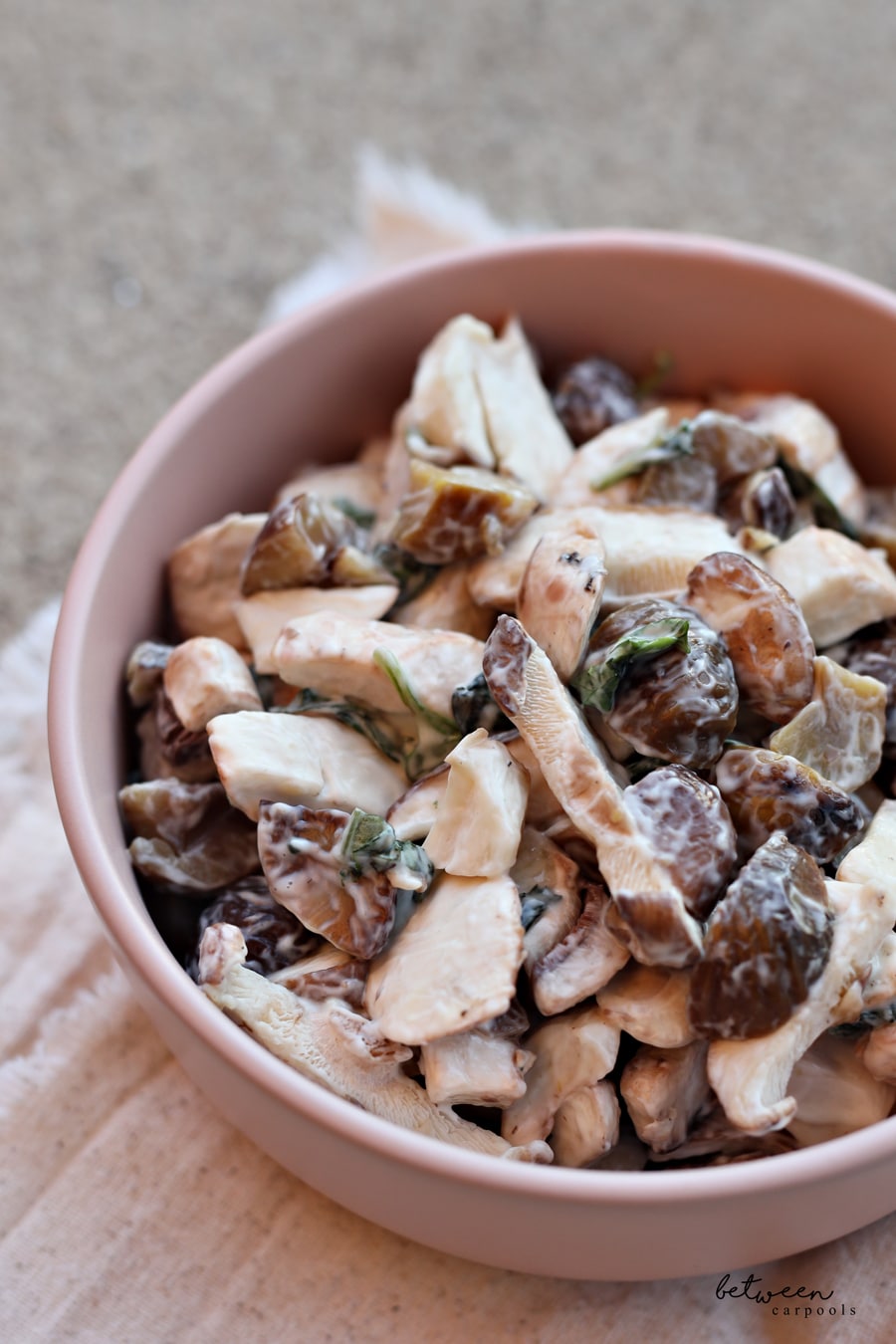 Some notes: You can mix up the types of mushrooms you use; a variety works well. Oh, and don't skip the fresh basil. There's only 10 leaves so it shouldn't be too time-consuming to check them. 

Mushroom Chestnut Salad
Ingredients
11-12 oz fresh mushrooms (I used a combination of baby bella and shiitake)
1 (3.5 - 5 oz) package roasted chestnuts
10 fresh basil leaves, chopped
2 heaping tablespoons mayonnaise
¼ teaspoon salt
Instructions
Slice and chop the mushrooms, chestnuts and basil.
In a bowl, combine the above with mayonnaise, and salt. Mix and Enjoy!