It's the season of easy dinners. This one, with chicken strips, lots of veggies, and rice is hearty, sweet, and of course, easy to prepare.
I love this chicken strips recipe. I make it often for my family, I send it to kimpeturins, and occasionally I'll make it for an easy Friday night. It's perfect served over basmati rice or mashed potatoes along with a simple salad.  Additionally, you can use other vegetables of your liking if you prefer something other than peppers. Mushrooms and zucchini (or whatever you like!) both work well. Enjoy!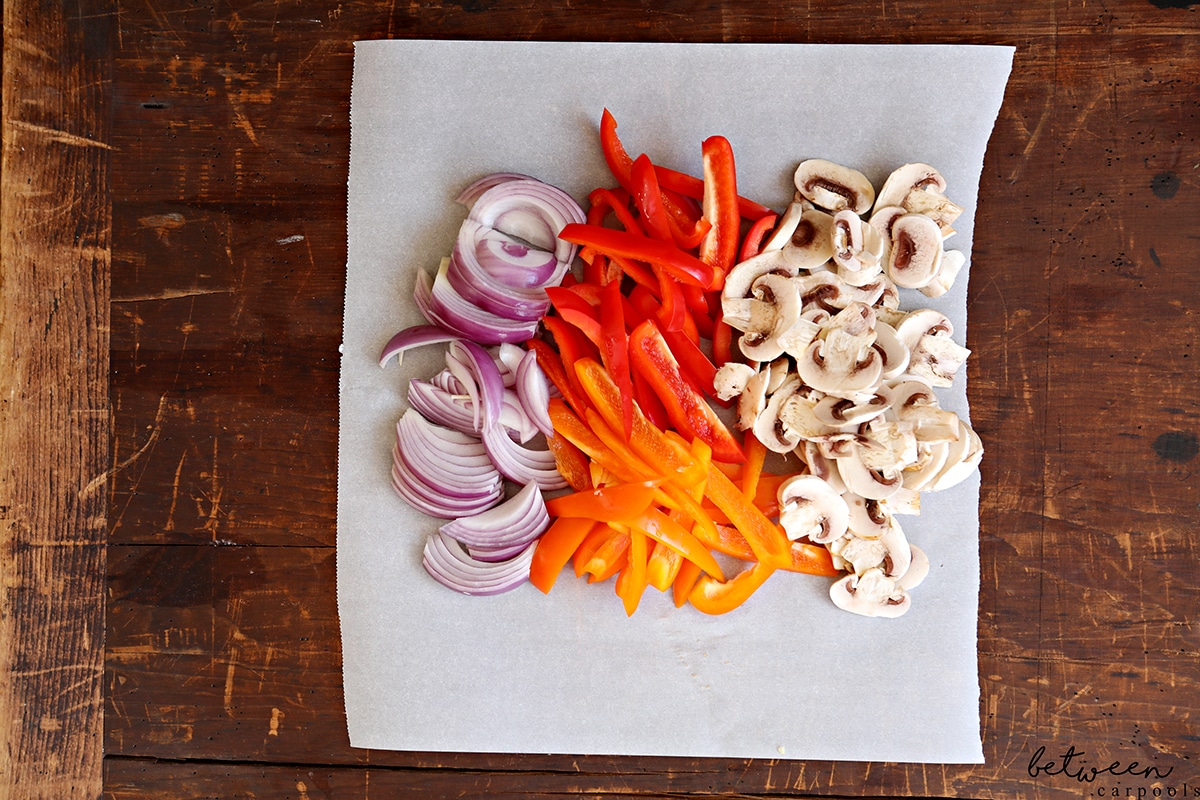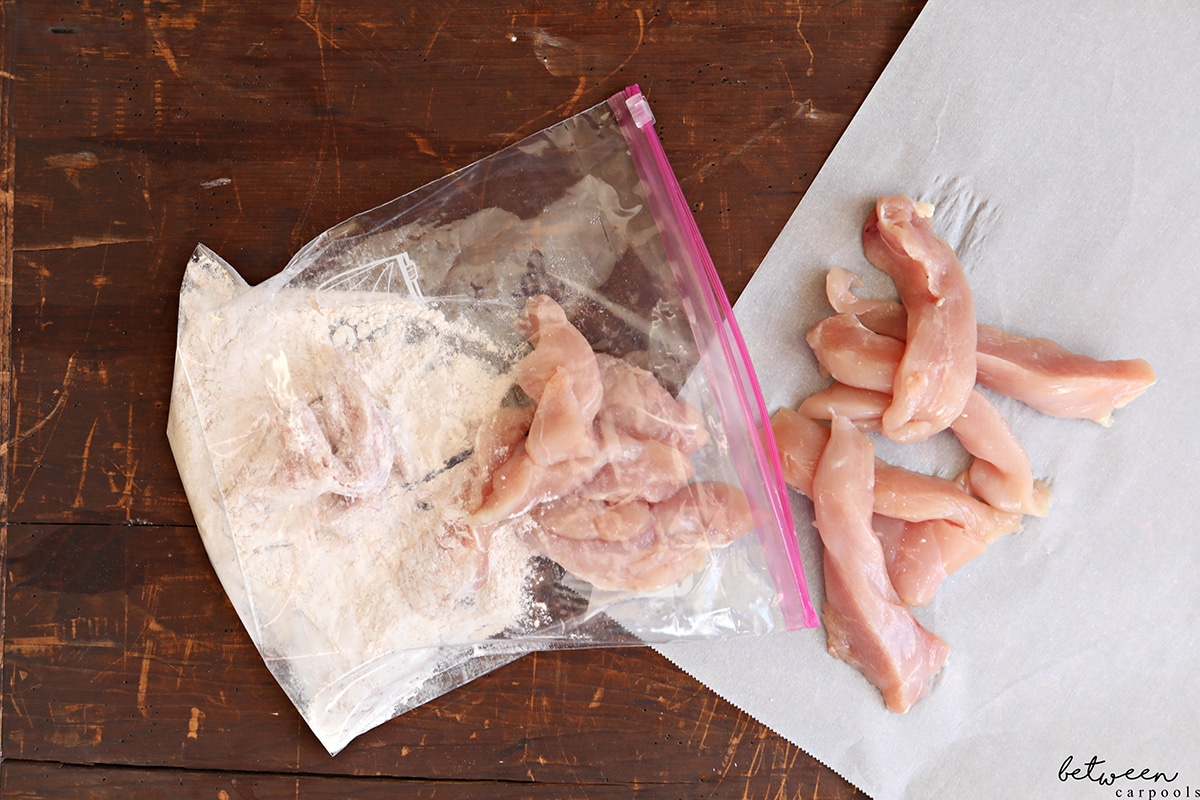 Glazed Chicken Strips
Ingredients
1. - 1.5 lb. pounds chicken tenders
½ cup flour
1 teaspoon salt
¼ teaspoon pepper
½ teaspoon paprika
½ teaspoon garlic powder
½ teaspoon onion powder
2 tablespoons oil
1 red onion, sliced
2 red, orange, or yellow peppers (two different colors), sliced
8 ounces sliced mushrooms (optional)
1 cup thin barbecue sauce (I use Bone Suckin Sauce)
2 tablespoons honey
Instructions
Preheat oven to 375ºF.
In a large Ziploc bag, combine flour and spices. Add chicken tenders and shake to dredge chicken in flour mixture.
Heat a saute pan with oil. Add chicken and saute until golden (it doesn't have to be completely cooked through, as it's going to bake in the oven as well). Set chicken aside in a baking pan.
Add onion, peppers, and mushrooms (if using) to the pan. Saute for 7-10 minutes. Pour vegetables on top of chicken in the baking pan.
Prepare the sauce. Combine barbecue sauce and honey. Pour over chicken and vegetables and bake uncovered for 10 minutes. Serve with easy oven basmati rice (recipe below)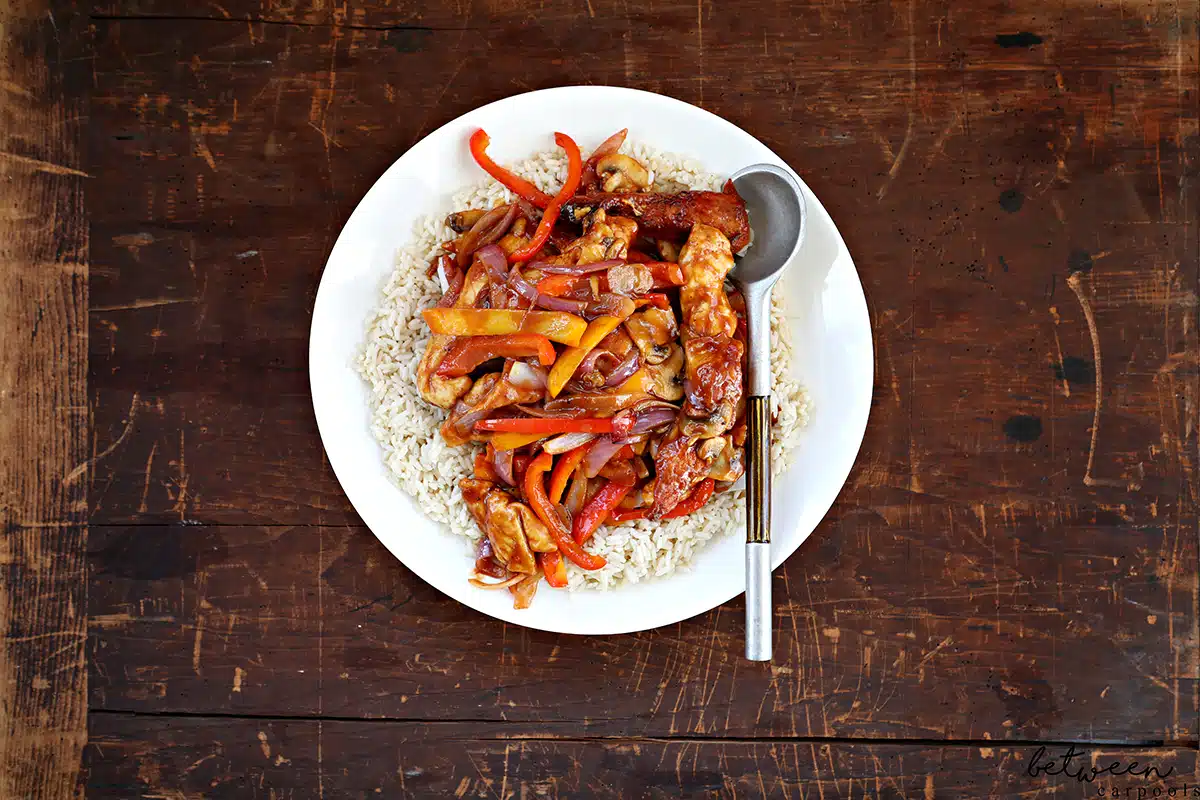 Easy Oven Basmati Rice
Ingredients
2 cups basmati rice
1 teaspoon salt
2 tablespoons oil
4 cups boiling water
Instructions
Preheat oven to 375ºF.
Place rice in a 9- x 13-inch baking pan. Sprinkle with salt and oil. Add boiling water and cover.
Bake for 20 minutes. Fluff rice with a fork and season with additional salt to taste.
Rice Variations:
For an Asian spin, add scallions, sesame oil, and sesame seeds.
For vegetable honey rice, add sautéed vegetables with soy sauce and honey.
For orange rice, add sautéed carrots and onions, orange zest, and juice.