Have your floors suffered from years of scratches and abuse? No worries.
My wood floors have seen a lot. They've been trampled throughout the years by lots of children, wheels of baby strollers, and heels of dozens of guests joining us to celebrate a simcha. We don't remove our shoes or treat it delicately…and yet, those floors still look brand new.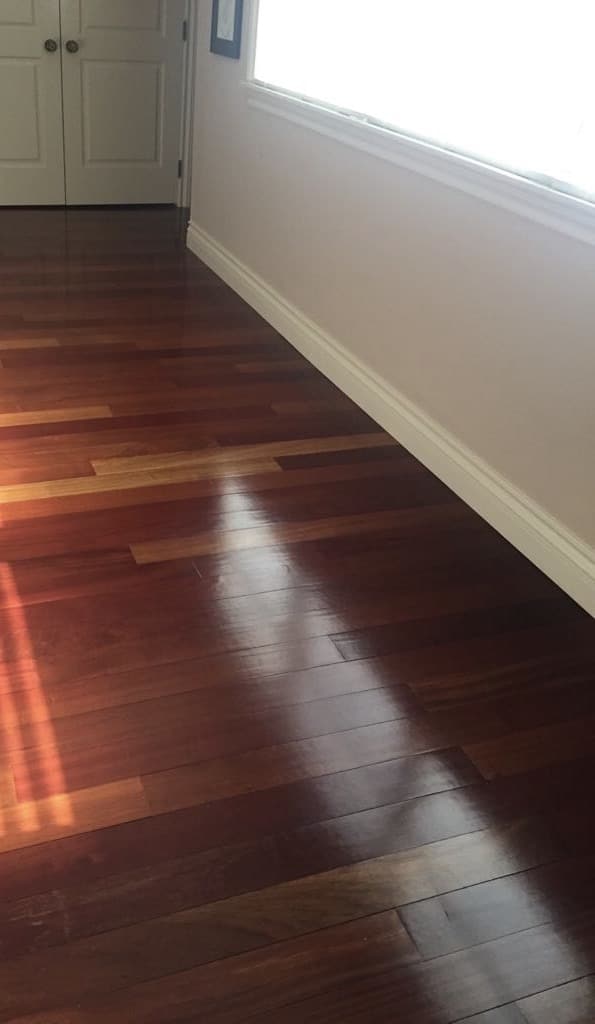 How can it be possible? It is. And it doesn't matter if you've been abusing your floors all these years…it can still look like new tomorrow. Here's how.
Before treating your floors, vacuum them to make sure they're clean.
You'll need a swivel mop, a bottle of Bona (available on Amazon or at Bed, Bath, & Beyond), and a spray bottle. Put the Bona in the spray bottle, then either spray the swivel mop or the floor and clean desired areas. Note that although Bona sells their own swivel mop, any mop of this type that you find at a local store would work just as well.
So now the floor is perfectly clean. But what about those years of accumulated scratches? That's what Bona Restorer is for.
Restorer will bring back the luster of any polyurethane (not wax) coated wood floor, which is most wood floors. Bona recommends using a different mop head with the Restorer, but I use the same one and it's fine.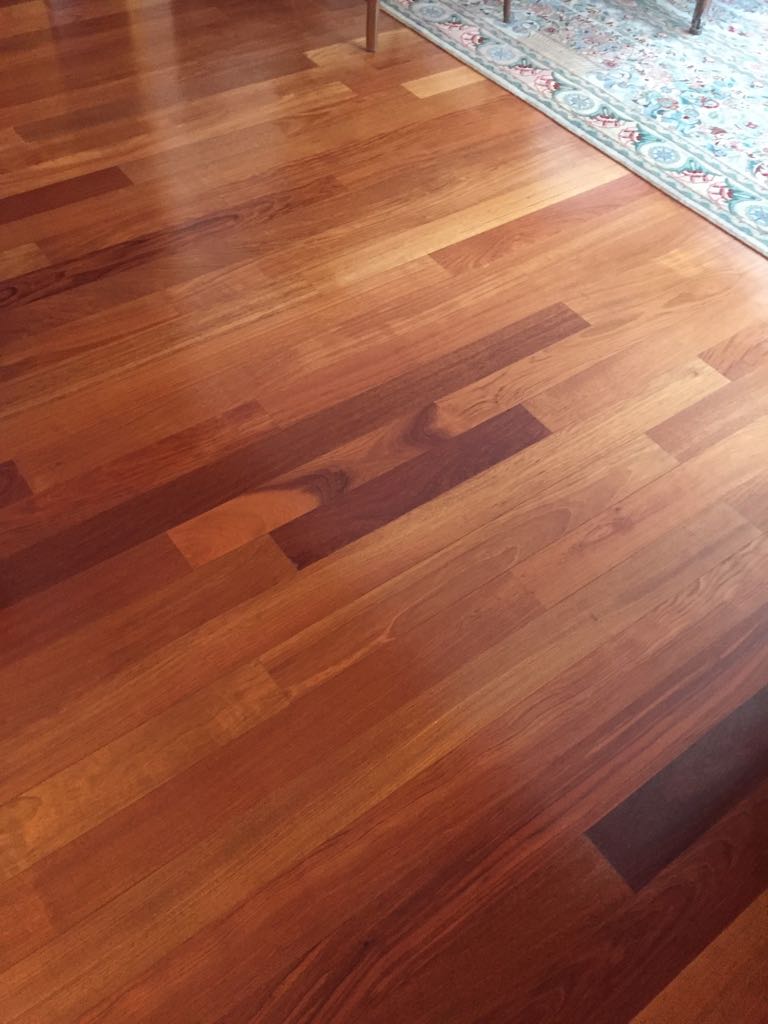 Water, vinegar, and many other things you might have tried on your floor simply ruin it. Even if you've never treated your floors like this before, it's not too late and you can make them look like new!
Shop supplies: