We have a great selection of labels for your mishloach manos…but you better hurry, the deadline to order and receive in time for Purim is March 5-6!
Over the past few years, Between Carpools has offered great labels and printables, just when you need them. Each one is more fabulous than the next.
Back in 2017, our very first gift tag was this custom monogrammed one that you could download, print, and punch yourself (print as many as you want, all for $5).
This year we created these personalized downloadable cards that you can print out from the comfort of your own home. They are available for only $5 here.

In 2018, we rounded up some more labels for you in this post. Then, we showed off our labels on the mishloach manos in this post with even more options.


There's modern and chic options, labels for kids, and pretty floral options too. These can be customized and ordered here.

The labels is this post aren't specifically Purim, as they were designed for summer parties, but one just might be there perfect for your theme.

This year, in 2019, you previewed our latest here, which are available both as stickers and tags.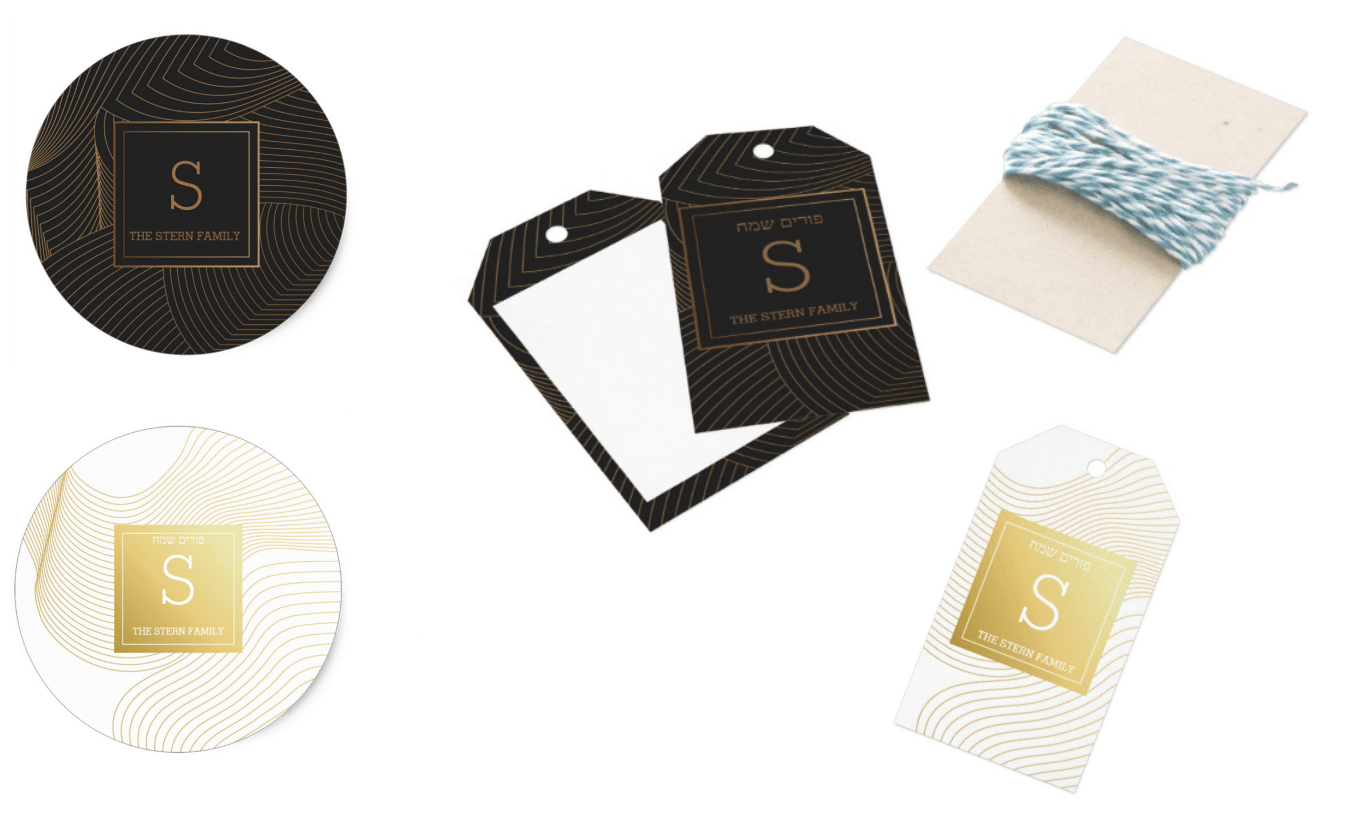 You can find these here in black, and here in white. 
They are also available as tags. Find the black ones here, and white ones here.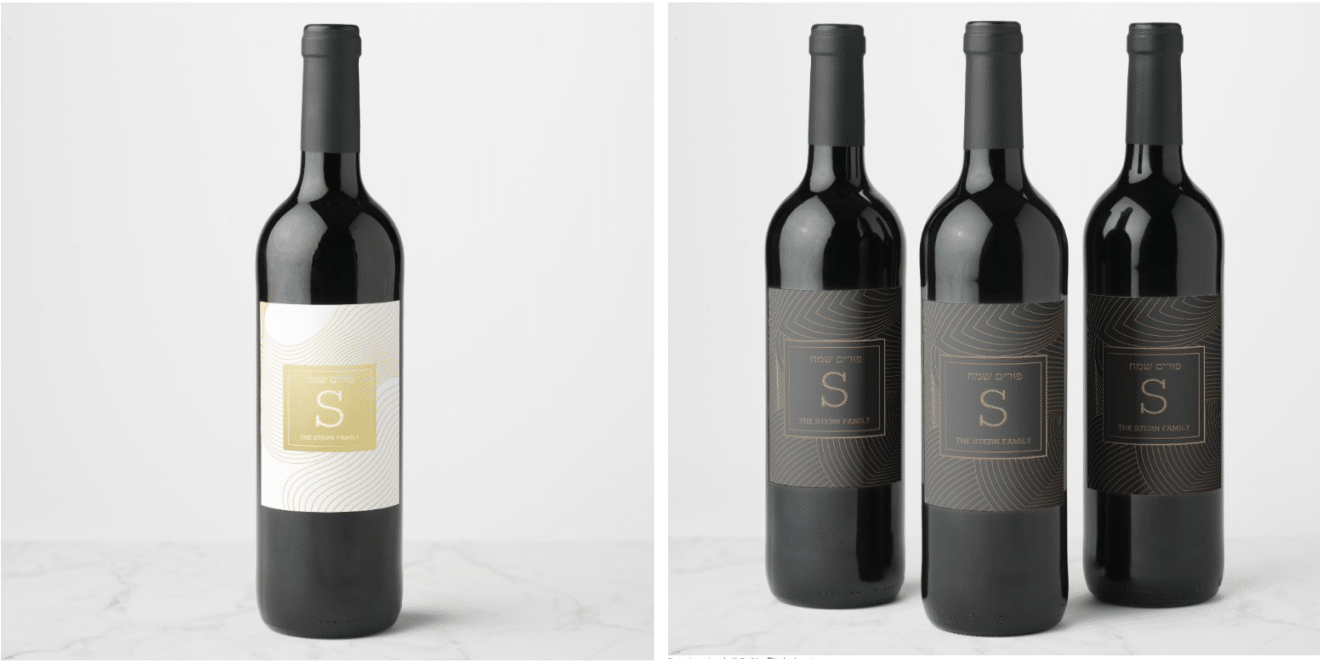 With coordinating wine labels. You can find the white ones here, and black ones here. 
Browse the entire lineup of Between Carpools-designed Zazzle here!