When Purim falls on a Thursday, anyone loves a little Shabbos prep help. Enter these mishloach manos. They can be enjoyed Purim day or saved to enhance your recipient's Shabbos.
Wouldn't it be nice to receive a mishloach manos that is perfect and helpful with the Shabbos prep? Something to set aside, as is, to be pulled out on Friday night or Shabbos day?
We thought so too.
So we came up with three great Shabbos themed ideas:
Flowers for Shabbos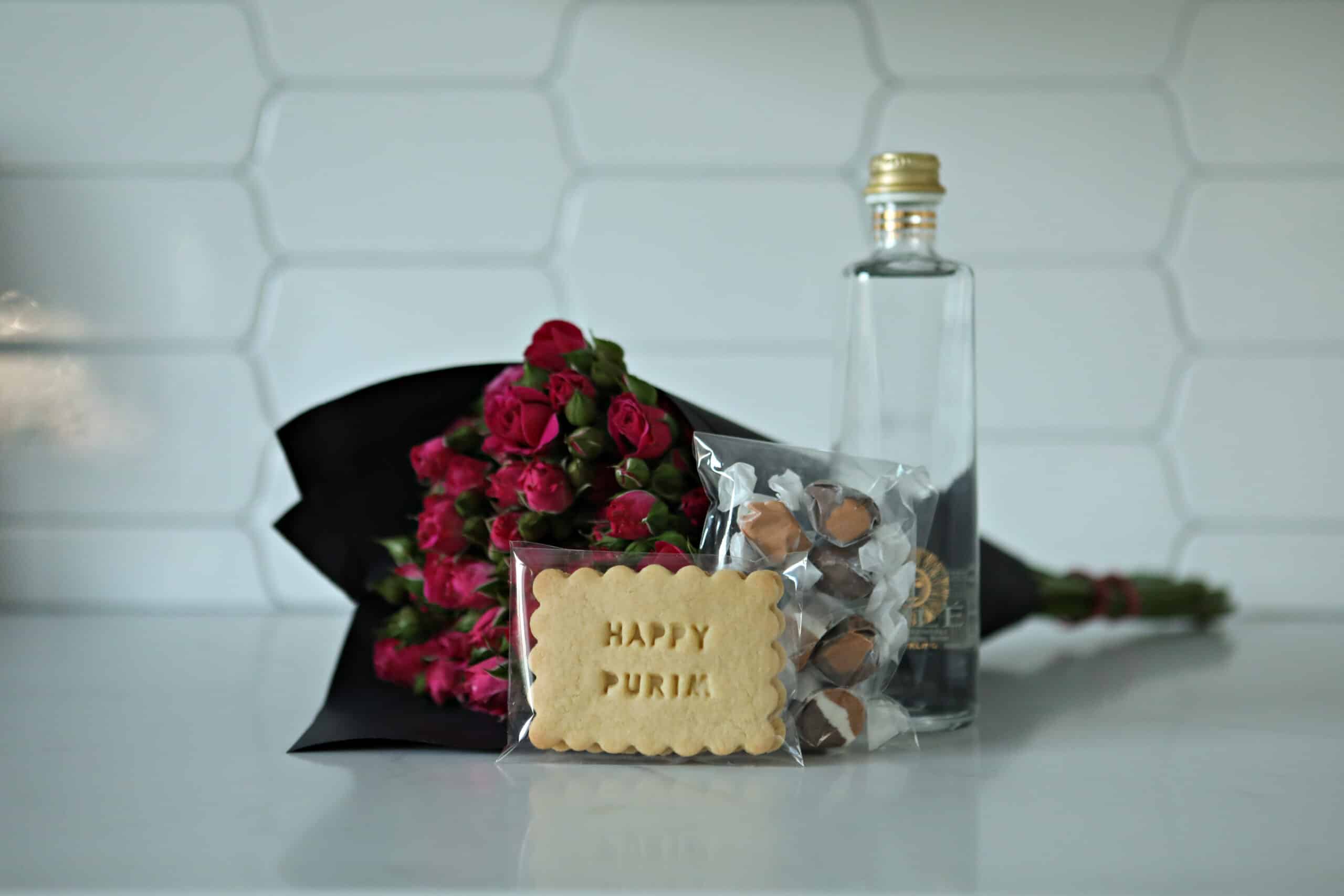 The idea here is to gift flowers, which will be so welcome and appreciated on this short erev Shabbos. It doesn't necessarily matter what type of flower you are using, as long as they are colorful. Look at the selection by your florist, and check out the cheap flowers you might have overlooked. Then, ask the florist to bring them in for you, lots of them. Most florists will work with you on pricing when ordering large quantities. We paid $5 a bunch for these spray roses.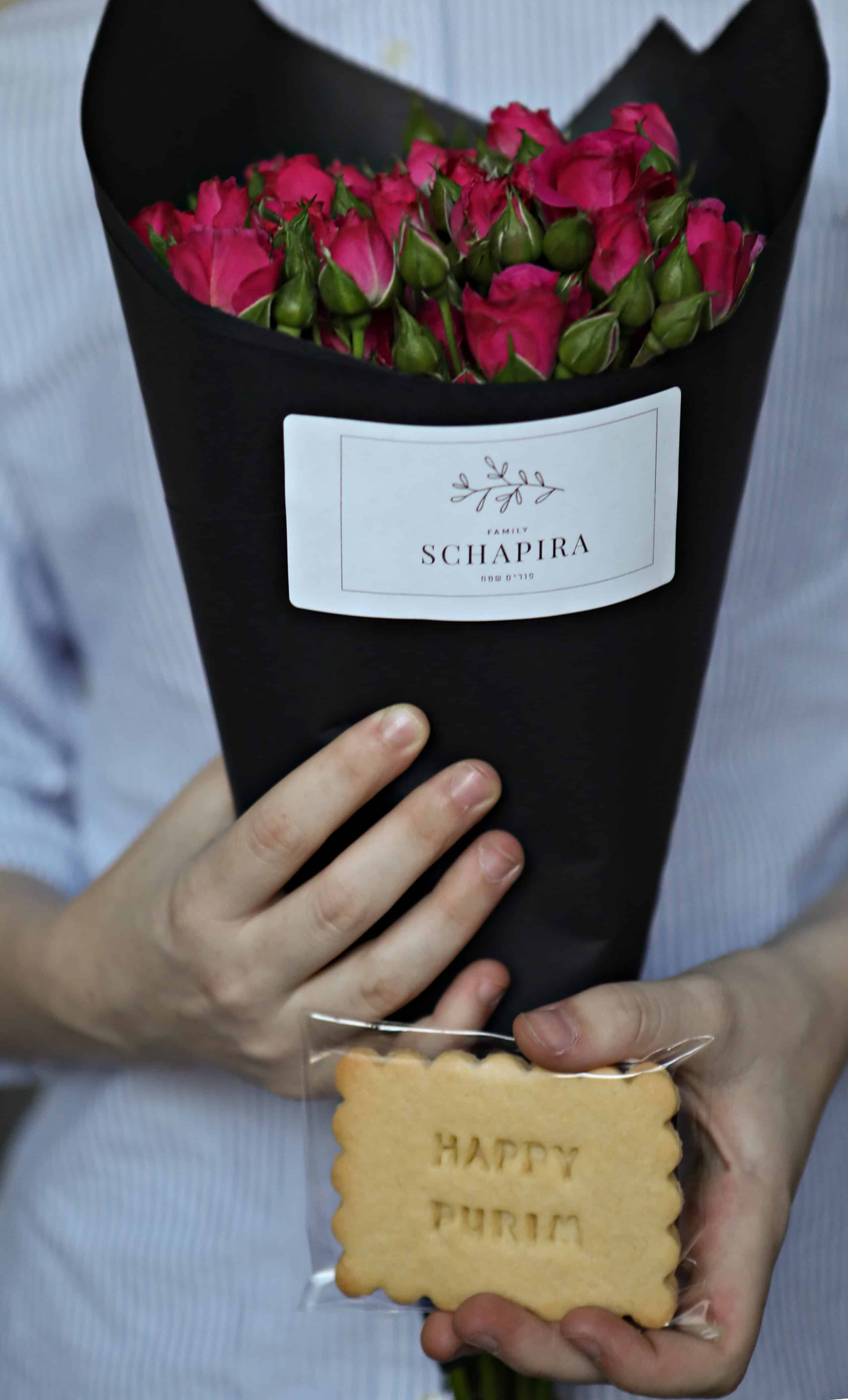 Add some food: we added a yummy sugar cookie (recipe here), some store-bought taffies, and an elegant water bottle. Get the black kraft paper here. 
2) Dips for Shabbos

Prepare (or buy) your favorite dips. Divide them into pretty containers. We used these with the white lids, we loved how they came with a coordinating sticker so you can label your dip. We paired it with a wooden spoon, like this one here and a challah roll.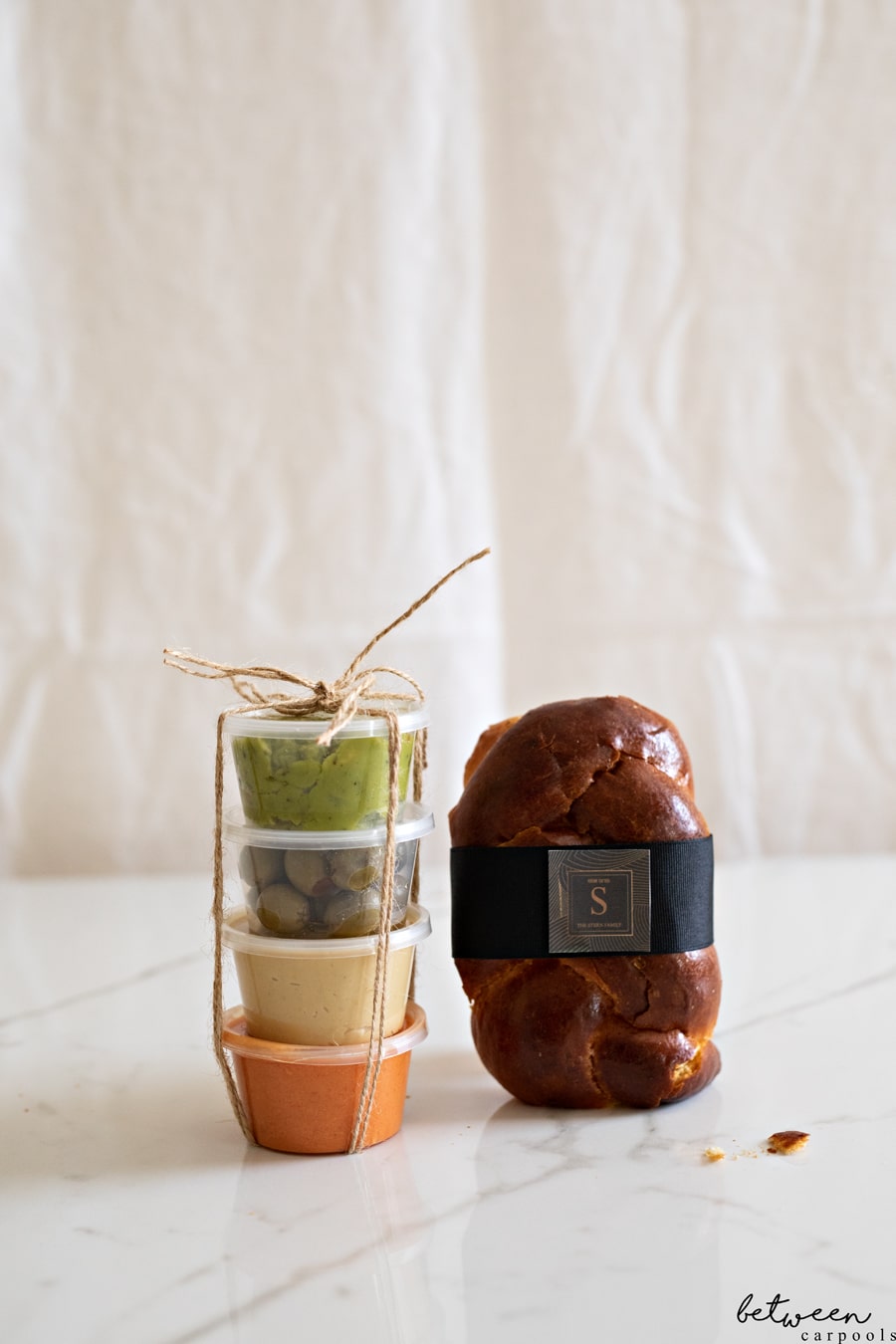 As a second option,we found these pictured here, also good, and a bit cheaper (They are no longer available).
For the pretty and totally customizable labels look here.
3) Pitzuchim and beer for Friday night or Shabbos afternoon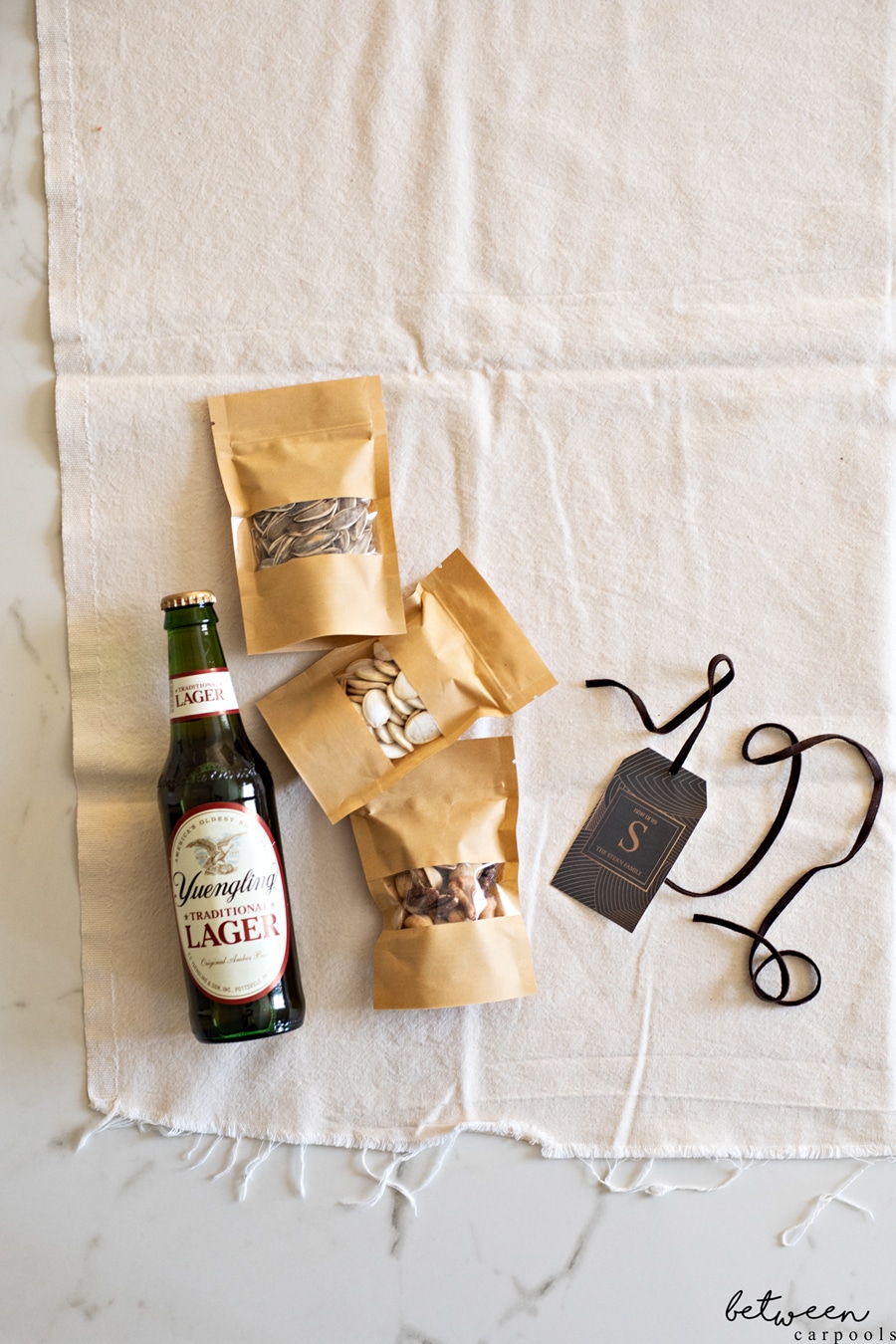 Can you think of anyone who wouldn't love something like this? We loved how this version can be prepared a while in advance, no question about that.
Use these pretty bags here (they come in different sizes so make sure to order one that suits your needs. The ones pictured here are 3.5 x 5.5 and we found them to be on the smallish size). Add a beer of your choice, a tag (see here), and voila, done and done.
4) Charcuterie board for your Shabbos day meal
Now, that is really cute. Don't you agree? We used cedar grilling planks that are inexpensive and give the look of a charcuterie board, nonetheless.
We included two versions: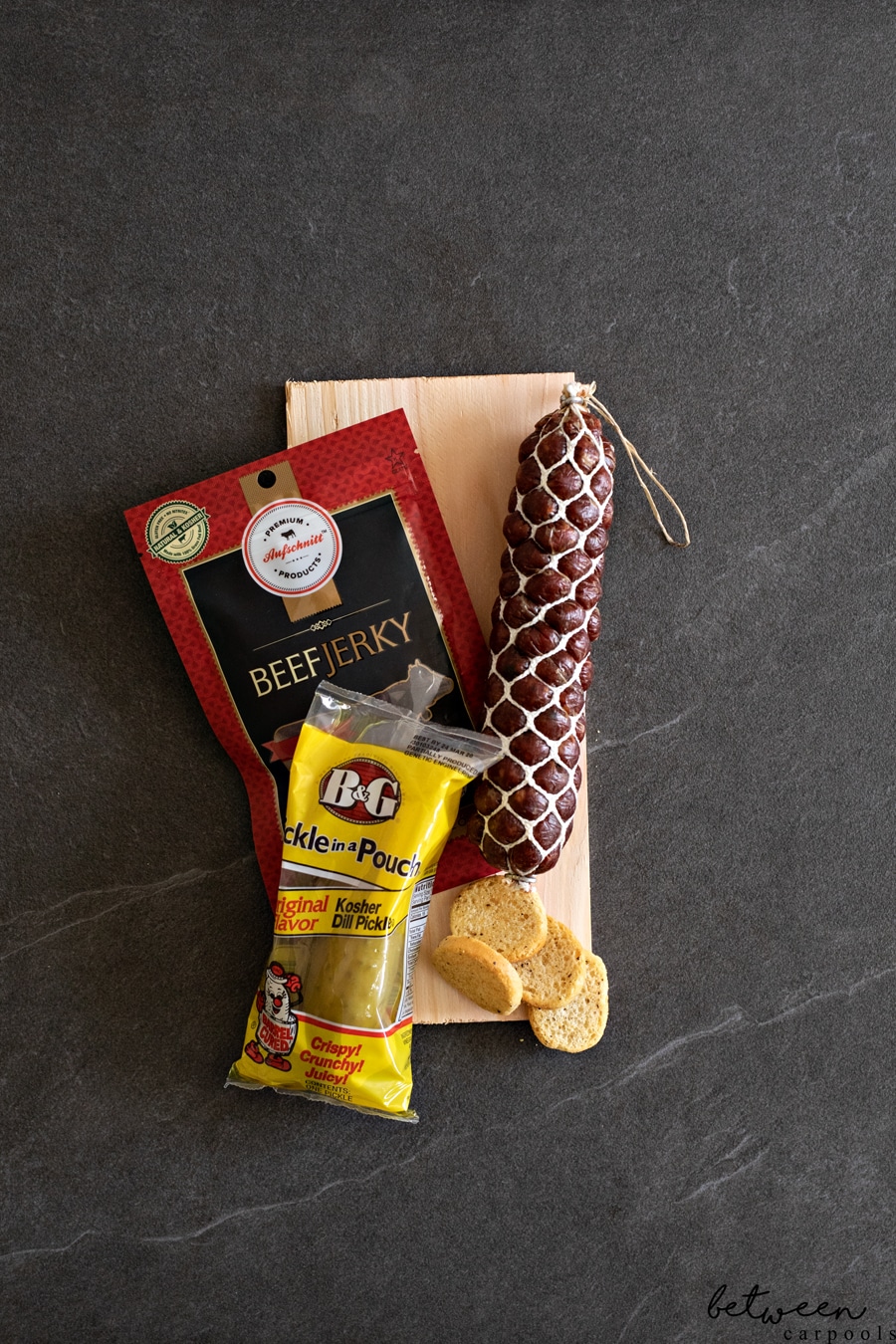 The basic version: which includes salami, beef jerky, crackers, and an individually wrapped sour pickle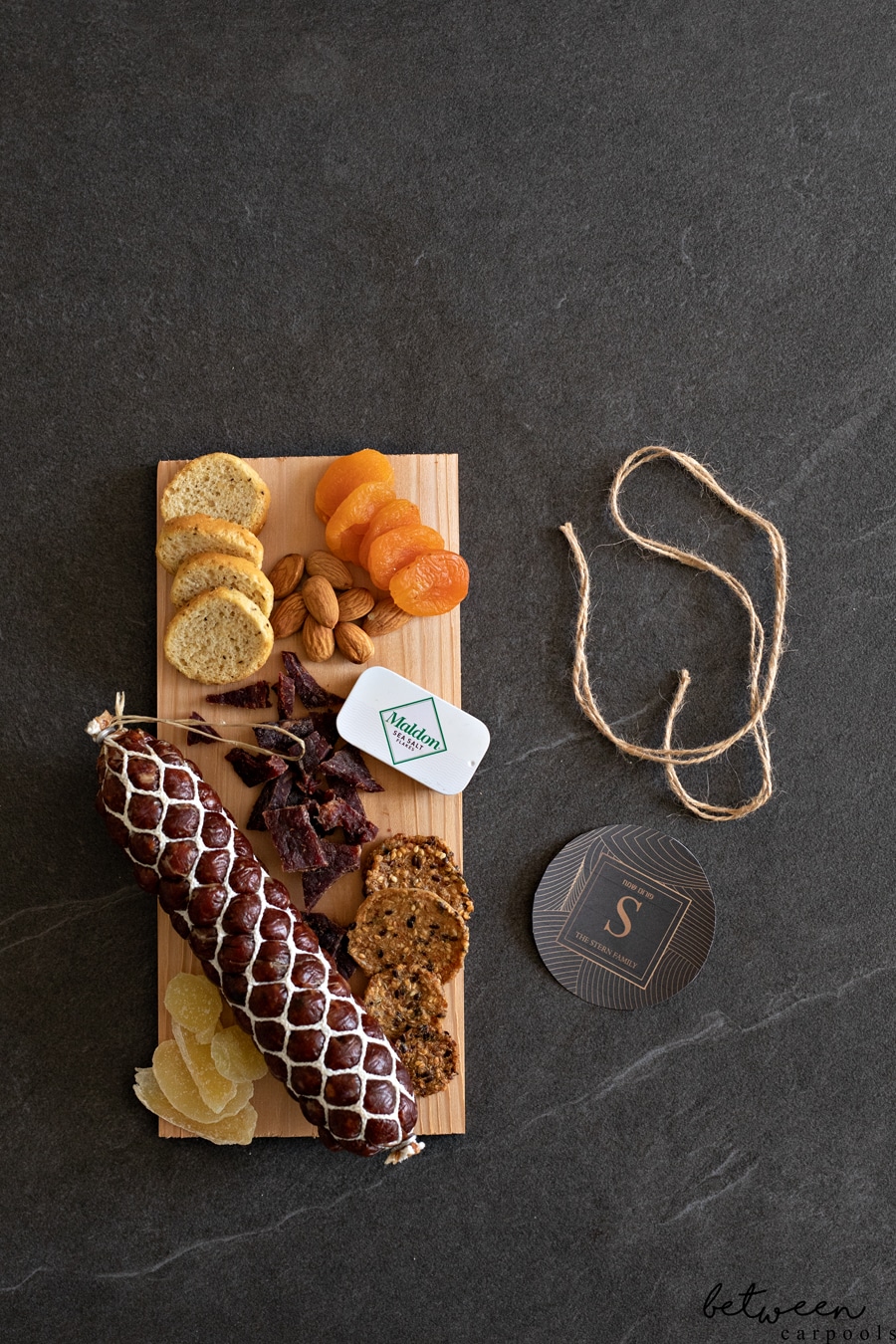 The elegant version: this one might need to be shrink-wrapped. It includes loose almonds, dried apricots, dried ginger, some pocket size maldon sea salt flakes , loose beef jerky, crackers, and some notoriously delicious Mary's Gone Crackers.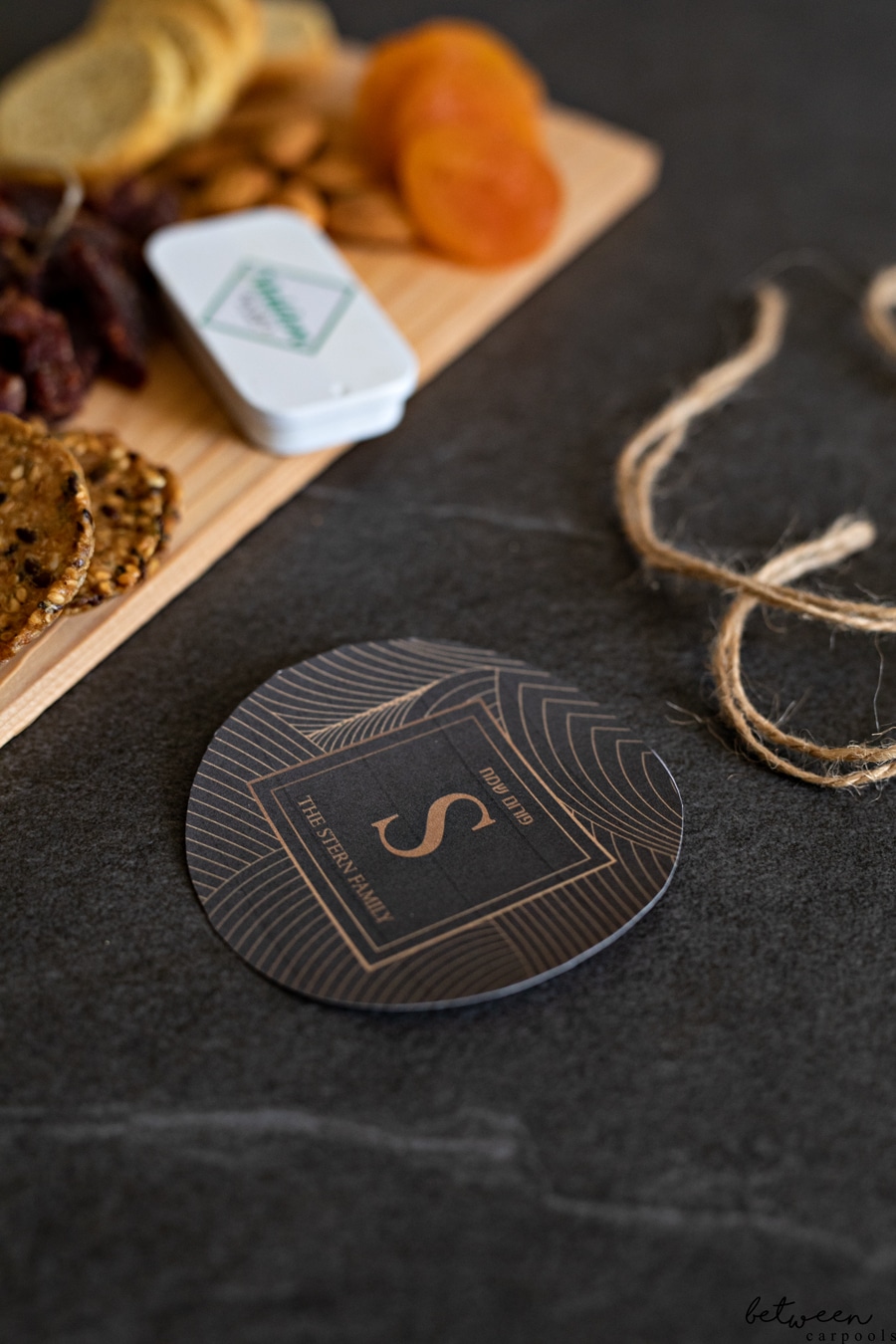 Both versions have our pretty and totally customizable labels. Get the look here.