Use jars and bottles for the best easy summer table settings. This summer, it's all about the personal portions…from the personal iced coffee to the personal guacamole.Plus! We designed labels to match! Your summer parties are set.
We're absolutely in love with these summer entertaining ideas! Plan now for your post-three weeks simchas and entertaining!
All these mason jars and drink bottles that we used in this post are part of the Seacoast line. We found them with free shipping at Kitchen Warehouse. They have lots of great deals on kitchen essentials like Pyrex and Snapware and there's free shipping on everything.
Besides for the unique styles of these bottles and jars, we love these mason jars because they have smooth sides (unlike the jars with bumpy sides), which works great when you want to personalize them for your party with a label on the side.
In general, the 1 ½ inch labels fit great on the top and sides of the 5 ounce jars we used and the 3 inch labels work best on all jars and bottles sizes 6.75 ounces and up.
First, let's all go along and enjoy a summer lunch.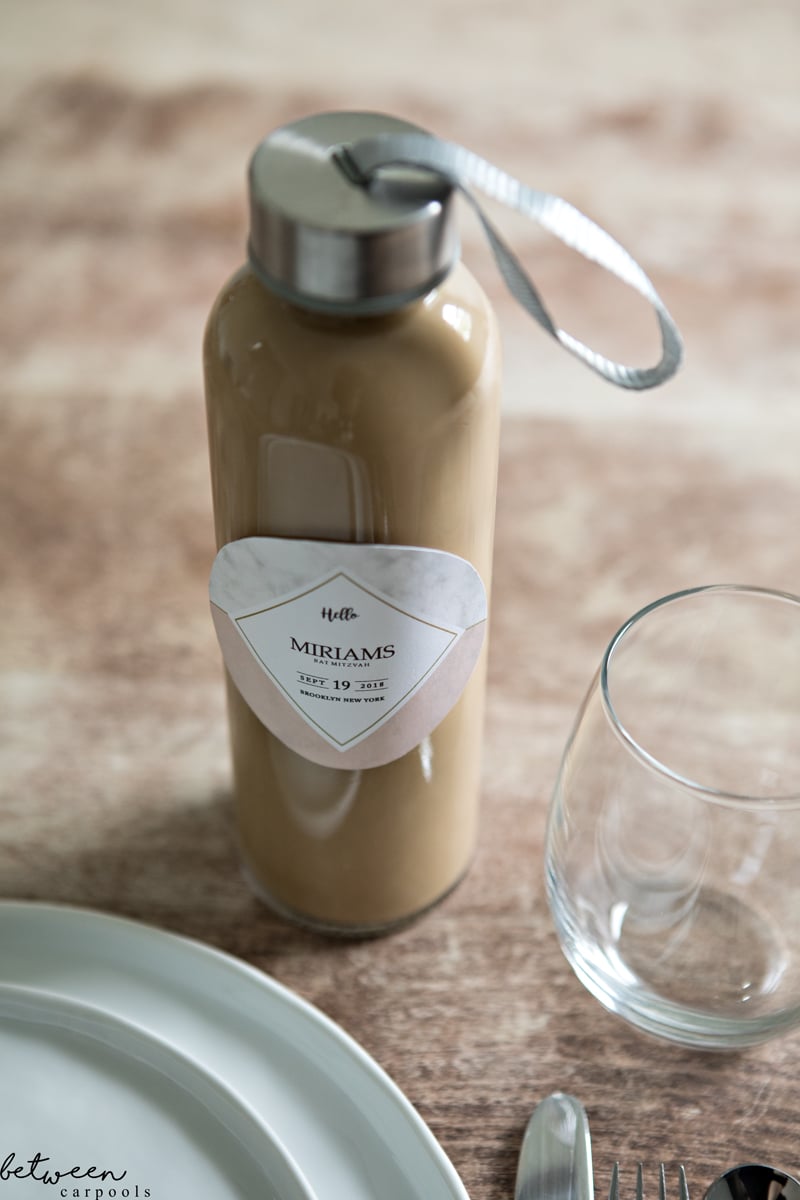 This is an easy idea even for any outdoor or indoor summer party, a bas mitzvah, or even just an informal lunch with the girls. Serve all your guests a shake or an iced coffee in these really high quality 18 ounce drink bottles with loops. (They're also available without the loop).
Because they're reusable and so easy to carry, they make a great party favor and they look great too. We paired them with these personalizable labels for an event that will always be remembered.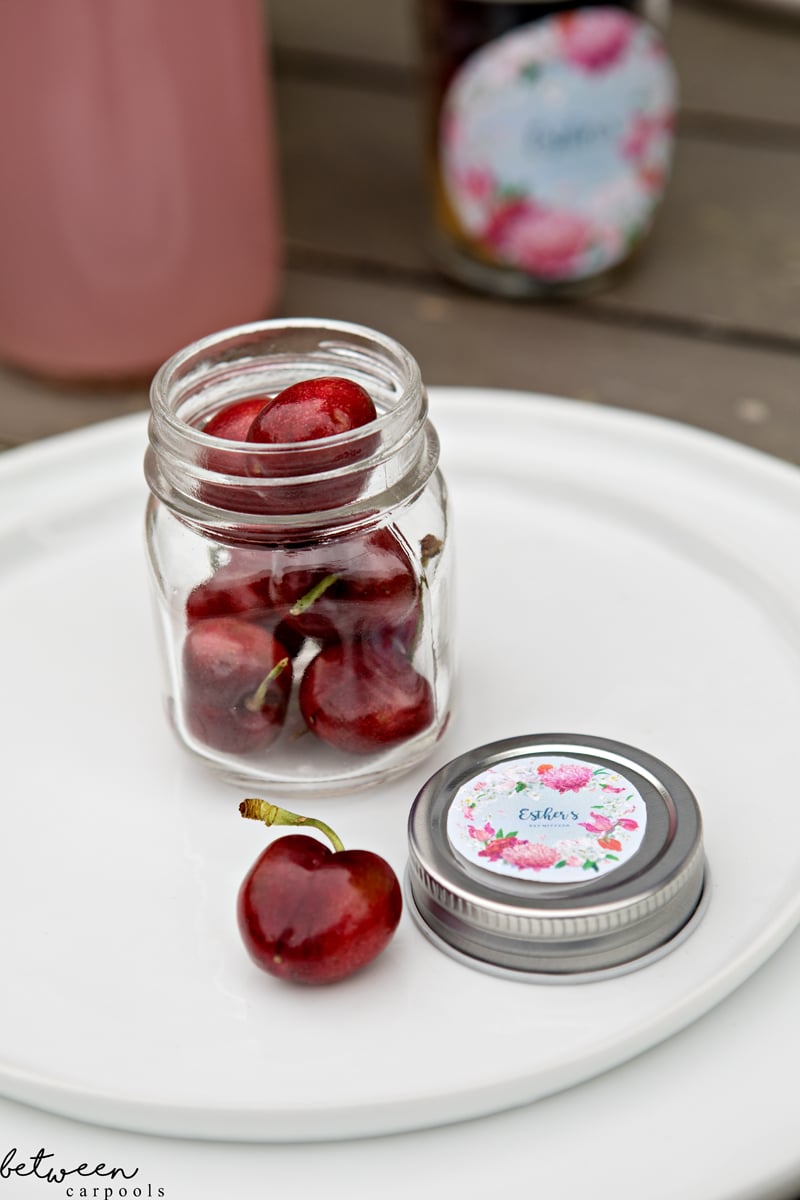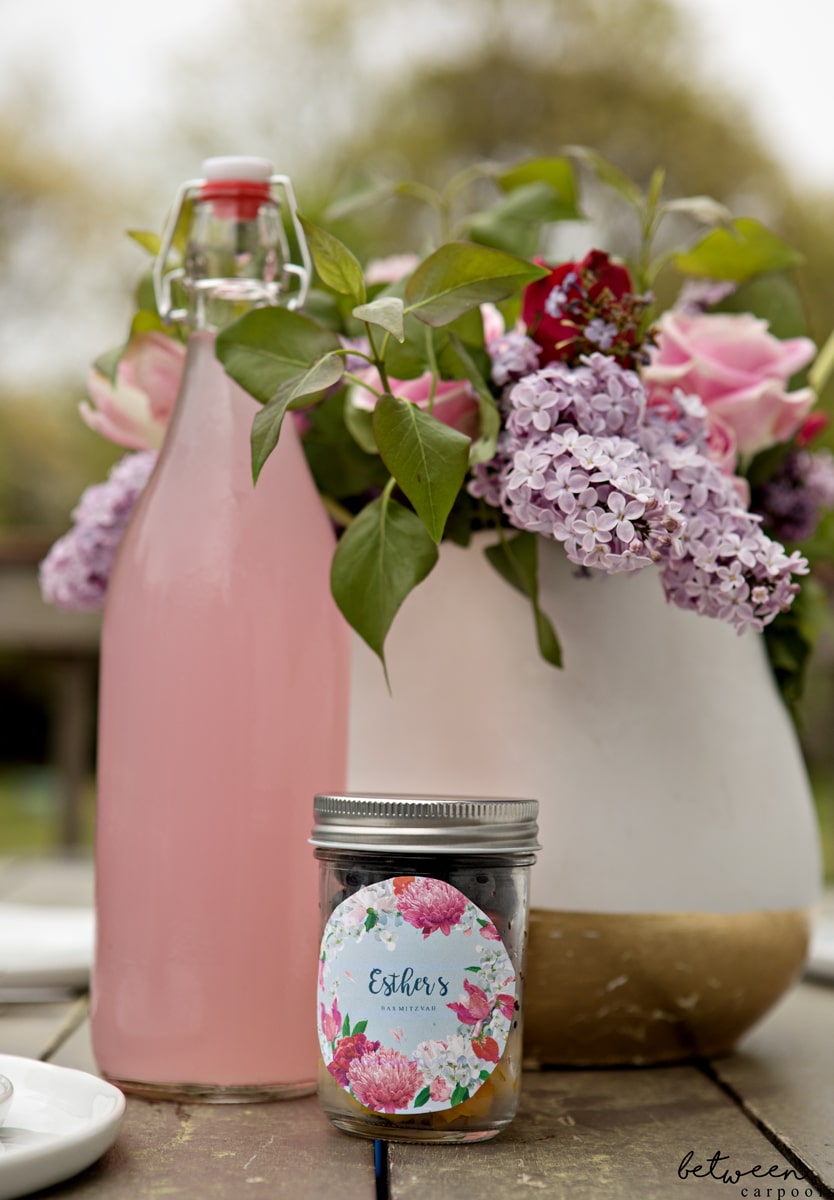 Fill small jars with cherries or any colorful fruit (we filled the 6.75 ounce jars with personal fruit parfaits) to dress up each place setting. We paired our fruit jars with these personalizable floral labels available in both 1 ½ inch and 3 inch sizes.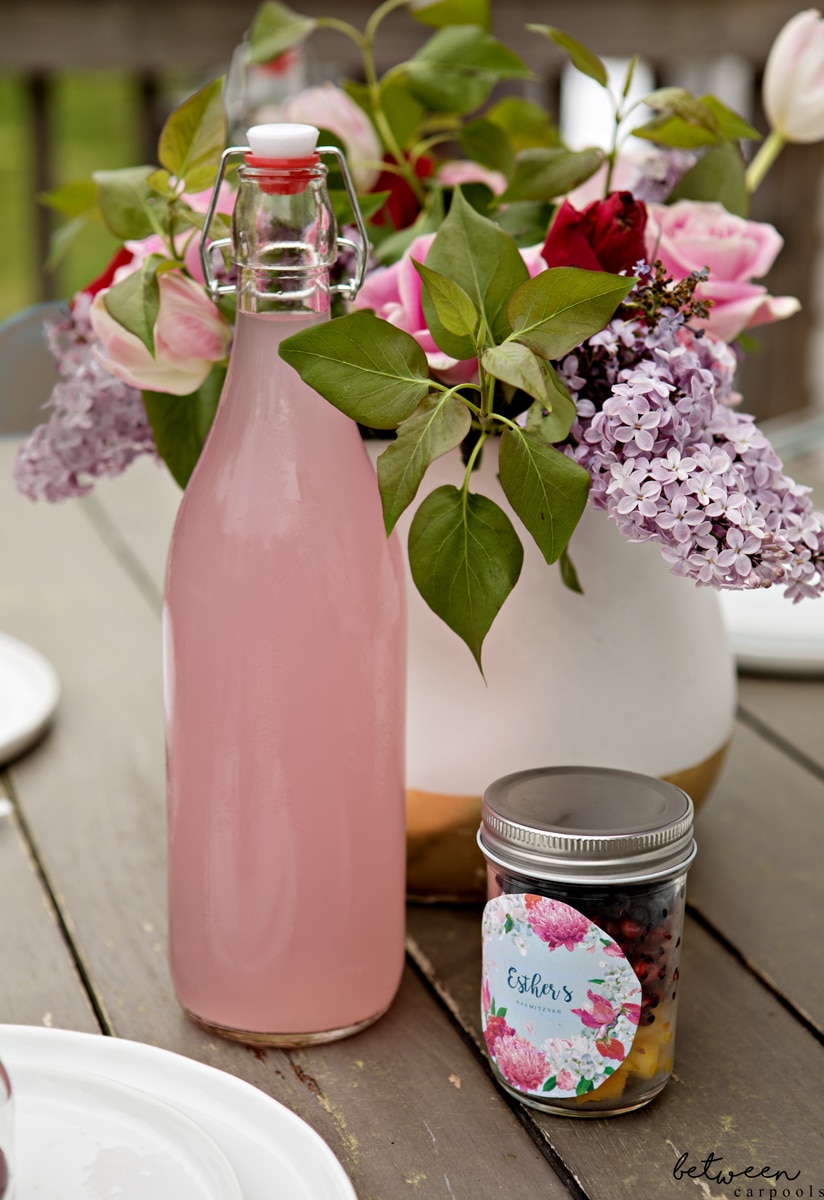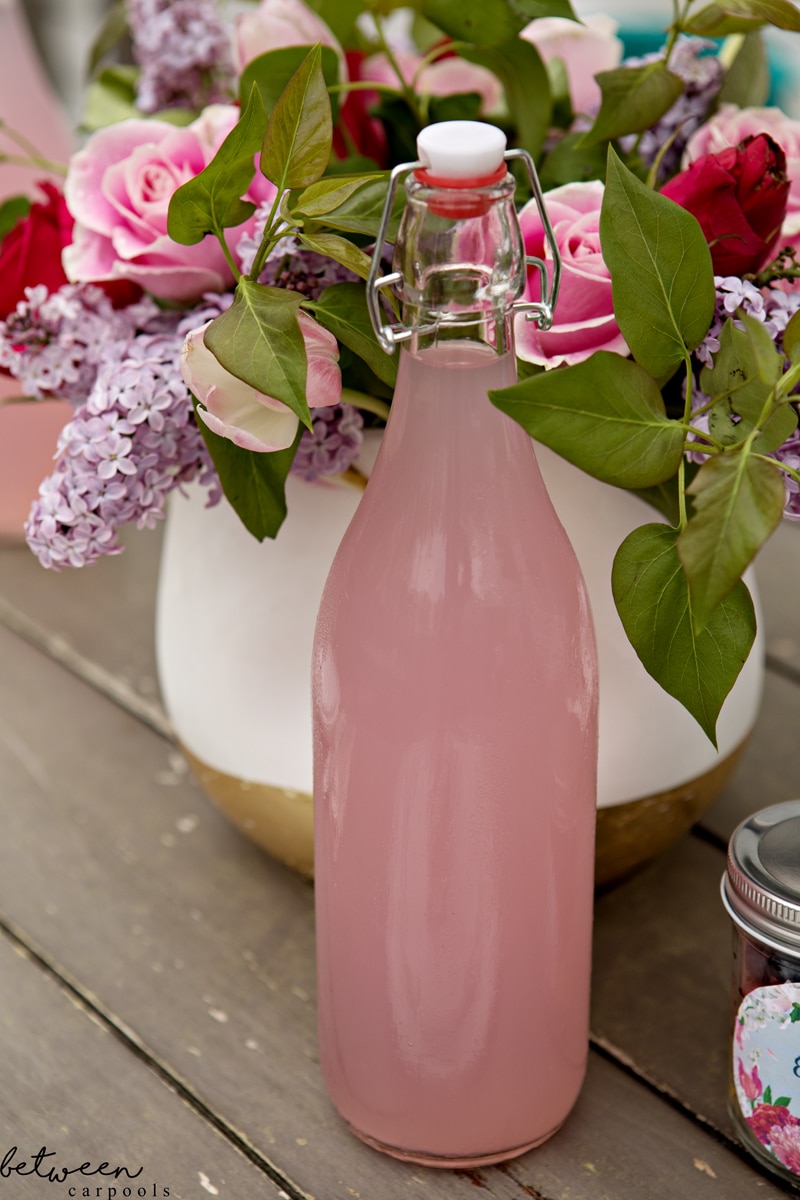 Wondering about these Clear Glass Bottles with Swing Top Stoppers? How much nicer is that than those ugly soda or juice bottles? They're the perfect easy touch for the table. (Of course, pink lemonade is perfect for this party but any drink will look good in these bottles!)
Now It's Time for That Summer Barbecue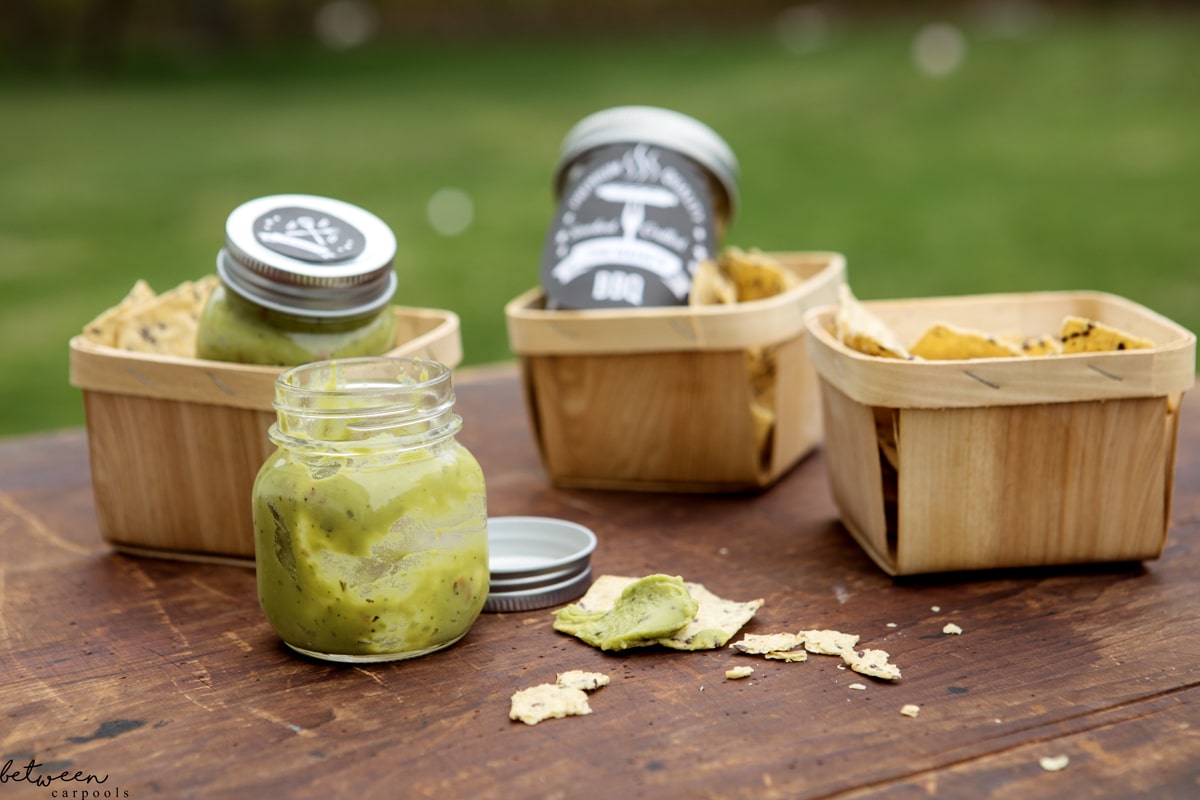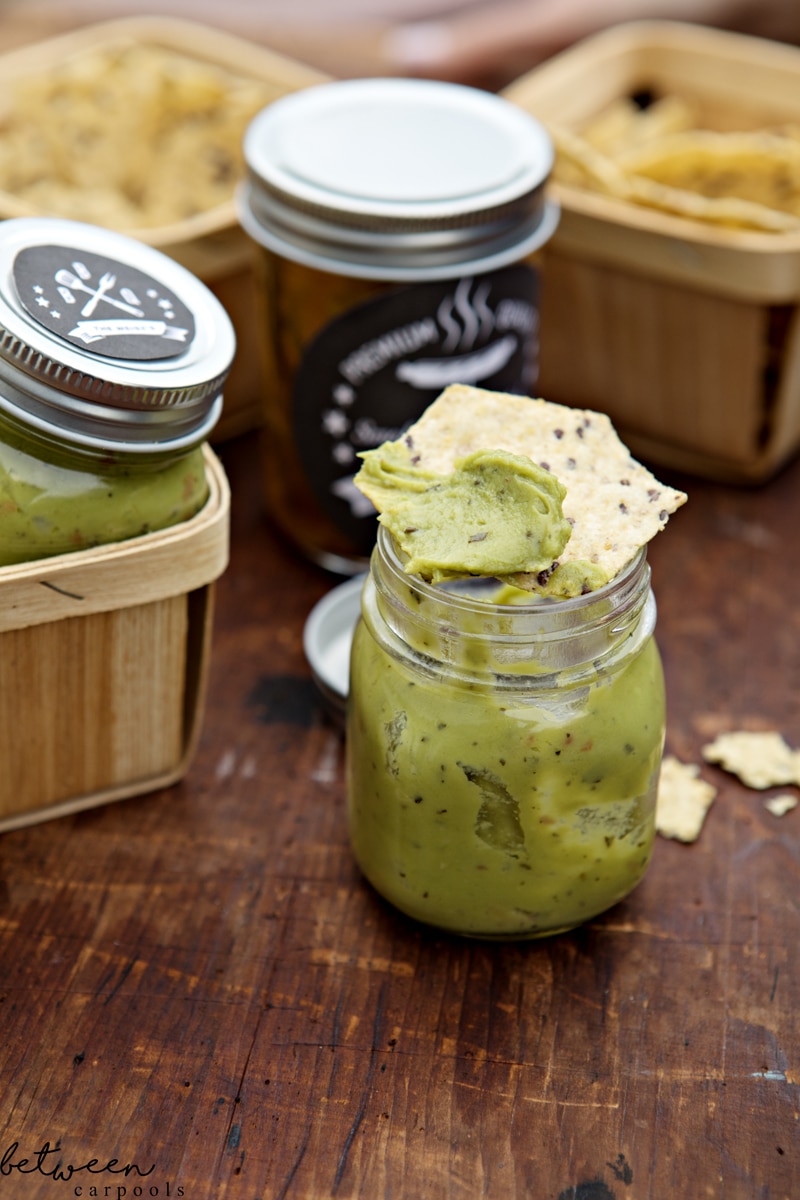 We've solved the problem of double dipping once and for all! Serve personal guacamoles in small jars at your barbecue and everyone can dip as much as they like in their own jar.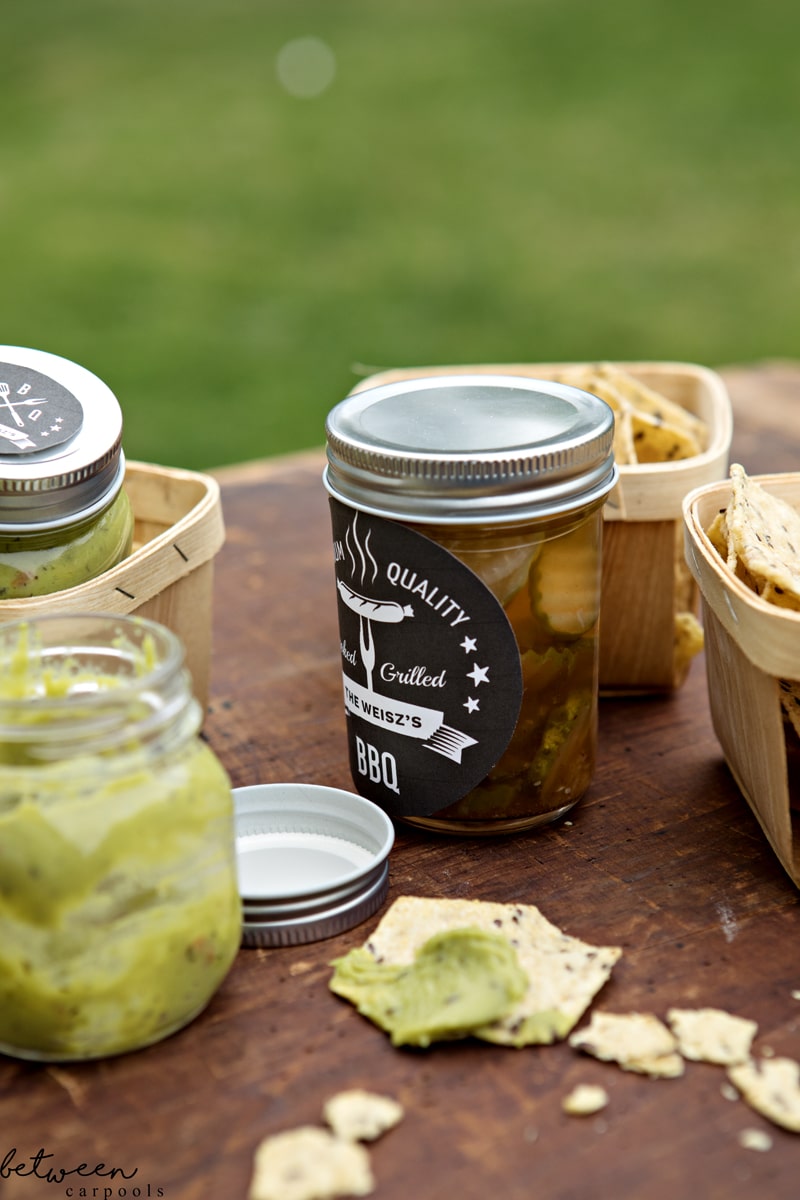 Add personal jars of pickles (we used the 6.75 ounce jars) and our personalizable barbecue labels. These for the front, and this smaller size for the top of the jar. We want to host a barbecue just so we have an excuse to use these labels!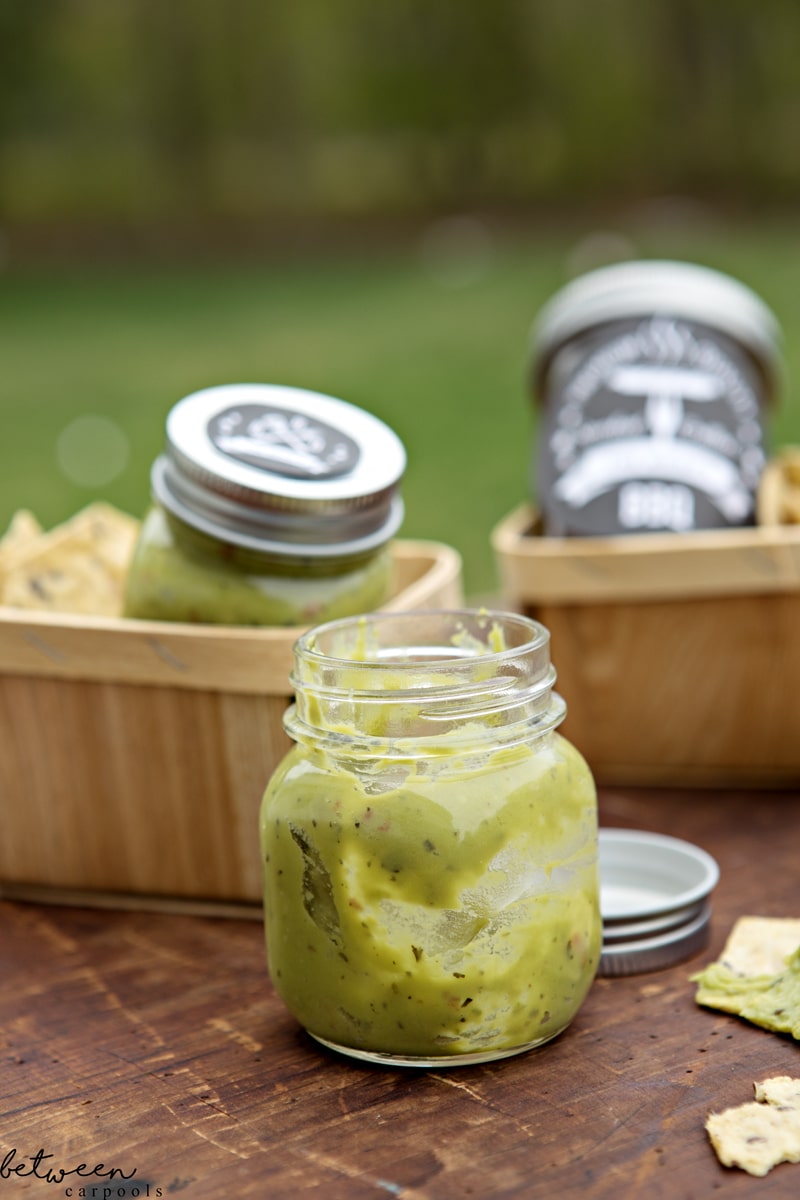 See more sizes of jars and drink bottles in the Seacoast line here and see more exclusive Between Carpools designed labels to match here.