It may be cold, but there's still lots of outdoor fun to be had! The following are places I enjoyed visiting in New York and New Jersey.
Outdoor winter sports are exciting and refreshing. I love the fresh cold air when bundled properly for skiing, snow tubing, or ice skating; and of course, I love warming up after at an indoor fireplace with hot cocoa or steaming soup. With mid-winter vacation coming up, these are the first ideas that pop into my mind if I do not plan to travel long distance.
The following are some of the places I've visited in the New York and New Jersey area for skiing, snow tubing, and ice skating. I know there are more places in the neighborhood, but I'm focusing on the places I've seen so I can share my first hand experiences. I hope that sometime soon I'll have a sequel with additional places to share with you.
If you do not go for outdoor winter activities, check my website beentheredonethattrips.com for indoor places to visit.
Campgaw Mountain Snow Tubing: Mahwah, NJ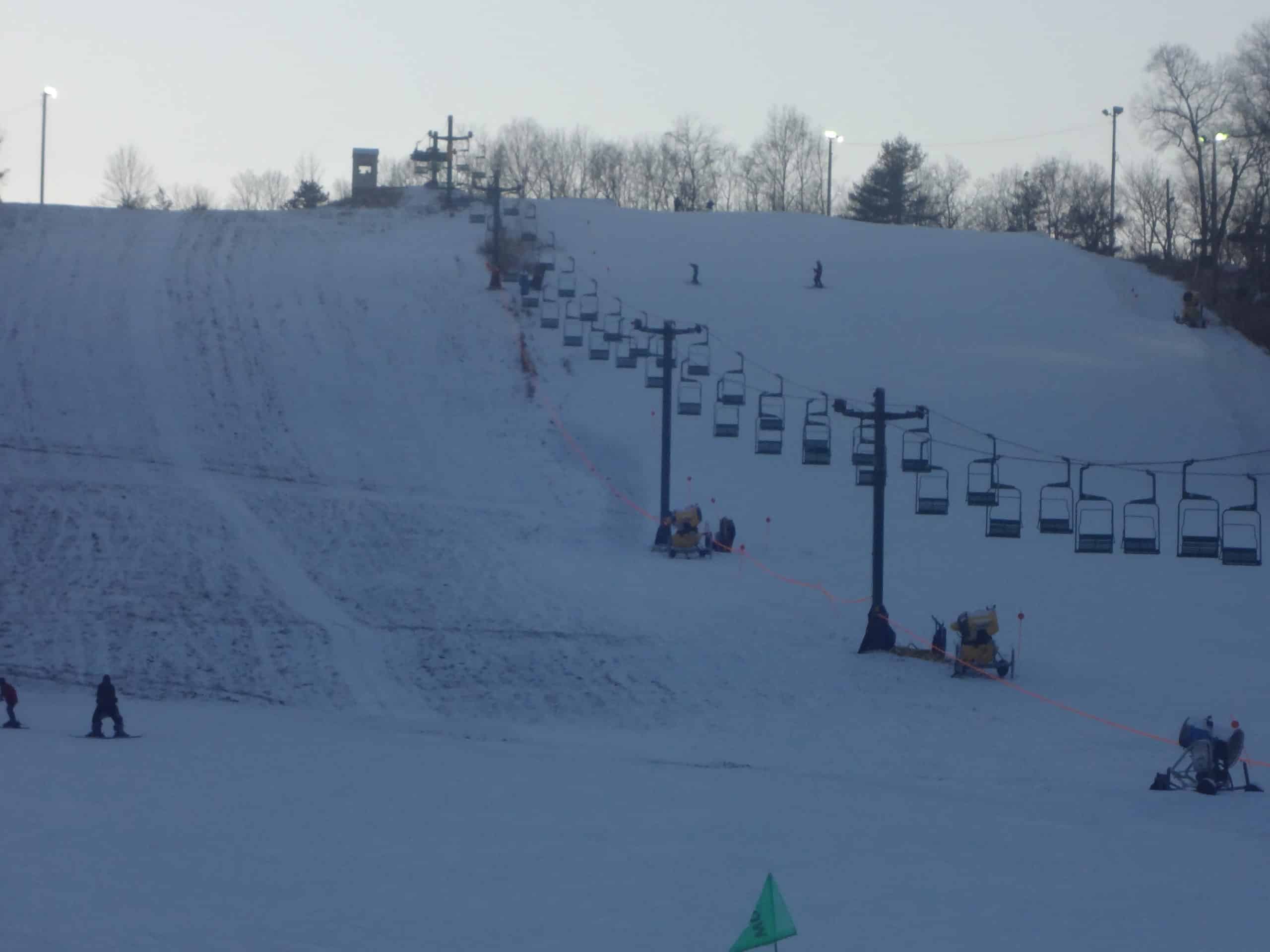 Since I was a child, Campgaw Mountain has always been my favorite place to go snow tubing. It's well-priced and well-located. It is not very high in the mountains so it is generally warmer than other places, while still just as much fun. In the last couple of years, Campgaw made many upgrades to their tubing park. They added the new 650 foot carpet lift which goes up the mountain at an excellent pace. They also added six new lanes for tubing, cutting the waiting time to almost nothing on most days.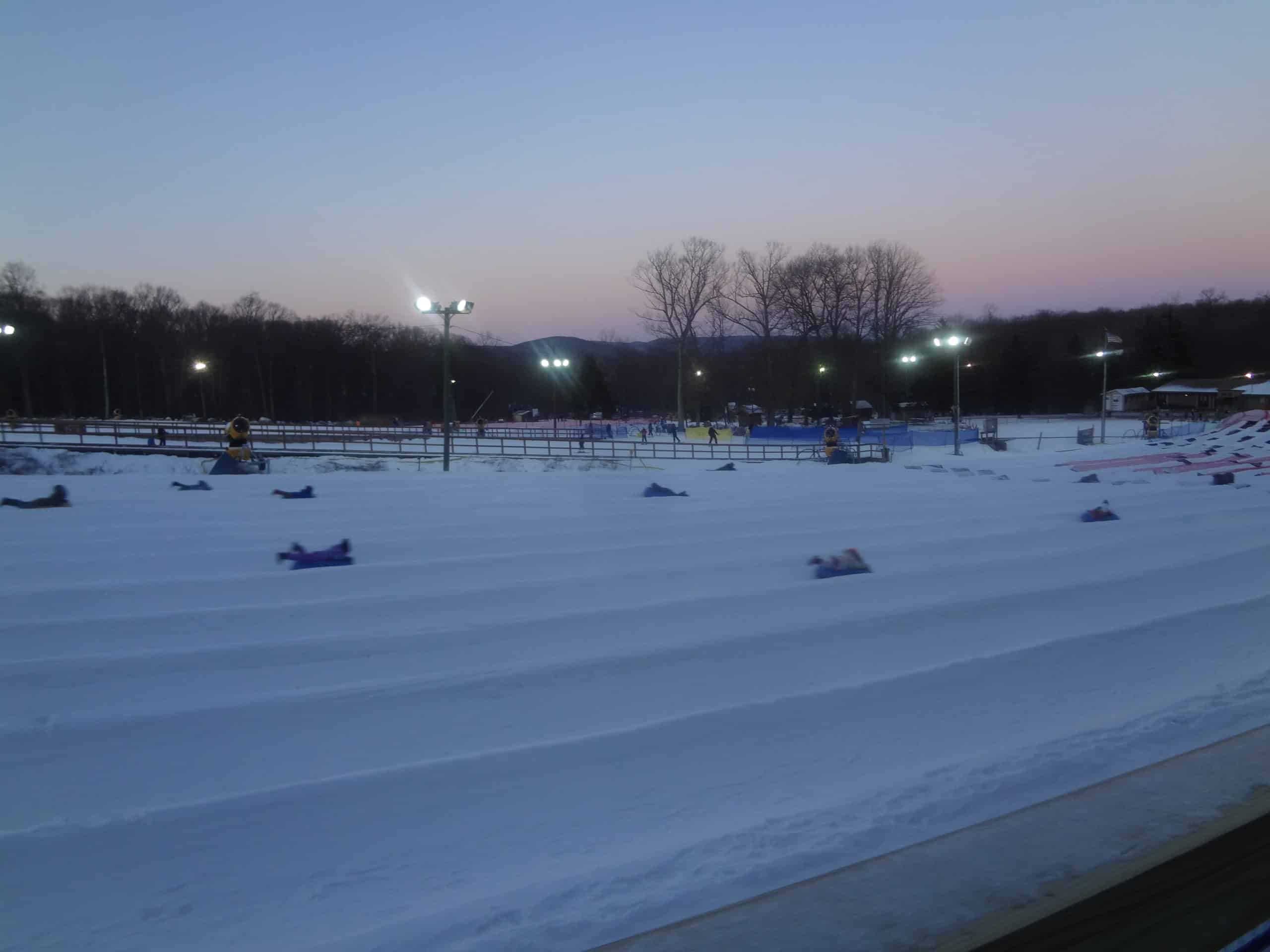 Flying. Flying down the mountain is the only way to describe the exciting sensation of snow tubing. It is so much fun that you just want to go again and again. Riders must be a minimum of 42" tall. Each rider must go in their own tube.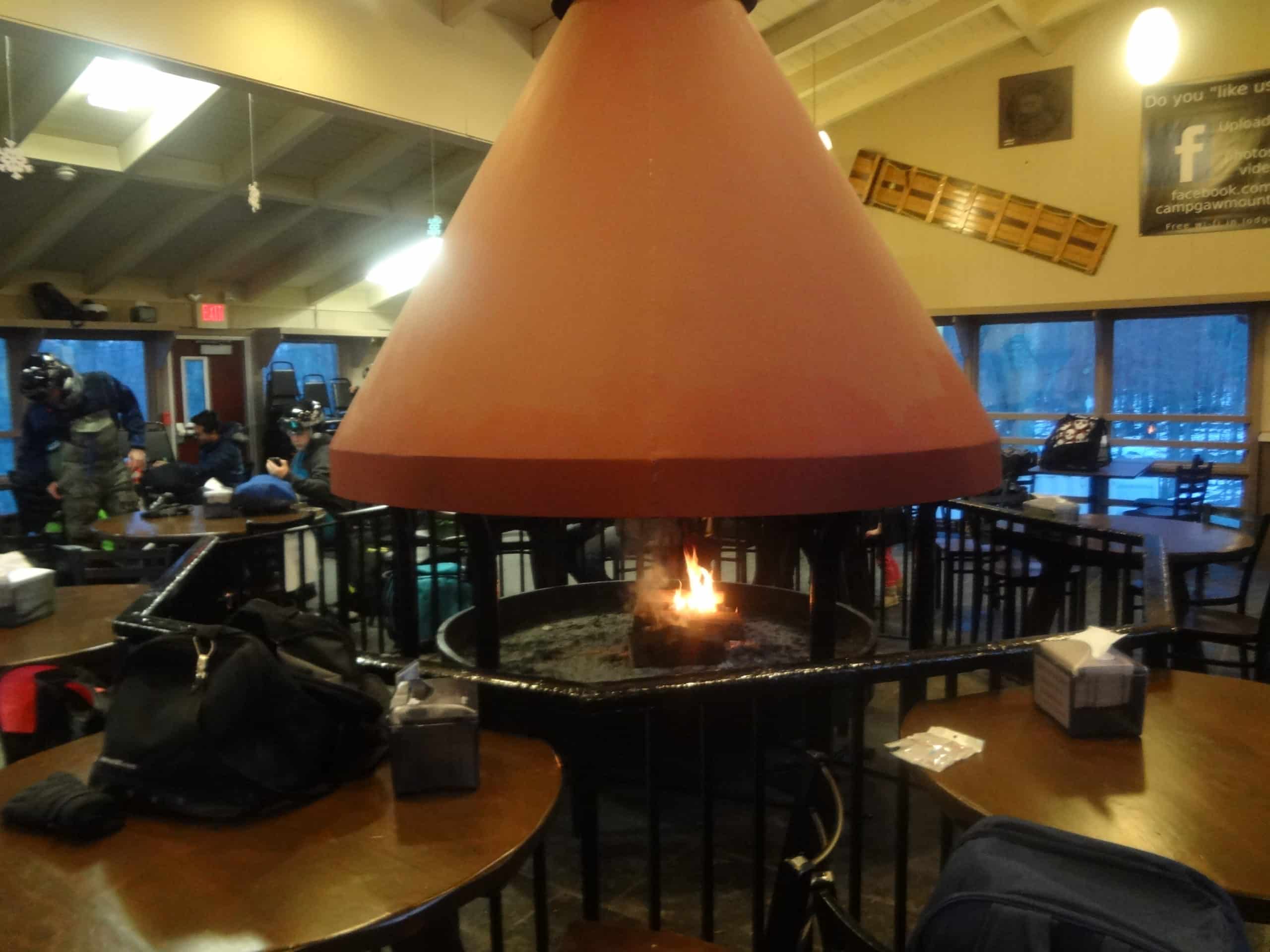 There is a cozy indoor snack bar with a fire in the center, where visitors can warm up if they feel the need.
Campgaw also offers skiing. I haven't skied their hills recently, but I do remember that when I was there, I definitely enjoyed it.
 For discounted snow tubing tickets on Monday, February 3 (4:00-6:00 session) click on the link to make your reservation. Limited amount of tickets available for $18 per person. The regular price is $24 per person.
https://www.beentheredonethattrips.com/snow-tubing-event-signup/
Address:
200 Campgaw Road
Mahwah, NJ 07430
Phone Number: 201-327-7800
Hours:Check the website for hours.
 Tubing Price:
Monday-Thursday (Regular):$21
Monday-Thursday (Holiday): $26
Friday (Regular): $23
Friday (Holiday): $26
Saturday (Holiday and Regular): $26
Sunday (Holiday and Regular): $26
 Check the Website for Skiing Prices.
 Approximate Distance from:   
Brooklyn Bridge: 1 hour
Lakewood: 1 hour, 25 minutes
Monsey: 25 minutes
Mount Peter: Warwick, NY

 "Can we please come back next week??" My kids begged as we left Mount Peter ski area after their first ski experience. At Mount Peter they offer free ski lessons to beginners (equipment rentals and ski lift tickets are not included). We all joined the free lessons and were amazed at how each of us, from adult to teen to six year old, enjoyed ourselves immensely. The excellent instructors taught us the guidelines for successful skiing during the hour long lesson. Then we continued practicing until we felt ready to tackle one of the easier slopes. Since we arrived in the afternoon, we didn't actually have the time to take the lift up to the beginner slope, but hopefully next time we'll make it there. Mount Peter also offers more advanced lessons as well as the adorable Pete's Pals lessons for preschoolers. In addition to the beginner slopes, there are also advanced slopes for experienced skiers to enjoy. The main cabin features a restaurant and adjoining pub.
Adjacent to the skiing mountain is the snow tubing park. Although we did not get to participate in the snow tubing during our visit, we saw the hill with all the people zooming down and having a blast.
  Address:
51 Old Mt. Peter Road
Warwick, NY 10990
 Phone Number: 845-986-4940
 Hours: Check the website for current hours.
 Price: Check the website for price options.
 Approximate Distance from:   
Brooklyn Bridge: 1 hours, 20 minutes
Lakewood: 2 hours
Monsey: 40 minutes
Ice Rink-Bear Mountains State Park: Highlands, NY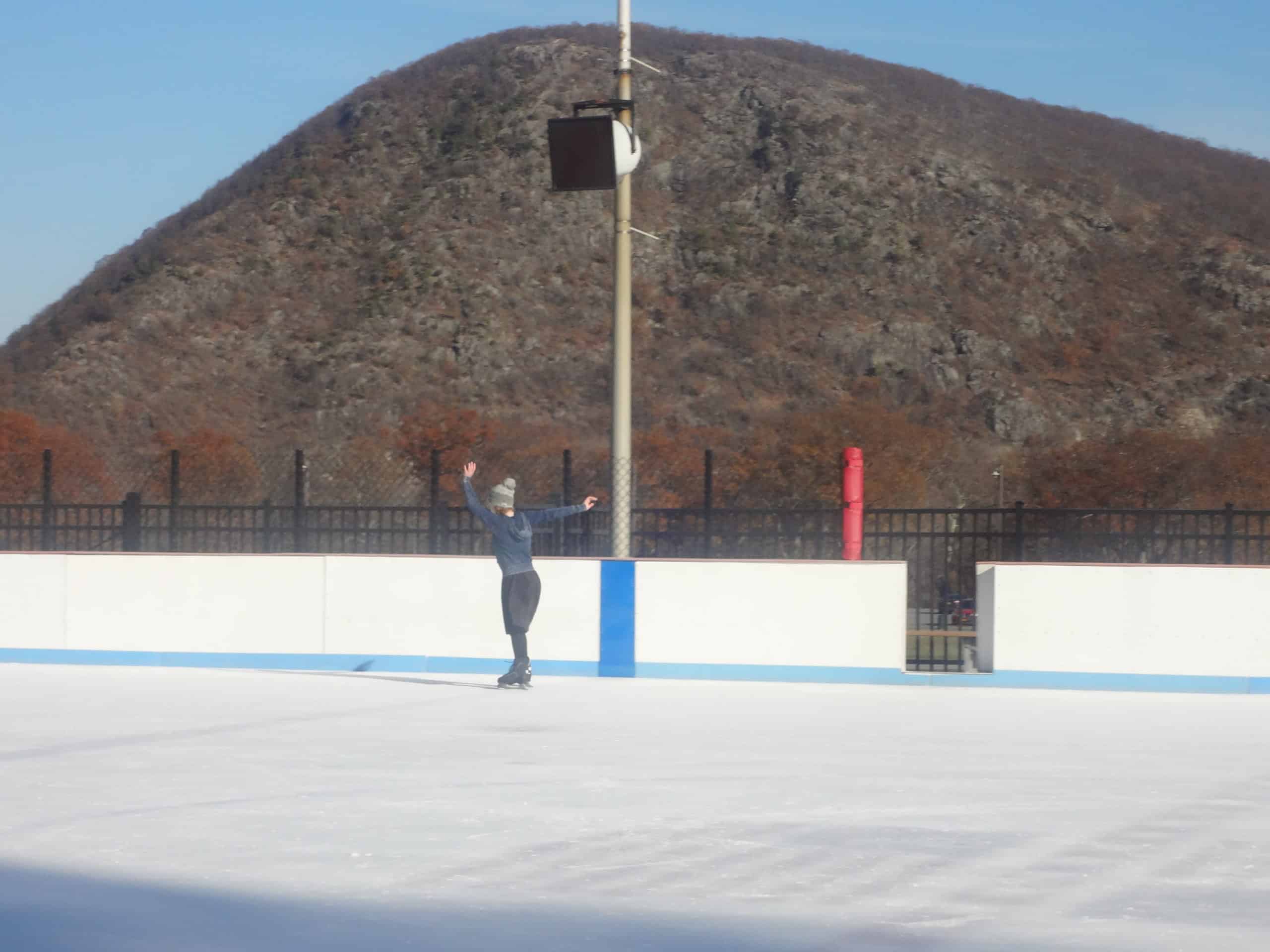 Refreshing, invigorating, intoxicating mountain air, coupled with gliding on ice with mountains as the backdrop, equals divine. There's nothing like ice skating outdoors on a random Tuesday in November. The rink was not crowded. It was relaxing and enjoyable at the same time. Although the thermometer posted outside read 40 degrees, it felt much warmer. The sun was shining and we kept peeling off the layers until we were just wearing sweaters.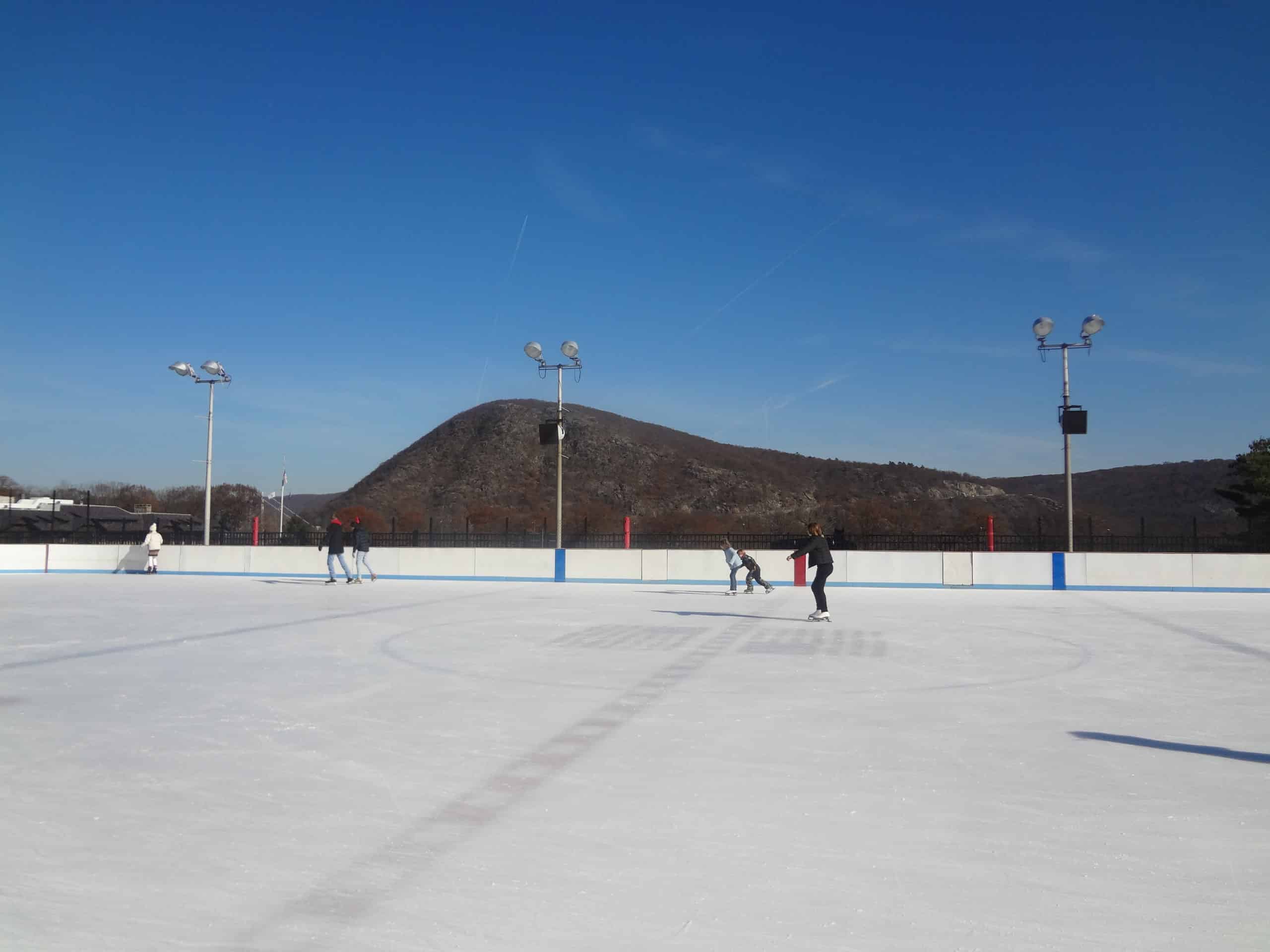 Outdoor ice skating is so much more refreshing and enjoyable than indoor skating. It feels airy and not inhibiting. The ice skating at Bear Mountains has an especially relaxed pace since it is not located in the city but rather out in the Mountains. There is an excellent sledding hill right near the rink. Both activities can be done one after the next, or else non-skaters can sled while the skaters are on the rink.
Address:
Across the merry-go-round at Bear Mountain State Park.
Route 9W North
Bear Mountain, NY 10911
Phone Number: (845)786-2701 x266

Hours: Check the website for hours
Price:
Admission: $5.00
Non-skaters and seniors: $2.00
Children ages 4 and under: free
Skate Rental-per pair: $5.00
Parking-weekends and holidays: $10.00
 Approximate Distance from:   
Brooklyn Bridge: 1 hour
Lakewood: 1 hour, 50 minutes
Monsey: 30 minutes
 The Rink at the Rockefeller Center: New York, NY

Magical. That is the word I'd use to describe the outdoor ice skating at the Rockefeller Center. As a child on mid-winter vacation days I often joined my father in his office not far from the Rockefeller Center. I absolutely loved watching the skaters gliding across the ice in the outdoor rink. The many flags representing the United Nations add to the festive feel of the rink. The rink is not especially large and can get a bit crowded, although they do cap the amount of skaters at 150. Private skating lessons are also offered at the rink.
The rink opens quite early in the season but it is always good to check online for their public skating hours. It is a little pricey for ice skating but you may decide to do it anyway if you want to have the experience. Because of the excellent location, skating at the Rockefeller center can be combined with other activities nearby.
Address:
Rockefeller Center
600 5th Avenue
New York, NY 10029
Hours and Rates:
Check online for hours and rates.
Approximate Distance from:   
Brooklyn Bridge: 15 minutes 
Lakewood: 1 hour, 30 minutes
Monsey: 1 hour
Grant Park Ice Skating, Hewlett, NY
I had an appointment in Long Island. When I was done, I looked for a park nearby. I couldn't believe what a beautiful park I came across in the city. I was pleasantly surprised to see an outdoor ice rink at the park when we visited in the winter. Ice skates were available for rent. It was quite warm when we visited, and during the school/work day, so it was empty. The rink was a nice size and completely outside and open. It was a beautiful rink located in a beautiful 35 acre park not far from Queens and Long Beach, NY.
 Address: Corner Broadway and Sheridan Avenue 
Hewlett, NY 11557
 Hours: Check online for ice rink hours
 Phone Number:  516-571-7821
 Price: Park free.
Check online for skating prices
 Approximate Distance from:   
Brooklyn Bridge: 45 minutes
Lakewood: 1 hour, 30 minutes
Monsey: 1 hour, 10 minutes
Mackay Ice Rink: Englewood, NJ
I wouldn't classify Mackay Ice Rink as an outdoor ice rink, but neither would I say that it is an indoor rink. The rink is located under a roof in the Mackay Park in Englewood, but at the same time, it is open air at the sides – the walls are not closed. This gives it more of an outdoor feel.
I decided to try the rink when I searched for an outdoor rink not too far from me and this was what came up. When I read up about the rink and the excellent holiday prices that were in effect during our December visit, I decided to check it out.
We weren't disappointed.
The rink located within the Mackay Park is part of the park and run by the parks department. They offer lessons, public skating, Hockey Programs and you can rent the rink for private groups and events. They offer a party room for celebrations as well. The staff is extremely friendly and eager to help.
The rink does not offer walkers for the children but they do have construction cones for children to hold onto as they learn to maneuver themselves on the ice. There are some bleachers outside the rink where family and friends can sit and watch the skaters.
 Information, prices and hours posted here are current as of the posted or updated date. It is advisable to call ahead or check online to confirm hours and prices.  
 Address:
130 W Englewood Avenue
Englewood, NJ 07631
 Phone Number: (201) 568-3133
 Hours: Check online for the current schedule

Price for Weekend Public Sessions:
Englewood Residents $5
Admission Non-Resident $10
10 Skate Pass $75
Skate Rentals $5 (Hockey & Figure)
Skate Sharpening $10/pair
 Weekday Special:
$5 Admission includes skate rental
 New for 2018 – 2019: All Englewood Students with proper ID Skate Free Tuesday 3:30-5:00 pm. Except during Holidays or when school is not in session
 Approximate Distance from:   
Brooklyn Bridge: 30 minutes
Lakewood: 1 hour, 15 minutes
Monsey: 30 minutes
Going skiing? Here is a complete guide of what to wear.