I developed this recipe for one of my cooking videos. Throughout my travels, people have stopped me to let me know how much they love these lotus bars!
These Lotus Bars are from my latest book,  Perfect Flavors. Enjoy them and let me know what you think!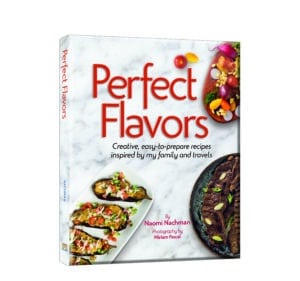 Lotus Cookie Bars
Ingredients
3 cups all-purpose flour
1 cup sugar
1 cup canola oil
1 large egg
1 teaspoon pure vanilla extract
1 (13.4-ounce) jar Lotus Biscoff Crunchy Cookie Butter
10 Lotus biscuits, crushed
Instructions
Preheat oven to 350°F. Coat 1 (9 x 13-inch) pan with nonstick cooking spray.
Combine flour, sugar, oil, egg, and vanilla in a medium bowl to form a dough. The dough should be a little crumbly.
Spread and pat down about ¾ of the dough into prepared pan, saving the remaining dough for the topping. The dough layer should be ¼-inch thick and the dough should be firm.
Transfer Cookie Butter to a microwave-safe bowl; microwave for 30 seconds to soften the butter. Alternatively, open jar, remove foil seal, and microwave right in the jar.
Spread softened Cookie Butter over the dough. Sprinkle the remaining crumbled dough and crushed Lotus biscuits all over the Cookie Butter.
Bake for 30 minutes.
Cool slightly; cut into squares or bars.