Do you like having extra chargers around but hate the messy look of wires everywhere? Retractable chargers are the way to go!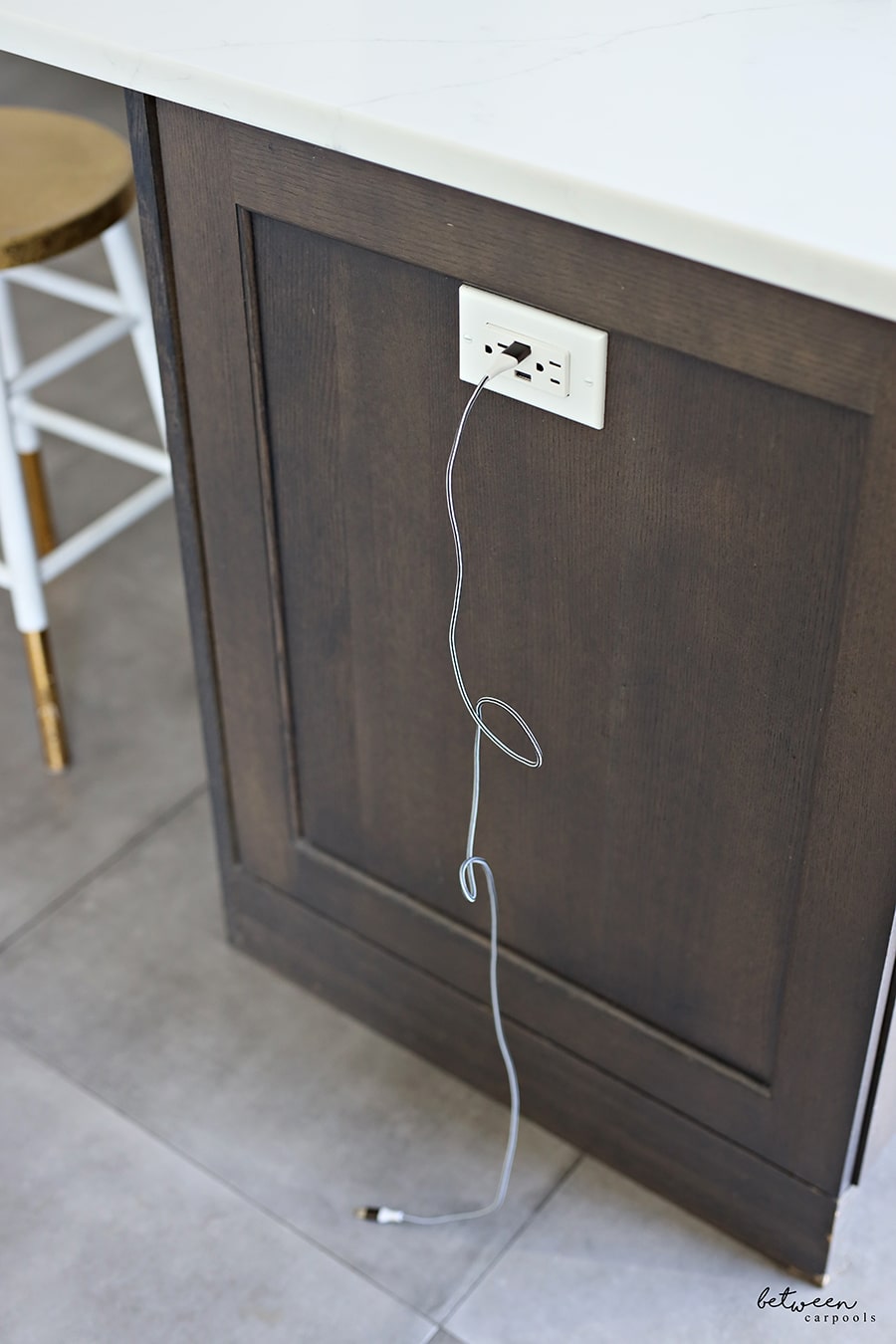 The biggest offender is the outlet on the side of my kitchen island. Besides my wireless 3-in-1 charger that I use every night, this is the most frequently used charging spot in the house. So we like to have lightning and usb-c charging cables plugged in almost all the time. (Yes, you need outlets with built in USB ports in 2021.)  But the hanging cords when they're not in use are so annoying to look at!
One day I got an amazon package I wasn't expecting. (Well, that's happened more than once but it's usually because I forgot that I ordered something.)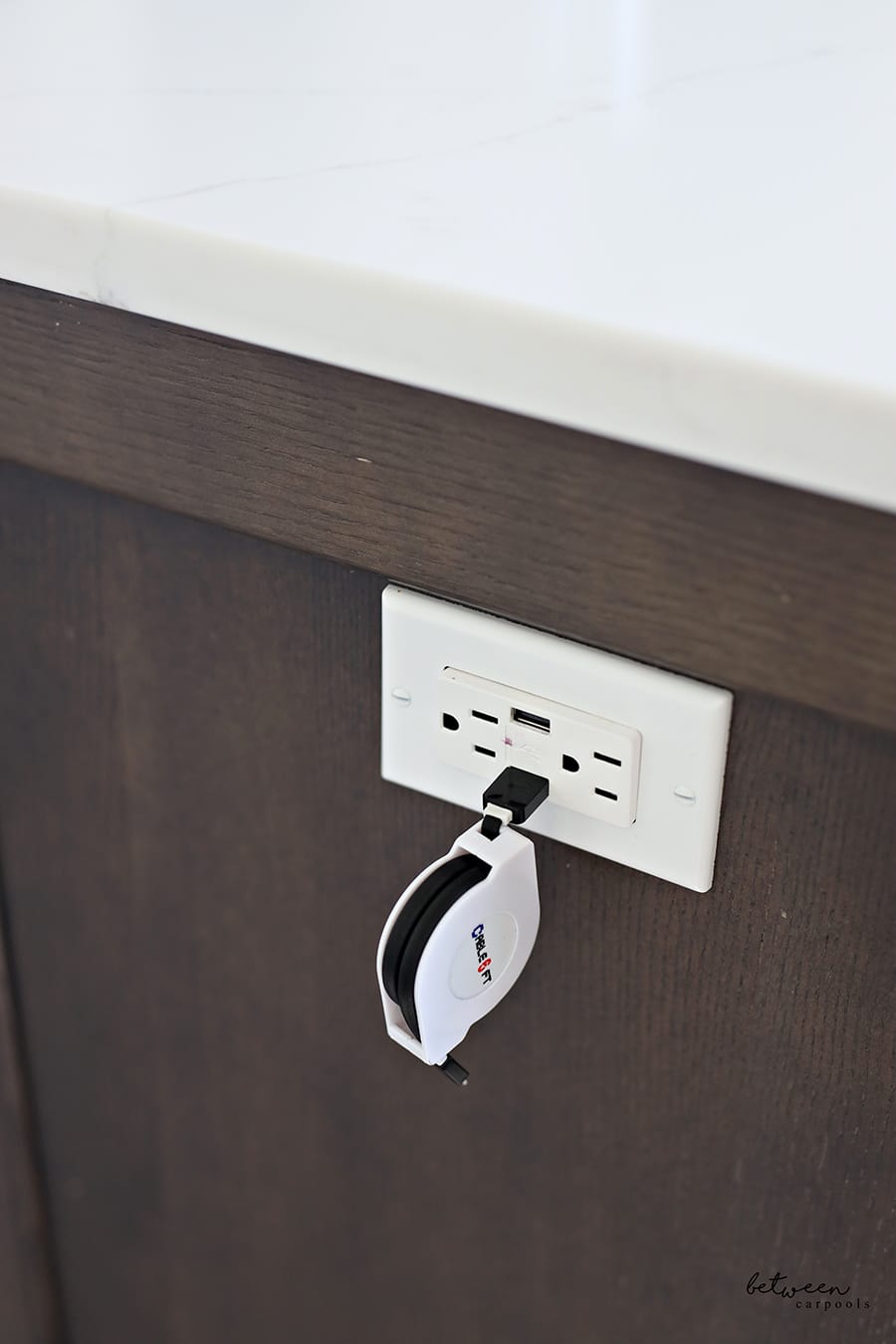 This time, my husband had ordered a multi-pack of retractable lightning chargers for my iphone. I was amazed at the sheer brilliance of this product. I can leave them in the USB ports and they aren't a visual eyesore!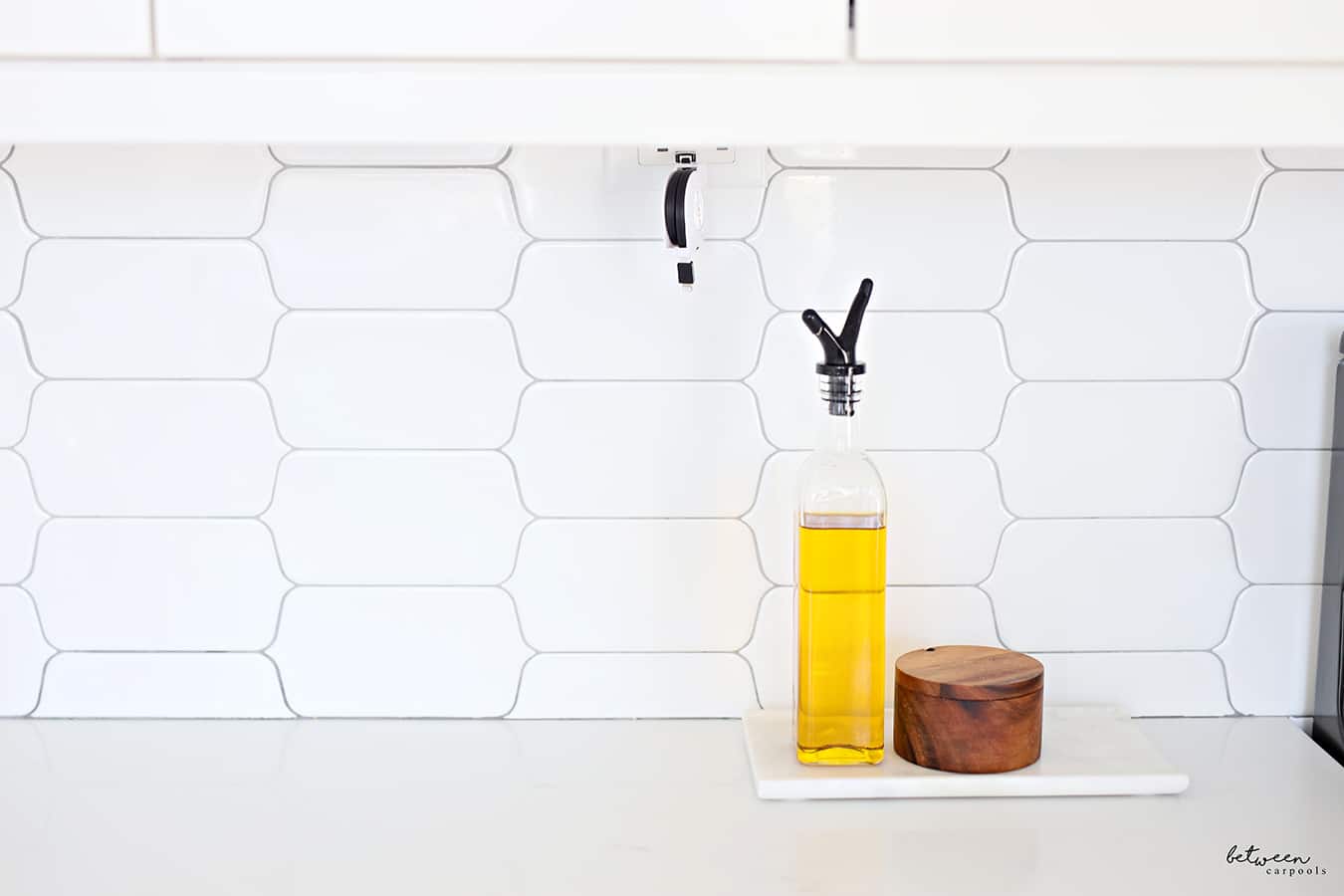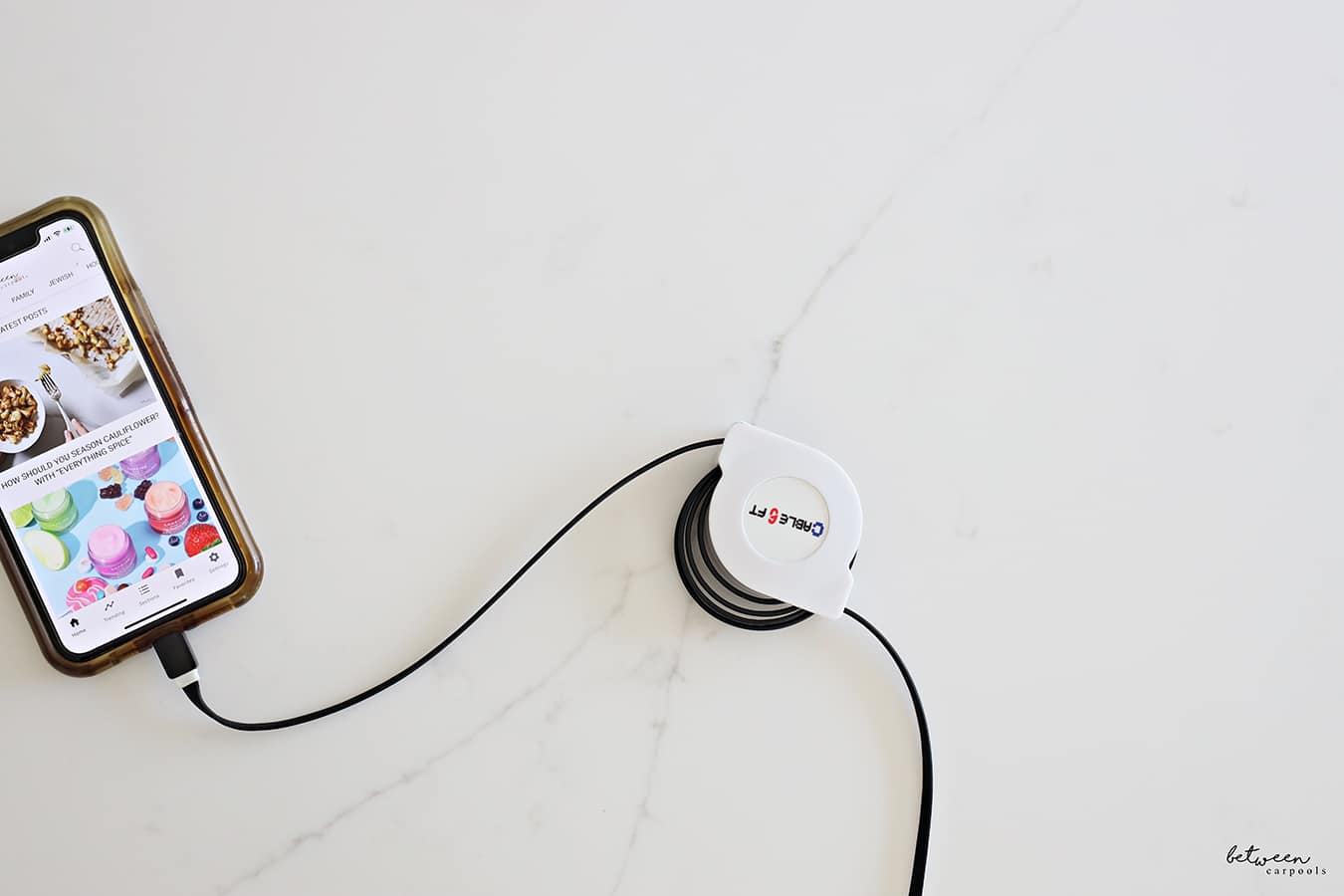 I have them now in various hotspots around the house and I don't have to see the wires when there's nothing plugged in!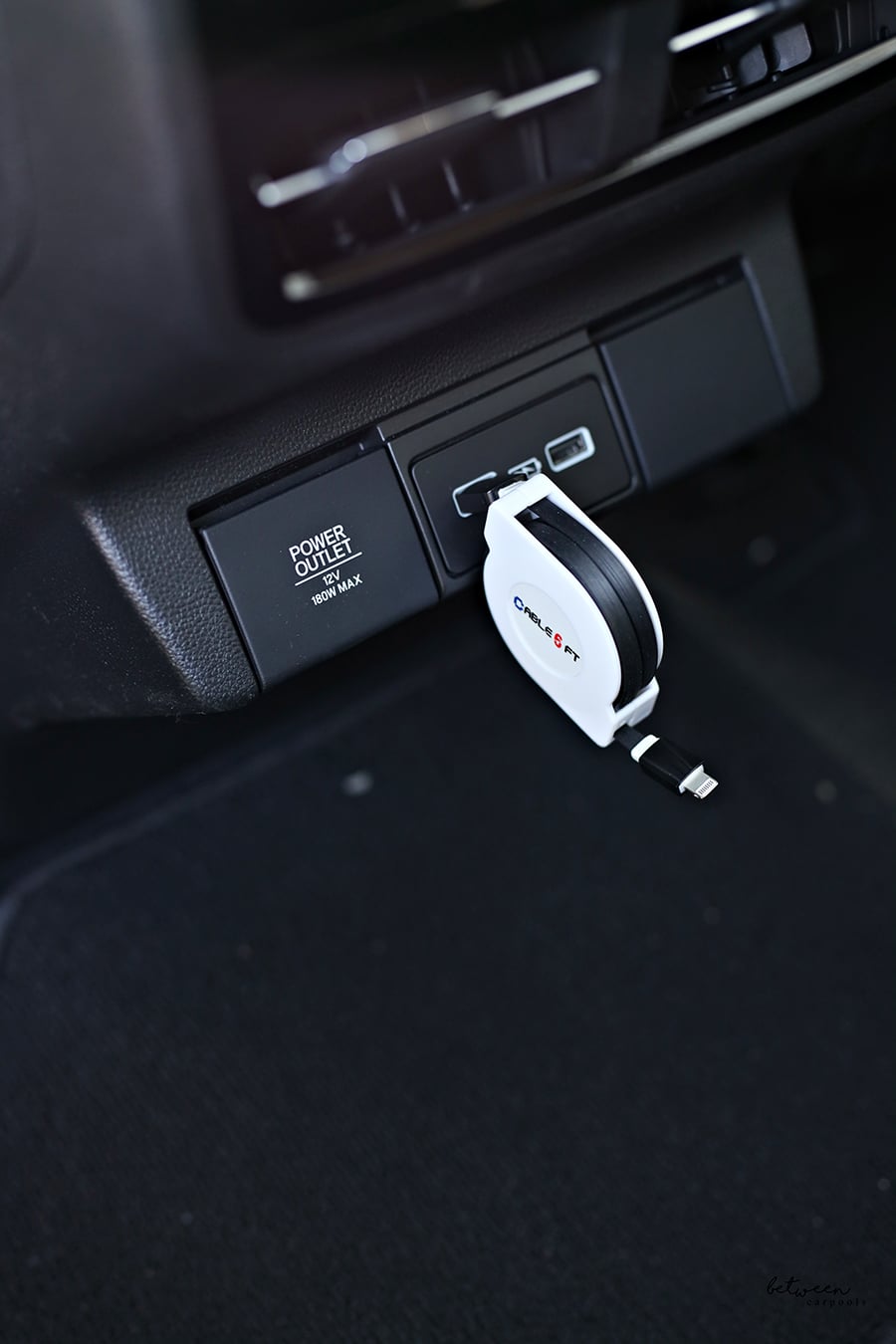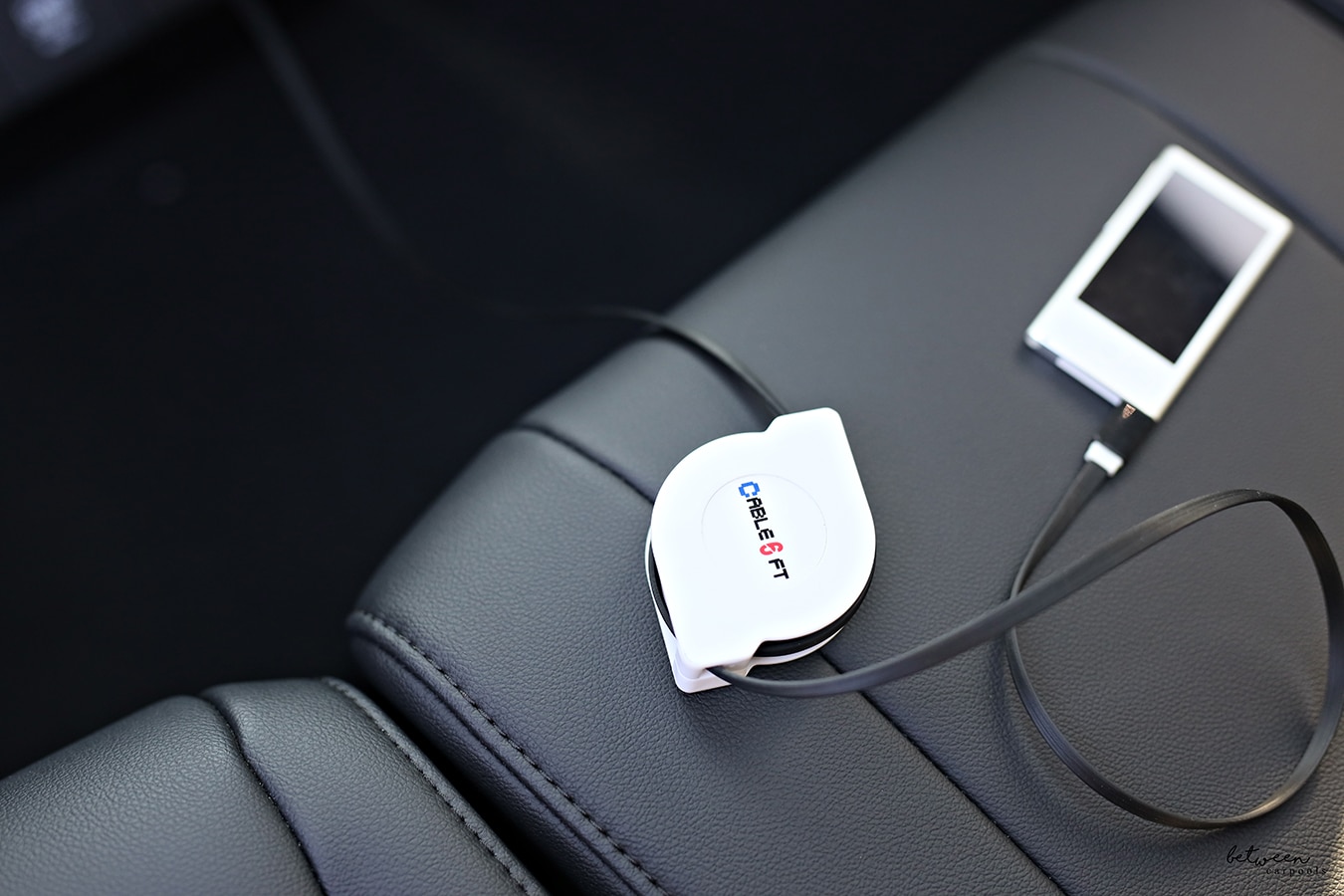 It gets better. Do your kids like to plug in their iPods or other devices in the back seat of the car?  What do you know? Keep a retractable charging cord or two in the console ports and it's there whenever needed! No more tangled wires under the seats of the car! Genius, right?!