Want to make delicious, airy, thin cheese blintzes with that creamy filling for Shavuos?
This is my mother's cheese blintzes recipe, the all-time best.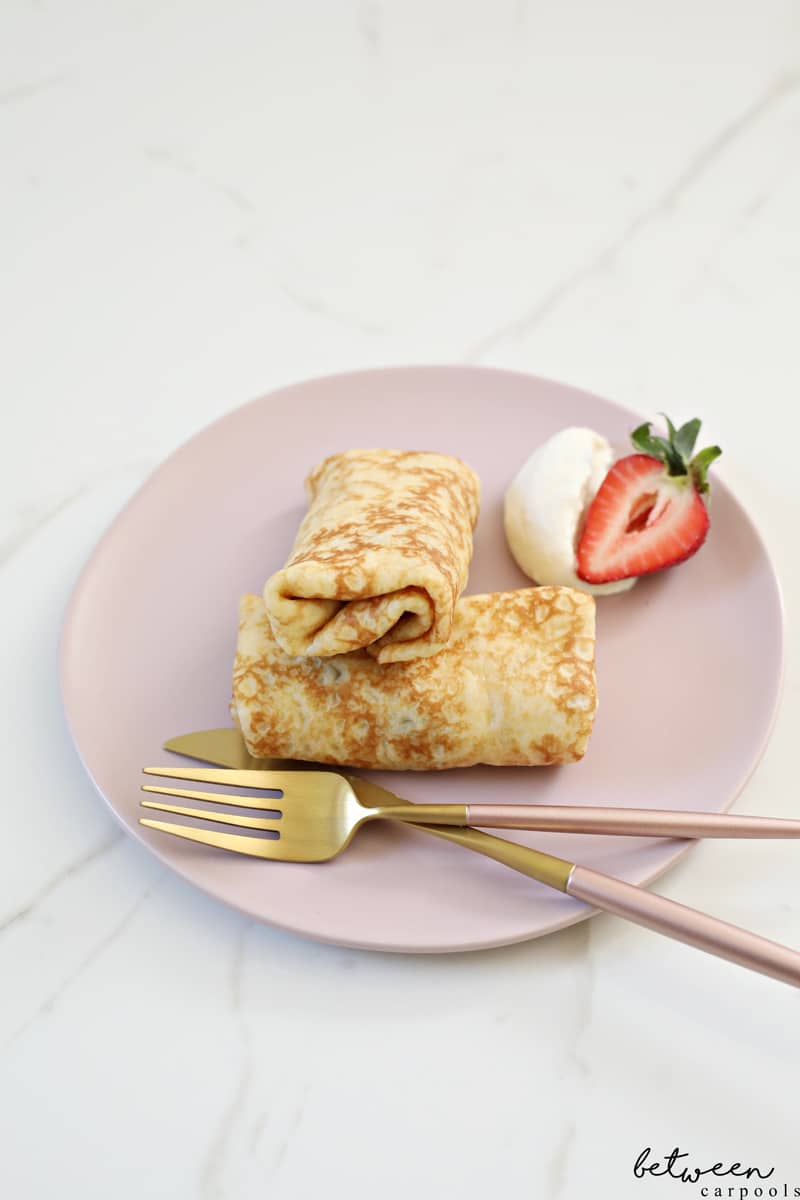 This is my mother's blintzes recipe, the all-time best. She makes it all the time and over the years so many friends have asked her for the recipe. But, then, they complained that they couldn't get the blintzes as thin as hers! So, she called all her friends over to the house for a cooking demonstration!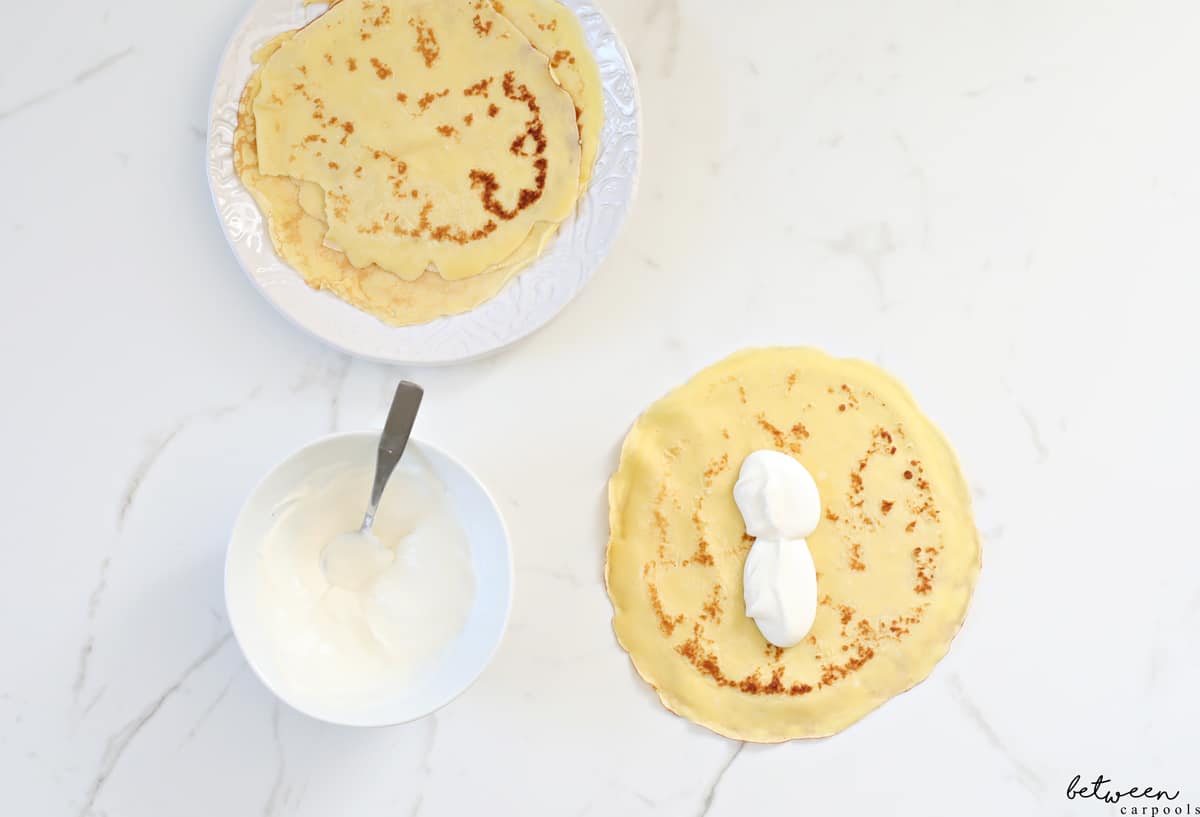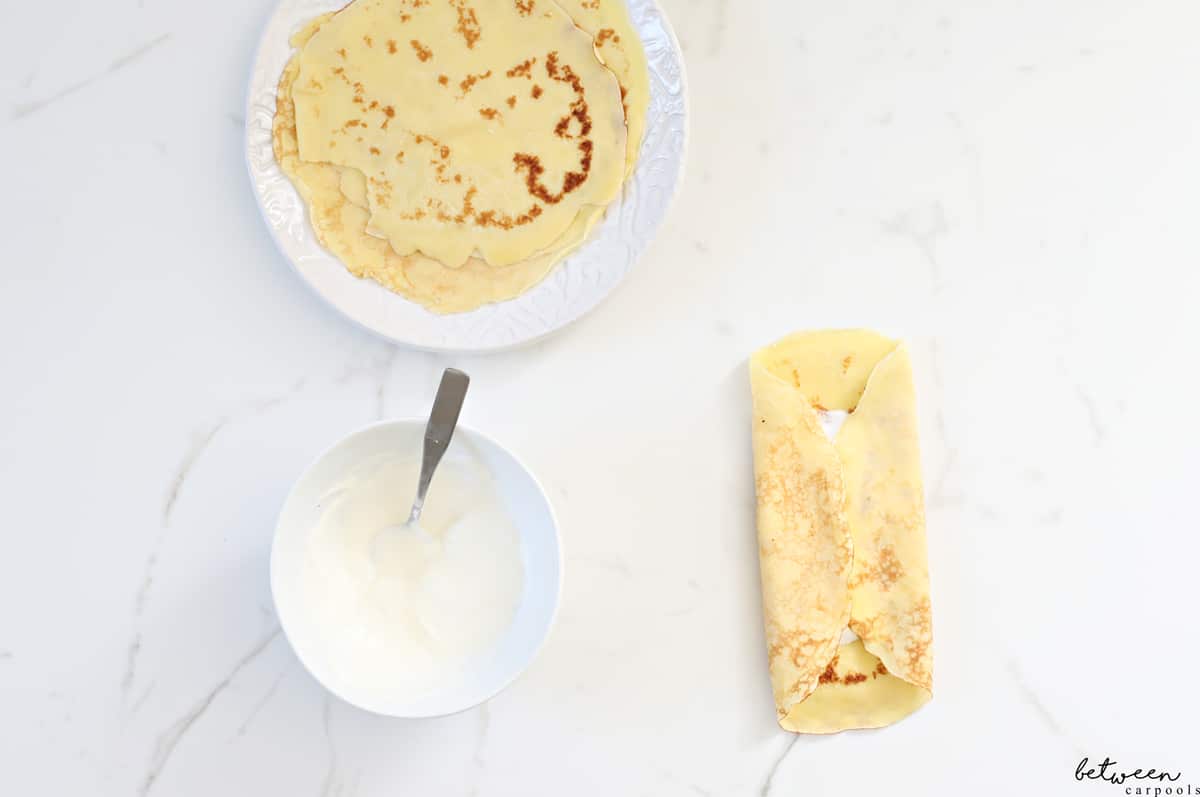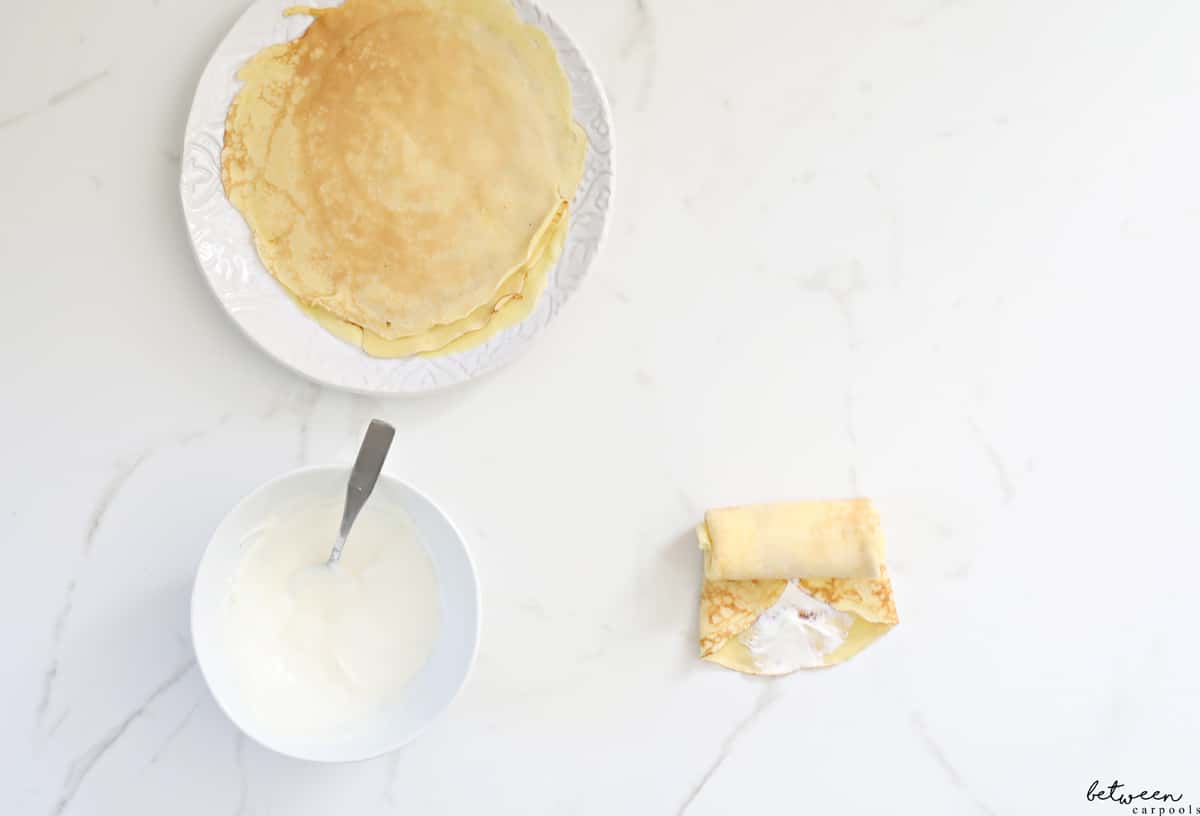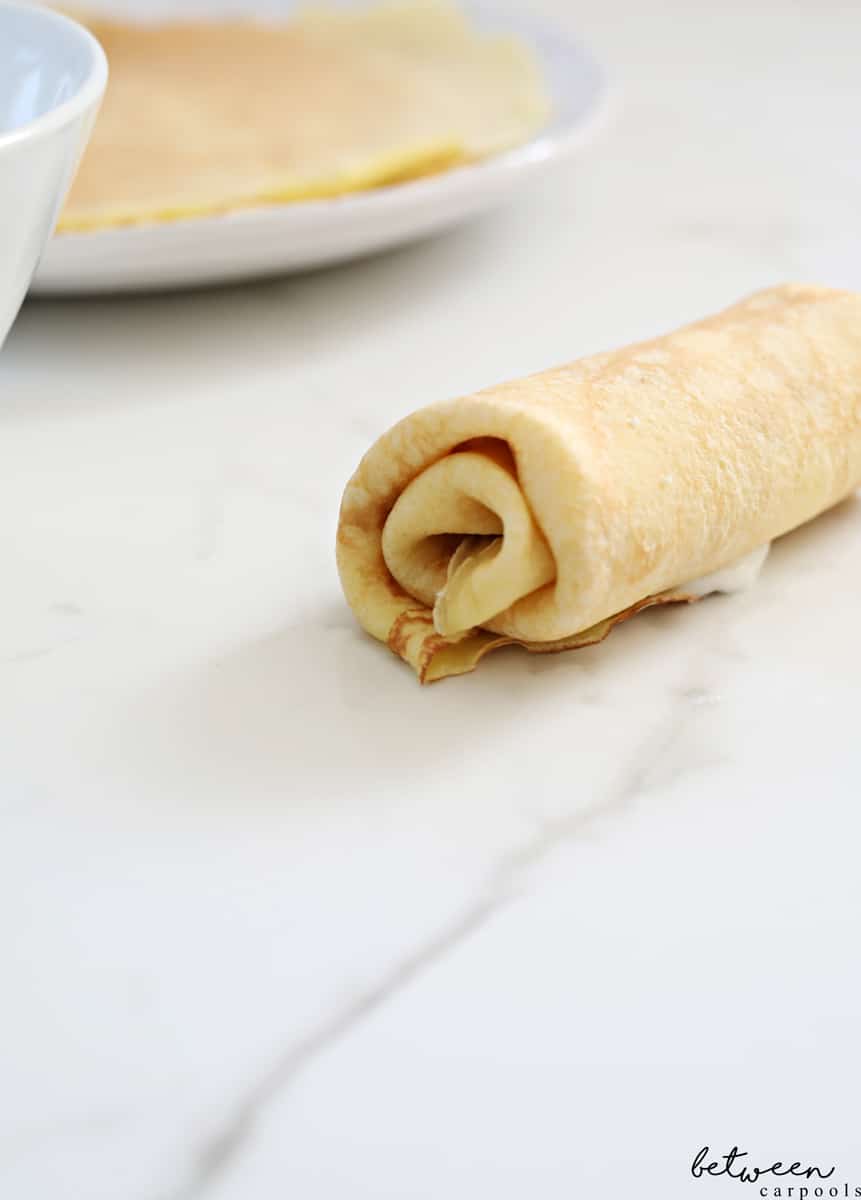 The Best Cheese Blintzes
Serves:
10-14 depending on how thin you can make them!
Ingredients
4 eggs
1 cup flour
1 cup milk
7 tablespoons sugar
Filling:
1 cup heavy cream or non-dairy whipped topping
1 box of instant vanilla pudding
1 (8.8 ounce) container Tnuva 95% (5%) Quark Cheese
½ cup sugar
Instructions
Add eggs to the bowl of an electric mixer. While mixing on low speed, add flour and milk at the same time. Then add sugar and mix until smooth.
Grease a frying pan with a little oil. Using a ladle, spoon crepe batter onto the skillet. Right away, swirl it very fast so it should spread as much as possible. As soon as it cooks through, flip it over and cook for another minute or so.
Prepare the filling. Whip cream until stiff. Add pudding, cheese, and sugar. Add cheese filling to inside of blintzes and roll up. You will have extra filling.
Check out this post on
cheese latkes