Before you do anything else, the first thing to know is: Don't freak out! Today, lice can be taken care of quickly and easily.
The first thing that I'm going to tell you is if you live in a town where there are professionals who can take care of the lice for you, do it. Don't waste time! It costs a little, but it's worth it, as the lice/nits will be gone in one approximately 20-minute visit and you can put the episode behind you and move on with life! (There's follow-up visits to ensure you're nit-free, but the actual problem will be gone in minutes). If you're in the Lakewood area, I recommend www.liceheadquarters.com.
The next important thing to know is that lice has nothing to do with cleanliness! Yes, the children of the cleanest people in town can get nits. Rather, whether or not one is prone to lice has to do with their hair type and blood type.
Now, some background:
When a child has lice, it's only the beginning of a situation. It's when the lice lay eggs and the nits hatch that it becomes a situation. One turns to 10, then 20, then 100. Once there are nits, it means that the lice has already been in the hair for a few weeks and it has built up.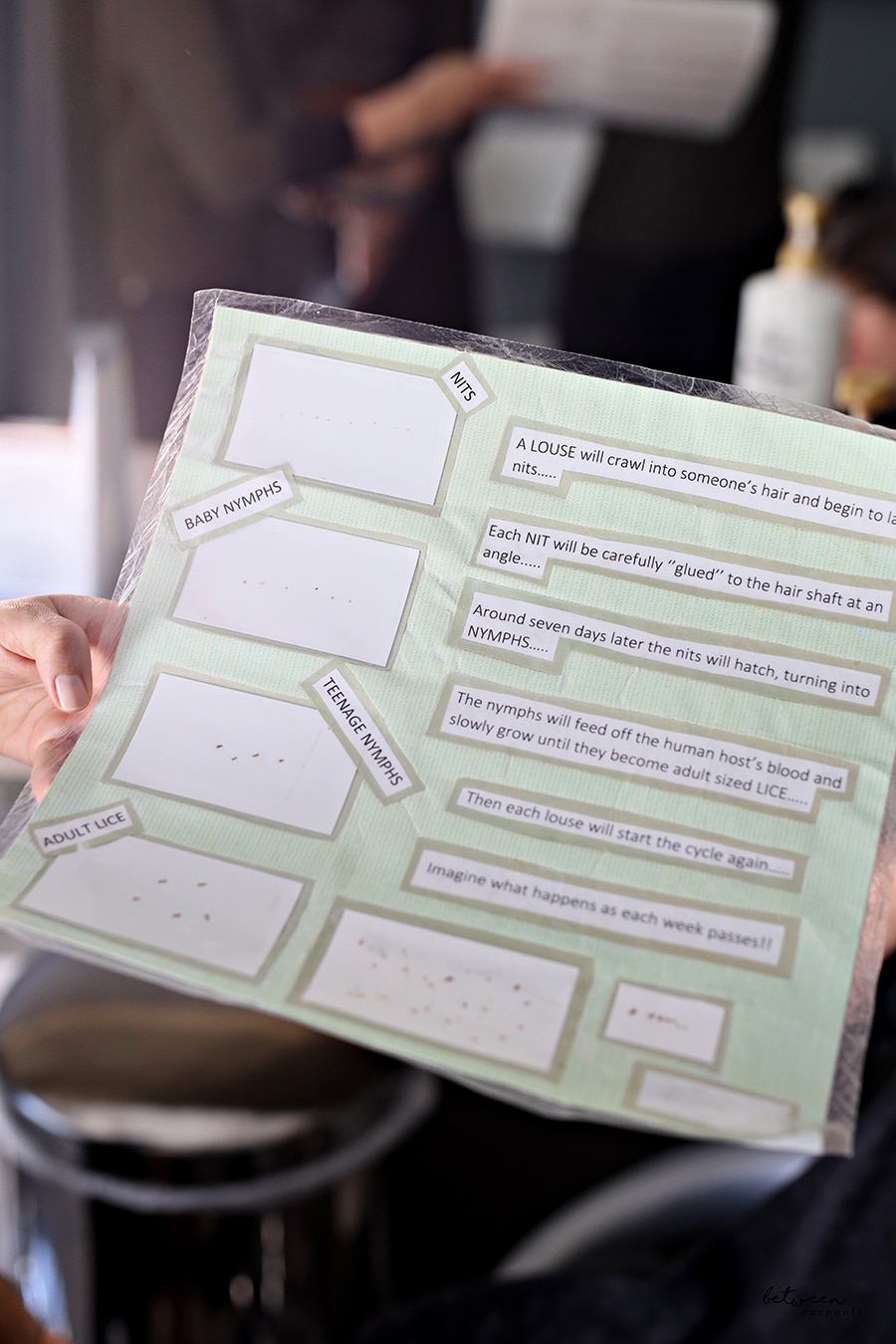 Your child won't be able to feel the lice. It's not until the nits hatch and there are dozens of them that they'll begin to itch. The itching sensation comes when the bugs begin to suck the blood from the scalp. But don't worry! Lice is something that is easy to deal with in this day and age. You don't need to clean your house from top to bottom as if it's Pesach.
Ok, so now you found out your child has lice. What to do next?
Go home. Change the sheets and pillowcase of your child's linen and vacuum. Lice doesn't live more than a day or two in the home so it's not necessary to do more cleaning than that.

It's advisable to have the other people in the home also checked for lice and clean their bedding too if necessary.

Then, take all the hair brushes and hair accessories and clean out the hair. Put them into a Ziploc bag and place in the refrigerator for three days. Bugs only live for a day or two. They only live longer on the scalp because they need the blood to live. When it's on a brush, they take out whatever they can suck from hair that is there, then they die (if there's no hair, they'll die faster).

If you live in an area where there are professionals who remove lice, visit one. And if not? See below.
How to Remove Lice
If you live in an area where there are no professionals who remove lice regularly, this is what to do. On dry, dirty hair, spread heaping quantities of Pantene conditioner so that you can see the white of the conditioner.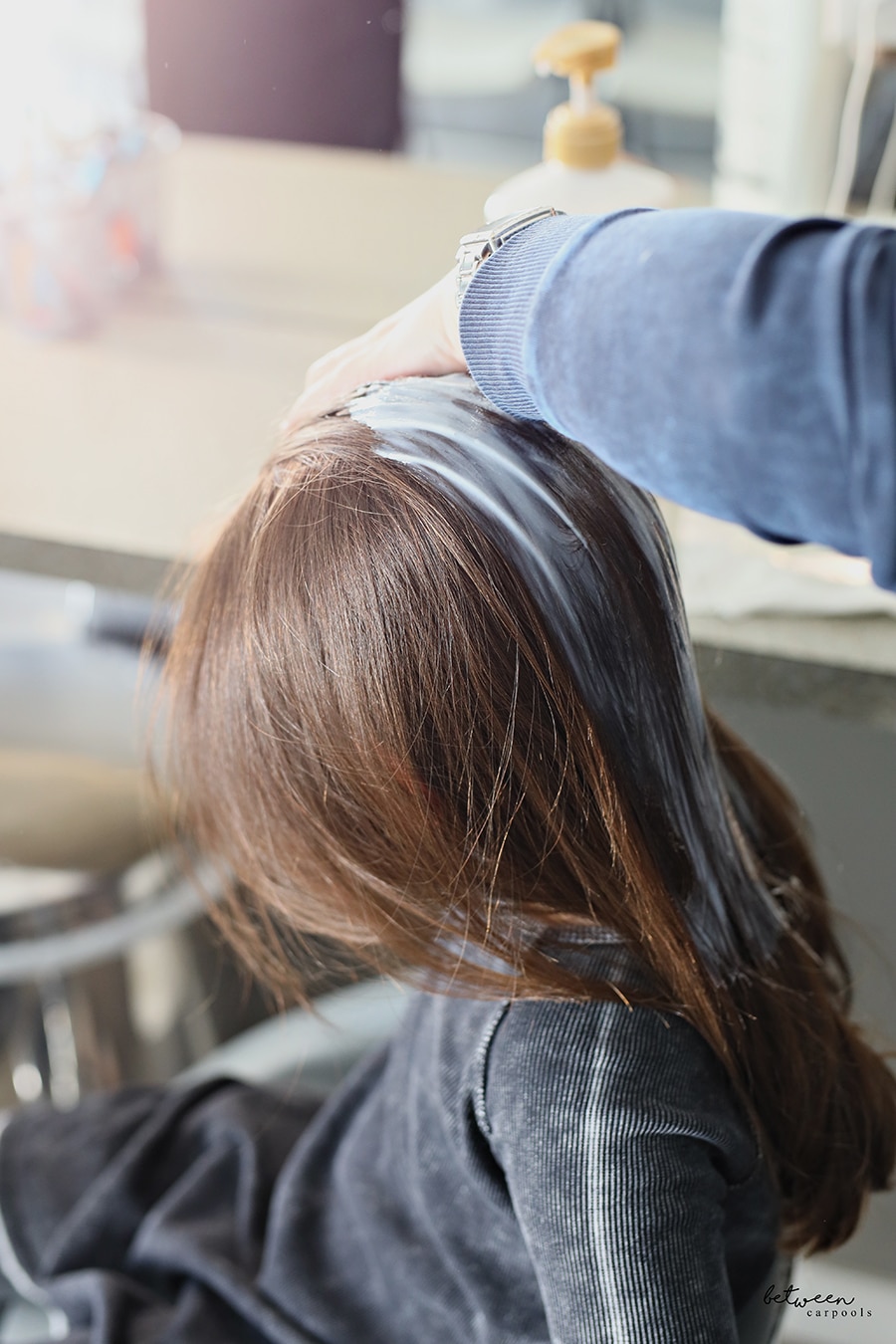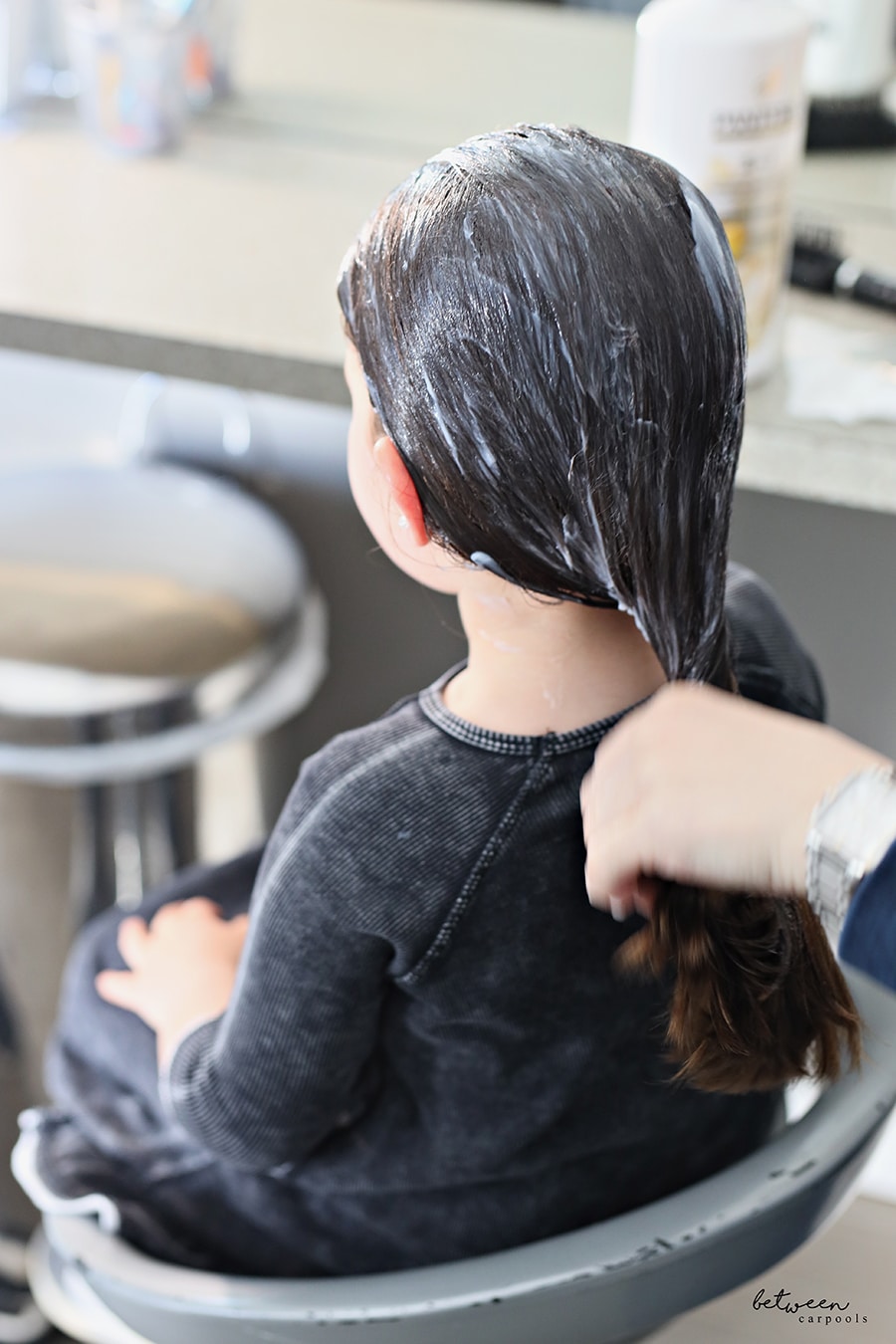 Starting from the bottom, comb out the hair section by section. To make it easier, you can also divide the hair into sections, 8 sections for thick hair or 6 sections for thin hair. Brush out each section with a metal nits comb. Do not use a plastic version; they are worthless.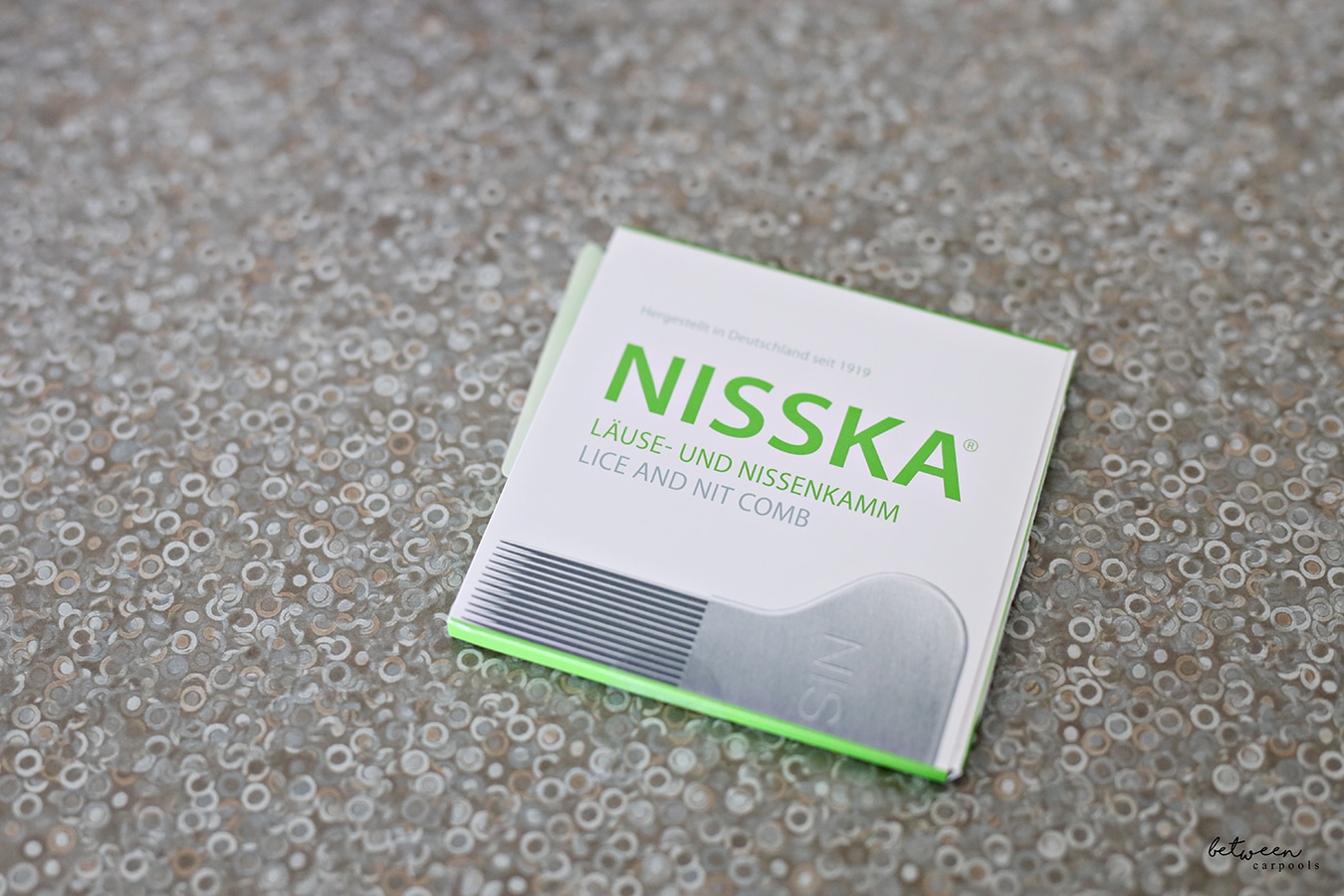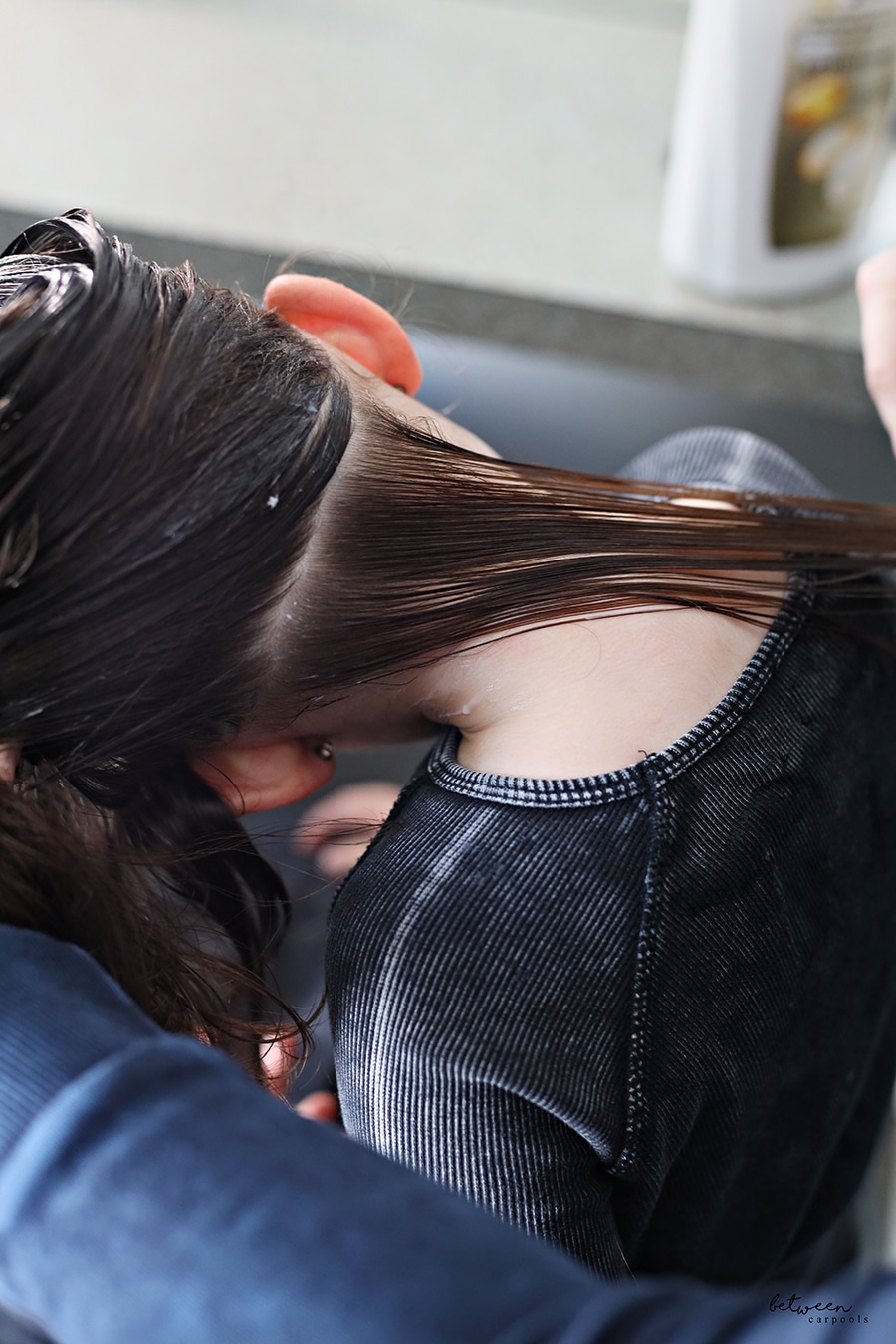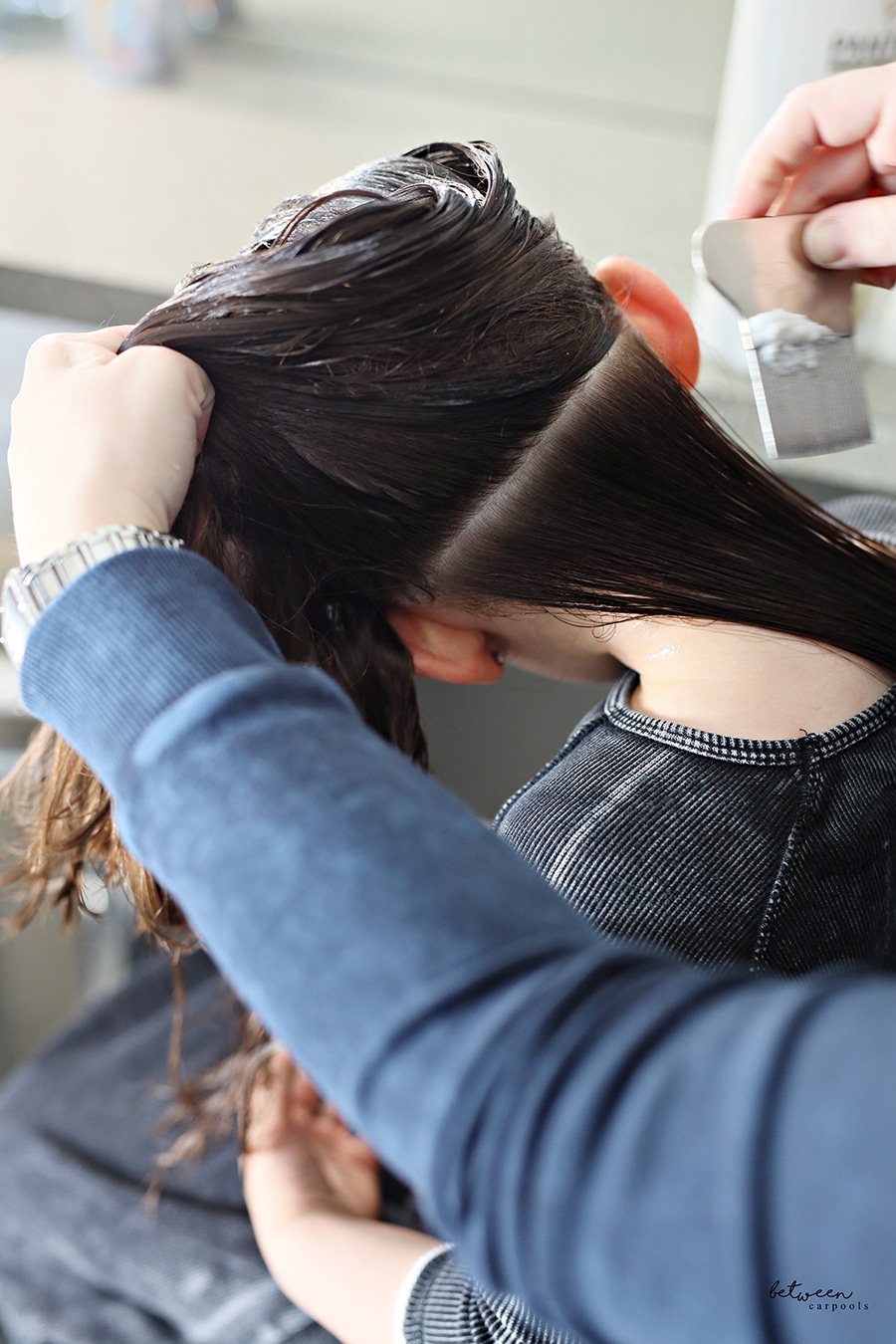 Each time you brush through the hair, wipe the comb with a tissue (you will be able to see if any nits have come out).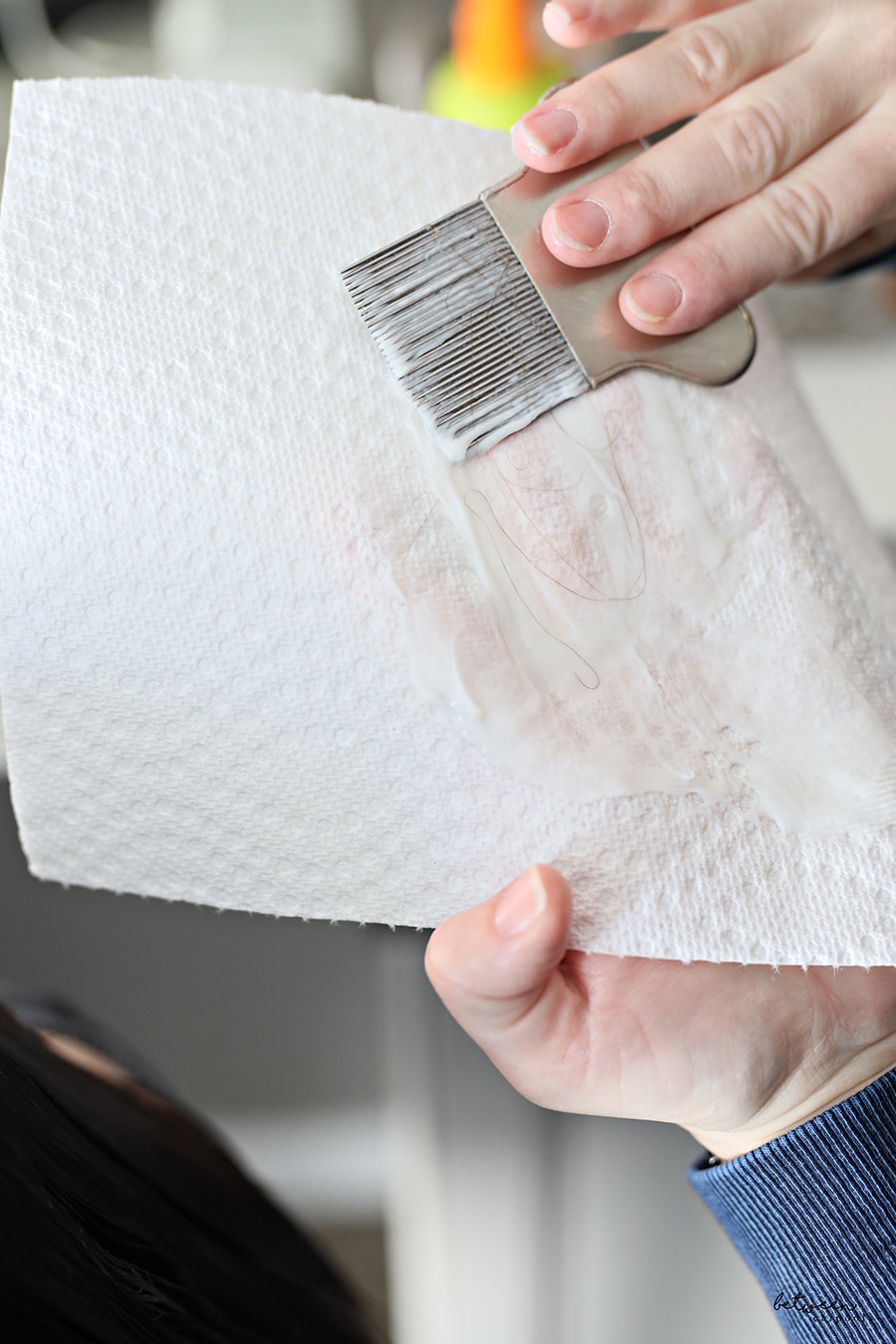 After brushing through the hair, blow dry the hair on high heat. If anything was left, it will be killed with the blow dryer. Steps 4 and 5 should be repeated every day for at least three consecutive days, or until no nits are found twice. Once this process has been completed, go to a professional for a dry check to confirm that there's nothing there.
What do I do if a child keeps on suffering from lice? How do I prevent it?
If a child is prone to lice, the best preventative measure is to use a vinegar solution. Fill a bottle with water and 2 tablespoons of vinegar. Spritz every day for the next few days after removing the lice, but you can also do this regularly. Lice don't like vinegar. And don't worry about the smell. If you spritz before your child goes to school, there will be no smell by the time she gets to school.
I also recommend shampooing two or three times a month with tea tree oil. While there are certain shampoos that contain tea tree oil, you can also simply add tea tree oil to any shampoo. Tea tree oil is preventative against lice as well (but vinegar works best!).
There are some countries or cities where people are more prone to lice (such as Israel). If you live in one of these areas, by shampooing and using the conditioner method above every two or three weeks, you can prevent lice. Many people brush with the nit brush after every shower. Note that when you simply use a nit brush to brush hair after a shower, you will remove lice but not nits. It takes three to seven days for lice to hatch the first nit, so if this is done every day then you will likely not have any nits.
Thank you to Lice Headquarters for demonstrating the steps!