If you can't go out, you can still have the fun of this classic Chinese restaurant appetizer course.
When I was a kid, on special birthdays we'd go out to dinner at a Chinese restaurant in Teaneck. It wasn't local, so it was a big deal. And we'd always start with a pu pu platter for the table. I have no memory of what we actually ate from the platter, but I do remember the novelty and excitement of the fire at the table. Especially the year that a cloth napkin went up in flames, but let's not really talk about that…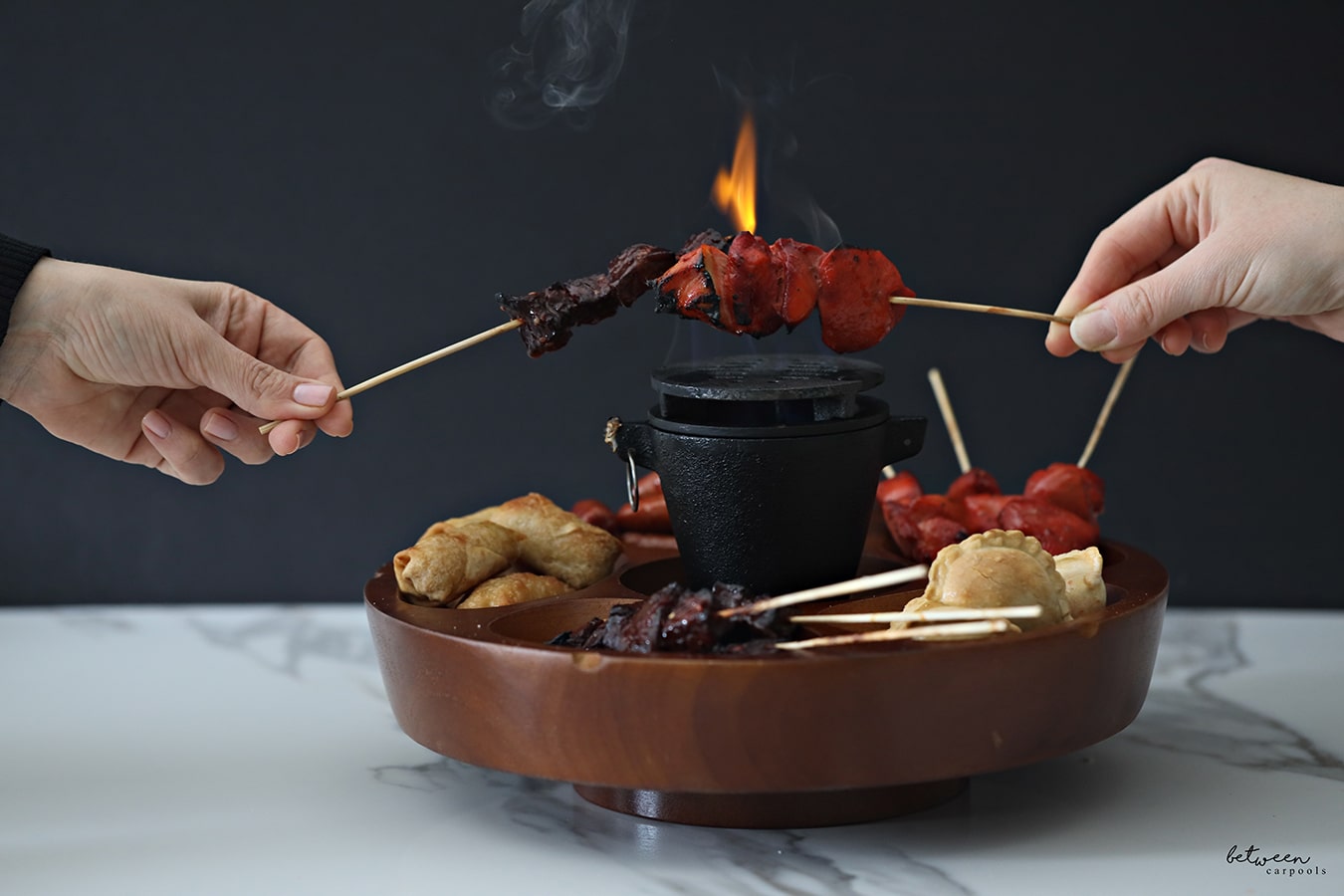 Many of us will not be doing our usual midwinter break outings this year. And with indoor dining restricted in many places, most people will not be eating out. But how about bringing the pu pu platter home?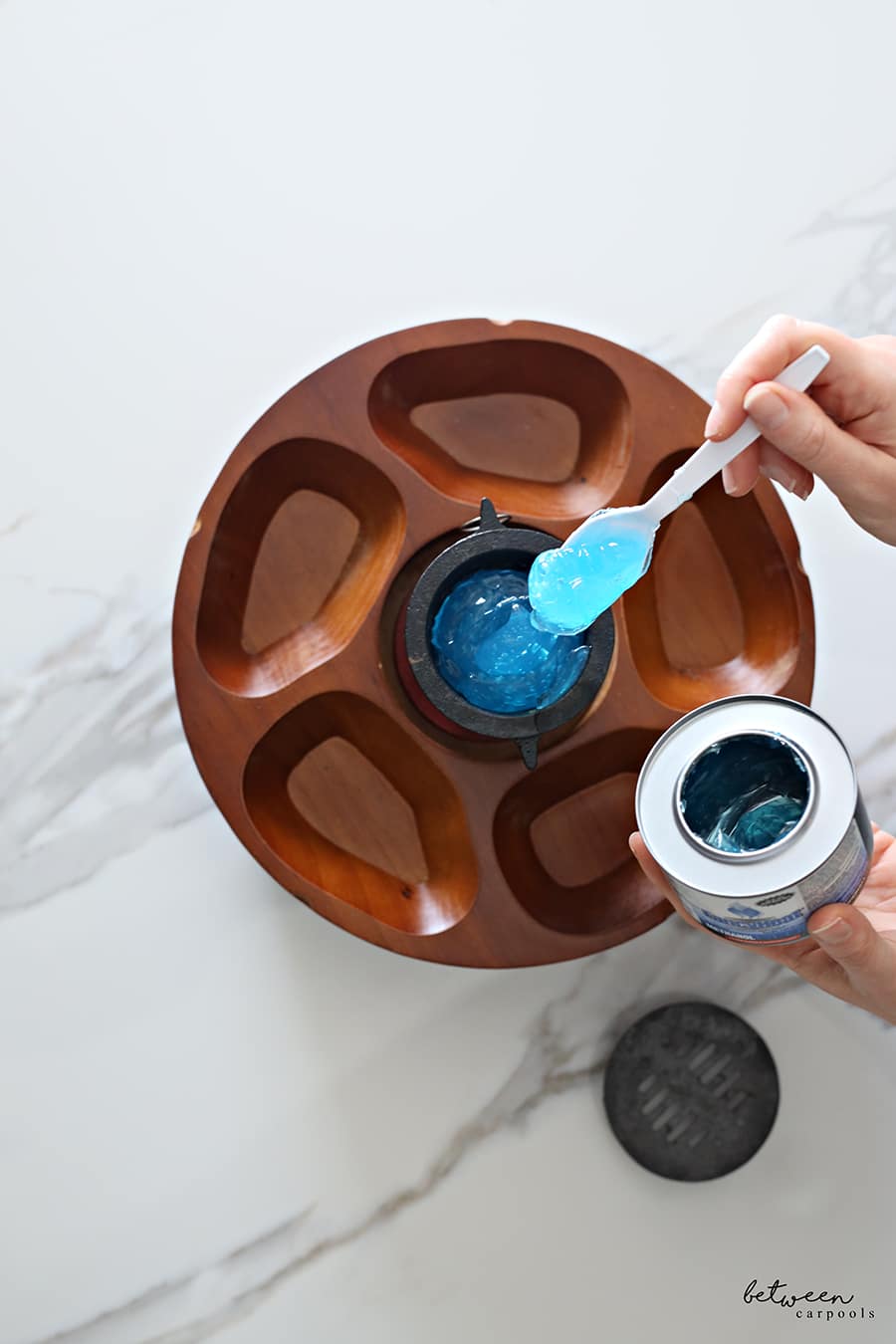 You will need a pu pu platter, the cast iron flame holder for the center, a sterno can and some skewers. Start by filling the center flame holder with some gel from a sterno can. Use a plastic spoon and be careful – this is toxic. Then put the grate over the gel and light it with a match from the side.  Also, soak your skewers in water for a while before serving so they don't burn quickly.
You can go with Asian foods if that's what your family likes, or just mix it up and use any appetizers. For our platter we used mini egg rolls, chicken wontons, chicken teriyaki skewers, beef satay sticks and some mini hot dogs in a honey soy marinade. If you want to round out your meal with some other Asian style foods, try some crispy beef, General Tso's chicken, a chicken teriyaki stir fry, or the lo mein from Dinner Done. Or you can use bbq wings, franks n blanks, sliders, corn dogs, mini potato puffs – almost anything will work. We recommend cooking the food fully before serving and just using the fire to heat it up.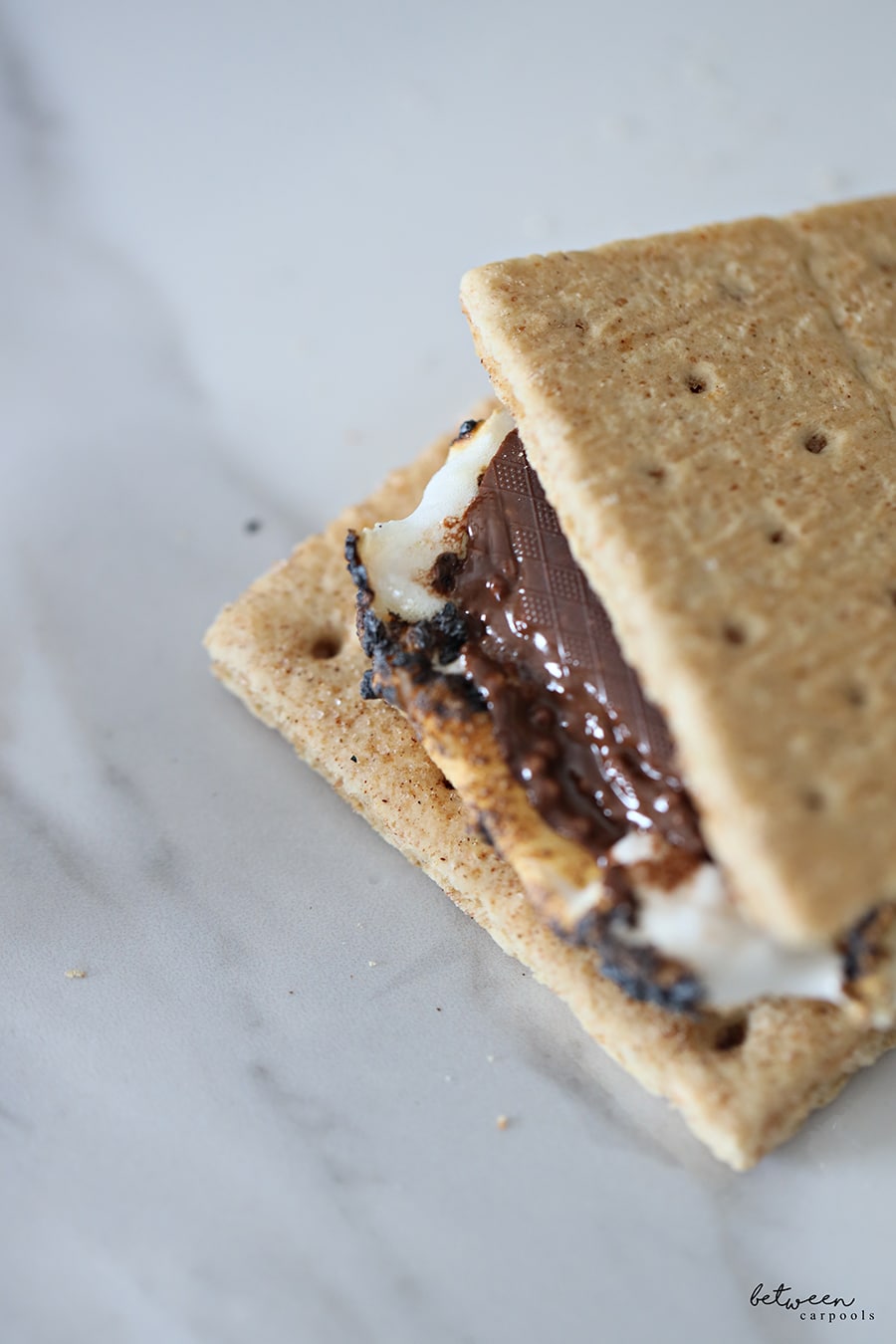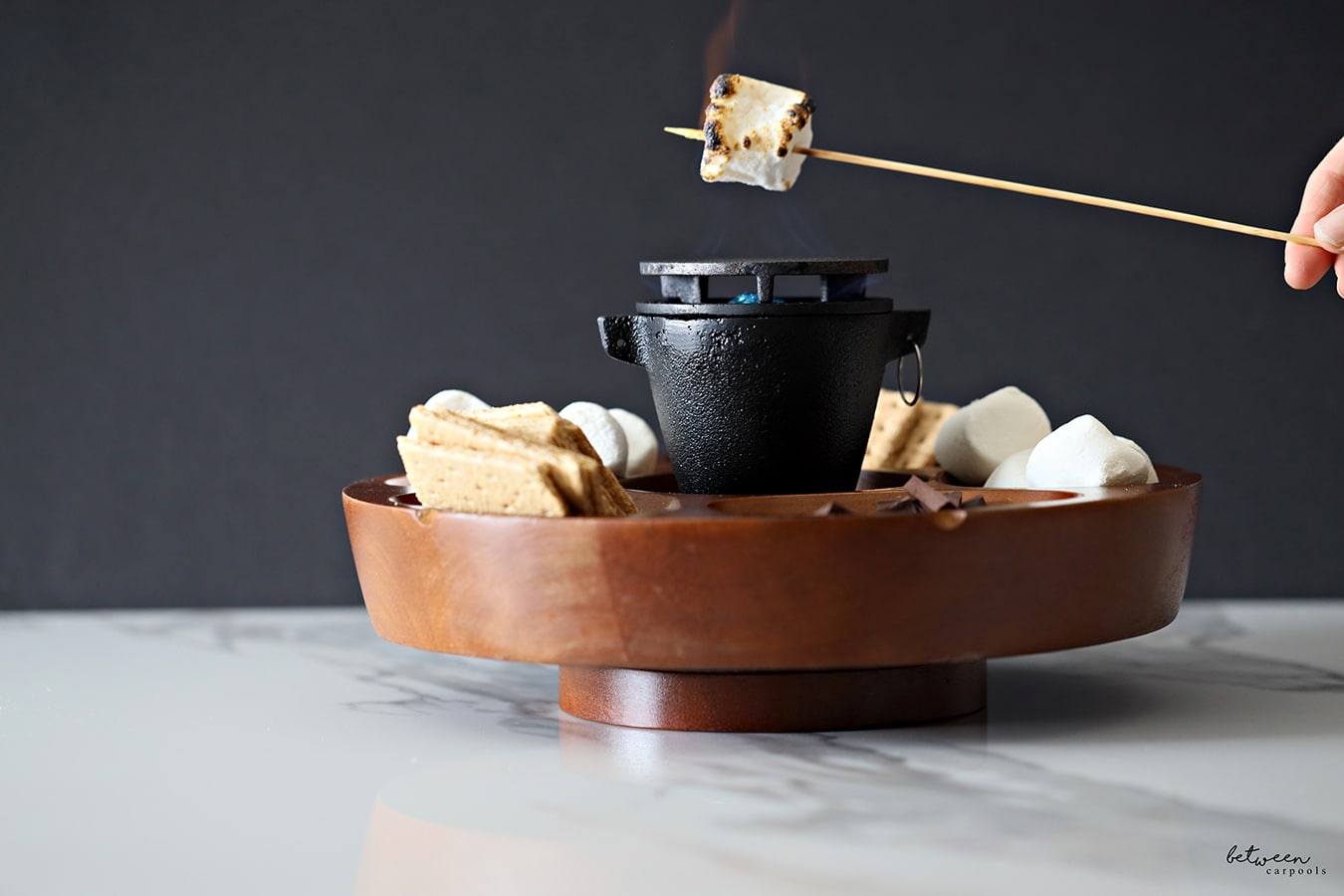 But you know what's even more exciting than dinner on a pu pu platter? Dessert! Midwinter is the perfect time for indoor s'mores. Just fill your platter with graham crackers, marshmallows and chocolate (we love these Pringle shaped chocolates because they curve around the marshmallow perfectly for excellent melt-age) and let everyone roast the marshmallow over the open flame.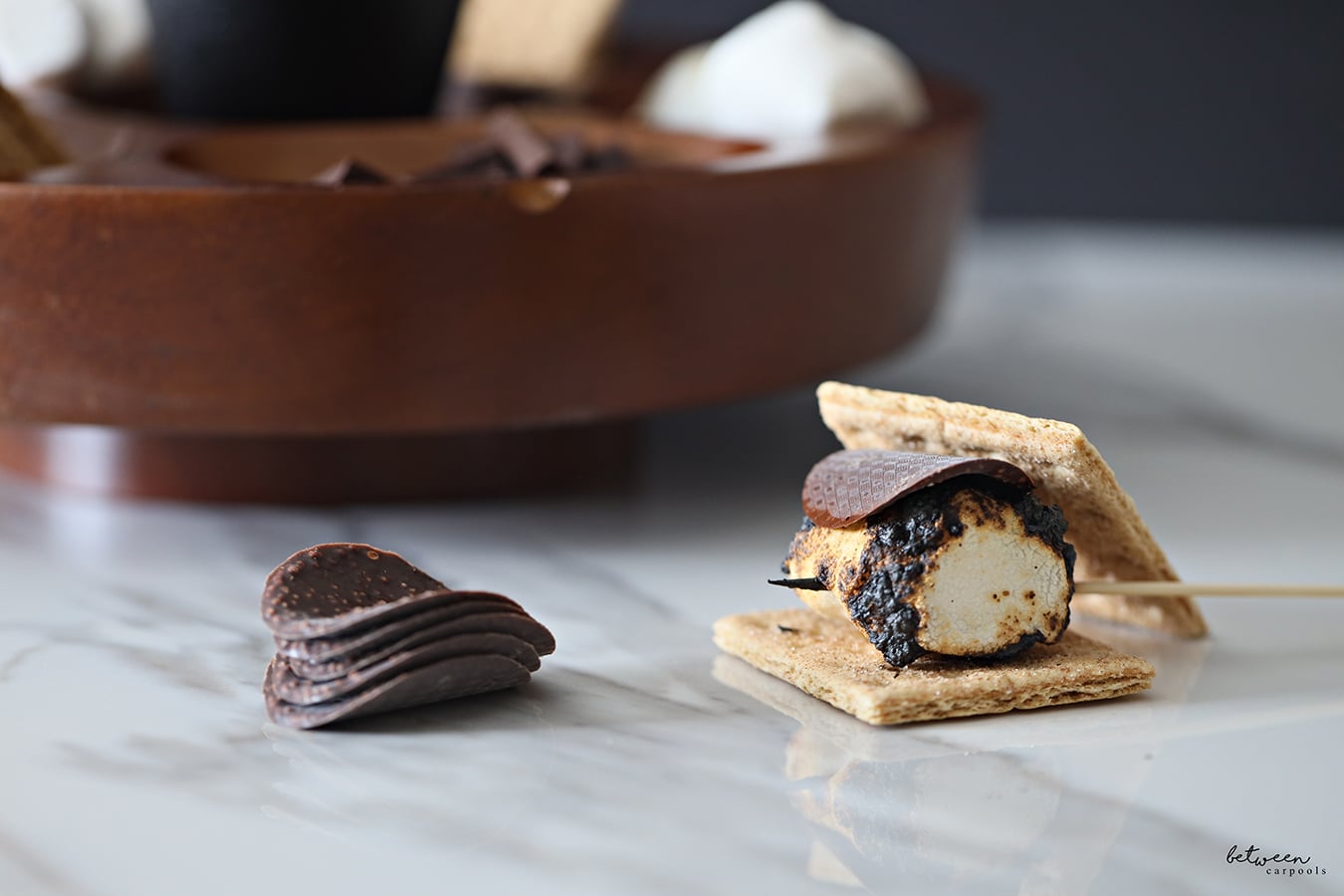 Want to take it to the next level? Use this template and print your "restaurant menu" with chopsticks!
Share some of your favorite childhood restaurant memories in the comments below. Maybe we can adapt some of them for more in-home ideas.